How Do I Choose Marketing Software for a Chatbot?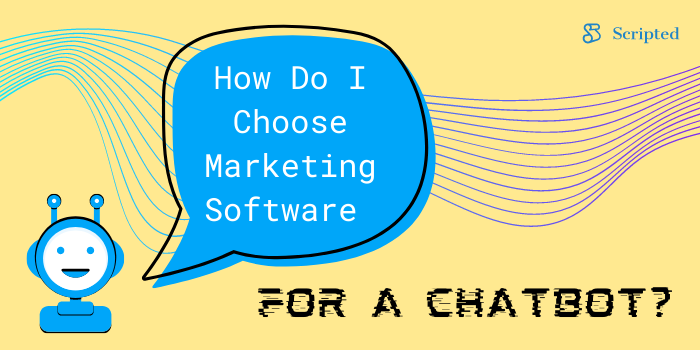 How Do I Choose Marketing Software for a Chatbot?
With the release of large language models such as ChatGPT, interest in chatbots is at an all-time high. The market intelligence firm Grandview Research estimates that the global chatbot market will grow at a blistering annual rate of 23 percent between 2023 and 2030.
Today's chatbots aren't the simple AI agents of even a few years ago that struggled to understand complex inputs. ChatGPT and other chatbots can hold realistic, human-like conversations on nearly every topic imaginable. People have used ChatGPT to seamlessly translate between different languages, help them program and debug computer code, design course syllabi, and much more.
One of the biggest chatbot use cases is marketing and customer service. Chatbots can help customers with many different issues and queries, solving the problem without the need to speak with a human agent, saving valuable time and effort.
If you're interested in creating your own marketing chatbot, you're not alone. One survey found that 74 percent of companies are interested in using conversational marketing tools, leveraging the power of artificial intelligence to engage customers more effectively and dynamically than ever before.
Are you looking for the best marketing software to use when creating a chatbot? It can be hard to determine which one is the best solution for your brand. In this post, we'll discuss the various types of chatbot marketing software available and how they work, so that you can make the choice that's right for you. We'll also go over some other aspects to consider when comparing chatbot solutions.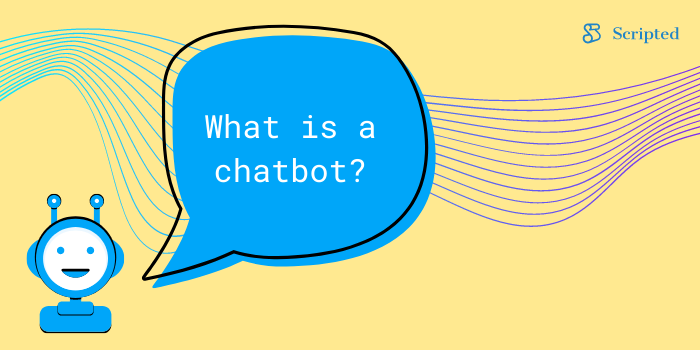 What is a Chatbot?
A chatbot is a software that can chat with a human in real time. The term "chatbot" refers to the fact that the software can "chat" with humans, simulating an intelligent conversation through artificial intelligence and machine learning. These algorithms can understand what the user wants and respond accordingly, predicting what the best output should be.
The benefits of chatbots for marketing include:
Increased user engagement: Chatbots make use of a conversational interface to communicate directly with customers as they browse your website or social media. This means that users aren't required to leave their platform of choice to contact customer support.

Reduced response times: Chatbots can provide instant responses to customers' problems and questions 24/7. This helps dramatically lower response times for many types of queries without the need to have staff members on all at all hours of the day.

Cost-effectiveness: Chatbots reduce the cost of customer support by filling in during off-peak hours when human agents aren't available. They can also automate many of the tasks that would otherwise be handled by humans, increasing business efficiency.
Of course, not all chatbots are created equal. Some factors you should consider when choosing marketing software for a chatbot include:
Budget: How much are you willing to spend on your chatbot marketing software? Calculate your expected return on investment to decide the appropriate budget.

Communication methods: How will your chatbot engage with customers? Should it be able to process text, images, or video? All of these methods have unique benefits that can make a difference in the chatbot's success.

Staffing: How many human staff members will you need at any given time while running this campaign, and during which hours will they need access to the chatbot? If there's 24-hour coverage required, consider using a company that provides customer support around the clock without requiring employees on-site.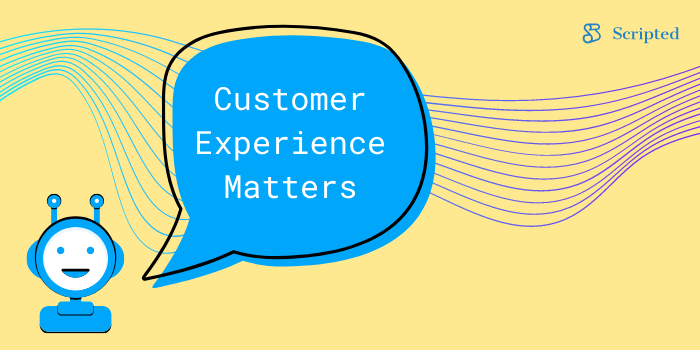 Customer Experience Matters
The most successful chatbots offer incredible customer experiences. To effectively handle customer support, the bot must provide excellent service with fast and accurate answers while also offering a friendly, warm, and conversational demeanor.
The following tips and best practices will help you improve your customers' experiences with your chatbot:
Clear and concise output: Remove any unnecessary text from chatbots within each message. The bot's language should be concise and straightforward for customers.

Continuous improvement: If the bot has problems understanding certain inputs, you can train it to better understand via machine learning, improving its comprehension over time.

Notifications for customers: Ask customers if they want to receive chatbot notifications about their orders or account information when completing a purchase through your site (if applicable).

Fresh interactions: Keep the chatbot's output relevant as time goes on by training it on new information, ensuring that customers receive an up-to-date experience.
Top Marketing Software Tools for Chatbots
The good news for companies is that there's no shortage of marketing software tools for chatbots. With so many choices, however, you might not be sure which one is best for your situation. Below, we'll break down the list of popular chatbot marketing tools so that you can select the right one for your business: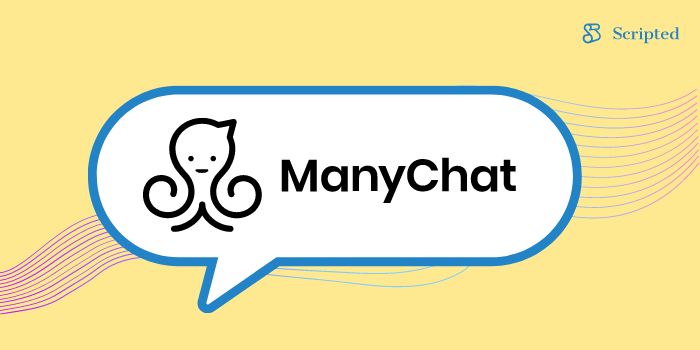 ManyChat
ManyChat offers an easy way for companies of all sizes worldwide to quickly create their own powerful Facebook Messenger bots using drag-and-drop technology. Facebook Messenger lets you send a message to all of the subscribers on your Facebook page at once. You can also automate messages through RSS feeds or Facebook with time delays, or tailor text messages to send to specific customers according to a set schedule. Thanks to ManyChat, businesses have gone from having 20 daily interactions via social media channels to thousands with no growth issues.
Pandorabots
Pandorabots is an innovative and forward-thinking chatbot service. What sets them apart from other services? They're one of the first companies to provide chatbot service, with more than 300,000 bots built on their platform to date and 90 billion messages processed. Their cloud-based tools are perfect for those who want to develop conversational interfaces with no programming knowledge. Users can even bring their chatbots to life with 3D models and animations, adding a human touch to customer interactions.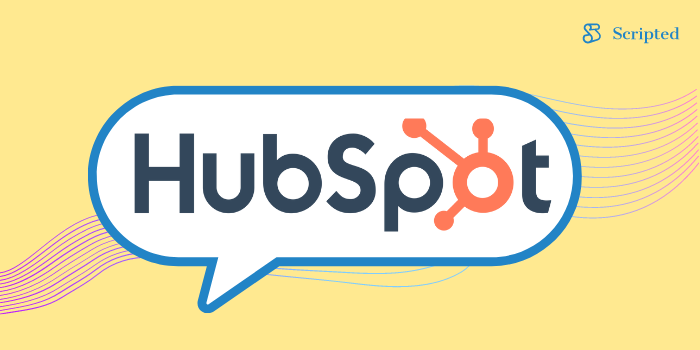 HubSpot Chat
Automated chatbots allow you to massively scale conversations with your customers, making them perfect for growing businesses. HubSpot's chatbot builder software allows for quick and easy automation of responses. The chatbot saves all customer interactions in HubSpot's CRM system. Events such as navigating your website or booking an appointment will then trigger the software, helping with the lead qualification process.
Drift
Drift is an excellent AI-powered customer engagement tool with exceptional capabilities. The Drift platform allows you to qualify leads on your website without using forms, automatically book sales meetings with prospects, and set routing rules for conversations to follow. With Drift's integrated AI feature, the chatbot is constantly learning about your business and developing its response capabilities based on this data. The more the bot can communicate with your customers, the better it will become over time.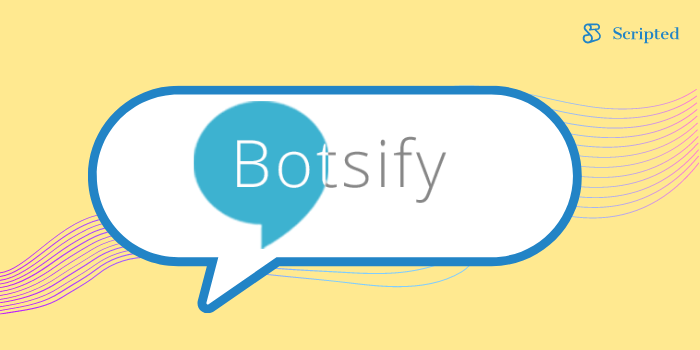 Botsify
Botsify is the easiest way to design a chatbot for your messaging app. The user-friendly, low-code, drag-and-drop template designer will have your bot up and running in no time. If coding isn't your thing, then you can still build a powerful and effective chatbot for your business with Botsify.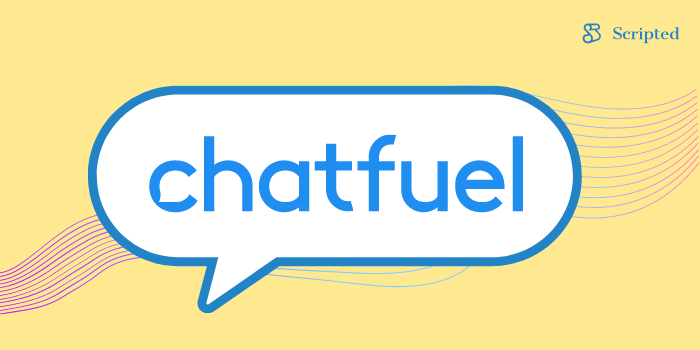 Chatfuel
Chatfuel is a user-friendly, no-code chatbot creation platform for building Facebook chatbots. The Chatfuel platform offers various editing tools that help you make your bots as unique and personalized as you want. With Chatfuel, you can build everything from customer service reps to event assistants. Each chatbot is also backed with analytics technology that provides insights into how well your bot performs.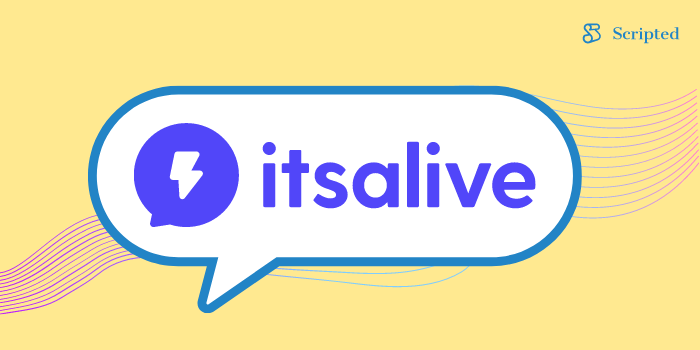 ItsAlive
The French startup ItsAlive is one of the leading chatbot solutions for Facebook Messenger to come out of Europe. ItsAlive is a powerful chatbot service that goes to great lengths to be user-friendly, but it's not just for the tech crowd. Its bots learn from keywords and phrases you use, helping them answer future questions correctly. You can also make "recipes" so that the bots respond automatically when users say specific things.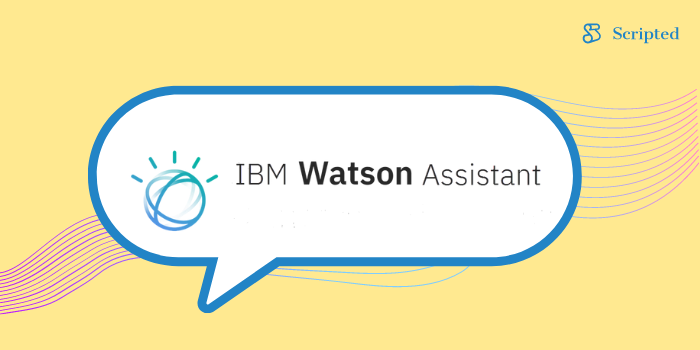 Watson Assistant
Watson Assistant is a cutting-edge innovation from IBM, one of the world's leading AI companies. Watson Assistant is one of the most advanced AI-powered chatbots on the market, and can be programmed with content from your specific industry. Watson can understand prior conversational texts or calls and also search for solutions in your backend database. The Watson platform is a powerful tool for inbound customer service and can handle many common inquiries without human assistance. It will even direct customers to more knowledgeable associates if they need help on a more complex issue.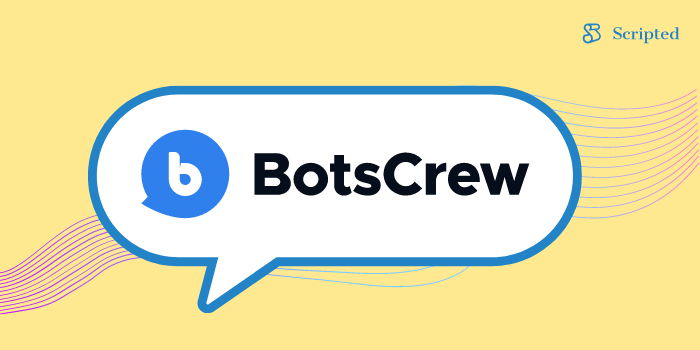 BotsCrew
The BotsCrew chatbot platform is the perfect solution to help you with your everyday customer service needs. This platform was created for non-coders, with a user-friendly interface to build chatbots on the go. It also allows users to update their bots as they train them or analyze how well their customer interactions are going. BotsCrew includes native integrations with Facebook Messenger, Twitter, and other popular social media sites.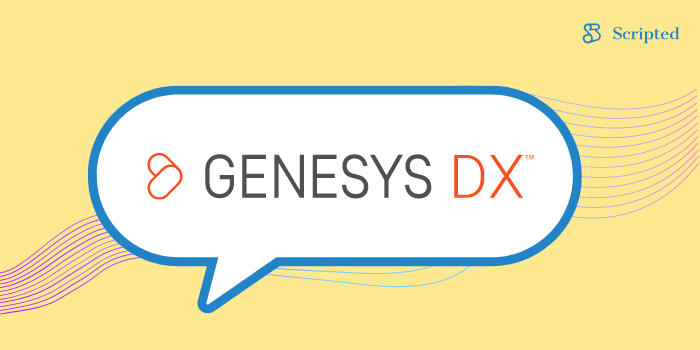 Genesys DX
The Genesys Cloud CX is a multichannel marketing platform that unites customer and agent experiences across phone, email, chat, text, and more. The platform comes with AI chatbots that can understand a normal conversation, remember the context of prior discussions, and even mimic a natural human voice when responding. Genesys' Bold360 AI is great for eCommerce stores, even letting customers buy products directly from the bot. Users can further humanize the chatbot by making its personality match the personalities of your targeted customer demographics.
Zendesk Answer
Zendesk's Answer Bot makes customer service much more efficient. Answer Bot finds the most relevant articles that match a customer's queries, and then sends them to the customer's email to help resolve their problem quickly. Zendesk can handle many simple questions that bog down your customer service team, with the chatbot able to resolve issues in seconds. If Answer Bot can't solve the problem, however, it refers the customer to a human representative for additional followup.

Inbenta
Inbenta is a cutting-edge chatbot company that specializes in developing custom, enterprise-level bots. Inbenta's sophisticated natural language processing engine allows chatbots to tailor their responses for each customer conversation, while their dialog manager gives you the ability to craft personalized conversation paths.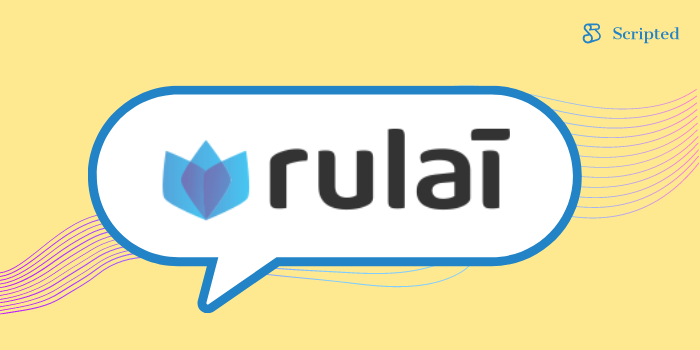 Rulai
Rulai is a revolutionary virtual assistant and conversational AI platform that can help improve your business processes and save time on a wide variety of tasks. The Rulai platform offers deep learning software, natural language understanding capabilities, predictive behavior analysis, and the ability to ask for clarification if necessary—it's just as good or better than having an actual personal assistant.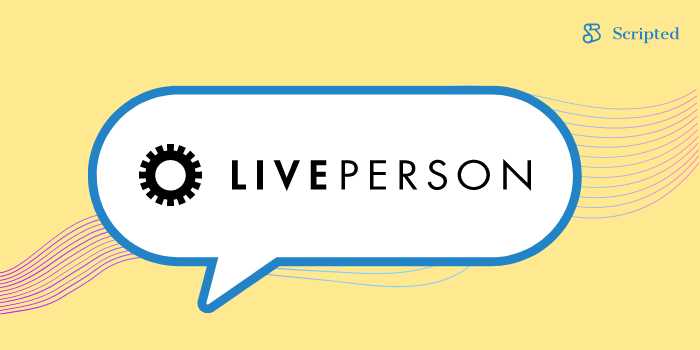 LivePerson
LivePerson is taking on the tech industry's biggest challenge—making AI more human—by using machine learning technology powered by data collected from over two decades' worth of conversations. Because genuine communication can be crucial for the success of your business, the LivePerson AI-powered bot comes equipped with features explicitly designed for efficiency. LivePerson can integrate with most of businesses' significant marketing channels, including your company website, WhatsApp, and Facebook Messenger.
What's the Right Marketing Software for Your Chatbot?
Marketing software for chatbots is a hot topic—and with the release of ChatGPT and other large language models, this field will only continue to grow in the future. The chatbot marketing software options above are some of the best options for many businesses, but we've only scratched the surface of what's possible in this domain.
We've largely focused on chatbots that can automate the customer service workflow, but chatbots have many other applications for marketers. For example, marketing teams can interact with chatbots if they need ideas for new product promotion, or if they want assistance with the lead generation process. By wrapping the power of AI in human-like conversation, chatbots are a highly effective way to bring the latest technology inside the enterprise.
With the advent of ChatGPT, businesses can even use chatbots for their content marketing efforts. Scripted, for example, has implemented multiple chatbot tools to help writers and customers use AI in the right ways. Our Writer Research Chatbot provides exclusive access to the GPT-4 language model, helping writers jumpstart the research process for each job they work on. Meanwhile, our Strategy Chatbot offers personalized content strategy guidance to our customers, including topic suggestions, content gap analysis, competitor insights, and real-time feedback.
The AI-powered tools offered by Scripted can help with content strategy and ideation, content creation and workflow, publishing and promotion, and analytics and optimization. While AI-generated content still needs to be reviewed by human experts for clarity and accuracy, strategically deploying AI as part of your content marketing efforts can provide a major boost to your marketing initiatives.
Looking to supercharge your marketing strategy with the power of AI? Sign up for a free trial with Scripted today.