Top 6 Benefits of Hiring Freelance Bloggers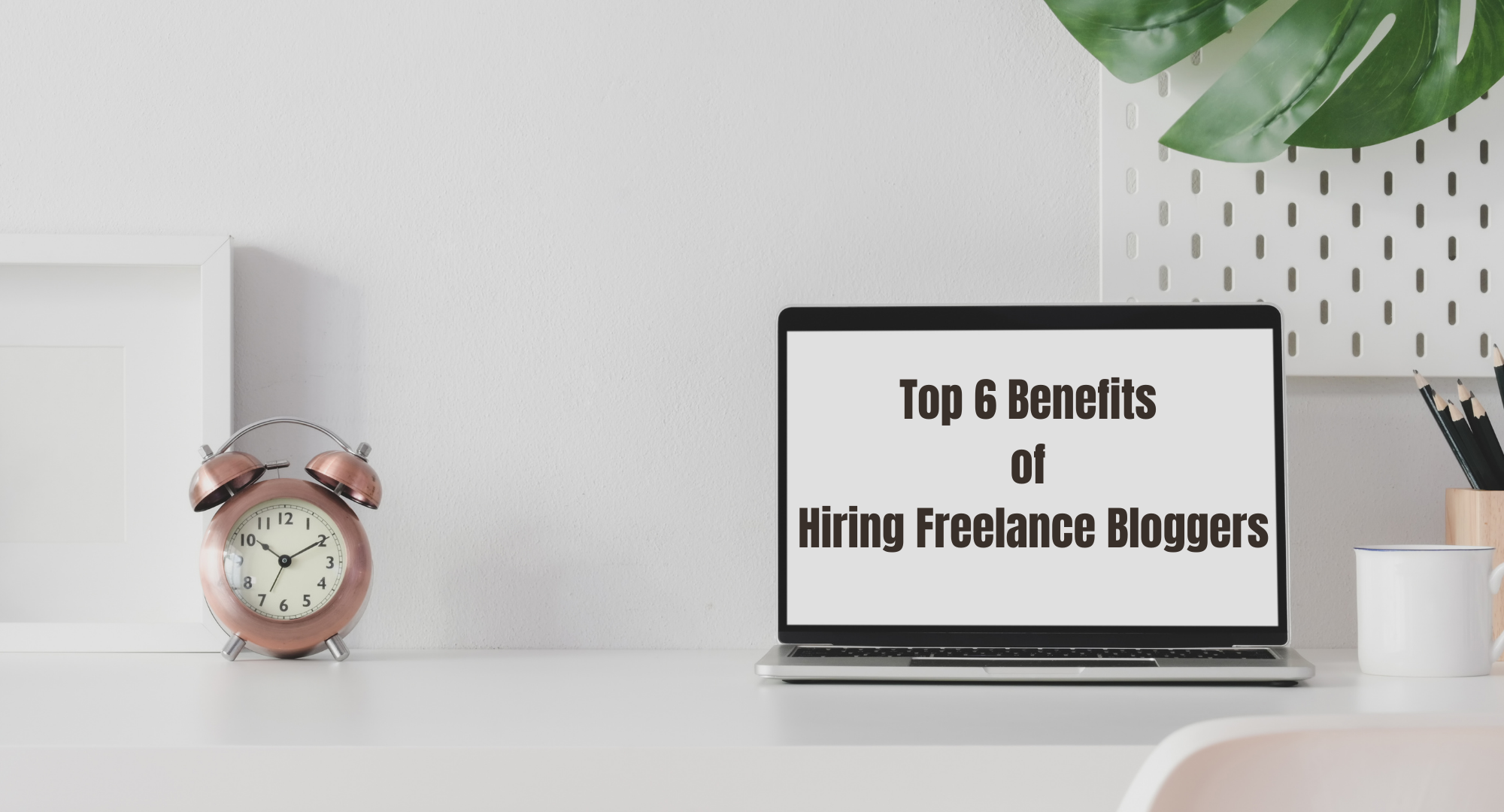 Blogging began as a way for people to share their thoughts and experiences online. Today, it plays a critical role in helping businesses reach their audiences. You must update your company's blog regularly to stay ahead of your competitors. Of course, you don't want to spend too much money hiring a marketing agency to optimize your content. Hiring freelance bloggers gives you a way to control your costs and quality.
If you aren't sure why you need high-quality blog posts, the following points will convince you to take your content seriously. Good content could mean the difference between success and failure.
1. Save Money by Avoiding the Expense of Hiring Full-Time Employees
Few companies have in-house marketing teams because a group of professionals costs a lot of money to employ. Most marketing managers earn about $136,850 per year, plus benefits. That doesn't even include the money you spend on the equipment and applications writers need to reach your goals.
When you hire freelance bloggers, you avoid the expense of hiring full-time employees. Instead, you only pay for the content marketing and social media posts you need. Since freelance writers work from home, they pay for their own equipment and software tools.
Scripted's plans show how much you can potentially save by outsourcing content to freelance writing businesses. A Self-Serve Basic plan costs $199 per month, and it gives you $100 each month that goes toward the content you order. A Self-Serve Premium plan costs $499. Even the top-tier Cruise Control membership, which comes with a dedicated account manager and analytics reports, costs just $1,299 per month.
Compared to the cost of hiring one manager, you can save more money by choosing Scripted. Review Scripted membership plans to find the best option for your company.
2. Increase Traffic to Your Website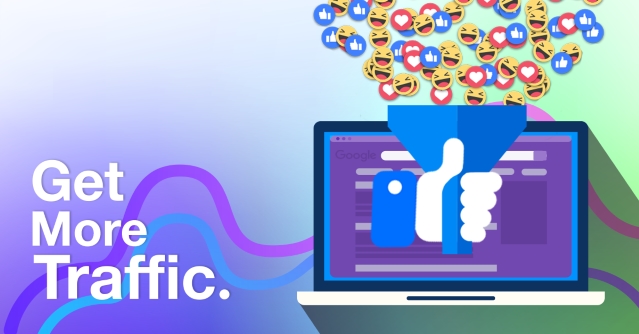 Search engine optimization (SEO) has become an essential part of reaching customers and growing audiences. Most of today's freelance bloggers know how to use SEO strategies to increase traffic to your website. Choosing keywords and including them at the right density helps ensure your content gets a higher ranking from search engines. As you move closer to the top, you should see increased traffic to your website.
Don't expect every writer to know how to follow effective SEO strategies. Those who recently started blogging may not have experience determining which keywords will attract search engine crawlers. Content mills that hire people who just started freelance writing often break SEO rules, which can lead to a lower ranking. Keyword stuffing, for example, can lead to penalties from search engines like Google.
3. Get SEO Services Without Paying for Expensive Apps
Perhaps you enjoy writing, so creating content for your blog sounds like a good idea to you. Stop to consider that blogging requires more than strong writing skills. You also have to optimize the content. Paying for the best optimization tools can cost a lot of money.
Some of the most popular SEO platforms include:
Ahrefs

, which costs $99 per month for a Lite membership.

SEMRush

, which costs $99.99 per month for a basic subscription.

Moz Pro

, which costs $99 for a standard plan that only gives you the basics.
If you want more analytics tools, you have to pay even higher prices.
For most professionals and companies, it makes more sense to outsource SEO services to freelance writing businesses. Freelancers can spread out the cost of SEO tools over hundreds of blogging gigs per year. After enough writing gigs, subscription plans become a negligible cost of doing business.
4. Publish a Broader Range of Content From Freelance Bloggers
When you hire a content creation expert, you limit yourself to that individual's expertise. A writer who specializes in one topic might meet your needs if you serve an extremely niche audience. Most companies, however, want to diversify their content to reach a broader audience.
Scripted has a network of writers with experience creating great posts in topics like:
No matter what industry you work in, Scripted can connect you with a freelance writer experienced in the topics that interest your customers.
Browse Scripted's full list of topics to find someone with the experience needed to write your blog posts.
5. Work With a Team of Freelance Bloggers Instead of One Person
How you hire freelance bloggers can influence the results you get. Posting job ads to a website like Craigslist will get you a lot of responses, but you don't know whether the applicants can write well. You can get better results from posting to job boards that connect you to vetted writers.
Scripted makes it easy for you to build a team of experienced freelance bloggers who can create all the content you need for your website. Instead of only working with one person, you can get proposals from dozens of top-tier writers who understand your needs.
Over time, you'll likely find that you prefer the work of some writers more than others. Encourage your favorite writers to keep proposing to your freelance writing jobs by accepting their completed work quickly instead of waiting for the platform to auto-accept for you. Leaving the best writers a tip will also motivate them to accept your projects and give your brand special attention.
6. Grow Your Brand and Professional Influence
Coming up with ideas for a blog and writing the content can take a lot of time and energy. Do you want to spend your time writing content or growing your business? Most professionals, managers, and business owners find they get a stronger ROI by outsourcing to freelance writers.
Posting content to your blog regularly will grow your brand's authority. The more you post, the more customers and other companies in your industry see you as a thought leader.
Hiring someone for a blogging gig can also improve your professional influence. Platforms like Medium and LinkedIn give you a simple way to make a name for yourself. When you want to attract a new client – or apply for a new job – you can point to your portfolio of publications to show that you have an in-depth understanding of your industry and how to reach KPIs.
Knowing how to do your job well doesn't necessarily mean you can write 500 words without making mistakes. By hiring a writer, you can show off your knowledge in organized, straightforward content without spelling or grammatical errors. Add the content to your blog or use it for guest posting opportunities to reach a wider audience. As more people read your posts, your reputation will grow and you can command a higher salary.
Hire Professional Freelance Bloggers on Scripted

To summarize, hiring freelance bloggers can:
Save you money

Increase traffic to your website

Give you the benefit of SEO without the high price of SEO tools

Broaden the range of topics you post about

Let you work with a team of professionals

Grow your brand and improve your professional influence
You won't get these benefits by hiring a random person who claims to write well. You need a fully vetted professional with a portfolio of writing samples.
Scripted makes it easy for you to choose a writer with the experience of producing high-quality content that gets results. Every writer in the Scripted network must pass exams that test their word choice, grammar, and editing skills. Scripted has such high standards that it only accepts about 2% of applicants.
You can also ensure that you get stellar content for your blog by reviewing writer profiles. Each profile gives you:
An author bio

The name and location of the writer

Links to the writer's website and social media accounts

The number of Scripted members that list the writer as a favorite

The percentage of times that the writer follows guidelines

A rating based on member reviews

Recent writing samples that showcase the blogger's ability to mimic brand voices and create compelling content
Don't settle for content that doesn't get the results you deserve. Hire professional freelance bloggers who have shown they know how to optimize posts, convert readers, and establish your brand's authority.