Moz: Tool Reviews, Pricing, & Alternative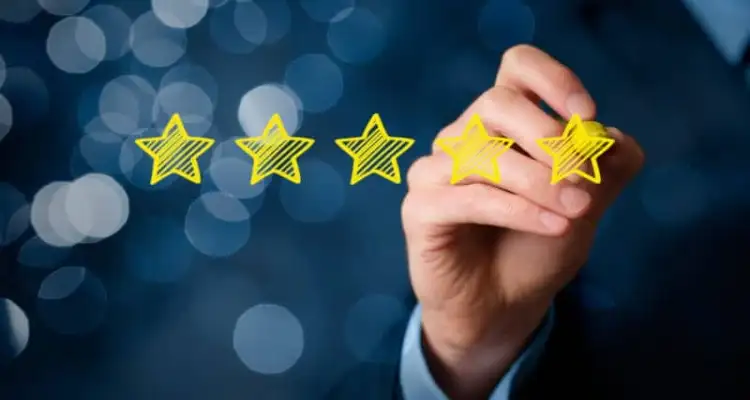 Search Engine Optimization, or SEO, is essential for building an online presence for your brand or business, but understanding how it works and getting it right can be challenging even for seasoned marketers. With resources for users of all levels, a variety of plan options and tools for every aspect of SEO, Moz aims to remove the complexity around SEO and make it easy for everyone to boost search visibility. 
This Seattle-based SaaS platform's signature products include both an "all in one website SEO toolset" and SEO-integrated business listings, plus free access to its basic keyword search and site analysis tools. The family of Moz SEO products work with any content marketing and SEO strategy to improve rankings, drive traffic and get customers. 
What is Moz?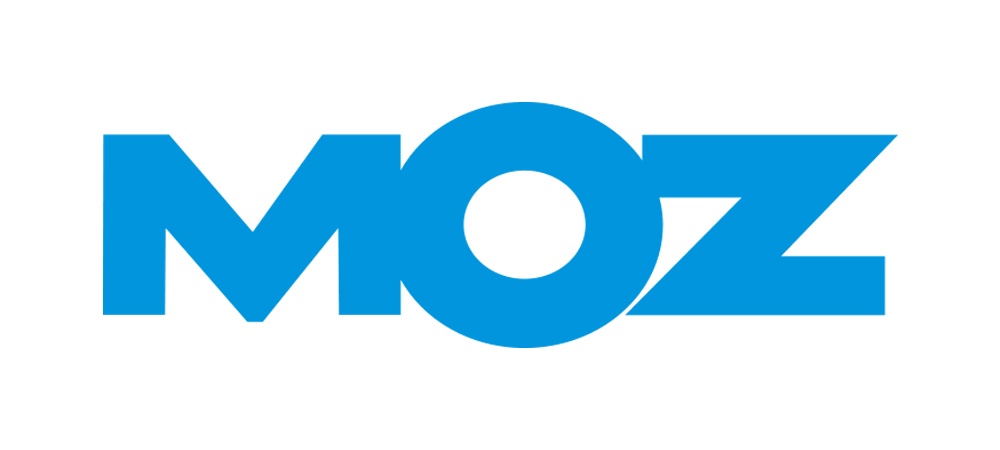 Moz has been a resource and community for SEO since 2004, when the company began life as SEOmoz, a consulting firm that featured research and ideas from the world's first experts in the new field of search engine optimization. Responding to customer demand, the company underwent a gradual shift from providing consulting services to developing inbound marketing strategies and SEO software and tools. 
In 2013, SEOMoz rebranded itself as simply Moz, with the goal of bringing integrity and transparency to an SEO industry that Moz founder Rand Fishkin calls "frustratingly opaque." Now focused on developing both a comprehensive set of user friendly SEO tools and a rich source of information and training about SEO best practices, Moz now aims to help everyone reap the benefits of an efficient search engine strategy.
The Moz Toolset: Something for Everyone
Moz makes SEO tools available to users of all budgets and skill levels, and some of them don't even require a paid Moz plan. Anyone can access a suite of entirely free SEO tools directly from the site, with no account or login required. Free tools include Domain SEO Metrics, which reveals the SEO metrics for any domain name, a robust Keyword Explorer tool with access to the largest keyword database online, and a Link Explorer for researching link building opportunities and monitoring the link activity of competitors. There's even a free Moz Bar tool for the Chrome browser that provides instant metrics for any page being viewed. 
These free tools can provide plenty of actionable SEO insights. But for access to the full set of Moz SEO tools, you'll need to sign up for one of four Moz Pro plans, or for Moz Local, a separate product for checking and updating online business listings.
Moz Pro: The All in One SEO Toolkit
Moz Pro plans offer a range of SEO options for users ranging from beginners to enterprises. All plans offer access to the core Moz toolset for tracking and crawling sites, keyword and backlink research, on-page optimization and reporting, but vary on the number of allowed campaigns, search results and other metrics.
Every Moz Pro plan comes with unlimited scheduled and on-page grader reports, and a premium version of Moz Bar for Chrome, 24 hour online support and the Moz Q and A forum, which provides access to a worldwide community of SEO experts and Moz professionals.
Moz Pro's most basic plan is the Standard at $99 USD per month. The Standard Plan allows up to 3 campaigns, with 150 keyword queries each month. Designed for new users with small businesses, this plan offers all Moz services except speed crawling, branded reports and report templates. Users get 5 keyword lists and 200 rank checker queries per day, with 400,000 pages crawled per month.
For mid-size and growing businesses, the Moz Pro Medium plan at $149 USD monthly allows up to 10 campaigns, with 800 keyword rankings and up to 2 million pages crawled per month. This plan includes 30 keyword lists, with 5,000 keyword queries per month and unlimited access to all report types and templates. 
At $249 per month, the Moz Pro Large plan serves larger businesses with 20 campaigns and 15,000 keyword queries monthly, The Large plan also crawls up to 5 million pages per month, with 500 rank checker queries per day and 70,000 backlink queries every month. This plan offers unlimited reporting of all types, plus report templates.
Moz Pro's Premium Plan for large enterprises supports up to 50 campaigns, with 8 million total pages crawled per month. At $599 USD per month, this plan includes 100,000 monthly backlink queries and 1,000 links per list, along with unlimited access to all reporting tools. Moz Pro Premium is the only Moz Pro plan that offers the Speed Crawl feature, which crawls sites 10 times faster than standard crawl times. 
Moz Local: Managing Online Visibility
Along with its four Moz Pro plans, Moz also helps business owners manage the visibility of their online presence with Moz Local, a separate tool for managing location data and enhancing search visibility. Moz Local integrates with Google and Facebook for easy publishing to both those platforms, and supports posting to users' favorite social networks to increase visibility and engage with customers.
Moz Local makes sure accurate business listings are sent to major aggregators, search engines and apps, and completely closes potentially harmful outdated or duplicate listings. Users can manage all listing data from a single dashboard and get alerts when new reviews or comments appear on major platforms. This tool also includes a free Online Presence Check, which allows users to check how their business appears in several prominent online directories, including Google Search, Facebook, and Bing.
Beyond SEO: Education, Community and Support

Along with its platform of easy to use SEO tools, Moz provides SEO resources, training and support for both new and experienced users. Its wide-ranging SEO learning center offers a free, downloadable Beginner's Guide to SEO as well as an extensive series of articles and videos on specific aspects of SEO, such as ranking, link building, site crawling and content marketing. 
Other Moz resources include a library of free whitepapers, case studies and videos to help users at all skill levels understand SEO better and develop effective SEO strategies for their businesses. The Moz Learning Center also includes SEO training with instructor-led classes and seminars, plus access to the Moz community of users and a calendar of in-person events sponsored by the company. The Moz blog features timely how-tos, observations and insights from SEO specialists, content marketers and other industry professionals. Most Moz Learning Center resources are free to read, download or view.
Scripted: Content Marketing for SEO Success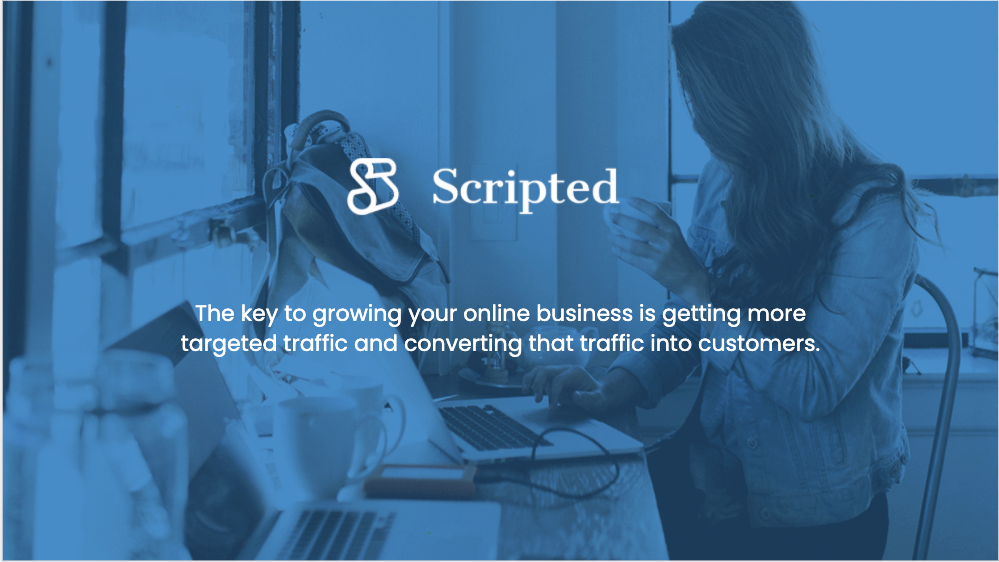 Quality content is a cornerstone of any SEO strategy, and Scripted provides a complete, SEO-centered content solution for businesses in a wide range of industries. With a bank of professional freelance writers and dedicated support for your account, Scripted makes it easy to get the SEO-friendly content you need to build your brand. Whether you're looking for a short blog post, a press release, or a rewrite of your website's landing pages, Scripted's writers can create the kind of professional, search-optimized content that engages visitors and supports your overall SEO strategy. 
Scripted's pool of talented writers is the key to content marketing success, and Scripted's membership plans offer multiple ways to work with them. Depending on your subscription plan, you can choose from a pool of writers specializing in your industry and the type of content you're looking for, post a job you have in mind, invite pitches on topics related to your niche, or let Scripted find the perfect match for your project. 
With every Scripted membership plan, you'll get free blog ideas, opportunities for revision, and unlimited content ordering. If you're starting small, the Self Serve Basic plan offers essential content services including unlimited access to Scripted's basic writer pool and one round of revisions. The Self Serve Premium plan includes access to the Premium Writer Pool, plus a dedicated account representative and two rounds of revisions for each piece of content. Self-Serve Premium also includes an initial content strategy review and quarterly reviews. All plans come with a free trial and a 100% satisfaction guarantee.
For content needs on a larger scale, Scripted's Cruise Control plan provides a complete content marketing strategy for your brand or business, fully managed by Scripted's team of content experts. Cruise Control includes all the features of the other plans, plus personalized writer selection, ongoing analytics, and the services of a dedicated account manager and an SEO specialist who can work with you to establish your content goals.
With Cruise Control, Scripted will do a complete SEO analysis of your site and your niche to develop a content strategy aimed at increasing traffic, and monitor performance with monthly optimization reviews.
Your Cruise Control account manager will choose the best writers for your needs, generate ideas for your blog, and make sure your content is created quickly and professionally. Contact us for a consultation or a demo to see how Scripted can work for your brand.