What Does Quality Content Mean?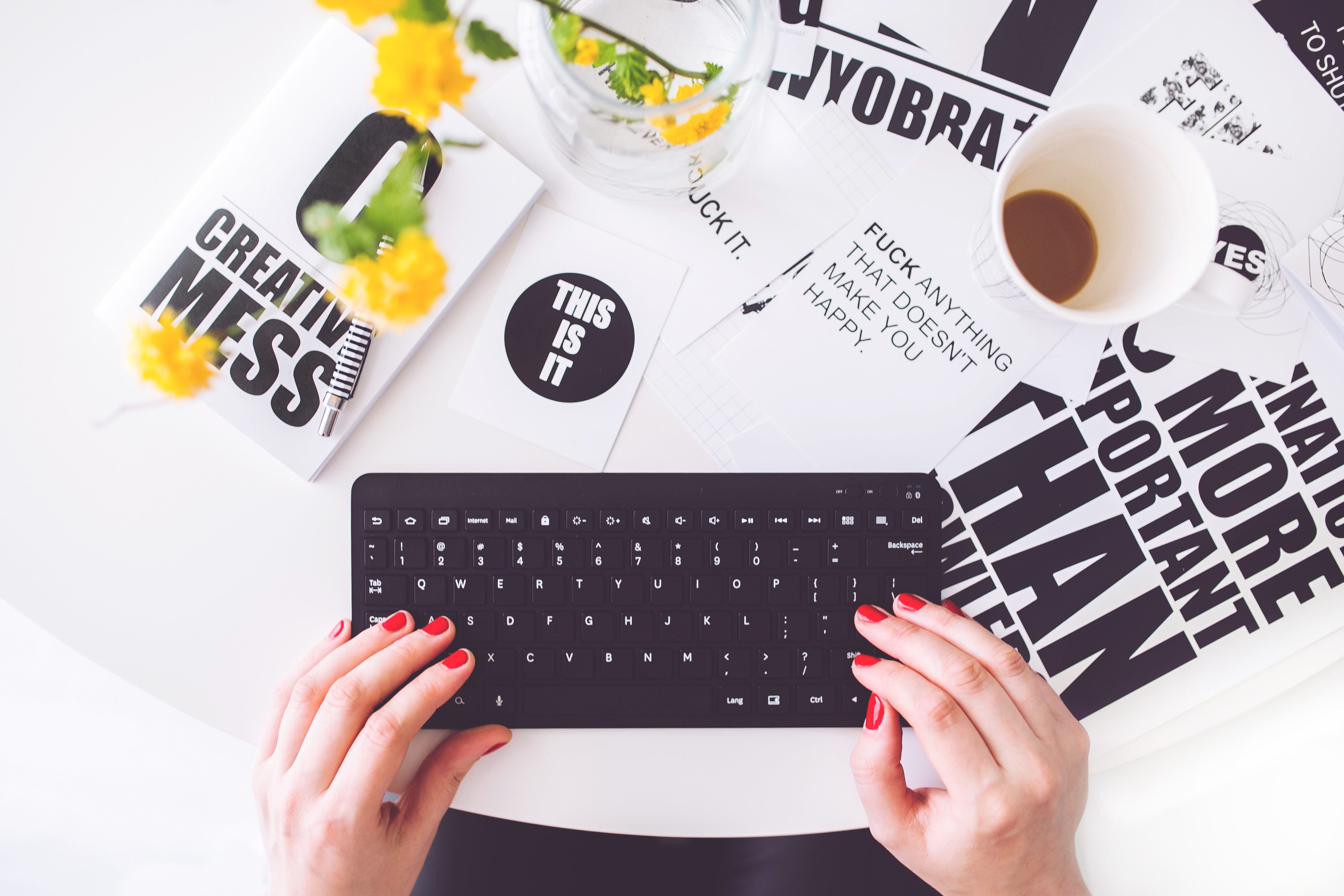 As marketers, we throw around the term "quality content" a lot, but what does that actually mean?

Is "quality content" content with a college degree? Is it only the material written by professional writers? Is all quality content 4,000 words long and full of industry jargon?

Luckily, the answer might be simpler than you'd imagine. Even if you're new to content marketing, quality content isn't impossible to wrap your mind around.

Here's what you need to know.
6 Elements of Quality Content
While "good" is an objective term, "quality" isn't.

Once upon a time, search engines used to rank content based on a few simple things. These included, in large part, keyword inclusion (or how frequently a piece of material could stuff a single keyword in), and the fact that it existed in the first place.

Times have changed, though, and today search engines prioritize ranking quality content over....you know... content in general.

With this in mind, here are the top few elements that define content as being high-quality in the modern world:
1. It's Informational
High-quality content answers queries clearly and completely. Instead of just skimming over an issue, it dives in and attacks it fully.

Instead of merely parroting what's already out there, it adds a unique, detailed, fresh spin to an existing issue and helps your readers master the information they need to find a solution to the problem.
2. It's Entertaining and Highly Shareable
Today's best web content is passionate and relevant. It makes people want to engage with it and share it with their friends. As it turns out, though, there are both technical and emotional factors that contribute to this.

The technical factors include content types (videos, quizzes, and list articles perform best on social media) and sharability (whether or not the content is equipped with share buttons).

The emotional factors, on the other hand, include things like utility (will it be helpful to your customers' friends?), emotional value (is it inspiring or entertaining?) and shock-value (is it surprising enough to be deemed share-worthy?)
3. It's Unique
Anyone with a thimbleful of writing skills can do a quick Google search and parrot off what they find there in a post that's new, yes, but far from unique. Unfortunately, copying other people's work isn't what earns you top Google status.

With this in mind, strive to bring your own flair to the posts you write. Add your unique viewpoint, write it in your voice, and tailor it to your readers. All these things will help set your material apart from the rest.
Also Read: A Simple Guide For Content Creation That Drives Traffic
4. It Provides Value
If your content isn't adding anything to the knowledge base of the web, why would Google want to rank it? The best content out there provides value. It offers a series of clearly defined benefits for users.

It takes into account your bank of resources and ideas, open market space, and un-addressed consumer needs, and weaves them all into a convenient and high-impact post that will continue helping readers long after it's been published.

While the way you provide value will depend in large part on your industry. For example, if you ran a tourism business, you could post content about how travelers should prepare for their trip and what they should pack. If you run a software company, you could post troubleshooting material or FAQs for users. Both of these things will be valuable and helpful for your audiences, both now and in the future.

Struggling to figure out how to create valuable content? Consider these questions before you write:
Who is my target audience?
What problems or concerns do they have?
Do I have information they'd find helpful?
What content is currently popular in my niche?
Do I have any unique viewpoints that would benefit my readers?
5. It's Personal
Think your personal voice has no place in your content? Think again. According to one Econsultancy study, 52 percent of digital marketers believe that personalized content is essential to a good online strategy.

With this in mind, don't hesitate to add your personal flair to your content. Not only does this make it more fun to read, but it also sets you apart from the rest of the junk that's out there. Get funny, get real, get passionate -- your readers will thank you for it.
6. It's Optimized
While writing from the heart and the head are both essential to high-quality content, so, too, is writing for search engines. Today, the best content on the web is optimized for SEO.

Here are a few ways to do this in the content you create:
Include target keywords throughout your copy, including in your titles, meta-descriptions and content tags
Add compelling calls to action to the end of each post
Use high-quality images that are optimized with alt text
Write engaging headlines that make readers want to click
Streamline your page's loading time (30 percent of web users will abandon a page that doesn't load within six seconds)
Focus on Quality in 2020
As the world of content marketing has become more competitive, the importance of quality has increased tenfold.
Today, it's not enough to just publish content; you also need to ensure the content you're putting out is relevant, high-quality and attractive to your users. With so much high-quality content out there on the web, you can't afford to come in with anything less than your best showing.

Luckily, creating quality content is easy to do. When you focus on the reader's wants, needs, and desires rather than your own, and work hard to put out the best content you're capable of, your blog will be high-demand and upwardly mobile for years to come.
Subscribe for the latest in Content Marketing & Freelance Writing!
While you're here, have you tried Scripted lately?
Used to be a member, but moved on? Heard of it, but never signed up? The current iteration of Scripted will amaze you! Streamline your content writing efforts and build your own team of high-quality writers. It's all you need for content writing. Try it free today and meet your next favorite writer or writers!