Ahrefs Review: Features, SEO Tools, Guides, Pricing & Plans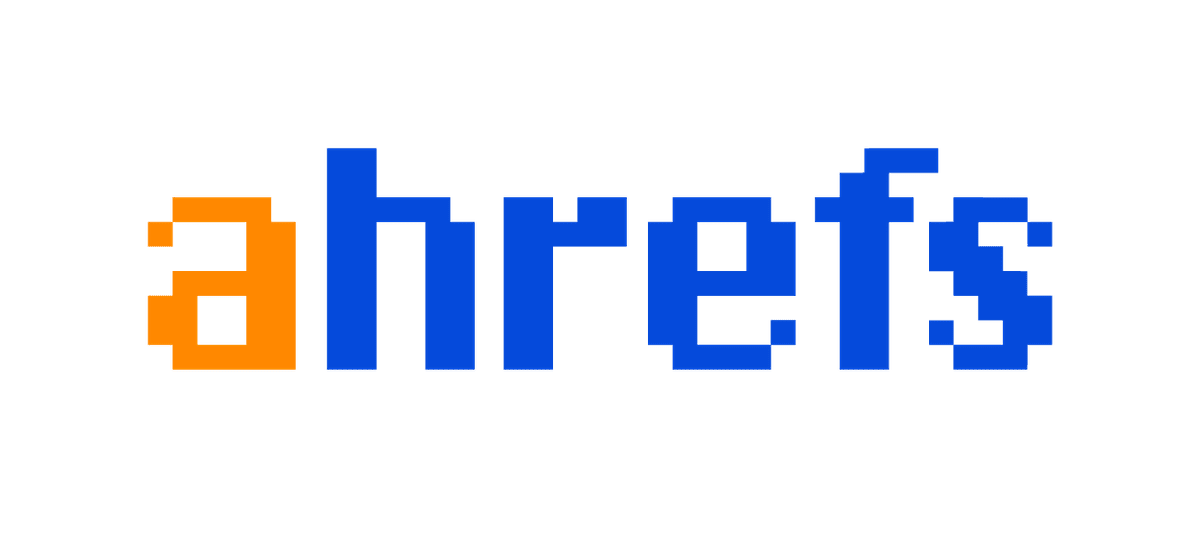 Ahrefs has been helping marketers build brands and expand influence since 2011 – and today it's one of the world's leading platforms for marketing research and SEO solutions. This Singapore-based SEO platform with the strange name offers not only an "all in one" SEO toolset, but also an extensive library of learning materials and a Facebook community for marketers to connect and share information. 
With users ranging from small bloggers and entrepreneurs to the Internet's biggest names including Facebook, Adobe and Netflix, Ahrefs is committed to helping everyone rank higher and get more traffic. Ahrefs offers a range of plans and services, with options to try out the full suite of tools for free. Here's a look at Ahref's full set of free and paid SEO tools and its many resources for learning the ins and outs of search engine optimization.
What is Ahrefs?
Ahrefs' name is a play on key terms in website development. In HTML coding, the <a> tag indicates a hyperlink. HREF is the most important attribute of the <a> tag, and it stands for Hypertext Reference, the link's destination. Ahrefs got its start in 2010 when company founder Dmitri Gerasimenko developed a simple backlinks index. That became the basis for Ahref's first product, a backlink analysis tool called Site Explorer. 
In the years since its launch, Ahrefs has become a major provider of SEO marketing tools and analytics. Its web crawler can process up to 8 billion webpages per day, and its suite of link checkers, keyword tools, competitor research tools and more provides the solutions users need to develop and manage a comprehensive marketing strategy for any brand or business.
The Ahrefs All in One SEO Toolset

Ahrefs offers a set of five essential tools for improving search visibility, plus a collection of extra tools and features including a WordPress plugin and keyword tool for Bing, Google's main search engine competitor.
Site Explorer is the descendant of Ahrefs' original backlink analysis tool. The Site Explorer interface contains several tools for analyzing the performance and searchability of any competitor website. These include:
Organic traffic research, which reveals what keywords a given site ranks for, and how much traffic these keywords generate. Ahrefs says it monitors more than 150 million keywords in the US, as well as keywords for over 150 other countries.
Backlink research, which shows the "backlink profile" of any website when any URL is entered into Site Explorer. Ahrefs boasts the fastest backlink crawler available, and the world's biggest live backlink index, at more than 14 trillion links.
Paid keyword research, which reveals whether a competitor site is buying PPC (pay-per-click) advertising, and what keywords they're bidding on. 
Site Audit provides insights on a website's on-page SEO performance. The Site Audit tool can crawl every page on a website, and deliver an overall SEO "health score" that pinpoints more than a hundred SEO problem areas and recommends ways to improve. Within the Site Audit tool, the Data Explorer reveals more than a hundred different data points on each page.
Keywords Explorer operates on the world's third largest keyword database, with more than 7 billion keywords, updated monthly. This tool uses clickstream data to generate keyword ideas, refine search volume and show the estimated number of clicks for each keyword.
Content Explorer allows users to examine high performing content on any website, with analytics that reveal the number of referring domains and social shares, along with traffic value and the percentage of traffic from organic search. This tool includes an array of charts for viewing traffic statistics, plus more than a dozen filters for refining content searches.
Rank Tracker allows users to monitor Google website rankings across 170 countries, simply by inserting a list of keywords, relevant countries, and competitor URLs. Rank Tracker also provides rank data in interactive graphs that allow users to track a site's SEO performance over time.
More Tools For Everyone
Along with its main set of tools, Ahrefs also offers several additional tools that are entirely free to use, simply by entering a URL or keyword in the tool's search bar. These include checkers for backlinks, broken links, and keyword difficulty and ranking, as well as keyword tools for YouTube, Amazon and Bing. WordPress users can download and install a free Ahrefs WordPress plugin that adds Ahrefs tools to any WordPress site, and a free SEO toolbar can be installed on any site for instant SEO metrics and basic analytics.
Still more tools are available with a 7-day trial of Ahref's paid Lite and Standard plans. The free trial costs $7 USD and unlocks the full set of Ahref's core tools, plus a collection of other features including domain comparisons, content gap checking, and an SEO checker. 
Ahrefs Academy and Learning Resources
Ahrefs' campaign to make SEO simple and accessible for everyone, so the company also offers a substantial set of resources for learning about SEO and related subjects. The Ahrefs Academy features an extensive collection of free, downloadable SEO guides and tutorials. Anyone can view or subscribe to Ahrefs' YouTube channel, which offers video tutorials and general information about SEO and Ahrefs' tools.
The Ahrefs blog offers regularly updated information on SEO strategies, analytics and other topics aimed at helping both new users and seasoned marketers learn about Ahrefs' tools, understand SEO, and make better decisions about their marketing campaigns. Ahrefs users of all skill levels can also join Ahrefs Insider, a Facebook group dedicated to troubleshooting and sharing information and ideas.
Along with the blog and other resources, users on any Ahrefs plan can turn to the Ahrefs customer support team. For more information, the Ahrefs Help Center offers more than 300 support articles designed to answer frequently asked questions about the company's tools and resources.
Ahrefs Plans and Pricing
Ahrefs' paid plans include the full set of its core tools plus the extras, all for a single monthly fee – or you can get two months free if you pay annually. At $99 per month for one user, the Lite plan includes basic features of all the main tools, although some of the more advanced options, such as mobile ranking and certain types of indexing, are available only with higher tier plans. The Standard Plan for $179 a month considerably boosts the number of keywords, searches and crawls per month, and adds recent and historical linking as well.
Ahrefs' most comprehensive top tier plans are subscription only, with no option for a free trial. The Advanced Plan ($399 per month) covers 3 users, with access to substantially higher ranges for audits, keyword tracking and other features. The Agency plan at $999 per month includes up to 5 users and full access to every tool on the site. All Ahrefs plans come with an option to add more users for an additional fee, and Ahrefs promises that users can change or cancel a plan at any time.
Ahrefs specializes in helping businesses of all sizes to create and execute SEO-focused marketing plans to boost search visibility and stay ahead of the competition. But a successful SEO strategy depends on quality content, optimized for search and dedicated to delivering in-depth information searchers are looking for. That's why Scripted's content-based SEO strategies can help businesses in industries of all kinds to generate traffic and build brand authority.
Scripted & Ahrefs: A Great Combination For Content Marketers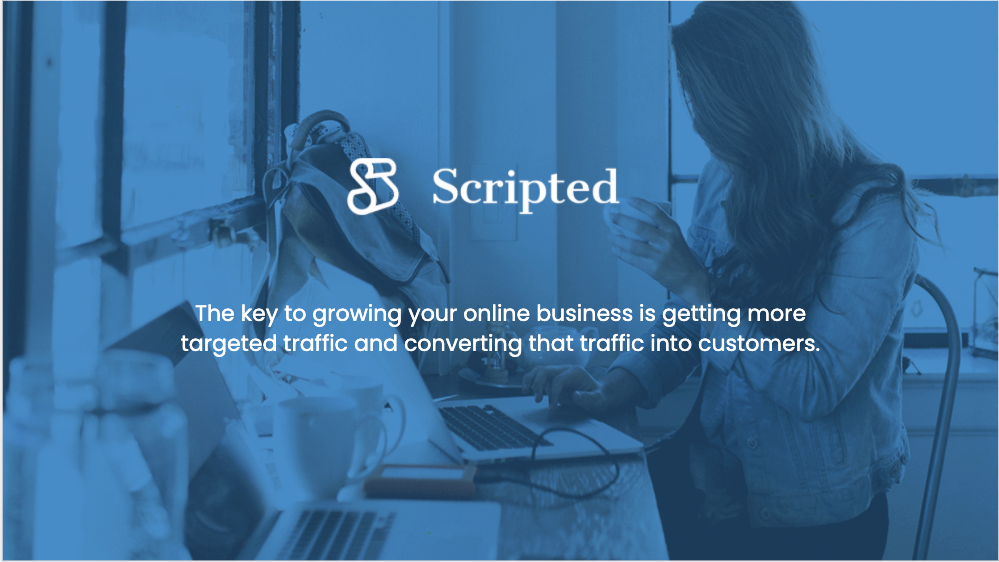 Scripted services center on quality content created by a pool of experienced content writers, along with the tools and support for developing strategies to meet your unique content goals.
Every Scripted subscription plan opens access to a pool of talented content creators who specialize in writing blog posts, whitepapers, press releases and any other types of content you need. Whether you want only the basics, or you're looking for a fully managed solution for your company's content marketing strategies, there's a plan for you.
Scripted's Self Serve Basic and Premium plans offer access to a pool of professional freelance writers with experience writing about industries of all kinds. The Self Serve Basic plan features unlimited content from the company's basic writer pool, plus one revision. With Self Serve Premium, you'll have access to top writers in the Premium writer pool, plus the support of an account representative who can help you manage your plan and work with the writers you choose. Self Serve Premium also includes an initial site analysis, plus a quarterly review. 
With Scripted's fully managed Cruise Control plan, we'll handle it all, from matching you with the best writers for your needs to conducting regular SEO checkups on your site. When you're on Cruise Control, you'll have access to the services of a dedicated account manager who can coordinate all the components of your plan.
Along with finding the best writers with experience in your industry, Scripted will conduct a complete SEO analysis of your site, offer feedback and monitor its performance with monthly reviews. Want to learn more about Scripted's SEO-friendly content marketing solutions? Contact us today for a consultation or a demo.