Blog Ideas For Trust
Content marketing blog ideas from freelance writers available for hire. Scripted vets bloggers for quality, creativity and expertise. See how blog ideas work...
Short Blog Post $49.50
I would explain the revocable trust, how it works, creditor protection/probate protection offered and compare it to an irrevocable trust. I would also briefly explain how to transfer assets to the trust.
---
Short Blog Post $49.50
Branding isn't about logos and style guides. it's about building trust and keeping promises. The best brands are best friends. Here are 5 strategies to build and nurture that friendship by inspiring customers with vision and emotional connections.
$7.77K Earned
98% Job Acceptance
100% Followed Guidelines
100% Customer Happiness
---
Short Blog Post $132.50
Natural selection is not a deliberate process. There's no consciousness behind it executing a grand plan for humanity. But if there were, that consciousness would not be your friend. We attribute our survival skills to natural selection, but it has not taught us how to survive. It has taught us how to reproduce. After that, it doesn't care what happens to us one way or the other. For that reason, we would do well to regard our "natural impulses" with suspicion. This will come as no surprise to anyone confronting the rate of unwanted teen pregnancy. Natural selection doesn't care if pregnancy ruins your life. But what about true love--the kind that makes you feel as though your destiny, your truth, and your ultimate happiness have been revealed to you? Human beings have learned to reign in (to some extent) their raw sexual hunger through morality, cultural pressure, and the law. But what if true love is natural selection's version of The Empire Strikes Back? Consider how many marriages end in divorce or acrimony. Consider how indifferent true love is to things that really support lasting relationships such as shared values, mutual respect, and the ability to negotiate successfully. Consider how true love strangely transcends sexual intercourse while leading always inevitably to precisely that. Consider that true love is great at making babies but not so good at making marriages. Once you reproduce, natural selection is interested neither in your quest for fulfillment nor your need to put the kids through college. The next time you get that loving feeling, ask yourself whether your heart is really leading you to the ultimate union of truth and beauty or natural selection is just luring you into the woods to have its way with you. The thought that our highest aspirations, like our basest urges, might be not our truest selves but something more akin to demonic possession is unnerving. But if you really want to find fulfillment, especially with another person, you might be better off trusting your head than your heart.
---
Standard Blog Post $76.75
Truth is stranger than fiction -- you can now breed virtual cats to sell in an online marketplace. Here's how to get started with this interesting endeavor that requires a small investment in the cryptocurrency known as ethereum.
Detroit, Michigan, United States
$7.36K Earned
97% Job Acceptance
70% Followed Guidelines
81% Customer Happiness
---
Standard Blog Post $76.75
Article details what is click bait and what isn't. It also ties in profit making ideas around utilizing click bait. Please note this involves TRUTHFUL content, and it centers on conspiracy theories, which are hot right now.
$732 Earned
74% Job Acceptance
33% Followed Guidelines
33% Customer Happiness
---
Standard Blog Post $76.75
4K, LED, OLED who's on top? Is one really better than the other? As it turns out yes and the answer is somewhat surprising. The truth is, the latest and greatest isn't always the best choice.
Burnsville, North Carolina, United States
$4.17K Earned
98% Job Acceptance
44% Followed Guidelines
44% Customer Happiness
---
Short Blog Post $49.50
Often people are overwhelmed by wine tastings, or don't even know what scents really apply to what wine, so when asked to describe a wine they flounder. The truth is that sensing these flavor profiles are easy: you just need a few insider tips.
---
Short Blog Post $49.50
A basic intro to the sport of Disc Golf to people who may not be familiar with it. Explaining the typical culture of the disc golf course (casual) and the potential to professional and local league play. Making a comparison with golf but explaining the unique nature of disc golf.
---
Short Blog Post $49.50
Recruiters are frustrated with anxious, robotic applicants. The solution is to encourage applicants to demonstrate creativity in cover letters. This playfulness will appeal to dynamic employees, and it will create an innovative corporate culture.
---
Standard Blog Post $96.25
An intro about buying the fun and frustration of buying a house, followed by a round-up of useful apps for home buyers. Outside of the box ideas include the Benjamin Moore paint color visualizer app, a barcode reader, a mortgage calculator, and more.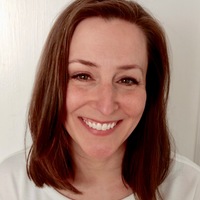 Newburyport, Massachusetts, United States
$71.7K Earned
99% Job Acceptance
92% Followed Guidelines
94% Customer Happiness
---
Standard Blog Post $76.75
Mobile phones, tablets and laptops have transformed how we work and communicate but many of us struggle when these technological marvels malfunction or don't operate the way we want. Before you take your misbehaving device to your local computer or phone store, there are simple ways to use the internet to solve technology problems on your own. Learn about the most useful websites, social media outlets and message boards that can save you time and reduce your frustration when dealing with these issues.
Philadelphia, Pennsylvania, United States
$2.68K Earned
100% Job Acceptance
90% Followed Guidelines
86% Customer Happiness
---
Power your marketing with great writing.

– Start your 30-day free trial today!
Start Free Trial