Scripted: The Place You Use AI
Charting the path forward in a world where artificial intelligence and human creativity intersect. At Scripted, we view AI as a powerful tool to enhance, not replace, the invaluable talent of our subject matter experts. Explore our unique approach to content creation, where innovative technology meets human expertise to deliver exceptional results in every project. We believe in the harmony of AI and human ingenuity—understand how we merge these realms to revolutionize content creation.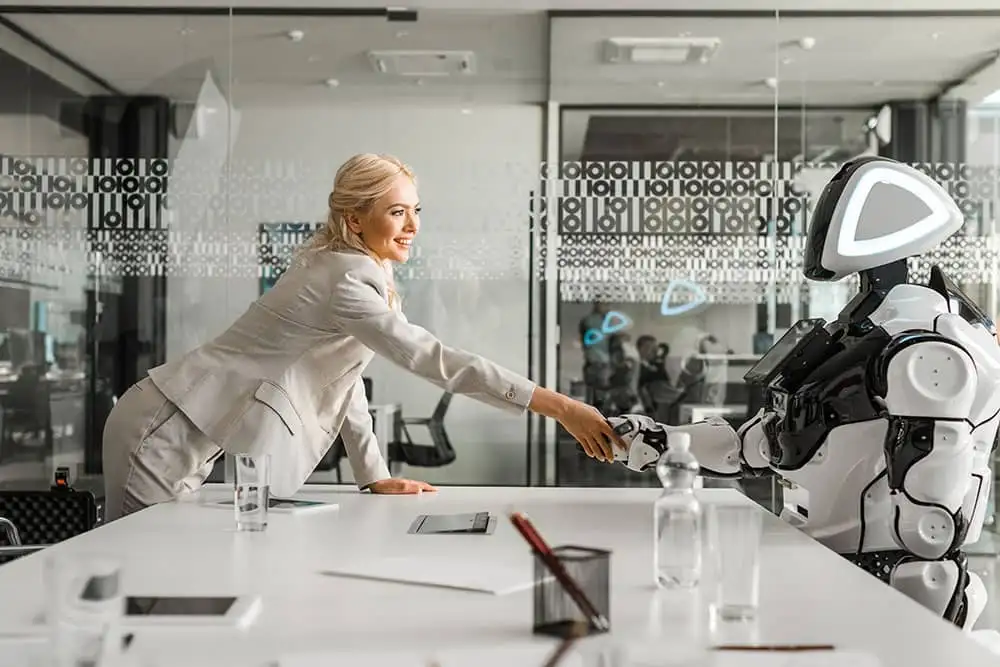 Scripted's AI Philosophy
At Scripted, we're dedicated to revolutionizing how businesses strategize, produce, manage and distribute content. However, recent months have seen the meteoric rise of AI technologies such as large language models, ushering in new groundbreaking tools such as ChatGPT. This has made it crucial for us to clarify our stance on artificial intelligence and its role in our services.
Our AI philosophy is simple:
Artificial intelligence has many benefits—including speed, efficiency, and cost—that have earned it a place in the field of content writing. This is especially true for shorter and more generic text.
However, human writers will always be better at certain tasks, especially longer and more complex content. Humans excel at maintaining a consistent tone and branding and providing subject matter expertise.
We embrace AI as a complement to—not a replacement for—the talent of our human Subject Matter Experts (SMEs). This ensures that our clients receive expertly written content that helps them stand out from the competition.
In light of this philosophy, we are excited to introduce Scout: the innovative AI at the heart of the Scripted platform, designed to assist our skilled SME writers.
Scripted Scout: Enhancing Human Creativity and Expertise
As the industry leader in content strategy and creation, we understand the challenges of researching and creating fresh ideas. We've designed Scout to help ease this burden and support you at all stages of the content writing pipeline: from strategizing, planning, and ordering to writing and analyzing performance.
Scout provides a range of useful features within the Scripted platform, including:
Headline Ideas. Discover high-performing article titles for any topic and receive tailored ideas for your industry, ensuring your content resonates with your audience.
Keyword Research Tool. Take the guesswork out of keyword optimization, helping you discover the best keywords for any given topic based on volume and difficulty.
Personalized Article Ideas. Generate a weekly set of unique, search-optimized content ideas delivered straight to your inbox.
Strategy Chatbot. Access a GPT-4 powered chatbot for personalized content strategy guidance, including topic suggestions, content gap analysis, competitor insights, and real-time feedback.
Data Analytics and Reporting. Analyze the performance of your articles to make data-driven decisions and optimize your future content strategy with actionable recommendations.
See how Scripted implements technology that drives results.
From Ideas to Orders in Under 5 Minutes
Creating content briefs that guide writers in producing high-quality pieces can be time-consuming. To simplify this process, once you've determined the nature of your order, Scout will assist by generating a comprehensive content brief. This brief will include essential guidance, talking points, and sources for your writer.
After reviewing and adding any necessary context or instructions to the content brief, you can place your order immediately. Our proprietary SmartMatch technology will then identify the ideal human writer for your piece. This streamlined process lets you go from preliminary ideas to content orders in just a matter of minutes.
Content Written by True Subject Matter Experts
AI-generated content has recently improved by leaps and bounds—and is sometimes shockingly impressive. However, it's by no means perfect: content written by an AI can suffer from quality issues, repetitive wording, and so-called "hallucinations," where the AI produces entirely false information.
In addition, given the uncertain future of copyright laws surrounding AI-generated content, businesses must prioritize working with human writers who can create original, copyrightable text. As regulations and legal frameworks evolve, relying on human expertise will ensure that your content remains compliant and genuinely yours, protecting your brand and intellectual property rights in the long run.
On Scripted, your content will be written by human subject matter experts who have crafted it based on your specific requirements and style. Our SME writers undergo a rigorous selection process before joining Scripted. They must demonstrate exceptional writing skills, subject matter expertise, and a deep understanding of content marketing strategies.
To safeguard the quality and integrity of our work, we have incorporated an advanced AI detection layer within our pipeline. In addition to detecting plagiarism issues, we now scan for AI-generated content, ensuring our clients receive content exclusively created by skilled human writers.
Our Commitment to Human Expertise
Our zero-tolerance approach to AI-generated text, and our commitment to human expertise, means that you can continue to trust Scripted to deliver the highest-quality content. Scripted's human subject matter expert writers will help you stand out in a marketplace crowded with low-quality AI-generated blogs, articles, and websites.
Here at Scripted, we're committed to keeping our platform at the cutting edge of content marketing. Now we're combining the power of AI with the irreplaceable talent of our human writers to deliver exceptional results for your business.
Experience the Scripted Difference
Want to experience the Scripted difference? Begin your 30-day free trial to benefit from the best of both worlds — AI-powered content creation written by human Subject Matter Experts (SMEs). It's a content marketing match made in heaven.
Register Today