The Content Marketer's Guide to Posting on LinkedIn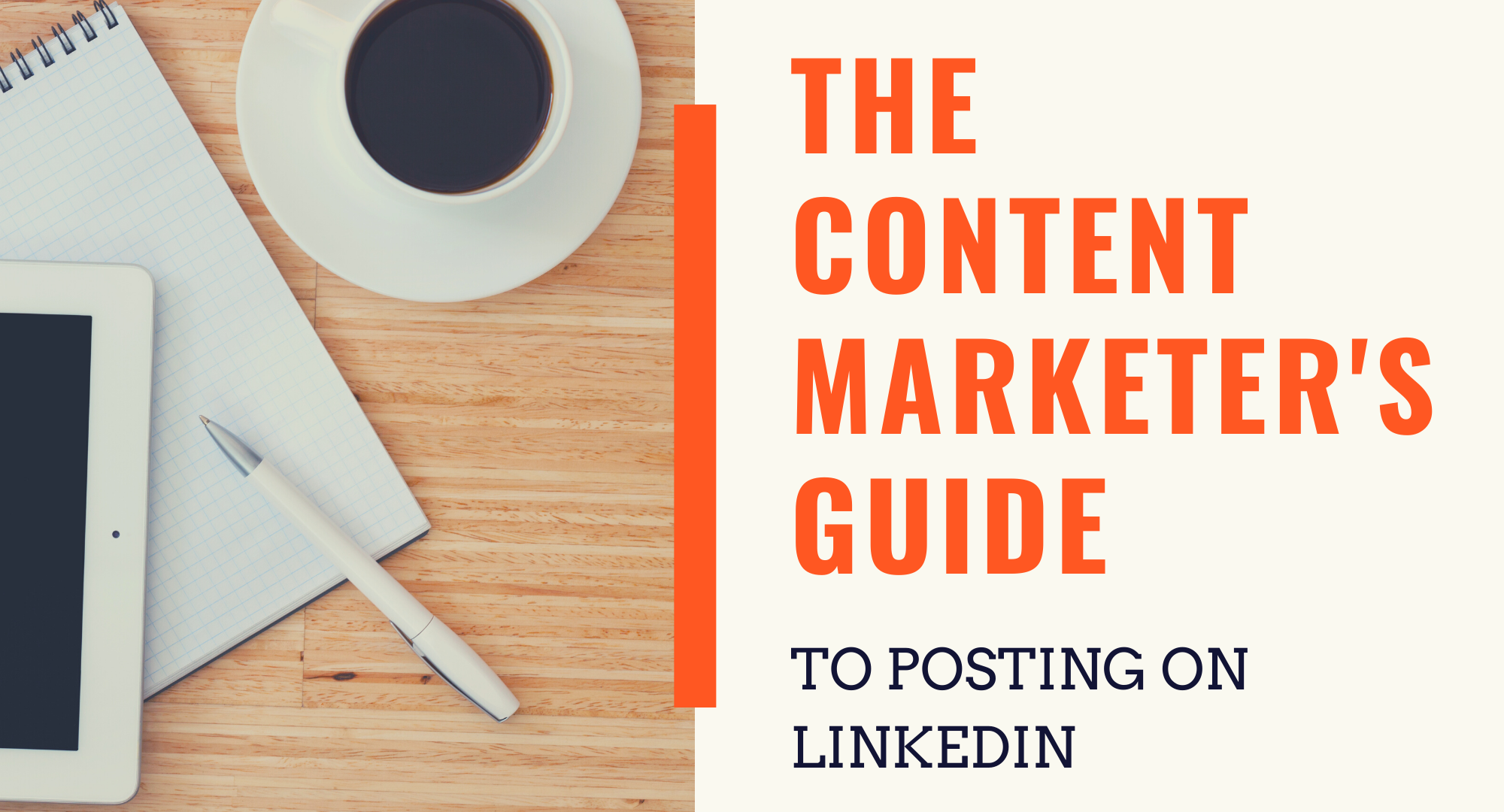 Experts estimate that LinkedIn will have about 66 million users in the United States by 2022. Around the world, the platform already has 260 million monthly active users. These numbers sound tiny compared to Facebook's 2.7 billion active users, but you can't deny the potential benefits of reaching an audience of 260 million people. Posting to LinkedIn becomes even more important when you consider that the platform attracts professionals, entrepreneurs, and business owners. You might reach a smaller audience, but that audience has influence and money to spend.
How Posting on LinkedIn Benefits Your Content Marketing Strategy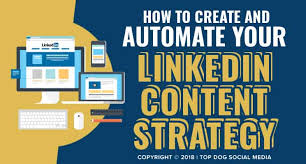 The Sophisticated Marketer's Guide to LinkedIn for 2020 offers a wealth of statistics showing how companies and individuals can benefit from posting on LinkedIn. According to the report:
97% of B2B marketers rely on LinkedIn for part of their content marketing campaigns while only 87% of Twitter users and 86% of Facebook users take the same approach. The statistic suggests that B2B marketing has a more significant effect on LinkedIn, possibly because the platform focuses on connecting professionals. If B2B marketing on LinkedIn didn't work, marketers would focus their efforts elsewhere.

Leads generated through LinkedIn can lower closing times and result in a 7:1 return for some companies.

About half of LinkedIn users open message ads sent to them, so you can expand your outreach and boost conversions quickly without spending a lot of money.

Having employees share content doubles engagement compared to just the company sharing it.
LinkedIn gives content marketers access to a dashboard that lets them view real-time metrics. The dashboard makes it possible to:
Identify which pieces of content engage your target audience best

See the ROI of advertising on LinkedIn

Target audiences by demographics like location, industry, company size, job function, and seniority
Whether you use promoted content or organic content, LinkedIn makes it easy for you to track performance and calibrate your strategy for greater success.
LinkedIn Status Updates vs LinkedIn Articles

You have at least two options when posting on LinkedIn. You can use the platform like any social media service by publishing short updates. You can also take advantage of LinkedIn's Publish Platform to share longer posts.
About LinkedIn Status Updates
If you want to share a quick message with your LinkedIn connections, it probably makes sense for you to post a status update. Your update can include:
Links to other content, such as blog posts, magazine articles, YouTube videos, and images.

A brief description of what followers will see when they click what you share.

A CTA that encourages followers to follow through by clicking your link or viewing your image.
It doesn't take a lot of effort to post a LinkedIn status update, although you can make your posts more effective by hiring a social media writer who knows how to create short messages that persuade readers.
To get the most out of your status updates, you should engage with people who respond. Something as simple as clicking "like" on a response will show your followers that you pay attention to them and appreciate their feedback.
About LinkedIn Articles
LinkedIn articles give you more opportunities to showcase your expertise, develop your reputation as an industry authority, and convince more people to follow your profile. Publishing LinkedIn articles, however, takes a lot more planning, research, and time.
Many business owners and managers know they don't have time to write high-quality content for their LinkedIn Business accounts. They want to connect with more clients and leaders in their industries, but they're too busy making sure their businesses grow.
You can avoid this problem by hiring Scripted writers with experience in your industry. Scripted's network includes writers with expertise in a broad range of topics, including:
As Scripted adds more carefully vetted writers to its network, the range of topics broadens. Search Scripted to find writers who can create content for your LinkedIn articles. No matter what type of work you do, someone will know how to communicate your expertise.
Best Practices for Posting on LinkedIn's Publishing Platform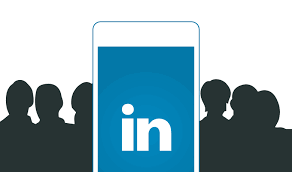 Following best practices will help you reach goals when posting on LinkedIn. Improving your chances of success, however, starts the moment that you create your account. Once you publish content, you can optimize your work with a few basic tips.
Creating an Effective LinkedIn Profile
Great content can help you build a following on LinkedIn. You need a professional profile, though, before your content will get the results you expect. Without a catchy, attractive profile, many potential followers will dismiss you.
A terrific LinkedIn profile for a business should include:
A headline that tells visitors who you are and what you do.

Try to make the headline as punchy as possible. If your brand uses an irreverent voice, display that voice here to let newcomers know your personality upfront.

A profile summary that highlights your business's objectives.

Keep the text short and sweet. Think of it as an elevator pitch that you would use to convert a prospective client.

Content that shows visitors your expertise and interests.

The content can include everything from long-form articles to video presentations. If it adds to your profile's attractiveness, put it in your profile.
Not sure what an awesome LinkedIn profile looks like? Check out these examples for inspiration.
Make and Follow a Publishing Schedule
Ideally, you should post at least one post per business day. At first, you may not have the availability to follow such a demanding publishing schedule. That's fine as long as you plan to work your way toward 20 posts per month.
In the meantime, make a publishing schedule that commits you to at least one post per week. Pay attention to the content that people engage with most. Knowing what appeals to your audience will help you choose topics and content formats for future articles.
Once you see how publishing on LinkedIn improves your business's authority and outreach, you will understand the importance of posting more often. Writing a post per day can take a lot of time out of your schedule, so hire a freelance writer on Scripted with experience in your industry. You'll get the benefits of publishing daily without having to ignore your other responsibilities.
Add Visuals to Make Your Articles Stand Out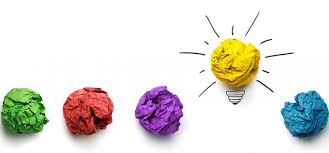 With so many businesses and individuals posting on LinkedIn, your content can get lost in the chaos. Add visuals to help your articles stand out. You can find high-quality, free images on websites like:
Of course, you can also use photographs and images from your own library. For example, you can add infographics that your company uses to explain its products and services. Other options include:
Photos of employees

Pictures of your products

Stills from company videos
LinkedIn will let you include videos in your articles. If that's something you have, don't hesitate to use video. It will set your content apart from other articles.
Use Keywords and Hashtags to Attract New Followers
Like most social media platforms, LinkedIn uses hashtags to help members find content that interests them.
The hashtags that you choose will often depend on your industry and your content's subject matter. Don't feel like you always have to publish content about your business, though. Posting on LinkedIn about current events and other trends can attract more people to your articles.
Plenty of free subscription tools like these below can help you choose trending hashtags and keywords for your content.
RiteTag
RiteTag makes it easy for you to choose hashtags for your articles. The tool reviews your text and recommends appropriate hashtags based on your content and trending topics. RiteTag can even recommend hashtags for images.
Trendsmap
Trendsmap tells you what hashtags are trending by location. The tool gathers hashtag data from Twitter, but you can use it to identify trending topics for LinkedIn, too.
When you visit Trendsmap, navigate to the part of the world you want to address. You can click on a word in the region to see how people are using it on Twitter. For a more in-depth look, you can become a member for just $25 per month (or save money with a $250 annual subscription).
Connect With Leaders in Your Industry

Social media relies on connecting with other people. The more connections you make, the faster your community can grow. Until you become a noted authority in your industry, you need to make an effort by following influential LinkedIn profiles.
The most influential profiles on LinkedIn belong to:
Melinda Gates, Co-chair of the Bill and Melinda Gates Foundation

Daymond John, Founder and CEO of FUBU

Brene Brown, Research professor

Mark Cuban, Entrepreneur

Shaun Robinson, Emmy-winning journalist, author, producer, and activist
You should also look for influential profiles within your region and industry.
It makes sense to link up with smaller businesses and thought leaders, too. Bill Gates probably won't respond to your posts. A fellow marketing professional in your city might, though. Those responses will eventually help your postings on LinkedIn reach a wider, more diverse audience.
Follow the Guidelines for LinkedIn's Publishing Platform
LinkedIn knows it operates a useful platform for professionals to show off their expertise and make connections that can lead to new opportunities. Make sure you follow LinkedIn's Publishing Platform Guidelines so you can continue posting without any trouble.
Some of the most important guidelines include:
Maintaining a professional tone

Never publishing any misleading, illegal, threatening, obscene, or hateful content

Recognizing that LinkedIn can sell advertising space on pages where your content appears

Expecting your articles to get shared publicly

Keeping job postings off the publishing platform (you can post them as status updates or advertisements)
If you don't follow LinkedIn's guidelines, the platform reserves the right to suspend or terminate your profile. More often than not, you will only get penalized for posting banned content. LinkedIn will ban your account for posting outlandish, fraudulent posts.
Set Goals and Adjust Your Strategy as Needed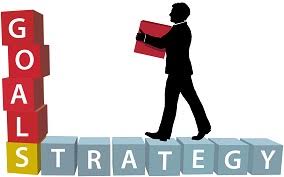 Posting on LinkedIn might help your business reach its goals. You can't know for sure until you set measurable goals.
When starting out on LinkedIn, try setting achievable goals that you think you can reach. Outlandish expectations can cause disappointment. It's hard to stay motivated when you see your posts falling below your expectations.
If you reach your goals in the first month, then you can get more ambitious. Regardless, you need to track your KPIs so you can adjust your strategy as needed. Top KPIs to track include:
Article engagement (clicks, shares, comments, follows, etc.)

Traffic coming from LinkedIn to your website

Conversions from LinkedIn visitors
Tracking a campaign can take a lot of effort. Scripted Cruise Control can manage your accounts and analytics to ensure you reach your goals. That way, you can focus on making your business as successful as possible.
How Scripted Can Improve Your LinkedIn Content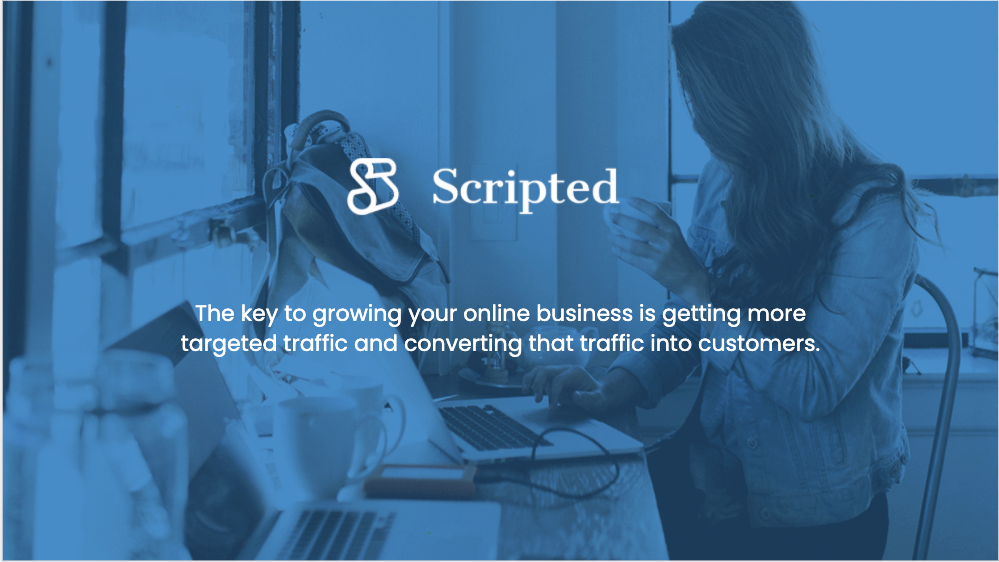 Scripted gives you access to thousands of experienced, highly vetted writers who know how to create effective content for LinkedIn and other social media platforms. Hire social media writers on Scripted to improve your brand's authority, increase outreach, direct more traffic to your website, and convert more visitors.
Posting on LinkedIn doesn't automatically mean that you will reach potential customers, clients, and partners. Get help from professionals who know how to optimize content that gets people interested in your company. You're in good company.
---
Published by
Scripted Writers
on Thursday, December 3, 2020
in
Content Marketing
,
Content Strategy
,
Guides
,
Social Media
,
Content Marketing
,
Content Strategy
,
Guides
,
Linked In
,
Social Media
.