Hire Press Release Writers For Your Business
Hiring a professional press release writer can help increase open and click rates, grow your e-mail list, and increase trust in your business. The right subject line or call-to-action can turn a lead into a sale. Start your free 30 day trial today and find your next press release writer.
Get Started
Join Scripted
Describe Your Content Writing Needs
Find Your Freelance Writer
Receive First Draft
Scripted's SmartMatch technology makes it easier than ever to get started immediately with an experienced freelance writer in your industry.
We categorize our freelance writers by industry expertise, skillset, and level of experience. This allows our SmartMatch system to place your business with the perfect freelancers for any of your various content creation needs.
No more posting to job boards, sifting through countless resumes, writing samples, and bids to find a reliable, full-time writer who can handle your website copy, blog posts, newsletters, and sales material. Instead, Scripted SmartMatch does the vetting of copywriters for you and allows you to order content immediately from the best writer, all within your pricing budget.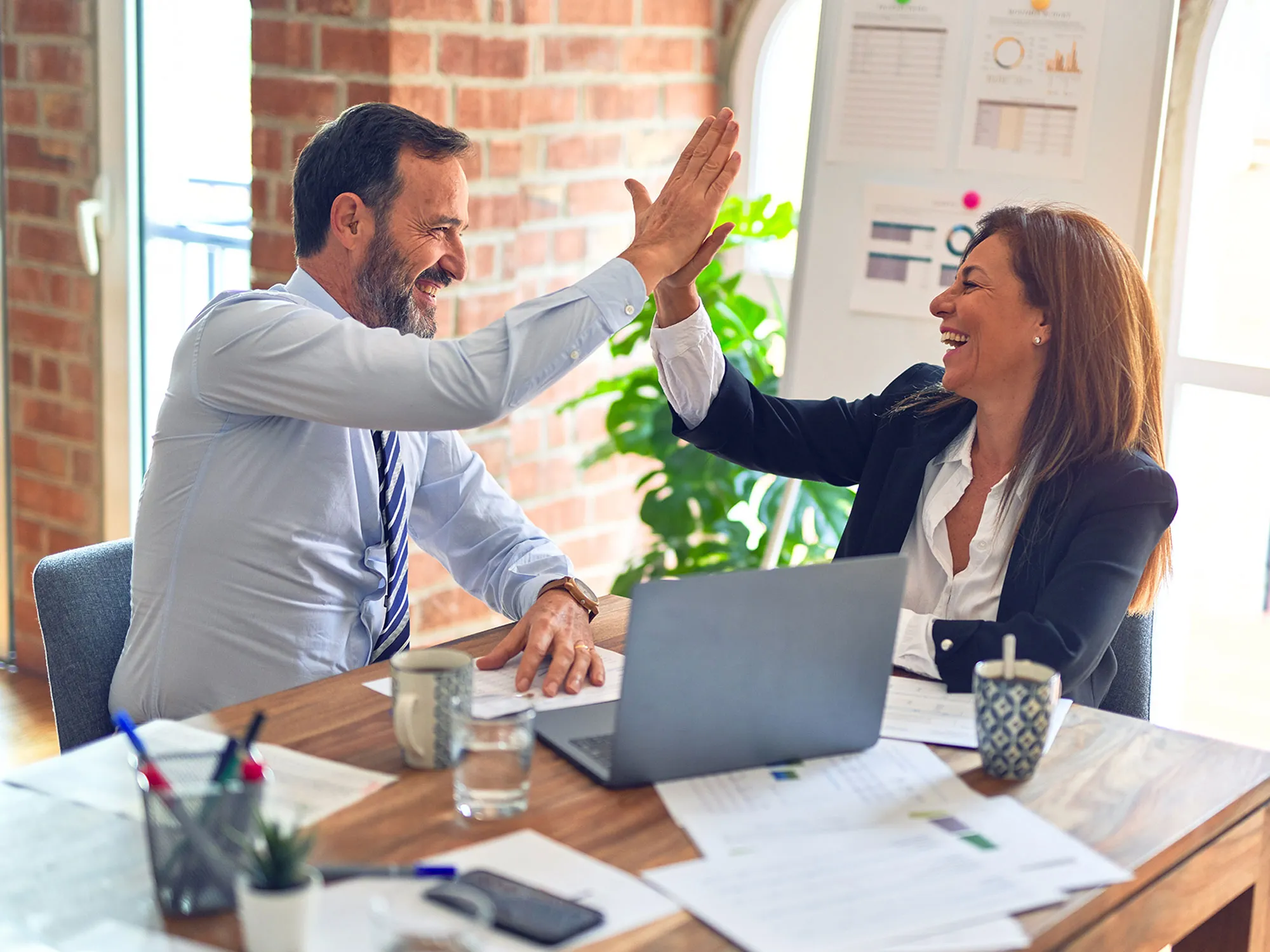 100% Satisfaction Guarantee
If you don't love it, you don't pay for it. Period.
Frequently Asked Questions About Hiring Press Release Writers
Bringing on a press release writer is one of the best things you can do for your website. A professional press release writer delivers the content-rich text you need to attract the attention of search engines - and saves you valuable time to focus on other elements of your business.
A full-time press release writer can end up taking up a big part of your budget - in fact, employing a professional writer for your organization could add upwards of $50K or more. Another option? The on-demand services of a freelance press release writer, one you only pay to use when you need it.
Hiring a press release writer gets done one of two ways. The first? The same process you would do for any other position. There's the development of the job description, the posting, the search, the interviews, and then the final offer. That can take a while. The other way involves going the freelance writer route; in that case, you'll be able to pick out the press release writer you're looking for and employ them on your time and your schedule.
Finding a press release writer through the traditional hiring process can be tricky. It's often a challenge to find that perfect match for the specific needs of your organization. However - if you go through a service with a collection of the best press release writers on the web, you'll be able to pick out the perfect person for your company rather quickly.
When you're seeking out a press release writer, you should be looking for a few very specific details:
A press release writer that has a good handle on what your organization or industry is about
Someone that has the adaptability and flexibility to work with SEO keywords or needed language
An open communicator that knows how to talk to and handle various requests from the client
Above all, you need to find a press release writer that you know has the writing chops - and the personality - to match your unique needs.
Scripted Writers Are the Best on the Web
The first reason why you should turn to Scripted? Quality. At Scripted, writers need to pass rigorous testing before they start; in fact, Scripted only accepts 2% of applicants. Before they start, Scripted writers must pass elite-level skill inspections on word choice, grammar, and creative thinking.
That's not all we look for in writers. At Scripted, when we bring a writer on board, we expect them to do more than just write well. Our writers need the full package. They must pitch creative ideas to clients, show that they can meet tight deadlines, and use feedback to improve content.
Don't settle for mediocre writing. Get the best writers on the web with Scripted.
Finding Scripted Writers is a Simple Process
Finding the right press release writers for your projects doesn't have to be an arduous process. When you become a Scripted member, you get access to all of our vetted, top-quality writers. Our platform makes it easy to get the right press release writer for your next project.
With Scripted, you have several options for finding the right writers. You can:
Browse writers by expertise and writing samples.
Assign work directly to writers that impress you.
Invite writers to pitch other ideas for your business.
Accept pitches from any of our other writers.
With Scripted, you're in control of who works on your jobs. Many Scripted members develop long-term, extremely-productive working relationships with a handful of trusted press release writers. Other members choose a new writer for each press release project. Our platform gives you the flexibility to select the professional writers that match your needs.
We've done the hard part: finding some of the world's best freelance writers. Now, you can use their skills to find greater success in your campaigns.
Scripted's Press Release Writers Come From a Diverse Pool
Looking for a writer with a diverse skill set? We understand the need - and we've got the writers. At Scripted, we boast a wide range of professionals with experience working as:
Brand journalists
SEO experts
Lead generation writers
Subject matter specialists
Social media influencers
Advertising copywriters
Technical writers
Press release writers (of course)
No matter what type of writer you need - from press release writers to brand journalists - we know someone who perfectly fits your project.
Ready to browse press release writers for hire? Get started with your 30-day free trial!
Find the perfect press release writers for your website today!
Get Started
Clients Develop Great Relationships With Scripted Press Release Writers
Scripted loves its press release writers just as much as it loves its members. We're able to keep some of the industry's best writers happy by giving them tools that help them choose projects and clients that interest them.
Becoming a great Scripted member makes it more likely that you'll attract proposals from our best writers. How can you do that? You can become a great Scripted member by:
Leaving positive reviews for press release writers that impress you.
Finalizing projects quickly instead of waiting for the platform to finalize automatically.
Tipping writers that go above and beyond expectations.
Providing useful information that helps writers pitch their best ideas.
Building relationships with writers instead of hiring one at a time.
Scripted has already built a thriving community of writers and clients. We'd love for you to join us!
These Great Companies Love Scripted Press Release Writers
Scripted has been a tremendous partner and value add for our business in helping us craft insider descriptions of cities and neighborhoods.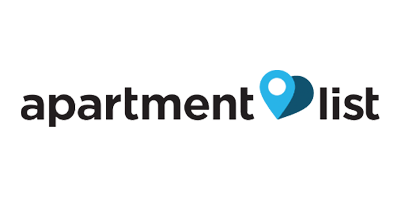 Scripted has been a wonderful resource for original content across many topics. They are effective at pitching new ideas or taking raw thoughts and building them into well crafted masterpieces of content.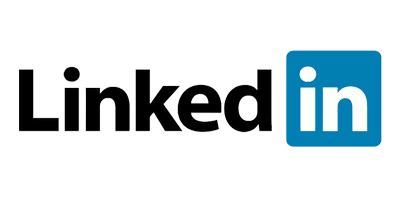 We would've had to hire about five full-time writers to get the amount of content that we're currently getting from our partnership with Scripted," said Kelly. "It just makes total sense.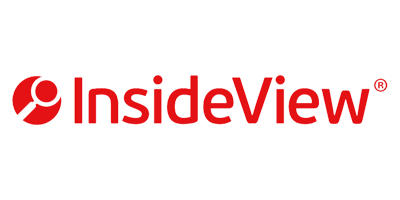 We've been working with Scripted on about four blogs per month for the past 12 months. As the writers and Scripted have become familiar with the brand and the way we work, they have been a great partner and delivered fantastic content which we publish monthly on our platforms.

One of the most beneficial parts of the platform is how the content reviewing system works. We love the ways in which writers of different levels can be selected and the excellent customer support Scripted offers. We hope to continue this relationship well into the year.

The adidas blog has seen growth month over month. We get some great comments on social as well.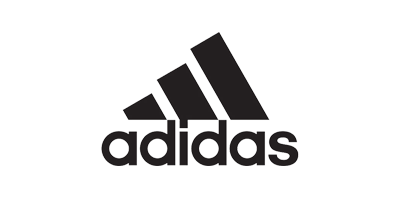 The biggest benefits of moving to Scripted have been improvements in the quality of writing, access to subject matter experts, and the ability to quickly complete large volumes of writing simultaneously.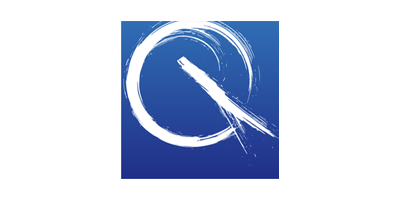 As an agency, we manage our own blog plus several client blogs. That means we always have a lot of posts in the works. Scripted helps us to make sure we deliver quality writing on time.
‍
We've been using Scripted for about eight months. The implementation of the agency dashboard lets us organize and manage projects by client, which is a huge help when you're dealing with a large volume of posts for a wide variety of clients. We can also restrict access to just the people who need access to each project. This helps keep inboxes less cluttered and more focused on what's important. The agency dashboard also allows us to favorite writers whose voice matches a particular client's brand, a big help when identifying the right writer for the job.
‍
In the past, we produced content either in-house or with freelance writers. Scripted has been much more reliable, and the writing quality on Scripted has been consistently strong.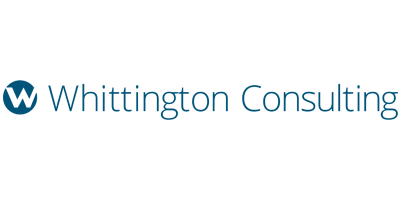 Using Scripted allows us to increase the frequency of our posts, and it's also a great forcing mechanism to plan in advance and pull together the topics and assignments for the upcoming month as well. It's a good forcing function as well just to make sure we're looking in advance at upcoming holidays or upcoming change.
‍
I think the quality is excellent. I was incredibly impressed. I thought that the writers found the fun voice, and I think there was a consistency across all the blog posts.


I was particularly overwhelmed with a lot of work here at Eventbrite, so I didn't have a ton of time. It took very little effort on my end to work with Scripted and their account management service. My account manager Tasia Potasinski made it really easy and straightforward for me -- using Scripted definitely saved me time and energy.
‍
After receiving the final drafts, I didn't have to do much editing. It took me no more than 10 or 15 minutes of reading through the white papers to just make sure everything was accurate. I think the quality of the content was strong and I felt like each writer did a fair amount of additional research. They really took the time to understand the topic and the context within the topic.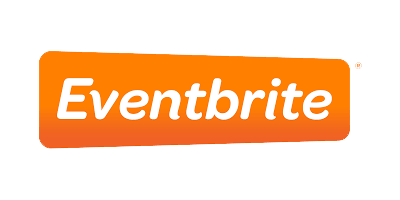 Prior to using Scripted we relied heavily on in-house marketing teams to create content. We're into our second year working with Scripted, and over those two years we've increased our content capabilities greatly - easily doubled the content and ideas in the last year.
‍
We use Scripted as an extension of our team and use the various services Scripted provides to supplement our research. Just getting a different perspective on an issue can help jumpstart an idea.The biggest benefit of Scripted is having access to a whole group of writers who offer a different perspective that makes our topics and ideas much greater in writing.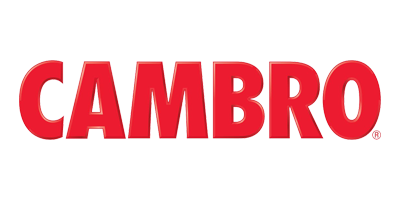 What Scripted Press Release Writers Can Do For You
Increase Organizational Agility
There are many benefits to hiring a freelance writer for your business, not least of which is increased agility. As a Scripted member, you're able to choose from a large pool of highly vetted writers with experience in your industry to create content quickly on a wide variety of topics and in multiple formats. If a new topic emerges in your industry, you can hire a freelance writer and create content around relevant terms.
Create Quality Content at Scale
Quality content creation at scale is a challenge for every organization. If your company is growing fast, moving into new sectors, or developing new services, you will need content to support those changes on your website, blog, social media, press releases - hiring freelance content writers allows you to scale up quickly and ensure you have all the content you need to grow. Scripted's experienced writers make it possible to increase your content writing output without taxing internal resources.
Increase Visibility & Market Share
Creating superior content is a long-term investment to increase your visibility in search, improve conversion rates on your website, and take market share from your competitors. As a Scripted member with access to our freelance writers, you have a significant edge in creating great content that will help you connect with a larger audience and grow your business whether you're running a new startup, a small business, or an agency.
Hire a press release writer and start saving money on in-house staffing and PPC.
Get Started
Scripted's Press Release Writers Help You Rank on Google
One of the easiest ways to improve your Google ranking? Publishing great content - including press releases.
Google loves websites that:
Publish informative blog posts (including press releases) frequently.
Link to authoritative sites.
Get shared often on social media (perfect with press releases).
Scripted writers have helped countless companies rank on search engines like Google with top-rated content. They write:
100% original blog posts.
Social media posts and press releases that promote your content.
Website and landing page copy with keywords that attract search engine crawlers.
Newsletters that keep your audience engaged.
Need extra help with Google rankings? Use our Cruise Control data-driven marketing solutions, with perks like:
A content strategy developed by our team of experts.
An SEO audit that optimizes your existing content.
Keyword research that helps you attract search engine crawlers.
Publishing content on your site as well as social media, forums, and leading industry sites.
Content from writers with years of SEO experience
Top Google ranking can give your business the edge you need to top competitors. We cannot overemphasize the importance of using strong content to achieve a higher ranking.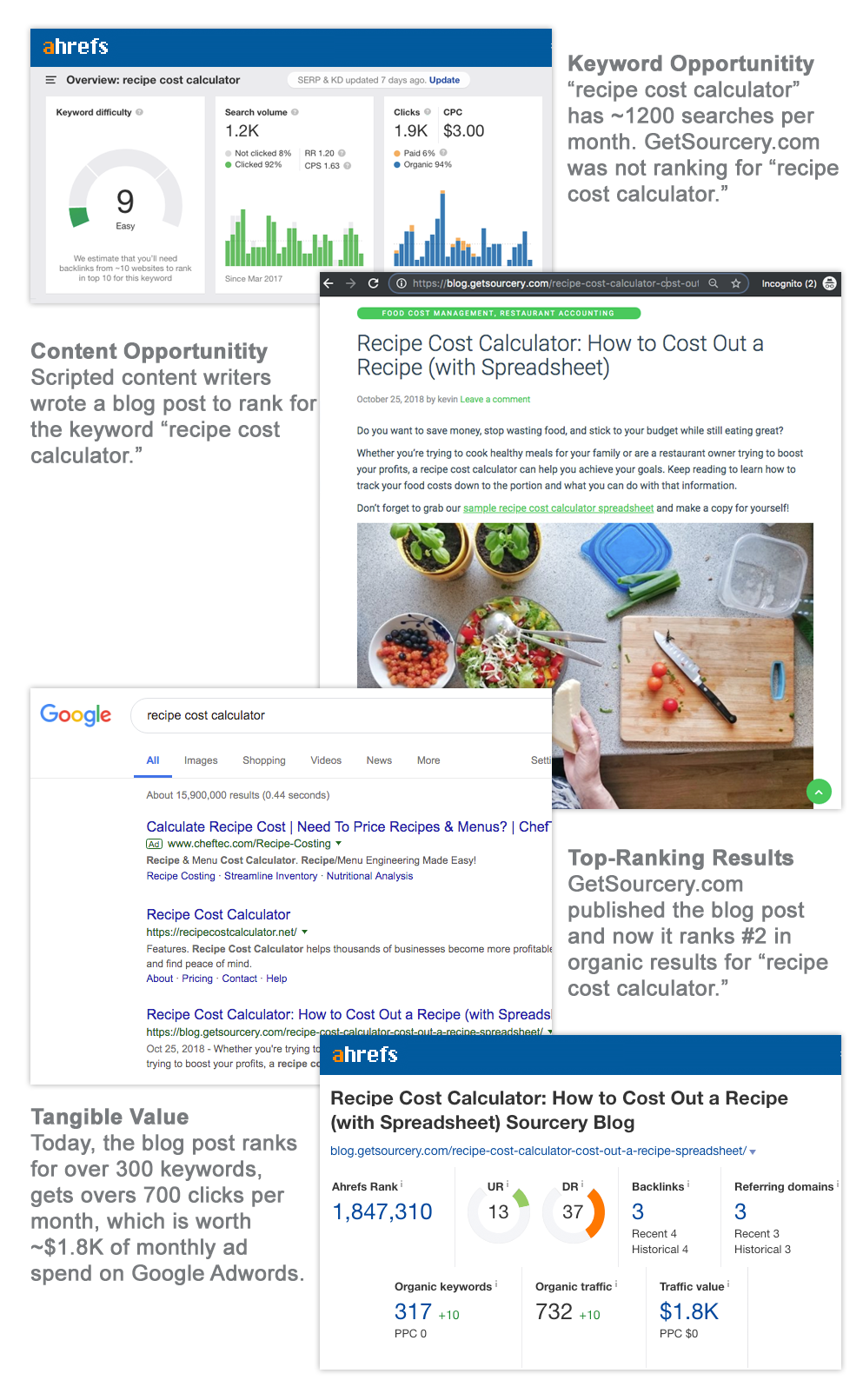 Don't Settle for Lackluster Press Release Writers
Let's tackle that "mediocre writing" aspect for a second. There's nothing that can throw a wrench in your best-laid plans quicker than writers that aren't up to par. That won't happen with Scripted. Scripted does all the heavy lifting for you by assembling some of the best press release writers on the web.
Stop wasting time with writers that don't exceed your expectations! When you become a Scripted member, you choose from thousands of writers that have already gone through our strenuous proficiency tests. We know we have the press release writers you need to improve your SEO and build an audience.
Now, it's your turn to discover what you've been missing. Start a trial membership with Scripted, so you never have to waste time and money again. We get results because we believe in surpassing goals!
Get Started
Try Scripted
Free

for a Month

Your first month is on us.