Why is Content Marketing Important?

Content marketing is now the go-to strategy for building brand awareness, but great content does more than let potential customers know who you are. Relevant content leads to increased traffic to your website, while maximizing conversions in the process. That's likely why 92 percent of companies see their content as a business asset.
Most brands know that content marketing is important, so they integrate it into their overall digital marketing strategy. Of course, developing great content is easier when you partner with a team of expert writers who can elevate your company's voice and reputation. Here's why that investment in content marketing is so valuable to your business, and where you can find the right team to help you succeed.
Great Content Builds Trust
Content creation and SEO are both long-term investments, but they can provide tremendous value with the right approach. Part of what you build with a piece of content -- whether it's a blog post, thought leadership article, white paper, or how-to video -- is trust with your target audience. That means your readers pay closer attention the next time they encounter your brand and are ultimately more likely to buy your products or services. Think of it this way: Without content marketing, it's tough to tell your potential customers about who you are and why you're their best option.
Content Marketing Can Elevate Brand Authority
Trustworthy content attracts a loyal audience. It also convinces search engines like Google that your site is worth indexing and also worth placing at the top of results pages. Google uses real people to determine which websites offer value, and those individuals in part determine the order of search engine results. The more relevant and authoritative your content, the wider your reach with potential customers.
The Right Strategy Will Get You More Leads
Every piece of content usually has a call to action. That CTA gives your audience a way to get in touch if they like what they read or hear. Content is one of the most effective ways to bring new clients into your business. In fact, this may be the one result of content marketing that matters the most. Two-thirds of companies, 67 percent, use the volume of lead generation as one indicator of successful content.
Exceptional Writing Improves SEO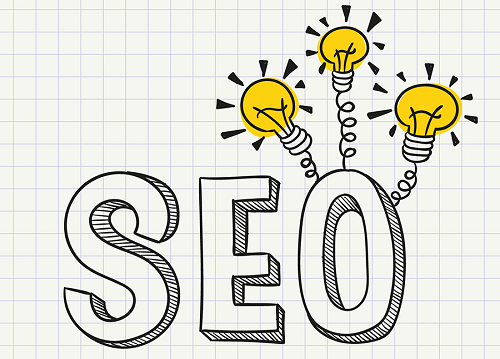 Content done right improves your standing with search engines. This involves a few key strategies for building the right content, like link-building; researching and incorporating long-tail keywords; building topic pages and clusters; and blogging regularly. Strong SEO means more visibility and, therefore, more interested potential customers checking out your site. If posting regular content sounds daunting, consider working with a writer for hire through a service like Scripted.
Thoughtful Content Increases Customer Retention
A corollary to building customer trust is ensuring customer retention. Great content helps to reestablish that positive relationship between your brand and your follower. This helps keeps customers on your side, whether or not they have already purchased a product or service. Once you have this positive history, it is easier to convince a customer that they should buy (or buy again).
It's a Factor in Boosting Conversions
Few brand experts explicitly think of content marketing as a sales pitch. Content typically involves relevant subject matter and products and services the brand offers, but there is rarely an aggressive push to get the reader to buy. Nonetheless, content marketing is important because of its effectiveness at increasing conversions. Those subtle calls to action, once the brand has demonstrated authority and built trust, are a direct sell that the audience is ikely to respond to. In fact, content marketing has six times the conversion rate of older marketing methods.
Your Brand Will Be More Relevant on Social Media
Social media channels are an effective sales funnel, so long as brands can translate those "likes" and "follows" into clicks and conversions. This is a tougher challenge than many businesses realize. The difference is in a brand's content. Quality content -- whether it is videos that spotlight your brand's story, or how-to guides that describe how your product or service is different -- helps ensure you get conversions from social media platforms. The key is posting quality pieces and inviting your followers to learn more or otherwise take action.
The Right Approach Saves Time and Money
Content often has the benefit of answering a potential client's questions before they ever fill out a contact form. This has two important effects: First, since the question is already answered, your team doesn't have to spend time answering it when the person gets in touch. Second, it ensures that only the most qualified visitors contact your brand. Often the information in content addresses the main deal breakers for customers, and that saves your agents time chasing leads that are doomed to fail. It also saves you money, as you can focus your human resources on the tasks that produce the highest return on investment.
Content Marketing Goes Hand-in-Hand With Your Goals
There's a good reason companies see content as an asset. To put it simply, it is easy to integrate into other types of marketing. Email marketing, such as weekly newsletters, relies on having something of value to say. What better value than posts already on your website? Your content marketing is an important resource for informing consumers about your products and services, and it's also is a repository of information your followers want to know, however they choose to stay in touch with you.
How to Develop Your Content Marketing Strategy
The best way to discover the positive effects of content marketing is to get started with your own content marketing strategy. Recognizing these benefits provides a lot of motivation to learn more about how your brand identity can get an extra charge through revitalized content. Regardless of the size of your business, and the talent of your team, it takes a group of dedicated writers to get the job done.

Fortunately, you don't have to put stress on your employees. Partnering with a service like Scripted will allow you to get writers for hire today. Whether you're writing a blog post, long-form content, email blasts, or any other type of B2B or B2C content, Scripted's highly vetted and committed freelancers stand ready to work with you to achieve your brand goals.