Tips for Writing a Great Blog Post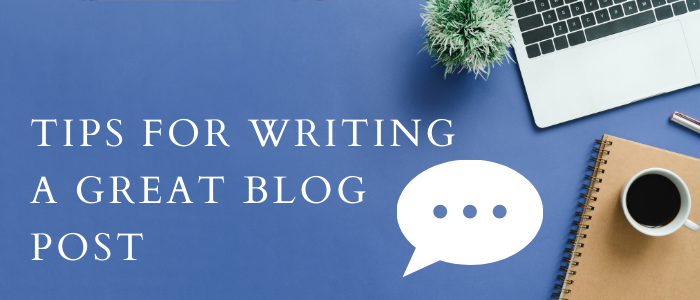 Having a blog is an essential part of any modern website. It's how businesses, influencers, or other professionals keep their followers, customers, or audience up to date with the latest developments. Plus, it's a great way to present yourself as a thought leader within your industry. Beyond this, blogs are an excellent way for writers to improve the search engine optimization (SEO) of a website and help drive more web traffic to the desired endpoints. But how do you write a blog post that's engaging, informative, and SEO-friendly?
Here are our top writer tips for creating blog posts that stand out from the competition.
1. Create a Great Headline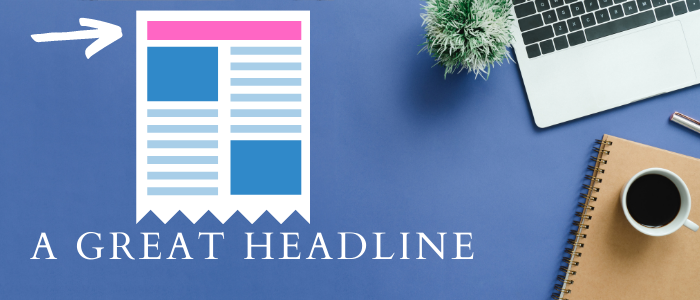 Your headline can be clever or a play on words, but the best headlines say what's in the blog in a few carefully curated words. A headline makes a promise that your blog content is going to keep. So if it's too focused on creating a clever pun without summing up what's in the content, that's when readers will start to click away after a paragraph or two. You want readers who are interested in your topic, so make your headline clear about what you're blogging about.
What are the best headlines for blog posts? According to writer tips on Medium, they're simple, sound, look great, and are short—usually 11 words or fewer. There are many headline formats, but you might want to try a few of these:
A simple statement of the content, e.g.,

Weekly Content Marketing Trends

A listicle headline, e.g.,

5 Benefits of Q&A Content on Your Website

— use numerical values where appropriate

Encouraging your reader to learn something new, e.g.,

How do I Write a White Paper?

Other variants of this include "How to…." "When Should I…" "How Does…" etc. Google loves answering questions, so if your blog can answer a specific question and answer it well, that's SEO gold.

Telling your reader about something you learned, e.g., "What happened when I…", "How I learned to…."
Making the reader feel better about themselves, e.g., "You're not a worrier, it's…", or "Why you shouldn't mind sleeping in."
2. Write What You Know
It's an adage, but it exists for a reason. You're far more likely to write an impassioned, energetic piece that draws the reader in if you write about something you love. That might be your business, or you're a professional writer; it might be the angle you choose when working for a client. It could be about how a particular industry relates to sustainability or green matters, or it could be that you're a financial whizz. As a result, it can write some engaging pieces on otherwise dry investment subjects.
Using your own experiences helps energize you while you work and prevents blogs from becoming dull. Many great blog writers can work on several exciting topics because they love learning new things and have a flair for research. If you're writing about something unfamiliar, research everything you can about it, and make sure you carefully source your facts.
3. Craft a Great Intro for your Blog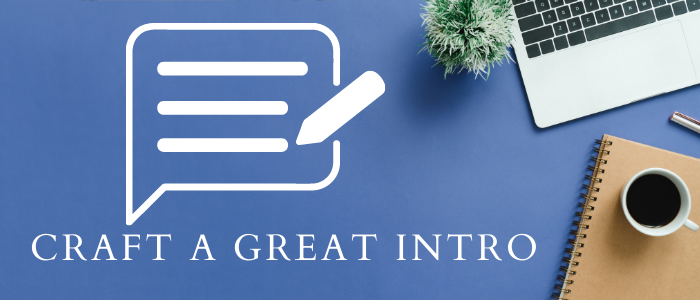 Most blogs should follow a similar structure: an intro followed by several subheadings and a conclusion. Of course, you might veer away from this if your blog is an excerpt from another piece of writing, a short story, or something similar. However, it's a great writer tip to break your work into smaller chunks as it encourages readers to stick with it until the end.
Your intro is setting the scene for the rest of the blog and shouldn't be taken lightly. Just like your headline, it's crucial to fit in a good amount of information here. Your intro shouldn't tease—mildly interested readers are likely to click away if they don't believe the blog will give them the information they need. Explain what the blog will offer, what questions it will answer, and what the topics will be. According to Hubspot, 55% of visitors will leave after 15 seconds, so grab their attention with an info-packed intro.
It's also a good idea to include some of your keywords in the intro. Go back and check out the intro to this blog that you're reading. Can you figure out what the keywords were? Hopefully, they don't stick out like a sore thumb because your writing should always feel organic and natural. But because this blog is about writer tips for writers who want to craft great blog posts, those are the three keywords. So having them right there in the intro does three things:
It tells the reader that they're in the right place and encourages them to keep reading

It clearly sets the tone about what the article is about

It functions as an SEO technique and helps boost how high blogs appear when searchers ask questions around those three keywords
Don't fall into the trap of "keyword stuffing." That's the practice of simply overloading your blog with your or your client's chosen keywords. Google views it as an attempt to manipulate search results, and it can lower your SEO score.
4. Create Useful & Emotional Content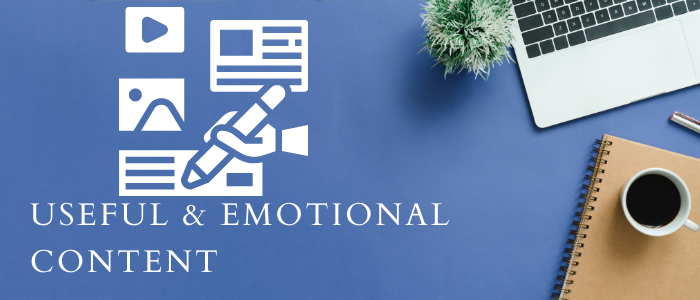 This means that your blog reader will get one of two things from this blog:
They will have a problem fixed, a question answered, or learn something new
They will have an emotional response and are likely to want to share this with others
The first response is likely if you're writing a "How to…" style blog, or a listicle of features or benefits, or some product or service review. Ideally, you want to split the content into several sections, each dealing with a relevant aspect of the topic, each useful to a reader in some way. How complex you make your advice entirely depends on the nature of your business or the client's business. A holistic therapist looking for new clients, for example, might write about the basics of meditation. This writing would need to be at the level of someone who had never tried meditating before to encourage new people to get in touch. However, a clinic wanting to attract potential new employees could write a more detailed blog using more technical terms and assuming a deeper level of knowledge. Writing with your target audience in mind is essential.
The second type of response comes from story-type blogs or blogs about achievements, awards, rewards, or even cool incentives. Anything that makes the reader feel happy, sad, excited, or amazed is great shareable content. Don't overdo hyperbolic language and avoid using multiple exclamation marks!!! It can make an otherwise interesting story seem child-like and lose some of its authority.
5. Use Grammar and SEO tools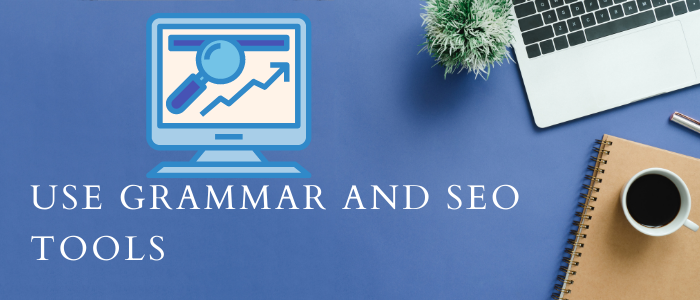 Once you've completed your blog and signed it off with a suitable conclusion, it's time to edit it. That's right, some of those beautiful words will have to go. Performing your manual edits is key to getting to grips with extraneous, unnecessary words and cutting down overly long sentences that seem to go on and on. You get the idea. Once you think it's perfect, one of the last of our writer tips is to let a machine take over for you. Use an app like Grammarly or Hemingway to give your piece a once-over and highlight any areas that may have slipped through your editing process. Even the most experienced writers use these tools—especially the most experienced writers.
Beyond grammar and sentence structure, it's helpful to know how SEO-friendly your blog is when it's published. But, again, the focus is on quality content rather than keyword placement. Still, a free SEO tool can help you understand your blog and possible ways to improve the content. For example, an online tool may advise you to add an image or ensure your header is formatted as an H1. It may also instruct you that you've used a keyword too many times or even that it doesn't appear at all within the text.
Finally, read plenty of blogs and look for other blogs and websites in the same industry as you or your clients that appear high up on page one of search engine results. Of course don't ever copy or plagiarize another blog. Still, you may get some formatting ideas and see what types of blogs and content your target audience is interested in. The more blog posts you read, the more you'll get a feel for what works and what doesn't, and you can start to develop your own style. If you need professional and experienced blog writers to bring new life to your website, get in touch with Scripted's team today and start working with writers from a range of industries and specialisms.