How Do I Perform Keyword Research?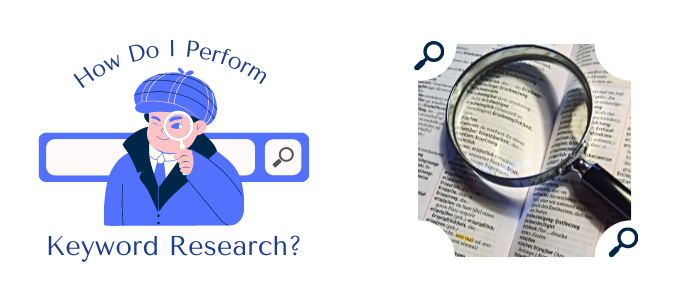 Keywords can lead to thousands of dollars worth of free traffic if your website is optimized for the right keywords. One of the major problems with keyword research is that it can be time-consuming and confusing, but if you want to get more organic search traffic, then it's a must-do task! Not only do you need to find the best keywords for your business, but you also have to check their competitiveness to keep your keywords on top. There are hundreds of different tools available online, each with its own strengths and weaknesses. 
In this article, we'll provide a step-by-step guide for performing keyword research. We'll also cover why keyword research is so important, how it benefits a business, and list helpful tools.
Why is keyword research important?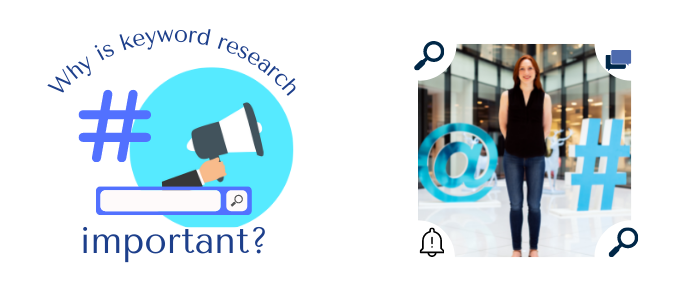 If you want to make money from your website, then you need to get organic search traffic. It's not an option. But if you want to get that all-important free traffic then it's vital to find the right keywords and try to position yourself highly in search engine results pages (SERPs).
Anyone can get organic search traffic—even if you have a brand new website or know little about SEO. You just need to make sure people search for the keywords you choose enough times each month and that the keywords are relevant to your business.
Keywords fall into three categories:
Low volume keywords (less than 100 monthly searches): These are the least popular search terms, but you can still rank well for them if they are highly relevant to what you do. 
Medium volume keywords (100-1000 monthly searches): These keywords get the most search traffic, and it's worth competing for them. 
High volume keywords (more than 1,000 monthly searches): These are extremely competitive terms but can still be good to use if you're a very specific service provider.
Choosing the right keywords isn't just important for search traffic; it also matters because of social media. If you use a popular keyword in your blog post or Facebook status, then people are more likely to share it and start talking about you. This will get you free publicity and help spread awareness about your business. 
How can keyword research benefit a business?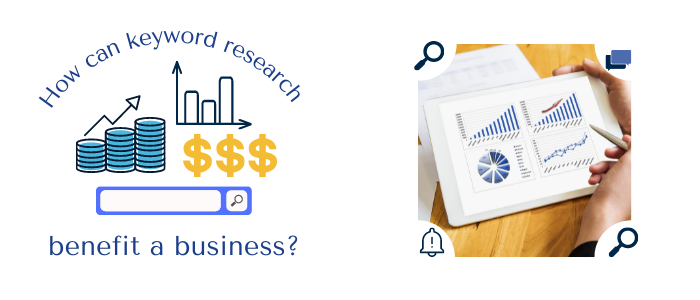 There are many ways that keyword research can benefit a business. Here are just a few:
Finding the best keywords to rank highly in search engine results pages

Getting more traffic to your website

Improving social media engagement and post sharing rates

Boosting online reputation within the search engines
Luckily for you, there are plenty of tools and tricks that can save time for researching keywords. Here's a quick overview of how you need to go about the process.
Step-by-Step Guide to Keyword Research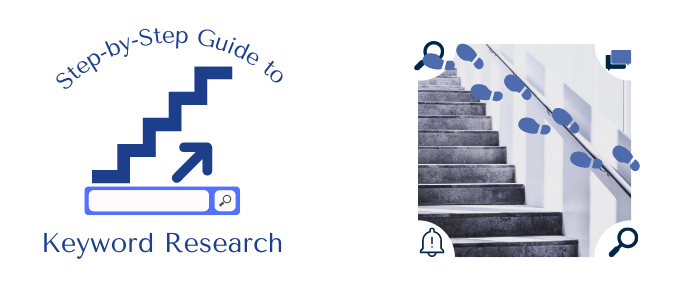 Step 1: Ask yourself what your ideal customer is looking for and the questions they want to be answered via a search engine.
Think of your customers and which keywords they're most likely to type in. For example, if you have a pet clothing company, the words "online dog store" and "dog Christmas sweater" are phrases that your ideal customer is likely to search for.
Step 2: Choose a keyword research tool to use for your search.
There are many tools out there, but some of the most popular are Semrush, SpyFu, and Ahrefs. Try them all and compare their features to find which tool works best for you.
Step 3: Enter the phrases and words that you found in step one into the keyword research tool and see which results pop up.
A good keyword research tool will give you information on how difficult it is to rank for those keywords, what the competition looks like in search engine results pages (SERPs), and how much traffic those keywords have received over time—and more.
Step 4: If the results are good, then add those keywords to your website.
If it's a little too difficult to rank for the keywords, then at least you now have a list of high-potential terms that you can target later on.
Step 5: Create an action plan for each keyword and make sure your team is aware of which ones they need to work on.
You might choose to focus your efforts on the top 10 ranking pages for each keyword phrase, or you could take on the whole SERP. Either way, make sure that all team members are aware of what content they need to create to satisfy those search engine terms.
Step 6: Start creating awesome content based on your action plan.
Aim to publish your content at least three times per week (or more), and include a call-to-action in the post so that people can easily contact you if they have any questions.
Step 7: Don't forget about social media.
Social media is a great way to boost your website's search engine rankings because it helps your content make its way around the web. To help with this, make sure that you share your blog posts on all the big social media sites (e.g. Facebook, Twitter, and LinkedIn). 
Add a few hashtags to each post too, so people can find it using related terms. The more shares and likes you get, the easier it will be for Google to find your page and rank it higher for the search results.
Step 8: Check with the keyword research tool regularly over a few months and see how things are going.
Study how your chosen keywords are performing, and see whether it's worth keeping them on your website or not.
If your business ranks higher in SERPs, then carry on doing what you're doing. If not, then drop the keyword and move on to an easier one that's likely to bring in more traffic for less effort.
Helpful Tools for Keyword Research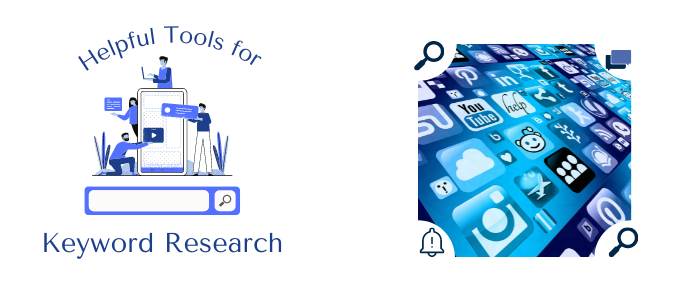 If you need help, here are a few tools for keyword research.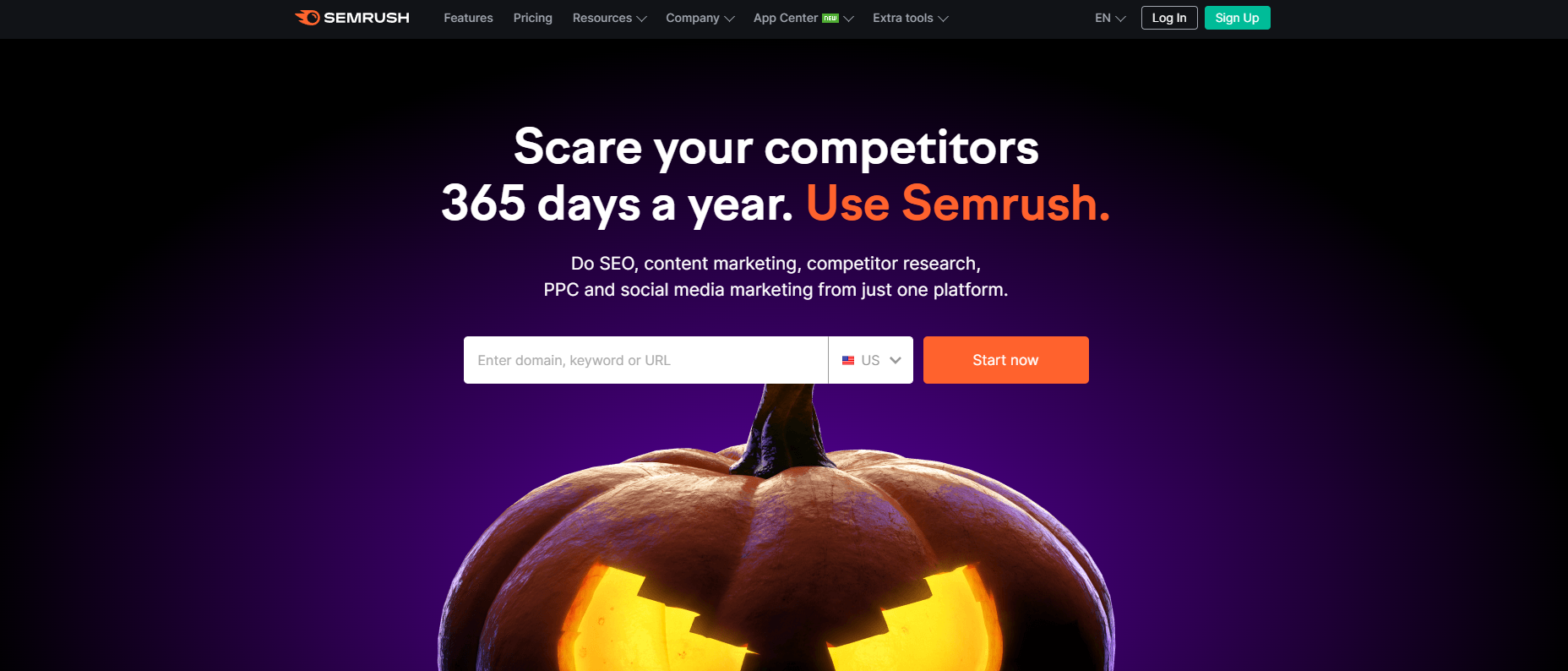 Semrush is one of the world's most powerful keyword research tools. It provides a suite of marketing insights and visibility-building tools for many industries, enabling its users to take complete control over their digital destiny. Their tools assist with: SEO, PPC, SMM, Keyword Research, Competitive Research, PR, Content Marketing, Marketing Insights, and Campaign Management.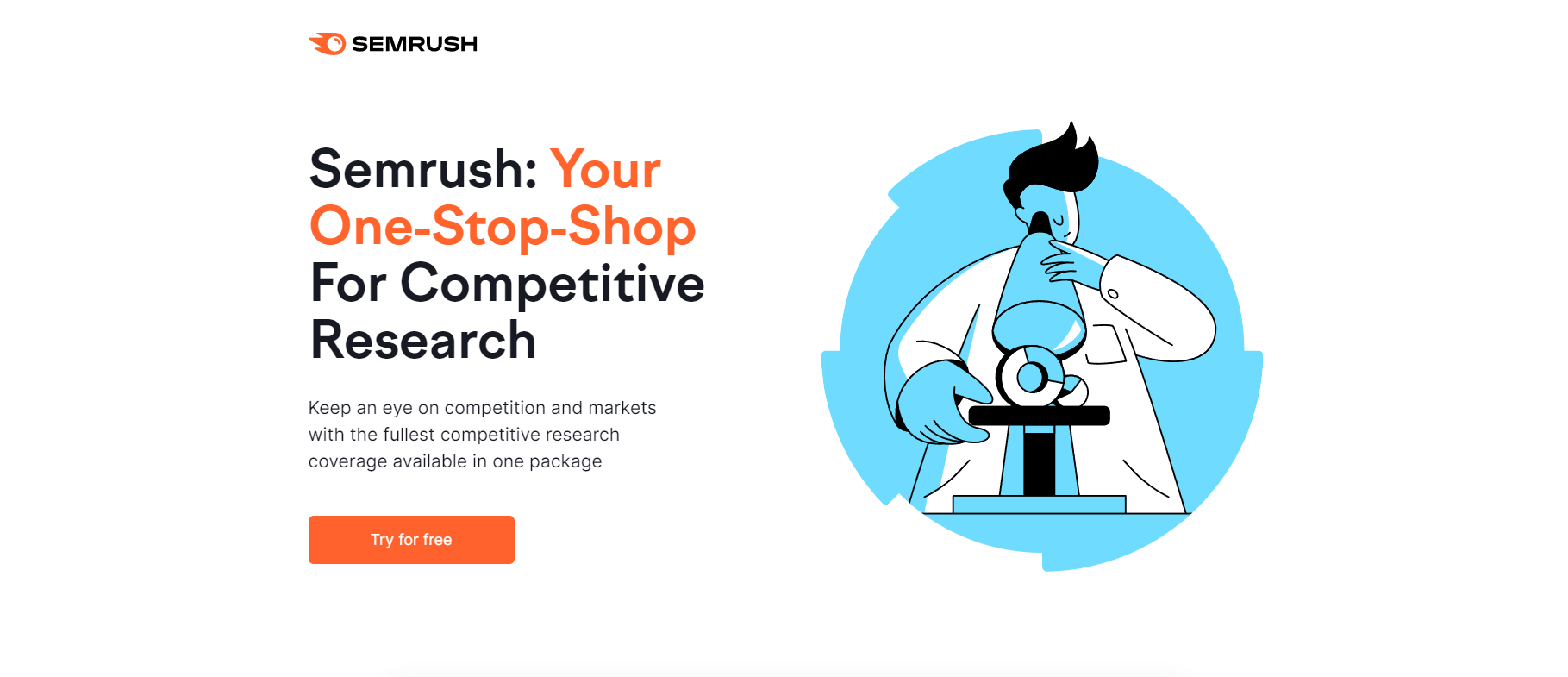 SpyFu reveals the private keywords your competitors are using to get ahead in search rankings.
Search any domain on Google and see every place they've shown up over the years, including sponsored listings, organic ranks, and ad variations.
Spyfu also helps you find online and traditional lead methods, like social media profiles and phone numbers, that you can't find anywhere else.

SimilarWeb is a useful tool that helps you gauge how much traffic a site gets and understand your strengths and weaknesses by looking at competitor data. This resource offers you a quick snapshot that is all about the top search keywords, social shares, referrers, etc. for each of the major platforms.
Ahrefs is a well-known SEO analysis tool set that provides backlink and keyword research.
Tools they offer include: 
Need help with your marketing?
Most small businesses struggle to write their own content that will lead to best practices for SEO.
If you're a business owner, your website is the face of your company to potential customers. But what if you can't write enough content to garner the attention your business deserves?
If this sounds like you, there is a solution: outsource to someone who understands SEO copywriting.
Scripted is a marketplace where professional writers connect with businesses who need help with content marketing like blog posts, white papers, newsletters, and more. Our team of expert writers will create original high-quality content for you on any topic—no more trying to do it yourself or hiring expensive agencies. We're affordable and we guarantee our work.