10 Best Website Content Writing Services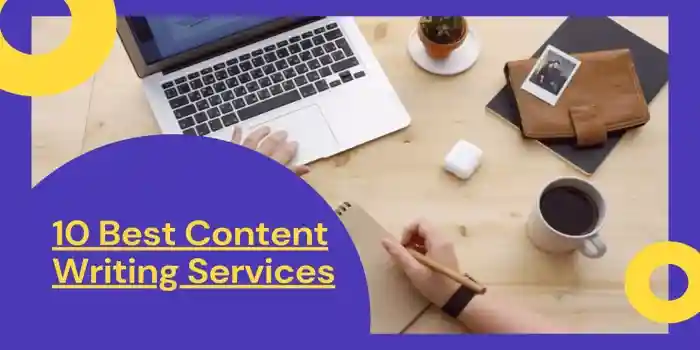 Today's companies need excellent online content to engage customers and build authority. In fact, business owners and marketers agree that the best tactics for boosting web content ranking in search engines include:
Creating more content and posting more frequently (55%)
Focusing on improving content quality (53%)
Prioritizing research-driven content (37%)
Improving technical SEO (36%)
Unfortunately, hiring full-time marketing professionals for your departments can cost a lot of money. Using website content writing services helps ensure you get the high-quality content you need without hiring full-time employees.
Types of Website Content Writing Services
Depending on your company's products/services, goals and objectives, and marketing strategy, there are many types of content that would be beneficial. Website content writing services often produce a broad range of marketing materials, including the following type of writing:
Landing pages

that persuade audiences and increase conversions

Social media posts

 that encourage interaction and drive traffic to websites

Blog posts

 that establish a company's authority and improve communication with existing and potential customers

White papers

 that educate readers about niche topics and solidify the publisher's reputation as a thought leader in its industry

Case studies

 that show how a company's services or products benefit high-profile clients

Press releases

to quickly publicize and promote newsworthy company information

Product descriptions

 that help consumers make informed decisions and use search engine optimization strategies to improve page rankings

Comparisons

 that show the differences between the services and products that companies offer

Content marketing that educates consumers and helps establish an online presence
Popular Goals of Publishing Terrific Website Content
When writers create website content, they often have a specific goal in mind for their clients. How they approach a project will depend on what you want your content to accomplish. Many website content writing services work with clients that want to:
Use digital marketing to grow their brand and attract a larger following on social media

Increase conversions by giving readers influential calls to action

Publish blog content that keeps readers interested and encourages them to visit the site regularly to explore new content

Reduce customer service calls by giving people the information they need to use products and services on their own

Reach the first page in search engine results so their websites get more traffic
As technology changes, you may find you need to add new items to your list of goals. Creating SEO-optimized content that appeals to search engines and your target audience will always help you reach those goals. As long as you have a reliable website content writing service provider that keeps up with its members' needs, you should find that you can reach your goals no matter how the internet changes.
Content Creation Skills Writers Need to Make Your Site Successful
Web content writers must learn diverse skills before producing effective, original online content. Many expert writers specialize in niche markets like e-commerce, enterprise software, health supplements, or legal topics. Some even have full-time jobs in these areas but use web content writing to earn extra money and grow their industry reputations. Others devote themselves to full-time web content writing.
You'll find a mixture of industry and writing experts on most website content service platforms. When choosing a writer for your projects, look for someone who can show they know how to:
Research and use keywords

 that will make content more visible to search engine crawlers

Identify credible and reliable sources

 that support the points made in your blog posts and other materials

Organize thoughts and points

 to make website content easy for readers to understand

Follow the style guide

 that your website uses

Communicate

 with you when they have questions about your content creation needs

Meet deadlines

 

and keep your content calendar on track

Write strong meta descriptions

 that encourage readers to visit your pages

Accept feedback professionally

 (instead of feeling offended) and incorporate your critiques into revisions
Scripted helps you find the right person for your jobs by letting you browse writer profiles. Profiles include:
Specialties and industries the writer has experience in

Ratings from other clients

Accomplishment-based writing tiers — "S

ilver" (top 30%), "Gold" (top 15%), and "Platinum" (top 5%)

How many Scripted members have "favorited" the writer

How often the writer follows guidelines (by percentage)

Recent writing samples that let show you the person's ability to match a brand's voice and create high-quality content
Scripted is unique from other web content service providers. The platform is powered by AI, so you're automatically matched with writers based on your industry and topic preferences. Scripted even provides AI-generated content ideas to help you get started right away.
Comparing the Best Website Content Writing Services
Since content plays such an important role in your company's success, spend some time exploring several services to decide which content writing company sounds like a good fit for your brand. The following list shows you the pros, cons, and important features that some of the most popular and best content writing services offer.
Scripted

Scripted puts an emphasis on giving its members access to professional writers who know how to create content that engages audiences and gets high search engine rankings. The company takes its vetting process seriously, which means that most applicants don't get accepted as Scripted writers. This US-based platform connects businesses with native English writers, so you never have to worry about getting web content that lacks depth or doesn't sound natural.
Whether you're a small business or a large corporation, Scripted has a content strategy membership designed to give you everything you need to build your online following. If you choose the plan for enterprises, you'll have a dedicated manager who works with you on every project. Your team of professional content creators is provided without paying the high price of employing on-site writers, marketing experts, and SEO researchers.
Scripted Pros
The AI-powered Scripted platform lets you build relationships with your favorite writers

Managed accounts provide everything from SEO research to content creation

Professional writers with subject matter expertise in diverse topics

Simple ways to locate writers with the experience and skills you need for stellar content
Scripted Cons
Managed accounts can be expensive, but you get excellent services for your money.

Only enterprise plans currently offer publishing directly to your blog content
Crowd Content


Crowd Content excels at quick turnarounds. When you submit a project proposal, a writer usually picks it up within one minute. If you're desperate for immediate content, it makes sense for you to use Crowd Content. Few platforms will get online content to you faster.
Speed has its perks, but it also comes with disadvantages. Do you trust a writer to research and produce high-quality content within a few hours?
Crowd Contently Pros
Impressively fast turnaround time

An extensive network of content creators

Bulk content is available
Crowd Contently Cons
Focusing on speed could have a negative impact on the quality of your content

You need to supply all of your content ideas instead of getting fresh ideas from writers
Copify

Copify specializes in low-cost content that can help you build a website quickly without spending a great deal of money. This website content company hires writers from all over the world, which means you don't always get a native English writer and speaker to produce your content. While your blog posts and landing pages may attract search engine crawlers, some of the content may not sound natural to people who speak English as their first language.
If you want to create a backlog of posts to make your website seem older than it is, consider using Copify. Once you publish "old" content, though, you should find a website content writing service provider that put quality over quantity.
Copify Pros
Great way to add blog posts to your website without spending much money
Copify Cons
Some writers aren't native English speakers, which can lead to unnatural language that could confuse your target audience
Express Writers
Express Writers has been connecting freelance writers and website developers for about a decade. The company specializes in helping clients find plans that match their needs. For example, you can choose to purchase blog posts one at a time, or you can buy a blogging plan that delivers a certain number of posts per week or month.
Express Writers isn't the most affordable option around, but it has clear pricing that eliminates surprises. Plus, you often get what you pay for.
Express Writers Pros
Encourages teamwork between writers and project managers

No membership requirements, so you only pay for the content you need

Pays its writers well to help ensure quality and consistency
Express Writers Cons
Ordering a few blog posts can cost more money
Fiverr
Not many content writer services have as many freelance writers as Fiverr. That can work to your advantage, especially if you want to keep your content budget as small as possible. Some writers on Fiverr are willing to create blog posts for as little as $5 — hence, a fiver.
Unfortunately, Fiverr has such a large group of writers because it doesn't force applicants to take tests for grammar, editing, and SEO knowledge. It's up to you to choose someone you think can do the job. You'll save money, but you might not always get the quality you want.
Fiverr Pros
An extensive network of freelance writers

Many writers charge low prices for creating content

You can use filters to find writers based on availability, price, and other factors
Fiverr Cons
Low prices can mean that you get inconsistent quality

Fiverr doesn't do much to vet or promote its writers, so you must your own hiring decisions
ClearVoice

ClearVoice uses a concept called "teamlancing" to bring editors, writers, and other creatives together when they work on your projects. This content marketing strategy can lead to excellent results, which makes ClearVoice a top website content writing service. You don't get to take advantage of this concept, though, unless you sign up for a high-level membership.
How much does a membership cost? ClearVoice forces you to talk to a sales rep before you find out. The lack of transparent pricing is a little concerning.
ClearVoice Pros
Offers dedicated teams for content creation

The platform has workflow and collaboration features
ClearVoice Cons
Small content orders reportedly have high prices per post

The platform has powerful features, but it takes a while for new clients to learn how to use them

Lacks transparent pricing
Upwork
Upwork takes a similar approach to content creation as Fiverr. You can use the platform to connect with thousands of freelancers, but you're in charge of choosing which writers you work with. This can work in your favor when you find a writer willing to do excellent work at reasonable rates. Without platform oversight, though, you don't always get the quality you pay for.
Upwork Pros
Collaboration features help clients and writers work together

Bidding from writers can keep project costs low
Upwork Cons 
You don't always get the quality you pay for

Some clients find the user interface confusing

Fairly high prices for a hands-off platform
Thrive Agency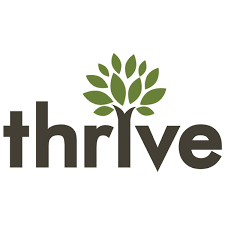 Thrive Agency uses a combination of freelance writers and on-site specialists to ensure quality website content writing services. Some of the agency's services include digital marketing, technical SEO, and social media marketing. You can also get web design services.
If you want a full-service agency, Thrive could work well for you. How much does it cost? That's a mystery until you submit a proposal request.
Thrive Agency Pros
Full-service content creation services

On-site specialists help ensure quality
Thrive Agency Cons 
Doesn't offer transparent pricing
Verblio
Verblio has a network of over 3,000 freelance writers with experience writing content for the web. The website content writing service focuses on the needs of marketing agencies and enterprise clients. Small businesses can use Verblio, but it isn't a very cost-effective option.
While Verblio writers can create a wide range of content, including AI content writing, they don't develop social media posts or email campaigns.
Verblio Pros
Managed services to ensure success for large clients

Wide range of content writing options

Every membership level gets unlimited revisions
Verblio Cons 
Verblio won't create email campaigns or social media posts for clients

Not a very cost-effective option for small businesses
ContentWriters

ContentWriters has self-service and managed-service plans to meet your website content goals. Self-service plans give you free access to the writing platform, customer support, editing, and plagiarism detection that ensures unique content. Prices start at $99 per piece, so don't expect to get cheap content even when you manage your own projects.
Managed services cost more, but you get more features and ensured quality. If you want a dedicated team of creatives and managers focused on your web and social media content, you should probably spend more on a managed-service plan.
ContentWriters Pros
Dedicated writing teams for upper-tier clients

Free platform access

Quality assurance for managed services
ContentWriters Cons 
Self-service plans cost quite a bit considering the amount of effort involved
Get the Website Content Writing Services You Need From Scripted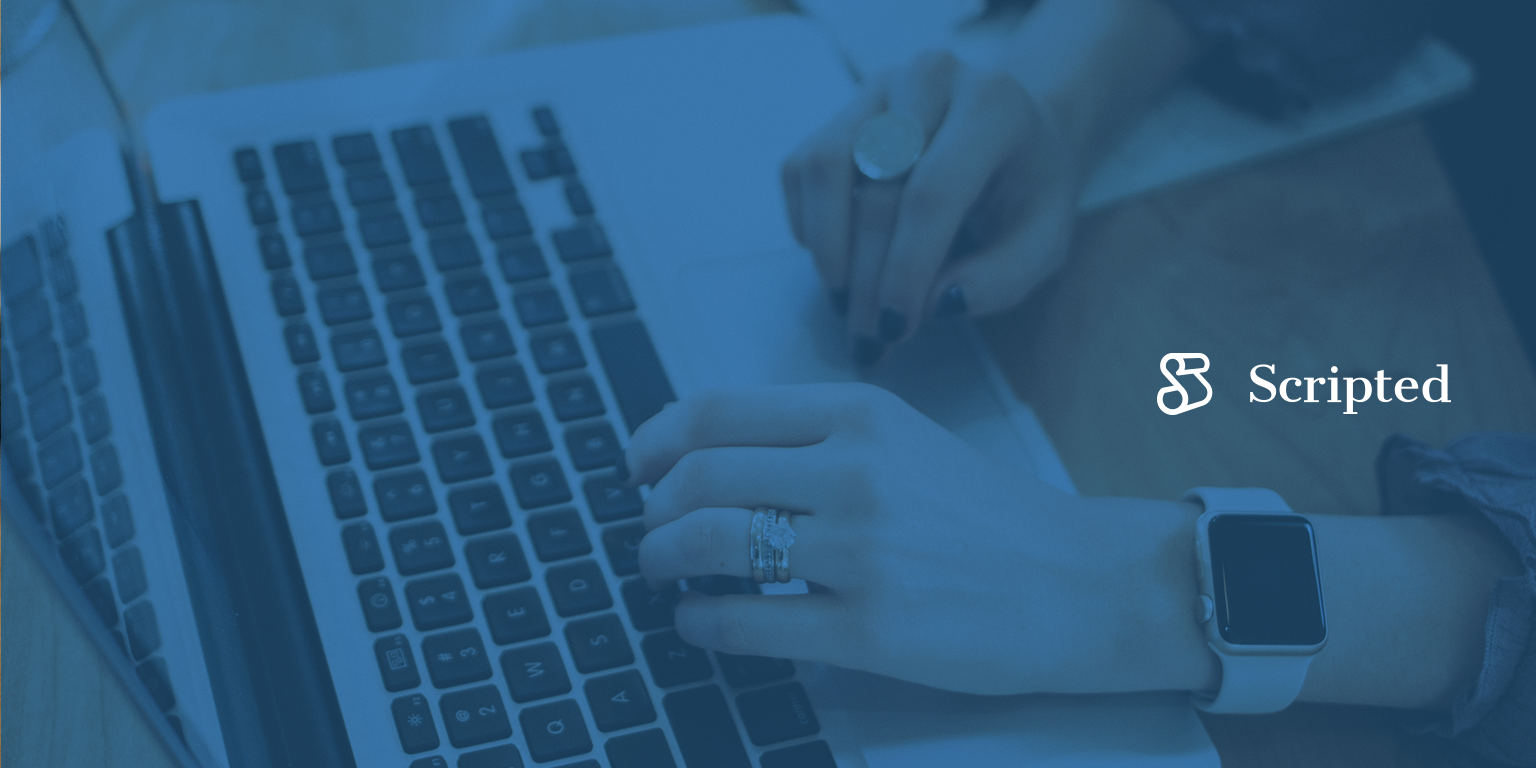 Scripted helps you optimize and boost your website content, making it more attractive for search engines and customers. If you don't have a content marketing strategy in place, don't worry. We make it easy in 4 steps, here's how: 
Are you ready to take your content to the next level? Get started with Scripted to connect with experienced, dedicated writers who know how to exceed your expectations.