How to Hire a Great Content Writer

You've likely heard "content is king" for some time now, and this phrase holds true now more than ever before. While reviewing the latest ongoing stats and studies, the research speaks for itself — content marketing is crucial to any business.
If you are looking to hire a content writer, you may be thinking, where do I begin?
At Scripted, we understand that hiring a content writer can be daunting, especially when you don't know where to look. That is why we have done the hard part, rounding up some of the world's best freelance writers. In doing so, you can now access and hire top-quality writers in one centralized location.
After all, when you need excellent content, you want to hire from a pool of the best, which is exactly what we provide. Whether you're launching a new website, require weekly blog posts, or are ramping up your social media content strategy, we're here to assist you.
Why Quality Content Matters
"If you're not putting out relevant content in relevant places, you don't exist." — Gary Vaynerchuk
With so much content on the Internet, if you're not providing value to your audience, building loyalty and trust, you may be quickly left behind.
The solution?
Quality content. Meaning, content that is relevant, unique, valuable, and engaging.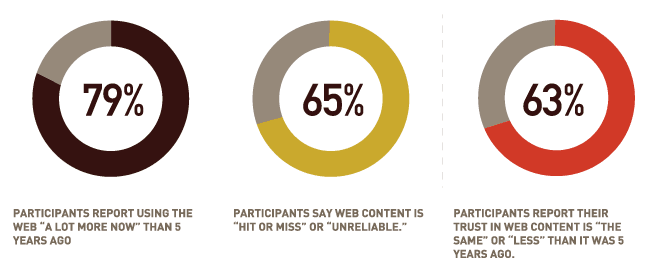 In a recent study, it was found that although a vast amount of people have grown to rely on web content, 65 percent say that online content is a "hit or miss" or is simply "unreliable." This says a lot about the type of content that's out there, providing you with an opportunity to shine.
The simple truth is that a significant amount of online content is not credible, which provides you with the opportunity to become a highly reliable resource. Remember, anyone can be a source of content. However, those who rise above their competitors offer quality content, written by quality content writers.
Why Hire a Content Writer?
Working with a quality freelance content writer has so many benefits, especially in terms of flexibility and professionalism. Just some of the reasons why you should invest in a quality writer include your ability to:
Establish trust with your target audience — The more valuable and relevant your content is, the more effective it will be in terms of building a solid foundation with your readers. Once you become known as a consistent source of quality content, it will become much easier to solidify your brand and improve your reputation.
Build authority — Regardless of your niche, there are content writers who will help you develop a sense of authority. Whether you're publishing blog posts, articles, or infographics, the content you provide your audience will showcase your expertise. By giving your audience the information they need, they are much more likely to remember you and return for more. This will help you rank higher and in turn, grow your audience.
Generate leads — A quality writer will understand how to optimize content in order to better generate leads. This can be done by placing CTAs, encouraging readers to download your e-book, learn more about your upcoming event, or purchase your product. The goal here is to boost conversions.
How to Hire (and Start Working with) a Great Content Writer on Scripted
The first step in hiring a reliable, top-quality content writer is to become a Scripted member. This will provide you with access to all of our writers, making it easy to find the perfect fit for your next project or campaign.
Once you join, you can then describe your freelance writing needs. Simply create a project using the platform's simple dashboard, describing what you require. At this point, you can browse our selection of writers, selecting a content writer based on their expertise, and writing samples.
Over time, you'll get to know content writers you prefer to work with. As you build a long-term working relationship, you will be able to create invite-only projects. You can select x-number of writers and receive pitches from all those who are interested — or you can send an invite to a single writer who has continued to impress you.
Best of all, everything is done on the platform. Scripted's review and approve system allows you to easily provide feedback and request revisions based on your overall vision.
Why Scripted?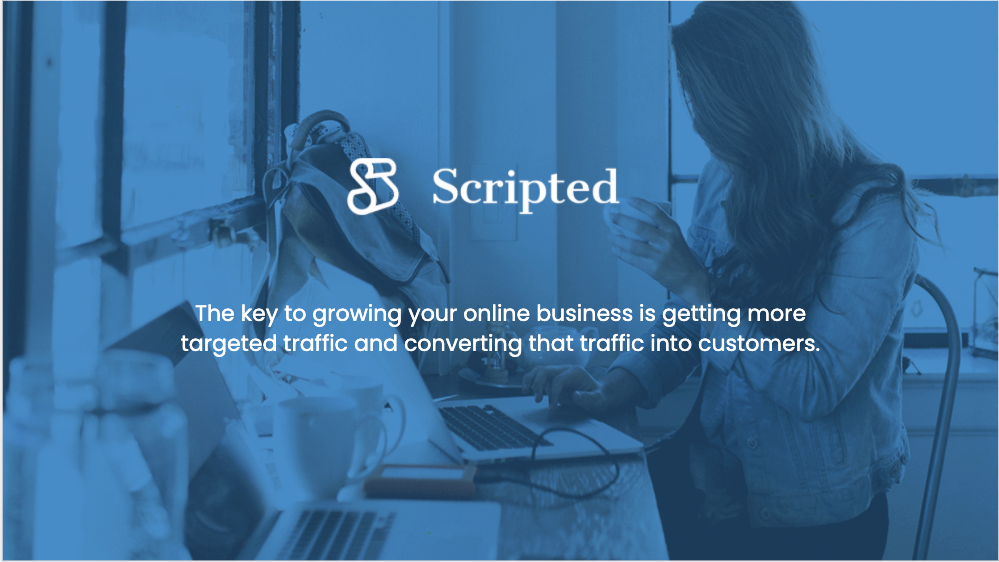 At Scripted, our content writers are held to an incredibly high standard. Before our talent pool joins the Scripted team, they must complete our application process, exceeding high expectations. While many apply, only 2 percent of our applicants are accepted, ensuring consistent, quality content.
To get accepted, content writers must display excellent skills in grammar, word choice, and creative thinking — and this is just the beginning. Many of our writers go above and beyond, working closely with clients to help them succeed. Whether you are looking for someone with experience in finance, sports, construction, business, tech, or any other industry/niche, we will help connect you with the perfect writer for the job.
Through the Scripted platform, you will be able to obtain:
Unique, insightful blog posts

Newsletters that will keep your audience engaged

Social media content to promote your brand and website

Website copy that converts

And much more
These pieces will be written by a diverse group of professionals, ranging from technical writers and SEO experts to brand journalists and advertising copywriters. Once you hire the content writer(s) that best suit your business and project, you will be able to communicate with them directly.
It's time for you to obtain the type of content that is catered specifically to you and your business. If you're ready to get kickstart your content strategy, click here to begin your free trial!