Creating Emotional Resonance Through Your Writing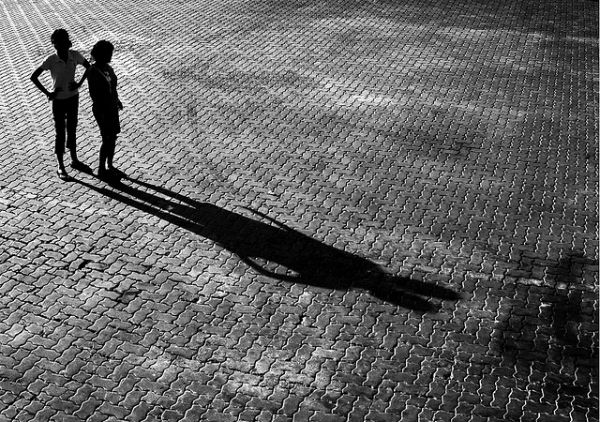 Draw on readers' emotions to create maximum impact.
Emotional resonance
, or influencing readers by evoking emotion with your writing, is an important part of content marketing. When you get your readers to feel deeply, they become more interested in your content, more loyal to your brand, and ultimately more likely to buy from you. Deployment of emotional resonance can be challenging when you're writing about topics that don't seem inherently emotional. That's not to say you can't modify your writing-on any topic-to resonate with your readers' deepest-held beliefs. Use these two techniques to make even the driest topics emotionally resonant.
Use Images and Colors to Create Resonance
As you're well aware, the Internet is a visual medium. Your visitors are more likely to pay attention to your written work if you include bright colors and vibrant images in addition to long blocks of text. The colors and images you use can create feelings of trust, happiness, and excitement in readers-if you choose carefully. Consider researching the basics of
color psychology
to gain a better understanding of how color impacts mood.
Images are especially important in building a rapport with readers. Try the following techniques to make your content more appealing:


Use relevant (but not cliched) images: If you're writing a piece about plumbing issues, you don't need to include a photo of less-than-pleasant bathroom fixtures. Instead, you might use a classic, well-lit shot of the bathroom as a whole. Similarly, if you're writing about school supplies, select an image with a beautiful array of said supplies cast in a warm light rather than using a stock photo of a package of crayons.


When appropriate, use photographs featuring smiling models to subconsciously associate positive emotions with your topic. Images with an overall negative tone impart that tone to your work.


To inspire feelings of calmness and tranquility, use cool colors such as light blue or green. To inspire readers to take action, use images rich with reds and oranges.


Choose Emotive Language
As you craft content, choose your words with care. Think about the words that are likely to inspire confidence, joy, and optimism in your readers. These words are not necessarily sophisticated words, but may simply be words with positive connotations.
To choose vocabulary for your content, consider the way your target readers talk. Next, think about what ideas will inspire confidence in your readers. Finally, choose specific vocabulary words that reflect these ideas.
In general, it's important to choose positive vocabulary. You are more likely to create the kind of brand loyalty you're looking for if you use words that convey faith in your readers' ability to solve their problems than if you use words that use anger or disappointment to motivate change.
If you put thought and consideration into your
word choice
and images, you can create emotional resonance in all of your content, regardless of topic. Your readers will enjoy an increased appreciation of your work because of how it draws on their emotions, which results in repeat readership for you.
Writers, what do you think? Share your thoughts with us in the comments section below.
To Read More About Creating Impactful Content, Click the Links Below:
Write Wisely: Word Choice and Impact
How to Keep Writers Engaged with Good Subheads
Find Your Freelance Voice
Image source:
notsogoodphotography
Subscribe for the latest in Content Marketing & Freelance Writing!
While you're here, have you tried Scripted lately?
Used to be a member, but moved on? Heard of it, but never signed up? The current iteration of Scripted will amaze you! Streamline your content writing efforts and build your own team of high-quality writers. It's all you need for content writing. Try it free today and meet your next favorite writer or writers!