5 Benefits of Great Content Writing

Practically every company has a website or at the very least a blog. This is the online hub of the business, where customers or potential clients come to learn more about the products and services on offer. However, websites don't get noticed by magic—great content writing helps them cut through the noise and attract those all-important leads.
Various types of content written to a high standard must be part of any modern marketing strategy. But why should businesses like yours invest money in freelance copywriters or content marketing agencies? We've made it easy to get to grips with how content marketing services help by bringing together seven key benefits of content writing from experts.
Content Writing Can Improve Your Search Engine Ranking
High-quality, relevant content is the best way to get high up the search engine results pages (SERPs), but how do you get to the top or even become Google's featured snippet? Pay-per-click (PPC) advertising can quickly reach internet users, but it costs a lot of money and doesn't improve your website's organic growth. However, professional SEO content writing lets writers use a variety of search engine optimization (SEO) techniques to move pages closer to the first page of search engine results and increase website traffic.
According to SEO content and marketing expert Neil Patel, 75% of people never look further than the first page of Google results. Adding more optimized content to your site will improve your ranking and attract more visitors.
An SEO content writer may employ various techniques such as backlinks to other business content, topic clusters, and careful keyword research to bump your webpage up the SERPs. They'll also keep themselves updated with changing search engine algorithms to ensure their SEO strategy is current for the most effective web content writing.
Scripted's content writing service includes SEO-optimized blogs, articles, whitepapers, and various other formats of quality content that can boost your SERPs ranking.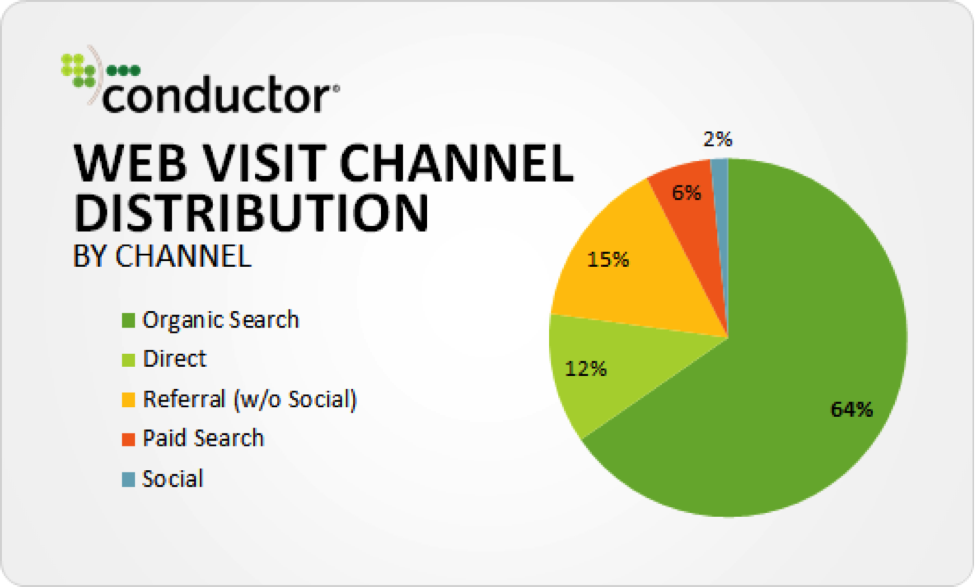 Use Content Writing to Move Customers Along the Sales Funnel
Another great benefit of content writing is that it empowers you to target buyers at specific points along the sales funnel. Some of your blog posts will offer general information that gets readers interested. Other content will provide specific data, product comparisons, and additional information that convinces people to make purchases.
Small businesses can utilize content marketing experts to create a range of posts that help make the buyer's journey smoother via education and objection handling.
Hire experienced copywriting experts who understand each stage of your sales funnel. They can produce content that moves readers from one step to the next, while retaining your brand voice and value for a consistent customer journey.
Content Writing Can Boost Conversion Rates
The natural outcome of buyers moving along the sales funnel is a boosted conversion rate. Another side effect is that your brand becomes intrinsically linked with trusted information that readers are happy to share and cite.
Marketers who reported on the most effective ways to boost sales cited posting more often and increasing the quality of those posts were the absolute top ways to drive more leads and conversions. Research-driven content also ranked highly, showing how much consumers and B2B buyers value well-sourced, accurate content.
Authoritative Content Establishes Your Brand as an Industry Leader
You want to build relationships between your organization and consumers. But you also want to publish content that helps other companies in your industry recognize you as an authority.
Establishing your brand as an industry leader requires a different approach from building relationships with buyers. You need to publish thought leadership content that selflessly shares insights into your industry trends and barriers.
It might sound like a bad idea to share information that will help competitors succeed. However, what actually tends to happen is you'll create a community of peers that benefits everyone. Once other businesses see you as an authority, they may send clients your way when they do not have the time or expertise to finish a project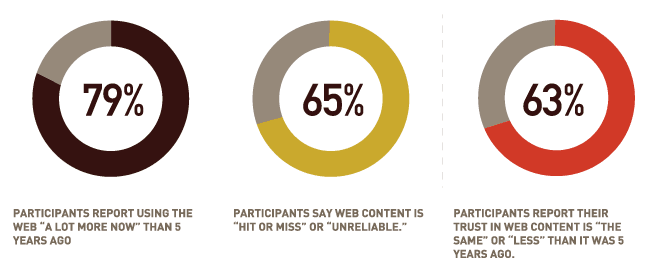 Educate Customers to Make Work Easier for Your Sales Reps
Sales reps have high-pressure, demanding jobs. Companies pay them well because they have the skills to close essential deals that generate revenue. 
Unfortunately, many sales reps feel overburdened because they have to educate potential clients before they can finalize deals. Every minute that a sales rep wastes telling potential clients basic information is a minute not spent closing a sale.
Content writing can provide education on product or service features and benefits that customers and clients need before they get serious about spending money. When they reach out to your sales reps, they already have much of the information they need to make decisions. At that point, the sales professionals can focus on what they do best: hammering out the details, getting contracts signed, and building relationships.
Blogs, articles, and even infographics are great for educating customers. Even reformatting your web pages to highlight key information can help cut down the volume of queries leads bombard your sales team with, vastly reducing friction within the sales process.
Making your content clearer and easier to understand also improves your accessibility as a company, which is an organic way to grow your customer base as well as boost your brand reputation.
Take Advantage of Emerging and Shifting Trends
Great content writing isn't just about creating an archive of amazing blogs. It's about keeping your finger firmly on the pulse of what's hot and what's not in the world of digital marketing. For example, the best content writers know how to create gripping scripts for videos, which is ideal considering that according to Wyzowl and HubSpot, 92% of marketers get great ROI from video content. TikTok could be a great opportunity, especially for B2C businesses. In late 2021 and early 2022 TikTok was the number one mobile application for consumer spending. Creating catchy videos linked to your products and services could be a great way to increase sales.
Social media posts are also important for all businesses, and we're not just talking about the long-form posts you see on LinkedIn. Instagram, for example, is the 8th most visited website anywhere online, making it ideal for companies looking to widen their potential audience.  Facebook is also in a prime position to offer opportunities to promote your goods, with 65% of marketers planning to use the platform more in 2023. Even Twitter is a viable option for content marketing and is surprisingly well-used by businesses that sell to other businesses. 82% of B2B marketers recently stated that they utilize Twitter to widen their reach.
Social media raises brand awareness by making content shareable which gets it in front of more people. An experienced content writing agency will provide writers who know how to format posts to make the most impact across all the relevant social media platforms. When someone comments positively on your post or mentions how much they love your product, fab! You just got some earned media, which you can then re-use in other content such as blog posts or web page copy.
Another emerging trend is the rise of the podcast. Over 464 million people listen to podcasts, making this another great avenue that's often left unexplored by content marketers who aren't following these trends. Content writers can also help you hone your business webinars and online courses. Well-written content can turn your dry, purely fact-based webinar into an exciting industry event that gets shared widely.
Staying on top of ever-shifting trends places you in the best position to snap up more leads and enjoy a higher conversion rate.
Remain Connected to Traditional Marketing Initiatives
It's no secret that digital marketing is huge. In the United States, digital advertising and marketing are worth over $350 billion and are set to rise to $786.2 billion by 2026.  But there are still plenty of traditional marketing channels that require high-quality content.
Printed advertising is one channel still widely used by many businesses. In fact, campaigns that combine digital and print adverts could be 400% more effective than either method by itself. Pamphlets, posters, and catalogs all need top-level writing that catches the eye and prompts action from the reader.
Affiliate programs are another traditional marketing tool that's moved with the digital age. Convincing a client to promote your services for an incentive is easier with an expert content writer on your team.
Our final example of traditional marketing methods still thriving in a digital content strategy is the humble realm of product descriptions. Describing your products and services needn't be dry and uninteresting. Expert content writers can create descriptions that pop, and that are SEO optimized to drive leads and conversions.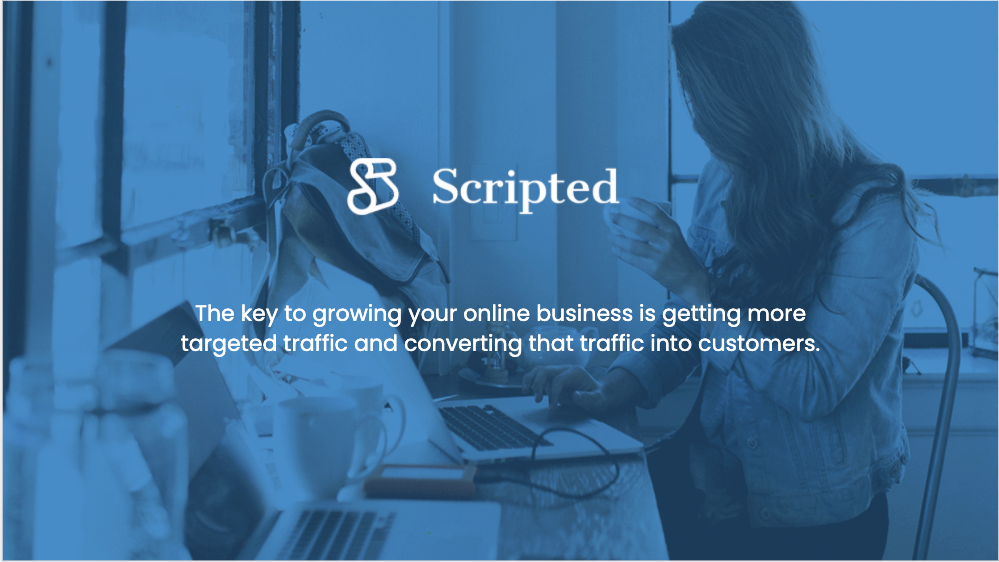 Find the Right Content Writer for Your Organization
Sourcing your own in-house or freelance writer who knows how to develop good content for your website, social media, newsletters, and other publications can be time-consuming and expensive. Discover a different way with an intuitive content marketing platform and access to a community of writers from over 50 industries.
Start a 30-day free trial with Scripted for content that converts from professional writers with experience in your industry, whether that's healthcare, travel, sports, cooking, fitness, or a range of tech and data fields. Find a competitive advantage by picking a writer who genuinely understands your organization's needs.
Get started today with our complete professional content writing service.