Blog Ideas For Environment
Content marketing blog ideas from freelance writers available for hire. Scripted vets bloggers for quality, creativity and expertise. See how blog ideas work...
Short Blog Post $55.75
*the number may change based on research* A round-up article on steps people can take in their daily life to help the environment without resorting to living off the grid, walking everywhere or in general changing their whole life.
Los Angeles, California, United States
---
Standard Blog Post $76.75
Global predictive analytics market: Segmentation analysis Global predictive analytics market: Growing demand for detection of fraud and scams Need for analytics automation supporting omnichannel environment CTA: Does your analytics automation platform support omnichannel? If so a deep dive into trend research and forecasting supports the pain points your product fills. Sources https://www.marketwatch.com/press-release/global-predictive-analytics-market-2018-trends-analysis-product-usability-profiles-forecasts-to-2023-2018-06-20 https://www.businesswire.com/news/home/20190104005334/en/Global-Predictive-Analytics-Market-2018-2022-Growing-Demand
---
Short Blog Post $49.50
I would discuss three main ways you can be "green" both at home and on the go: buy from local farmer's market for less overall environmental impact, buy in bulk to reduce plastic waste, and composting to reduce and reuse food waste.
---
Short Blog Post $49.50
This blogpost starts with the latest report on 2016's mass coral die-off at the Great Barrier Reef, followed by other examples of current environmental threats. It will outline the top changes people can make today to reverse the damage.
---
Short Blog Post $51.25
Climate change is a rising concern, and this blog post will teach 4 ways someone can help reduce their carbon emissions and do their part to save the environment from home. Post will be casual and informative in tone.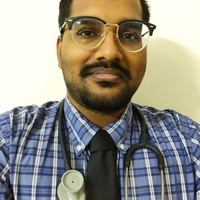 Los Angeles, California, United States
---
Short Blog Post $49.50
With the advent of online technologies, digital resume submissions are now the norm across the industry. With this in mind, how important are traditional resumes in this digital environment? We explore the pros and cons.
---
Short Blog Post $49.50
I would like to discuss items that can make green living a possibility for frequent travelers. Living green does not mean giving up on vacationing and other fun lifestyle enjoyments. It simply means preserving the environment while doing so.
---
Short Blog Post $49.50
You dont' have to install solar panels on your roof to make a difference in your carbon footprint. Here are five easy things to do at home that will make a big difference in the environment.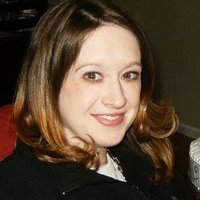 New Orleans, Louisiana, United States
---
Short Blog Post $49.50
Homeowners and businesses can use solar panels as a main source of providing electricity or the option of using solar as the main source with the cities power grid as a backup. Either way. solar panels are good for the environment and cost effective.
---
Short Blog Post $70.00
Monarch butterflies face extinction, and so does the National Butterfly Center in Mission, Texas, a sanctuary to at least 60 types of butterflies. The proposed border wall likely will mean the end of this sanctuary. Dwindling numbers of butterflies, ravaged by loss of habitats, climate changes and use of pesticides, do not just diminish beauty in the world. Dying populations of the winged insect also contribute to problems for the human populations. Learn more about butterflies plight and importance, as well as identify what actions you can take to help.
Oakland, California, United States
---
Short Blog Post $51.25
A review of the recent UK program, The Queen's Green Planet, showing how the series Blue Planet 2 has inspired the Queen of England to wage war on plastics in a bid to reverse climate change and inspire the rest of the world to follow her lead.
---
Short Blog Post $49.50
A report from the Center for Sustainable Energy found that installing solar batteries to affordable multifamily housing units could reduce energy bills for tenants by as much as 99 percent. I want to make the findings more digestible.
---
Short Blog Post $70.00
Our national obesity health crisis is getting worse and requires better public education and awareness. Meanwhile, the "anti-body-shaming" movement represents a much-needed cultural shift. But what happens when the two conversations overlap and concern over our food supply and eating habits is misinterpreted as a fat-bashing narrative? This blog will discuss how important it is to distinguish between the two issues by defining one as a matter of public policy and the other a matter of public decency.
---
Power your marketing with great writing.

– Start your 30-day free trial today!
Start Free Trial