What Does GPT Stand For in AI?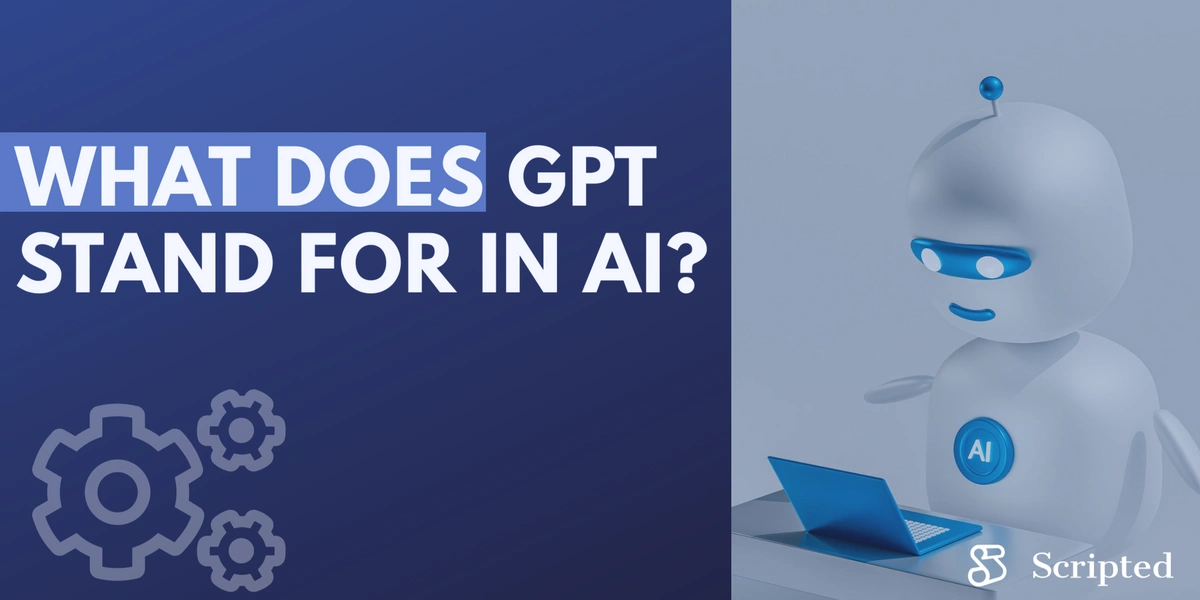 For many, the name is almost synonymous with AI chatbots. ChatGPT has been a leader in the recent leap in artificial intelligence, making headlines, causing controversy, and generally causing a lot of hype.
GPT is an initialism that stands for "generative pre-trained transformer." Dive into each of these terms to learn what it means, how you can use it, and alternative AI content writing solutions to make the most of this trending technology.
Generative Pre-Trained Transformer
The phrase is a mouthful, but it refers to the way the AI tool processes information. It's designed to take requests and formulate responses based on massive amounts of data it was trained on. ChatGPT receives prompts from humans, written in the form of questions, commands, and requests, and formulates replies. Once you receive a reply, you can then ask the chatbot further questions.
ChatGPT is a popular tool for a host of personal and professional tasks, but it comes with some limitations. Explore each of the terms in its name to better understand how it works before considering its strengths and limitations.
Generative AI
ChatGPT wouldn't be a chatbot if it didn't generate text. The "G" in ChatGPT refers to this capability. Whether answering a simple question or writing an entire blog post, the AI tool generates content that follows the patterns of human-written text.
In most situations, the chatbot successfully generates coherent, relevant text. It may not have the creative flair of a human writer, but it can generate large amounts of text at astonishing speeds, typically within seconds.
It's important to note that while AI-generated copy includes unique phrases, sentences, and paragraphs, it isn't technically an original idea.
The AI tool was trained on a large pool of data to create responses, but complex algorithms generate the responses, and AI is limited by the data it was trained on. Keep in mind that even the best AI copywriting tools can generate incorrect, misleading, or biased responses, so it's recommended that humans review the content generated by ChatGPT.
Pre-Trained
How does ChatGPT know the answers to so many questions? The answers generated by the AI tool are drawn from a massive bank of data from millions of sources. A pre-trained model means the tool was trained with countless sentences to learn facts, contextual information, grammar, and linguistic patterns. The result is a chatbot capable of discussing a broad range of topics and answering in complete sentences.
The amount of data an AI tool is pre-trained on determines not only its knowledge base but also its ability to write like a human. ChatGPT's training data included web pages, articles, books, and other sources. Its preliminary training was on Common Crawl, the largest web dataset. Common Crawl has gathered and aggregated billions of web pages and made them available for free. ChatGPT also builds on its knowledge base as it receives and responds to questions from humans.
Transformer
Finally, the "T" in ChatGPT refers to the transformer architecture. This neural network model allows ChatGPT to process information and transform that information into contextually accurate text. It can be used to generate text that sounds natural, and it can even translate text and respond in over 95 languages.
To better understand how this works, we'll get into natural language processing below. See how artificial intelligence and machine learning come together to power transformers and other training language models.
Read More: Understanding LLMs is the Secret to Marketing Content That Performs
Natural Language Processing
How does a machine learn to speak a human language in complete sentences? The magic happens in part via an AI technique known as natural language processing. This rule-based modeling approach uses large language models, neural networks, and deep learning techniques, which allow a computer to answer questions or write content based on complex algorithms. It's worth noting that the process isn't a matter of retrieving previously written material. The responses are actually generated by the model's learned algorithms and patterns.
There are two key features of natural language processing that affect the abilities of ChatGPT: next-token prediction and reinforcement learning from human feedback. Take a brief look at these features to learn more about the advantages and limitations of this AI tool.
Next-Token Prediction
Basically, ChatGPT doesn't understand the deeper meaning of the words it's using to create sentences and paragraphs. Next-token prediction simply looks at a string of words and predicts the next word based on the context.
For example, if someone writes "I went to," the next word would likely be "sleep, school, etc." If someone writes, "I was very tired. I went to," then next-token prediction would likely finish the sentence with the word "sleep."
Obviously, there are some limitations in next-token prediction. It can lead to a chatbot making common sentence structure errors or creating sentences that appear correct but aren't meaningful.
Reinforcement Learning From Human Feedback
Prediction alone can lead to some serious mistakes, so part of the deep learning model means ChatGPT also learns from human feedback. The AI tool is still learning and undergoing fine-tuning, so every question asked by a human can be evaluated to see if the answer was helpful or not.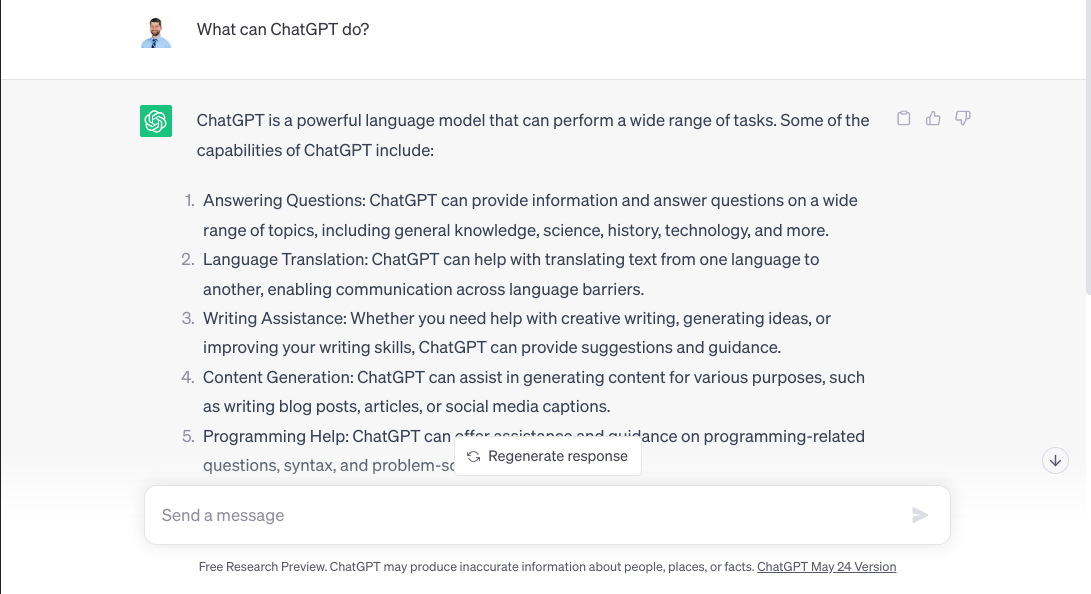 ChatGPT's Capabilities
The idea of a conversational chatbot certainly draws a crowd. ChatGPT became an overnight sensation, with 100 million active users in just two months. While many users may be simply living a childhood dream of talking to a robot, there are many AI applications for marketing professionals. It allows you to tap into a wealth of data and answer questions that are more complicated than a simple search query.
As a conversational AI tool, there are virtually endless questions you can ask and answers you can receive. Below are a few of the more popular tasks for marketing managers, content writers, and other advertising and marketing professionals.
Research Topics
A quick query can significantly reduce the time it takes to brainstorm new ideas — and that's an understatement. Without an AI tool to help, research can easily take up a large portion of your time, whether you're a business owner, marketing manager, SEO specialist, or copywriter. ChatGPT and other AI-assisted content tools can easily generate lists of ideas to help you research various components of your next project, including:
Competitors

Popular products

Frequently asked questions

Audience personas
While not a complete list, this gives you an idea of how to pick a chatbot's brain (so to speak) to expand your research. AI assistants work well in this role since their pre-training covers an incredible amount of content. This role also helps you save time without depending solely on AI-written content, which can sound artificial, lack specifics, and even include inaccurate information.
Explore SEO Strategies
AI augmentation is the future of marketing, or at least a major part of it. ChatGPT may not be an end-to-end solution for your next marketing campaign, but it can help you get more out of your SEO strategy. ChatGPT can be used to explore hypothetical situations and take the pulse of your industry in just seconds. Here are a few examples of ways to leverage an AI chatbot for strategy-level decision-making:
Create a calendar: Ask the software to create a social media campaign calendar for your specific goal — or ask it to come up with a few goals for your company.

Recommend call-to-action phrases: If you're just putting the finishing touches on an article or web page, you can send it to ChatGPT and ask for ideas for call-to-action phrases.

Learn about your industry: Ask questions about competitor brands, the number of companies in your industry, or common pain points for your customers. Remember that ChatGPT data is only as recent as 2021, so data may not be completely current.

Brainstorm new strategies: You don't have to reinvent the marketing and advertising wheel. ChatGPT and other AI tools can quickly provide you with a list of SEO strategies and business strategies to help you reach your goals.
Draft Emails
Let's face it — few people enjoy writing emails. Most business email responses are fairly straightforward and predictable, so ChatGPT can be a great way to quickly write emails in certain situations. Of course, an overly generic or inappropriate email can ruin your reputation. So be sure your prompt is detailed, and you review emails before sending them.
Even if you don't want to use AI technologies to completely write your email, it can still be useful. Ask it to review your draft to ensure proper tone of voice and correct grammar.
Generate Content
While other AI content generators offer a more specialized experience, you can use ChatGPT to create a draft of a blog post, web page, or other form of content. However, as you'll see below, there are some issues with the accuracy of fully AI-written information.
An alternative solution is AI-assisted marketing, where an experienced writer crafts the content, and AI tools are used in the research and editing stages.
Recommend Revisions
ChatGPT is a powerful tool for recommending revisions. Enter your content, and the AI chatbot can give you suggestions on any of the following areas:
Removing repetitive words

Fixing grammatical errors

Improving sentence structure and flow

Using alternative vocabulary
It can also alert you to inaccuracies, which you can check by doing an internet search for authoritative sources. Keep in mind that ChatGPT alone does not have internet access. However, if you're a paid ChatGPT Plus subscriber, you'll have internet access options.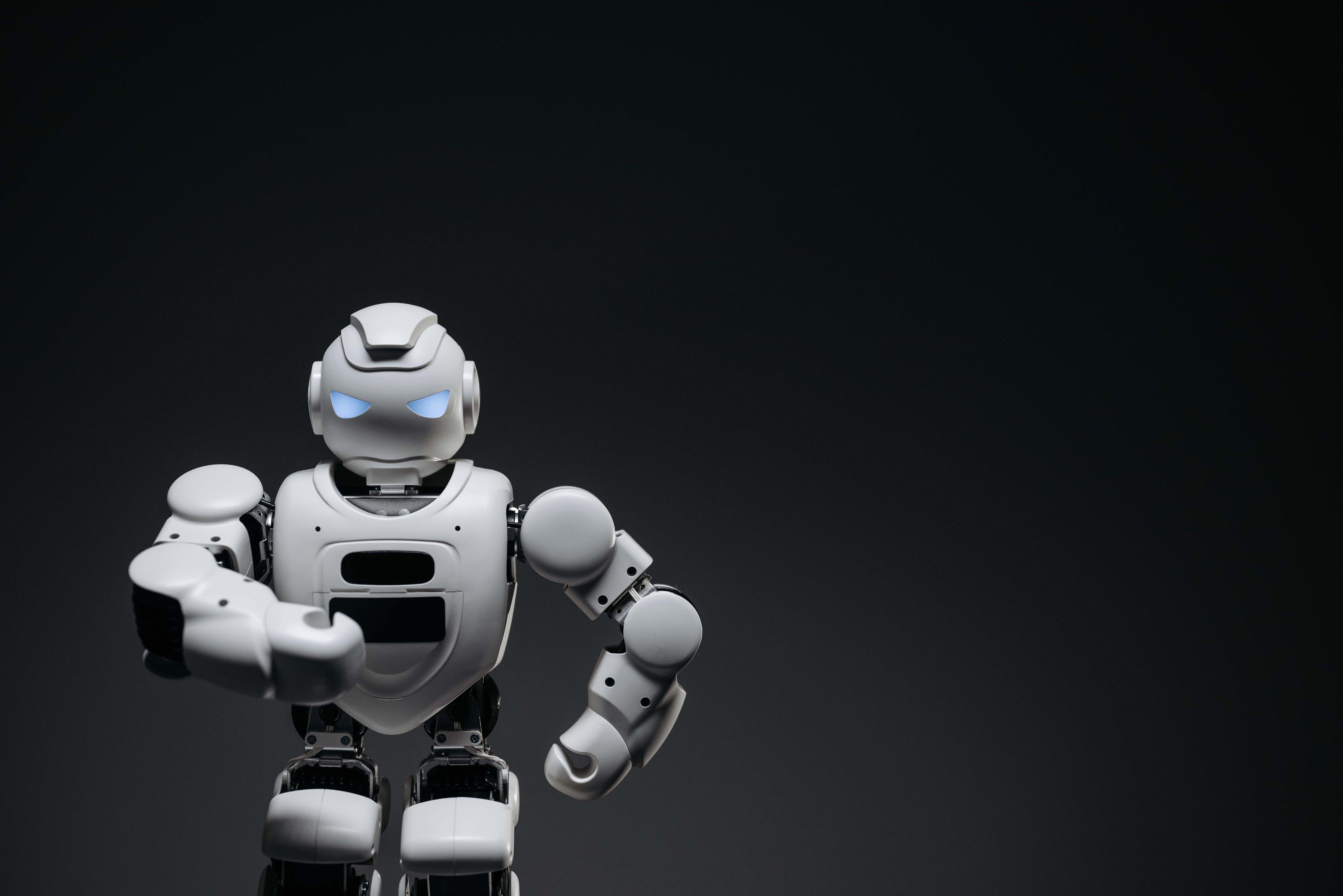 (Pavel Danilyuk | Pexels)
Limitations of ChatGPT
It's important to know the limitations of this AI tool. While it can be an invaluable addition to a content marketer's toolkit, ChatGPT isn't specifically tailored to content creation for advertising and marketing professionals. AI-generated content from ChatGPT should also be reviewed by a human writer or editor to overcome the following limitations.
Content Originality Can Be Limited
First, the content generated by ChatGPT isn't technically 100% original. The natural language processor creates text based on extensive training with previously written text. It's a great tool to generate text that synthesizes massive amounts of information on a topic, but it's not generating new ideas or fresh ways of looking at things.
This is particularly a concern due to source citation. Some alternative AI tools that access the internet cite sources, but ChatGPT simply makes statements without any references. As mentioned, it's not directly accessing internet sources, so it can't cite sources. This can lead to ethical issues if you inadvertently plagiarize someone's ideas by passing them off as your own. If you're like most users, however, you're likely to request content on common topics frequently written about and discussed, so the chances are slim that ChatGPT will generate a truly novel idea attributed to one writer or use the exact words of a specific author. It's a good idea to run the content through a plagiarism checker, just to be on the safe side.
Research Can Be Vague or Incorrect
Depending on the level of detail in your prompt and the scope of the chatbot's knowledge, you may receive very brief or vague answers about a particular topic. Text generated by ChatGPT in these situations may be technically correct, but they lack substance.
You should also fact-check information generated by ChatGPT. The AI tool uses predictive language models and human feedback to continually improve the quality of its responses, but there are no guarantees that you won't receive an incorrect answer. This is particularly true because the dataset it was trained on — millions of web pages — contains plenty of factual errors and inconsistencies.
Answers Lack Human Creativity
Truly inspiring human writing just feels different. There's a realness to human writing that AI tools just haven't been able to produce, so your audience might notice the difference between AI-generated copywriting and AI-assisted writing.
ChatGPT may be a great tool for copywriters, but it's unlikely to replace them any time soon. If you're using this tool in your writing or business, be sure a human writer is still involved in the art of weaving together sentences to create a story.
Content Can Be Offensive
Despite many attempts to prevent it, ChatGPT may still give offensive and inappropriate answers. Any biased or harmful content should obviously not be used, so it's critical that a human writer looks over any content generated before it's seen by your audience. Be sure to give the response a "thumb down" response and send feedback in the provided text box.
OpenAI and the History of ChatGPT
While ChatGPT has taken center stage in the AI tool conversation, it's only the latest in a line of GPT tools created by OpenAI. The comparably new tool builds on the technology of GPT-1 through GPT-3, so here are brief overviews of these tools.
GPT-1
Back in 2018 — which feels like a hundred years ago in the lightning-fast world of AI — OpenAI released GPT. As mentioned earlier, GPT stands for generative pre-trained transformer. It was capable of answering questions, assessing the similarity between sentences, and classifying texts.
While the original GPT has about 117 million parameters, this pales in comparison with the 175 billion parameters of GPT-3. It was a significant development but didn't shake up industries in the same way as modern iterations.
GPT-2
More parameters and more capabilities made GPT-2 a significant advancement. Now with approximately 1.2 billion parameters, GPT-2 could collect outbound links from websites, answer questions, translate languages, and generate text. The pre-trained format and neural network made it a significant foreshadowing of GPT-3 and ChatGPT.
GPT-3
The GPT-3 model made major waves in the content marketing industry. This version had 175 billion parameters and was capable of performing the following tasks:
Generate content

Write code

Summarize documents
GPT-3 content may not have a human touch, but it was detailed enough for many marketing professionals to be concerned about its role — and their role — in the future of the industry. However, GPT-3 suffered from a lack of originality and questionable accuracy of its content.
GPT-4
March 2023 saw the launch of GPT-4, a multimodal version of GPT-3. Instead of just text, this language model can accept image input and make comments based on the image. OpenAI also improved its ability to provide human-like answers, so GPT-4 has even passed the LSAT, bar exam, and other academic tests.
This language model can handle complicated instructions and is far more reliable than previous versions. While still not quite at the level of a professional writer, GPT-4 displays remarkable moments of creativity. It outpaces GPT-3 in many important ways, including its reliability of answers and reasoning capabilities. GPT-4 is at the forefront of OpenAI's technology. ChatGPT is currently powered by GPT-3.5, but ChatGPT Plus members can access GPT-4.
The Future of GPT
OpenAI and other artificial intelligence companies continue to develop cutting-edge AI resources. While there are a lot of fears about AI capabilities, they're generally considered overblown. AI isn't likely going away, and the industry is constantly evolving as new tools and resources are developed.
Many experts predict that AI will continue to make a big impact in the future of marketing. It's unlikely you'll want to use 100% AI-generated content in the near future, but you'll definitely want to become familiar with AI tools or consider working with AI-assisted copywriters as you continue to connect with your audience.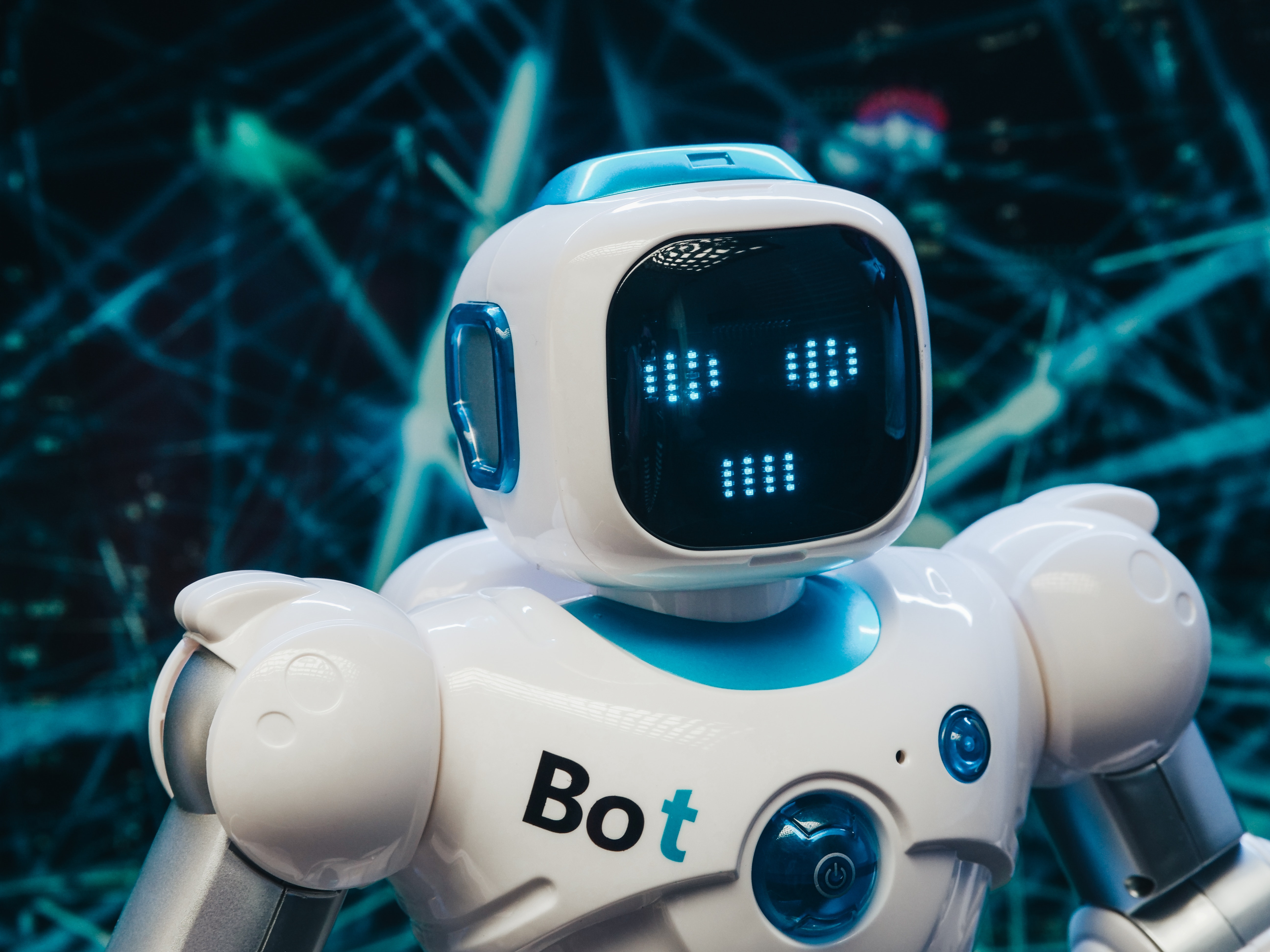 (Kindel Media | Pexels)
Alternatives to ChatGPT
OpenAI's innovative AI language model has certainly made waves, but it's far from the only AI option on the market. Explore the alternatives to Chat GPT to see how you can leverage AI-assisted advertising and marketing strategies.
Google Bard
Google's experimental addition to the market is designed to work alongside Google Search. The free tool can create a response to your search drawn from information from across the internet. It isn't specifically designed for the advertising and marketing industry, but it can be a helpful supplement to traditional queries during your research and writing tasks. Here are some pros and cons of this conversational AI tool:
Pros
Responds with text and images

Accepts clarification questions

Draws up-to-date information from the internet
Cons
Similar issues that ChatGPT has with inaccurate information

Still in an experimental phase
Microsoft Bing Chat
Microsoft was quick to join OpenAI and Google in offering AI search. Bing Chat is a blend of a search tool and a chatbot. While it's technically a different tool, Bing Chat relies on GPT-4 technology to power its responses. It's capable of generating complete content, assisting you in researching topics, and performing other marketing-related tasks.
Pros
Can generate in-depth responses and content

Avoids giving answers to harmful or offensive prompts
Cons
Only works on the Microsoft Edge browser

May answer incorrectly or provide misleading information
AI-Writer
A platform designed for researching and generating content, AI-Writer offers convenient functionality for marketing professionals. Some competitive features of this AI tool include SEO optimization exploration, AI content generation, and citation capabilities.
The platform has limitations if you use it exclusively to generate content since it could create inaccurate content. For writers, AI-Writer offers an entire suite of research tools to help you find a topic, explore title and outline options, and search for sources.
Pros
Offers citation tools

Designed especially for AI writing tools
Cons
Requires monthly subscription plan

No chatbot assistance in the help center
Jasper.ai
Jasper is another writer-focused platform that promotes AI-assisted copywriting. It easily integrates with WordPress, Google Docs, and HubSpot to enhance your existing workflow and streamline the content creation process. Jasper can generate content in more than 25 languages, create AI-generated images, and check content for plagiarism.
Pros
Available in over 25 languages

Includes AI image generation

Uses third-party tool integration
Cons
Requires a monthly subscription plan

AI-generated content lacks personality and human creativity

Doesn't offer as extensive for niche topics
ChatSonic
WriteSonic's AI tool provides image and text generation, along with other AI tools, in both free and paid versions. It claims to overcome some of the limitations of ChatGPT and offers specific types of content generation, like Quora answers and pros and cons pages.
ChatSonic can be translated into more than 20 languages and also remembers previous chats. The free version, however, has a 2,500-word limit, and even the paid version has a word limit.
Pros
Uses Google for information

Offers templates for generated content

Has voice command functionality

Support over 20 languages
Cons
Word limit can be restricting

Image generation doesn't match the quality of other AI-generated image alternatives

Doesn't include current knowledge
Scripted
Scripted isn't just designed for advertising and marketing professionals — it's an end-to-end online platform that connects your business with freelance writers who are subject matter experts. The platform combines AI tools and human creativity for quality content at scale.
Use Scout, Scripted's AI-powered content tool, to automate idea generation, keyword research, and other time-consuming aspects of content creation. Next, an experienced human writer will get to work crafting a compelling blog post, social media post, white paper, or other piece of content. After both human editors and an AI tool review the content, it's sent to you, ready to publish.
Pros tools
AI-assisted automation blended with human creativity

Fully human-generated content from subject matter experts

Easy integration with HubSpot, WordPress, Facebook, and other third-party tools

Performance reporting and plagiarism detection
Cons
Writers in certain niche topics may have limited availability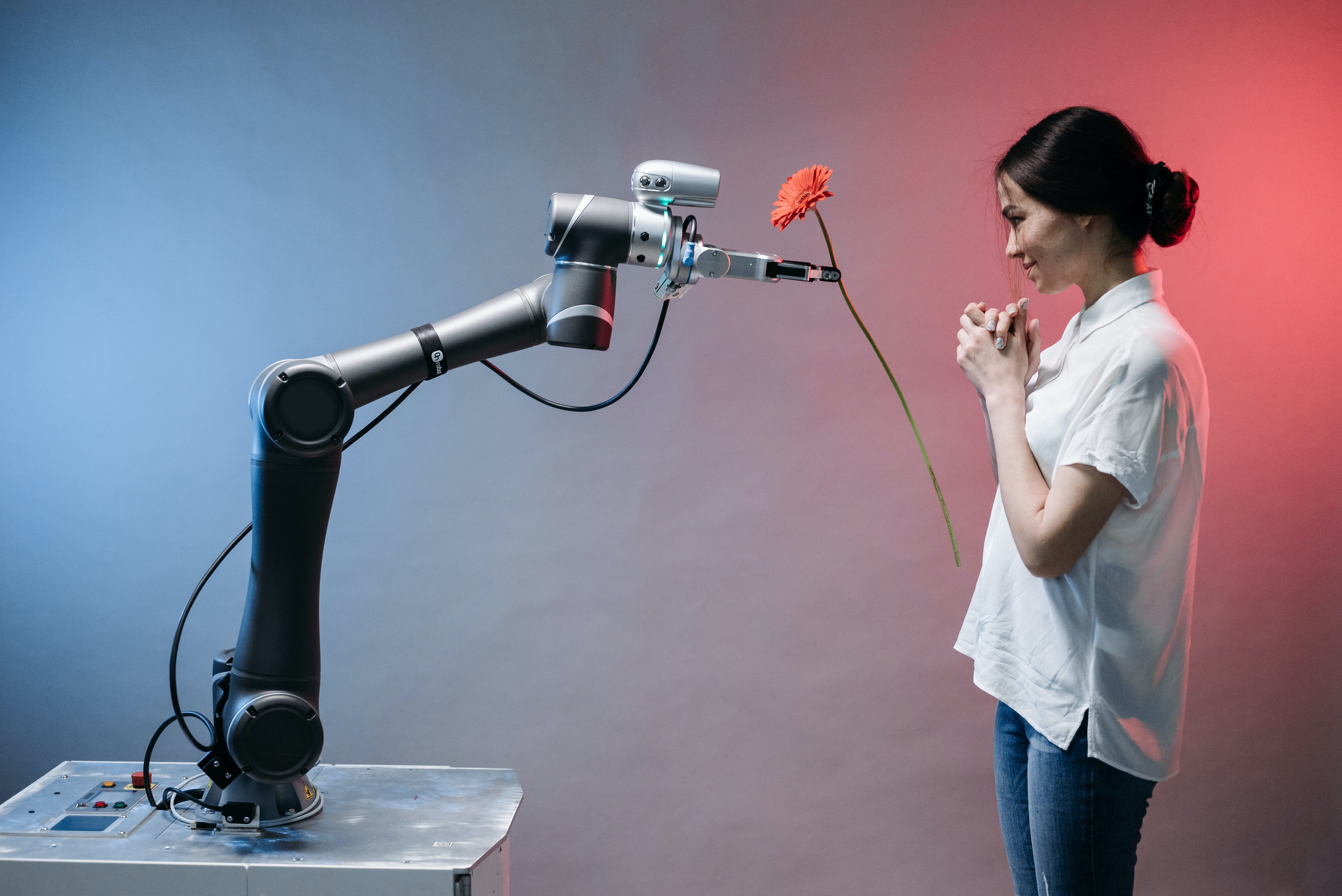 (Pavel Danilyuk | Pexels)
Combine AI Power and Human Creativity With Scripted
If you're ready to harness the power of AI tools in your business, consider Scripted, where human creativity works alongside AI efficiency. Start a trial with Scripted to see how you can start a new campaign or propel your content marketing strategy with the help of AI-assisted human writers.