Scripted vs. ChatGPT: Comparing Platforms for AI-Powered Content Creation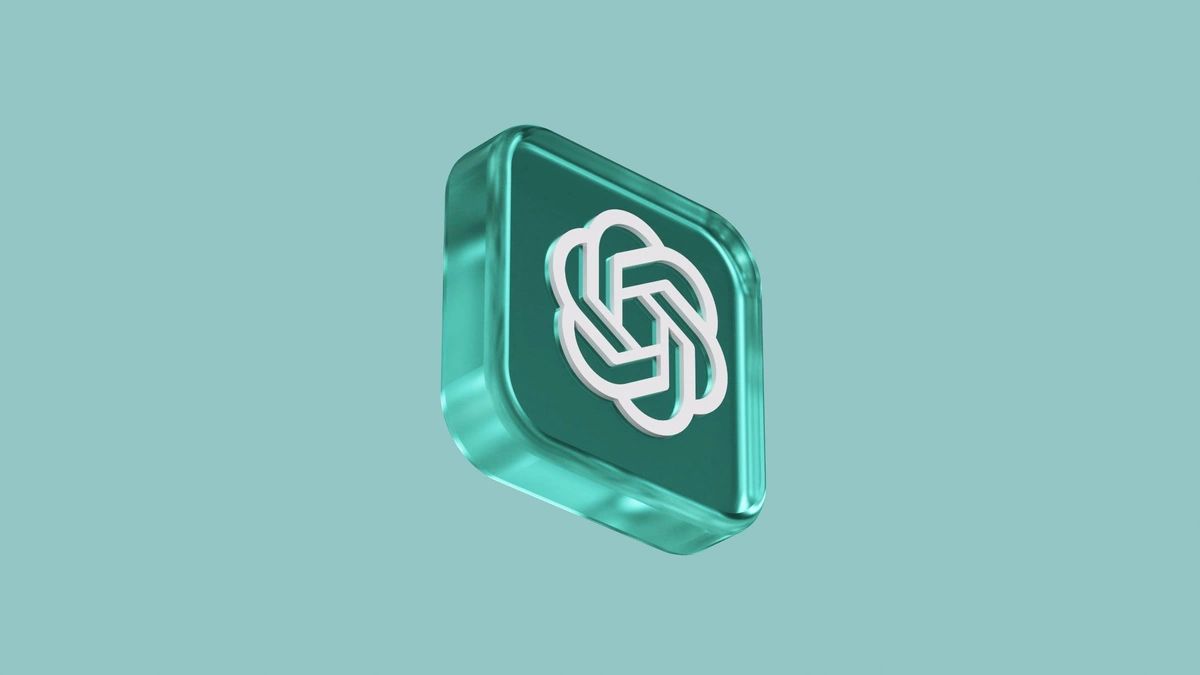 You need quality content. While writing ad copy, blog posts, web pages, and other copy has traditionally been done by teams of human writers, AI-generated content is about to change the way you get things done.
If human-written content is like fuel for your marketing and advertising strategy, AI-generated content is rocket fuel. These complex tools are capable of generating astonishing amounts of copy in very little time, but they require some oversight and care to avoid blasting off in the wrong direction.
Whether you're a freelance blogger, manager of an advertising agency, or CEO of a multinational corporation, engaging content is the fuel that powers your advertising and marketing strategy.
Let's dive into AI content generation in general before comparing two top platforms for content creation: Scripted and ChatGPT. Find out how ChatGPT and Scripted can generate content and perform research that takes your marketing and advertising to the next level.
What Is AI-Generated Content?
AI content is powered by the latest natural language processing technology using generative pre-trained transformer (GPT) architecture. OpenAI's ChatGPT and GPT-4 are some of the most well-known large language models (LLM) that use this technology. AI content generators are complex systems that utilize machine learning, but you can get a basic understanding of how they work by reviewing GPT:
Generative: The language model generates text. Most language models can do so in many different languages based on text and/or visual prompts.

Pre-trained: It's trained with vast amounts of text data collected from the internet. Many language models are further trained through supervised learning and reinforcement learning with human feedback.

Transformer: From this foundation of information, the language model can use context in language and sequential data to answer human-generated prompts with complete sentences and paragraphs based on language patterns learned during the training process.
If you want to ask a GPT-based model a question, it will answer in complete sentences based on its training. The accuracy and depth of information can vary depending on the prompt and the specific language model, but these AI tools can now complete a broad range of tasks, from solving mathematical equations and generating code to answering questions, translating languages, and telling jokes.
AI-generated content for marketing professionals is, however, no joke. With a carefully chosen prompt plus some fact-checking, editing, and a little proofreading, you can generate cost-effective content at scale. Here are just a few examples of marketing and advertising content that AI tools can deliver:
Headlines

Keywords

Ad copy

Landing pages

Product descriptions

Emails

Meta descriptions

Press releases

Infographic text

Images
Some tools require you to carefully word prompts to receive relevant copy in a particular format. Other tools are specifically designed to generate one or more of the above areas of content using templates, so you can easily select a topic, tone, and subject for more efficient content creation.
Benefits of AI-Generated Content
Should you use AI-generated content? While there are some limitations, you can accelerate your next ad campaign or streamline your marketing process with GPT-powered AI tools. Here are some significant benefits to consider as you compare two high-quality options: ChatGPT and Scripted.
Lightning-Fast Copywriting
A team of experienced copywriters may be able to write quality content at scale, but an AI generator can produce a virtually endless supply of social media posts, headlines, answers to research questions, and landing page content. Even the fastest writers can't hope to keep up with the speed of AI content generators. A quick prompt, proofreading, and fact check is all it takes to turn an idea into a fully realized product description, blog post, or other piece of content.
Content Designed for Your Audience
Thanks to the complex algorithms that power these AI tools, you can refine the text they generate to focus on your target audience and communicate in your brand voice — whether your company is the embodiment of elegance or your brand voice sounds like a band of pirates.
Simplified A/B Testing
Create test hypotheses and determine effective sample sizes with the help of a GPT-powered AI tool. A/B testing still requires an experienced human professional to oversee and analyze the results, but an AI tool can support the process and help analyze massive amounts of data.
SEO Opportunities
Using AI-generated text is not against Google Search's guidelines. As long as the content is useful, it isn't banned from Google's search engine results pages (SERPs). Using AI content isn't just a way to quickly send out social media posts or create new landing pages, but it can help you rank better, increasing your company's visibility.
Limitations of AI-Generated Content
There's no question that AI technology has come a long way, but it's not ready to replace human writers. While you should definitely consider adding an AI generator to your advertising and marketing toolkit, there are a few limitations that you need to consider. These limitations apply to any AI-generated content, though some tools make it easier to reduce the effect of one or more limitations.
Limited Originality
Pre-training and learning from human interactions teach an AI model to generate coherent text on a given subject, but the text it generates can inadvertently be very similar to other content already published. AI models are also incapable of truly new ideas and instead synthesize information.
Lack of Human Perspective
Most human writers will admit they aren't perfect — but they can be empathetic, sarcastic, witty, or even irreverent. AI-generated text answers questions and delivers information. It may have some nuance to its tone of voice, as you can request specific styles and tones, but it doesn't quite capture the beautiful — and sometimes bewildering — array of human emotions needed to connect with your audience.
Potential for Inaccurate Information
An AI content generator may have trillions of data points at its theoretical robotic fingertips, but it can still generate inaccurate or inappropriate information that affects the real world. It's important for humans to review AI-generated content — a $100 billion lesson Alphabet learned when Google Bard, its AI chatbot, shared inaccurate information about the first exoplanet photograph. Although safeguards are in place, AI systems have also generated biased responses.
Scripted vs. ChatGPT: Which Is the Best for Your Content Creation?
If you're ready to accelerate your content creation capabilities, it's time to select the best AI content generator for your business. You have many AI tools to choose from, including ChatGPT. But let's look at Scripted and compare it with ChatGPT to see which one can fuel your content creation needs so you can reach your goals.
What Is Scripted?
Scripted is the only end-to-end platform that offers a fusion of human and AI content. Instead of pitting humans and AI content writing tools against each other, Scripted's AI Philosophy is to combine the speed of AI with the thoughtful, creative touch of experienced human writers.
As an advertising and marketing professional, you can use a diverse range of AI tools to explore topics and research keywords. You can then choose your own blend of AI-generated content and handcrafted content by subject matter expert (SME) human writers. Whether you need a few blog posts or multi-organization content at scale, Scripted has the tools and resources you need.
Thanks to the fusion of AI-generated and human-written content, you can enjoy the best of both worlds. AI content generators excel at offering templated content and answering straightforward questions. On the other hand, SME writers skillfully create thoughtful leadership articles, white papers, and in-depth blog posts.
You can start with a free Scripted plan to explore AI content generation while investigating plans tailored to your business needs — from entrepreneurs and SMBs to multinational enterprises. Should you decide to add SMEs to your marketing strategy, GPT-powered software will match you with human writers, giving you a unique content creation strategy.
Scripted's Features
Scripted's AI resources are designed to work independently to produce AI-generated content at scale. You can also choose to work with a talented team of human writers. Here are a few features of Scripted's AI and human platform:
Scout, a GPT-4 chatbot

AI blog idea generator

Email sequence generator

Landing page generator

Infographic text generator
Upgrade to a pro plan or another membership tier to connect with subject matter expert human writers to craft content with a human touch. Team and enterprise plans offer a dedicated account manager for personalized support as you work with the AI generator tools and create content briefs for experienced writers.
Cost
Scripted membership plans range from free to custom enterprise and agency plans:
Starter plan: $0 per year to access Scout and AI generator tools.

Pro plan: $1,910 per year to add human-written content, a keyword research tool, AI content brief generation, and a 100% content quality guarantee.

Team plan: $4,790 per year to receive everything in the pro plan for up to five user seats. You'll also work with a dedicated account manager, receive quarterly content strategy planning, have access to content performance analytics, and enjoy other benefits.

Enterprise and agency plans: Custom pricing for unlimited user seats, end-to-end support, and content publishing features, in addition to team plan benefits.
Scripted's Limitations
While Scripted offers tiered services for personalized content generation and connecting with human SME writers, there are some limitations to using its AI content generation tools.
As with other AI tools, be sure to review the content generated with Scripted's AI generation tools before publishing. AI has come a long way, but it may generate errors, e.g., text that contains misinformation.
What Is ChatGPT?
Even if you're not up to speed with recent advancements in artificial intelligence, you've probably heard of ChatGPT. OpenAI's major release made waves in the news and throughout virtually every industry. While it wasn't the first GPT-based language model, the easy-to-use AI chatbot interface introduced many marketing and advertising professionals to the world of generative AI.
OpenAI launched its first GPT model in 2018. The artificial intelligence company released a few iterations of its GPT, including GPT, GPT-2, and GPT-3, before announcing the release of GPT-3.5 and ChatGPT in November 2022. It has since released GPT-4, improving the model by allowing visual inputs and performing other updates.
The free version of ChatGPT runs on GPT-3.5, while ChatGPT Plus runs on GPT-4.0. Both were trained on a massive amount of data, including articles, books, and other content. It also uses a strategy called reinforcement learning from human feedback, which basically means it learns from every prompt in the conversation. One way this works is through a thumbs up or thumbs down approach, where you can vote on every answer to inform the chatbot whether its answer is on target or not. You can also provide written feedback to OpenAI via a simple form.
ChatGPT's Features
While offering a range of convenient chatbot features, OpenAI's GPT is still an experimental tool. There is a free version and a premium version, though this may change in the coming years as the tool becomes more established and less experimental. Here are the key features you can expect when using ChatGPT:
Chat-style interface

Content generation

Saved conversations 
Because it's a general chatbot designed for use in a broad range of personal and professional situations, ChatGPT doesn't have the same dedicated tools as Scripted. ChatGPT saves your prompts and its answers, allowing you to review the material. 
Thanks to the conversational format of the chatbot, you can build on questions to create more complicated prompts and in-depth, detailed content. Follow-up questions, refined statements, and other strategies to direct the chatbot can improve the precision of its answers.
Cost
ChatGPT is currently offered with two plan options:
Free plan: $0 per month to explore the free, experimental chat tool.

ChatGPT Plus plan: $20 per month for chatbot services based on GPT-4 with customer support and faster responses.
ChatGPT's Limitations
The chatbot has some convenient features, but there are significant limitations to consider as a marketing and advertising professional. ChatGPT's training ended in September 2021, so it cannot provide information on recent events, discoveries, or developments. While this is a minor inconvenience for some projects, it could prevent you from using the latest research and market insights to power your content.
OpenAI wasn't focused on specifically designing a content creation platform. While ChatGPT can research topics, create outlines, and even write your marketing and advertising copy, this isn't its primary purpose. The language model doesn't have domain expertise in every area, particularly in small niche industries, so it may have limited knowledge of your industry.
Interacting with a chatbot is easy. However, creating AI prompts to achieve your marketing and advertising goals can be more challenging. Writing prompts for complex tasks can require careful wording and revising, which takes time. Because ChatGPT isn't specifically designed for content marketers, the tool may not seem user-friendly even with its simple user interface.
You also won't be able to connect with expert writers on the same platform. You'll get AI-generated content for free or at a low monthly rate, but you'll need to hire writers to cover the more in-depth writing projects. ChatGPT doesn't cite sources, add hyperlinks to text, or perform other necessary tasks to create well-researched web pages and blog posts.
Scripted vs. ChatGPT: The Verdict
An all-purpose AI content generator can be flexible and convenient, but at the end of the day, it takes a specialized AI tool to give you a winning edge in your industry. Scripted is tailored to provide AI and human content, pairing both services in an all-in-one platform.
Choose ChatGPT if you're looking to ask general questions on a broad range of topics. Choose Scripted for all your content needs in one convenient place.
Best Practices When Using an AI Content Generator
How can you overcome AI limitations and generate effective content at an efficient pace? Pairing AI-generated content with human oversight. While AI tools perform a lot of the heavy lifting by generating text, a dash of human creativity and expertise can help overcome AI limitations. Here are a few examples of human-AI teamwork that can leverage the best of both worlds:
Refine your AI prompts: A vague prompt typically leads to a generalized answer. Clearly describe your target audience, state your goals, and refine your messaging to tailor your AI-generated content.

Edit the work: While some AI-generated content may be ready for your audience, it's a good idea to look it over to tighten up the language, remove awkward sentences, and vary the sometimes repetitive sentence structure.

Check the facts: Fact-checking not only ensures your company delivers factual information, but it also allows you to cite sources and communicate with integrity.

Balance AI and human writing: Select the right tool for the job. AI language models are excellent at synthesizing information and providing straightforward answers to prompts. When you're creating direct messaging that isn't trying to reinvent the wheel, AI can handle it more efficiently than a human. For well-researched, thoughtful pieces with all the wit and flair only a human can offer, work with an experienced writer.
Combine AI Speed and Human Expertise With Scripted
It's time to write. Fast. Sign up for Scripted to test out AI-generated content for your next project. Dynamic research tools pair well with the speed of AI content generation, and experienced SME writers can team up with you to offer content that's refreshingly, and unforgettably human.
---