How to Do an SEO Competitor Analysis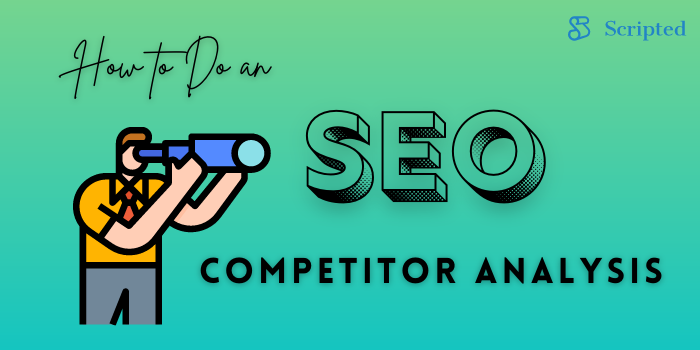 If your goal is to get more website traffic this year, you're in the right place.
Although there are many tactics and strategies to implement, an SEO competitor analysis will be critical to your success. This powerful research strategy will not only help you get more traffic but also rank higher and improve conversion rates.
The goal here is to discover opportunities that you would not have seen otherwise.
Ready to gain an edge over your competitors? Let's get started.
What Is an SEO Competitor Analysis?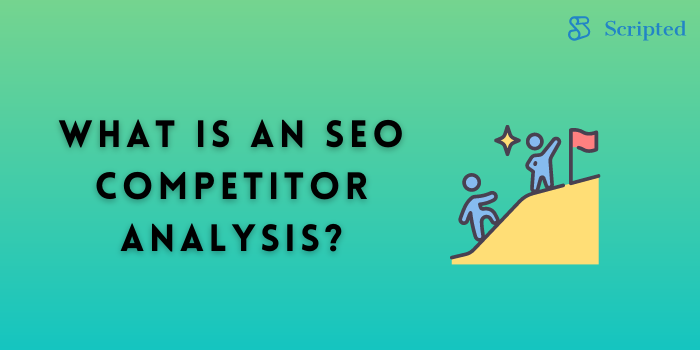 Any successful, growing business keeps tabs on its competitors. Understanding these competitors' strengths and weaknesses is good business and could be the tactic you need to pull ahead this year. If you don't strive to rise above your competitors, you'll be left behind — because you can bet they're coming for your traffic.
SEO competitor analysis is the process by which you collect all the details you need to better understand your greatest rivals. The data you uncover will tell you what SEO tactics are working for them, and which are not. Since you're in the same industry or field, those tactics will also likely work for your ongoing goals. This analysis can also be rather telling in terms of your weaknesses.
When conducting a competitor analysis, you'll answer questions such as:
Who are my greatest SEO competitors?

What keywords should I target?

What topics would be beneficial to cover?

Where can I start building links that will improve my ranking?

What steps do I need to take to beat my competitors?
Once you start researching the keywords, content, and links of your SEO competitors, you can then begin to reverse-engineer the most successful tactics to use within your own SEO strategy. The concept here is to use information that already exists instead of playing a guessing game. Knowing what works will help you build a more competitive SEO strategy.
Why Does an SEO Competitor Analysis Matter?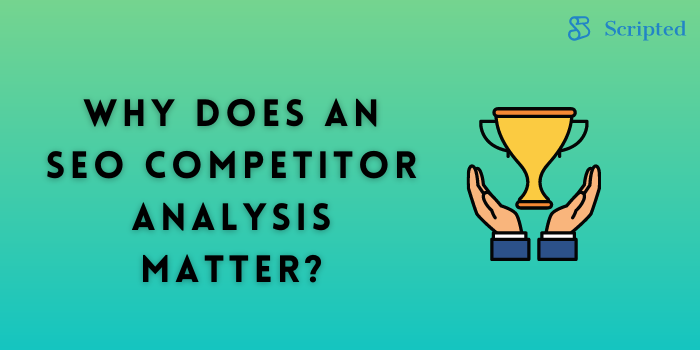 The whole point of a competitor analysis is to gather the information that will help you learn more about your competitors so that you can alter your SEO strategy.
You should NOT use this analysis to copy your competitors' content. Duplicate content is frowned upon by search engines. You could also lose your reputation as an expert in your industry. That is why you should always create unique content! Instead, use the data you discover to adjust the tactics you currently use, coming up with ways to improve your own SEO strategy.
When you complete a competitor analysis, this process may reveal keywords you have not yet leveraged, as well as potential link-building strategies.
How to Conduct a Competitor Analysis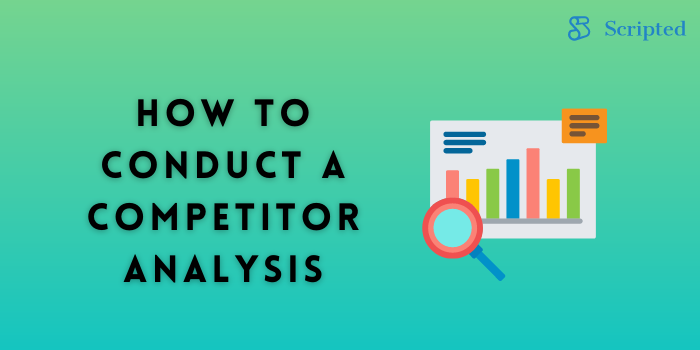 There isn't a one-size-fits-all approach for conducting an SEO competitor analysis. The exact process will depend on your company, your target audience, and your overall business goals. However, there are some general steps that you should take, regardless of your industry or niche. To begin this process, you need to know who your competitors are.
Step one: Identify your competitors
Whether you've been in business for ten years or recently launched a startup company, the business landscape is always changing. Businesses open and close every day, which is why you need to stay mindful of those in your industry.
You likely have a good idea of who your direct competitors are. You have probably already spent countless hours checking out their site and social accounts. These competitors will certainly be included in your analysis. However, they won't be the only ones. When it comes to SEO, competitors may not be in your industry at all. Any page or site that is ranking for your target keywords is an SEO competitor.
For example, you may own and operate an athletic clothing company. Within your blog, you may be trying to rank for keywords such as sports or basketball. Those using these keywords will only be other sportswear companies, but also highly credible sites such as TSN and BBC Sport.
So, to identify your competitors, you need to begin with your target keywords. Conduct keyword research and plug those words/phrases into a tool such as the Google Keyword Planner. This will give you greater insight into how competitive your target keywords are in terms of search volume.
Related: A Step-by-Step Guide to Keyword Research
Now, to find your competitors, search for those keywords on Google and other search engines. The pages and sites that come up will be your main competitors. Focus on the top 3-4 results, especially the site or page that has been given the featured snippet.
Step two: Start analyzing the strengths and weaknesses of your competitors
Next, you'll need to dive deeper into your competitors in terms of what they offer.
Try to answer questions such as:
What is their market share?

What are the needs of their ideal customers?

How do they distribute their products/services?

How are they different? What is their USP?

What does their sales process look like?

Do they have a blog?

Are they creating whitepapers or case studies?

What advertising campaigns are they running?
As you answer these questions, you'll continue to uncover more and more valuable data.
Step three: Conduct a backlink analysis
Content is critical, especially in terms of keywords. However, it's only one piece of the puzzle. To achieve a high ranking, you also need to build up an impressive backlink profile. The best way to do this is to use a tool, such as the Link Explorer from Moz.com. You may notice a pattern associated with the inbound links of your rivals. If they are ranking higher than you, it's beneficial to see how you differ.
Step four: Analyze On-Page SEO Factors
The quality of the content your competitors publish matters.
Go through each competitor's site, focusing on their blog, product descriptions, social media content, etc. Is the content engaging and valuable? Do your competitors publish lengthy, in-depth articles?
This step will take a little more time and effort on your part. However, it's important to see how your content stacks up to those ranking higher than you. What are they doing that you're not? This will give you a good idea of how your content needs to be improved.
Strategies to Conduct an Effective Competitor Analysis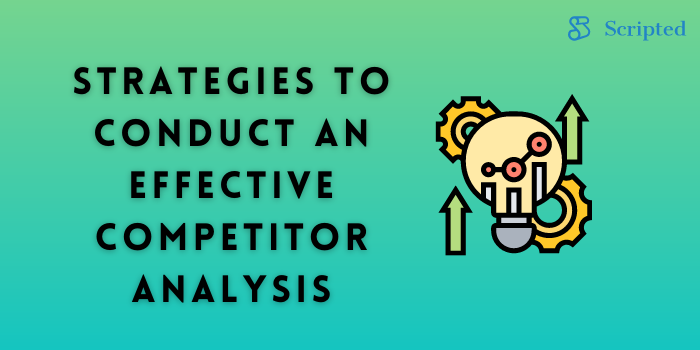 To review the steps above, here are some of the core strategies to choose from today.
Keyword gap analysis

— Identify valuable keywords your competitors rank for, but you don't. These keywords should be those that you could rank for. Again, Moz has a tool for this —

Keyword Explorer

.

Competitor content analysis

— Focus on your competitors' top-performing content in terms of what content earned the most links. You can then create your own unique content that improves upon it, promoting it to a similar group of people. Again, do not recreate content. Make it your own! Add useful data, visuals, the latest research, or anything else that may be of value to your readers.

Link gap analysis

— Without links, it's tough to rank. You'll want to find what sites are linking to your competitors but not yours, and why. Link Explorer's

Link Intersect tool

is perfect for this.

Google SERP analysis

— In addition to keywords, you need to understand searcher intent. When you put a keyword into Google, what do the search results tell you? What pieces of content are satisfying user intent?

MozBar

for Chrome is a good tool here.
Additional tools to consider:
How Scripted Can Help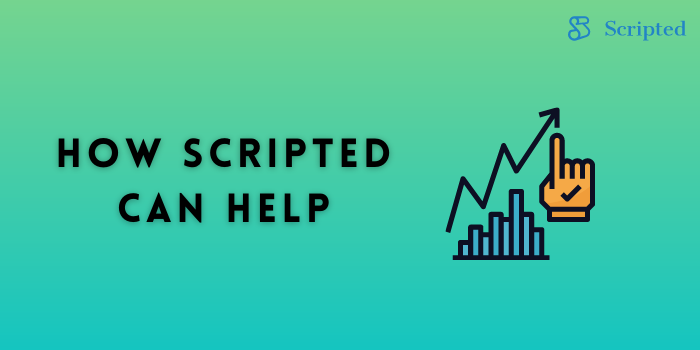 Whether you wish to tweak your current blog posts or need fresh content for social media in order to improve your SEO strategy, Scripted can help.
Offering a large pool of highly-vetted writers, you can hire top talent with ease.
Become a member

Post your job on the platform

Hire the best fit

Receive your first draft in a matter of days

Accept or request revisions
From start to finish, each step of the hiring and content creation process happens on the platform, making the process as seamless and productive as possible.
Scripted writers are categorized by their areas of expertise, so you can easily search for writers based on your industry. This will ensure the writers you work with understand your target audience and ongoing goals. Rehire the writers you love to work with or expand your freelance writing team to benefit from varied writing styles and perspectives.
Remember, to surpass your competitors, the quality of your content matters! Accepting only the top 2% of applicants means Scripted's team of writers is committed to quality work. From blog posts to whitepapers and press releases to newsletters, Scripted will help you meet your ongoing content marketing goals.
Ready to get started?