A Guide to eCommerce SEO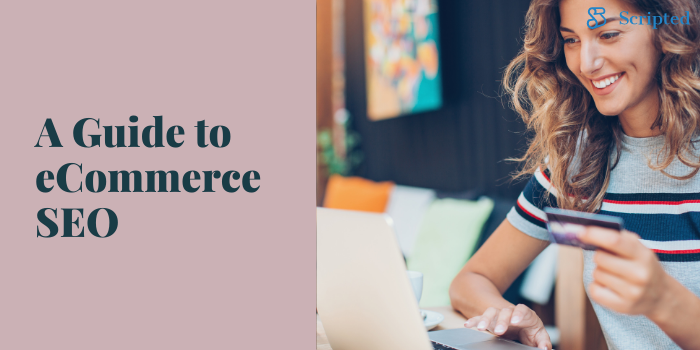 From large corporations to solopreneur shops, creators and sellers of all types are increasing their focus on online sales. The trend toward online shopping has been in progress for some time and has only been accelerated by recent events. More buyers than ever are seeking the convenience of the Internet and home delivery for their needs and wants; eCommerce sales are expected to reach nearly $5 trillion in 2021.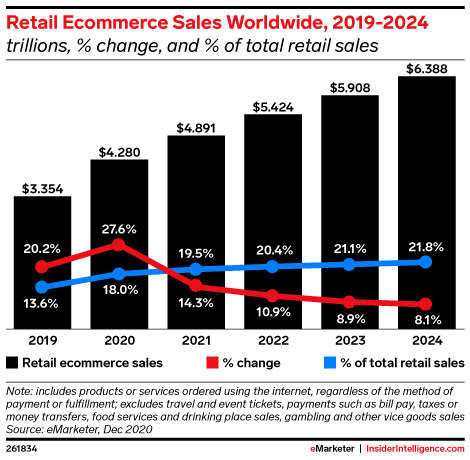 With all that competition that increases almost daily, how do you capture the attention of potential customers and draw them to your online store?
There are many traffic-increasing strategies that you can use for eCommerce websites. Paid advertising, social media posting, and email marketing are all ways to bring visitors to your website. Yet one of the most important ways to drive website traffic, including eCommerce buyers, is through effective search engine optimization (SEO).
The Value of SEO for eCommerce
A targeted approach to your eCommerce site means reaching more of your ideal visitors and bringing them to your store. SEO can also help you outrank your competition in search engine results, as these practices make a case for your website and products as the best answer for buyers.
SEO also lets you reach potential customers at various stages of the buying process, not just when they are ready to make an immediate purchase. This helps you to grow a much larger, loyal audience base that can continue to provide sales over the long term. At the same time, you are building relationships with potential buyers and establishing your brand's authority through your optimized eCommerce site.
As implied by the name, search engine optimization is all about making your website ideal for ranking on the top of search engine results pages (SERPs). SEO aims to improve both the quantity and quantity of traffic to your website through organic or non-paid search results. Google is what most people think of when they about SEO. What we know about Google's algorithms, vague that information is, serves as the basis for most SEO recommendations and strategies.
Yet, it would be a serious mistake only to consider web crawlers, machine learning, and complicated equations in your search engine optimization plans. The best SEO strategies are based on understanding the people — and potential customers — who are performing the searches. Your search engine practices focus on what your customers are looking for, how they search, and the terms that they use. This knowledge helps you ensure your SEO work doesn't go to waste.
Keywords: Your SEO Foundation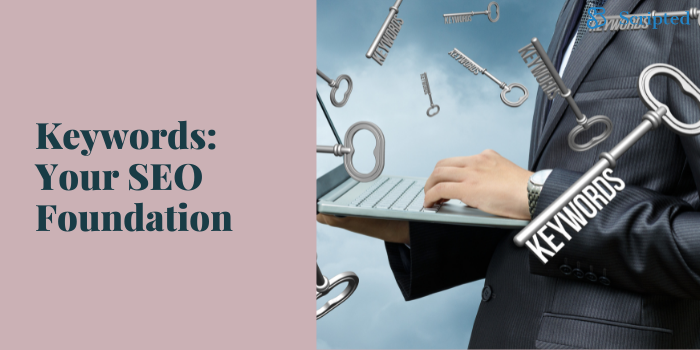 The most basic elements of your SEO strategy are your keywords. These are the words and phrases that your potential buyers use to search and the ones that you want to rank for on search results pages. Keywords will make or break your search optimization, which makes keyword research essential.
Many tools are available to put your keyword strategy on the right track, including Google's Keyword Planner, the Keyword Explorer from Moz, and Ahrefs' Keyword Explorer. These tools can help you build a list of keywords and keyword phrases relevant to your customers and your products. To be most effective, your keyword list should include "long-tail keywords that are more specific. A phrase like "tennis shoes for runners" will reach a more targeted audience than "shoes" and will also be easier to rank for on search results pages.
You'll also want to look at the competition when it comes to your list of keywords and phrases. Search Google for the terms you've identified for your eCommerce site and review the results that come up. What are the top results doing well, so that they gain those coveted search positions? How can you improve on that content? These questions, along with your keyword list, will guide you as you get into the details of search engine optimization, including on-page, off-page, technical, and local SEO practices.
On-Page SEO Strategies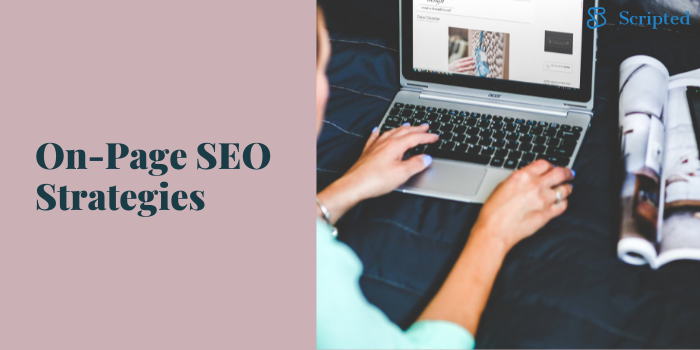 On-page SEO refers to optimizing the web pages of your site for search engines like Google. These are the elements your customers will see on the site as they shop and are also used by search engines to determine how well your eCommerce site answers a particular search query. The following are some of the most critical areas of on-page search engine optimization.
Page Titles - Your page titles, including product page titles, are the most obvious indicator for Google and visitors on what those pages are about. These titles are the prominent, primary blue text that appears at the top of listings on Google search results pages. Page titles for your online store should be clearly descriptive and include the keyword or keyword phrase you've identified for that specific page.
Content Optimization - Content on each page should also focus on the product and target keyword or keyword phrase. However, it's important not to "stuff" the page by using the exact keyword too many times and in unnatural ways. This will have a negative impact on your SERP ranking and create a poor customer experience. You should write content to provide the information your visitors need to make a purchase decision. The Keyword Density Checker from SEO Review Tools can help you ensure your keywords are not overused.
Images - Product images are an important way to give potential buyers a feel for your products before making a purchase. At the same time, images indicate to Google what your site and online store have to offer. Image file names should use plain text including the product name and keywords when possible. Your images should also be compressed so that they are no larger than 2 MB, as large image files can significantly slow down your website speed. TinyPNG and Kraken are just a few of the tools that can help you reduce image file sizes.
Internal Links - Internal linking involves linking to other pages of your site and is another strategy to help with SEO. These links can be used throughout your site, especially informational and blog pages, to direct visitors to other relevant content, including suitable products.  Besides making sure they are useful, the key for these links is to use anchor text that includes your chosen keywords. This not only helps customers locate more of the information they are looking for but also helps search engines understand your website's content and content structure. The SEM Site Audit Tool's Internal Linking Report can help you evaluate and plan internal links.
Optimize CTAs - A call-to-action or CTA is a special type of link that encourages visitors to take direct action. This can be completing a form, signing up for a newsletter, or, for your eCommerce site, making a purchase. CTAs can be featured across your website to direct visitors to the next step. Effective CTAs are designed to stand out and use wording and links that are specific to your online store's keywords whenever possible.
Technical SEO Techniques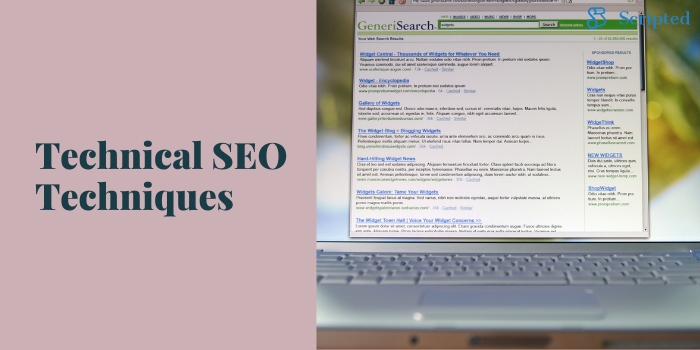 While on-page SEO includes many elements visitors will see on your site, technical SEO is more in the background. Along with giving search engines a wealth of information on your online store, good technical SEO practices support a positive customer experience.
Product URLs - URLs, like page titles and content, should also be optimized for eCommerce SEO. Avoid long URLs that use meaningless strings of letters and numbers. Instead, create optimized URLs that are short, clean, and include your target keywords or phrases whenever possible. This is especially important for the URLs that link to the product pages in your store. An example of our poor URL would be https://www.shoes4all.com/r35/z145238729, while an optimized URL would be something like https://www.shoes4all.com/mens-running-shoes/green-mesh-running-shoes.
Meta Descriptions - Meta descriptions appear just below the page title on search engine results pages, making them critical for capturing organic traffic. When they aren't defined, meta descriptions are pulled from whatever text search engines can find — which is why each page, especially product listings, needs an intentional meta description. Ideally, these will highlight the advantages of your brand and products, as well as any added perks like free shipping or current promotions. How you add meta descriptions will depend on your website platform.
Schema Markup - Another way you can help Google and other search engines understand your site is through schema markup. This SEO strategy includes a number of factors that give more context and details on your website structure and what your store offers. Some of the key elements of schema markup that are important for eCommerce include product schema, breadcrumb (navigation) markup, product availability schema, and review schema. You can learn more about implementing these schema markup elements in this Neil Patel article on schema markup, and use Google's Structured Data Markup Helper to add these tags to your website content.
Page Speed - The faster your website loads, the better your chance at a high SERP ranking. It also creates a better experience for your site visitors, something Google considers very important in ranking factors. As mentioned earlier, images often contribute to slow load times, but other factors affect your site speed as well. Several resources can help you speed up your site, starting with Google's PageSpeed Insights, which grades your web page load speed and identifies specific ways to improve it. You can also implement "lazy loading" of images and tools like CSSNano to reduce redundant or unnecessary code.
Opportunities for Off-Page SEO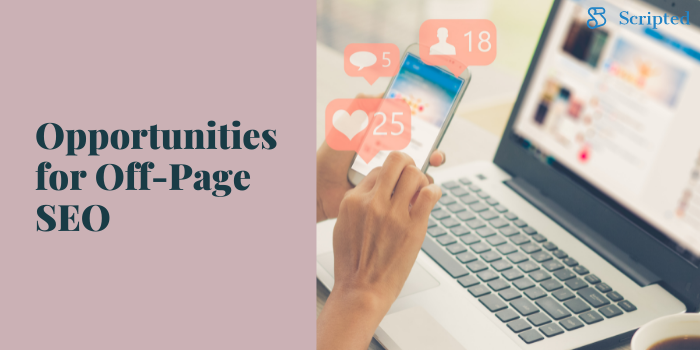 On-page and technical SEO are the most important elements of your search engine optimization strategy and should be your main focus. However, there are several off-page SEO factors you can pursue to build on the work that you've done on your website. Since these are external elements that affect your ranking, you have less control in these areas, but there are still steps you can take to understand and use them for your eCommerce site.
Link-Building - One of the primary off-page SEO factors is outside links that direct traffic to your site and online store. When authoritative, popular websites link to your content and product pages, that indicates to Google that your content is valuable. However, the opposite is also true — links from poor-quality sites signal to search engines that your site is not as high quality. Along with creating relevant, engaging content, some methods you can employ to gain these valuable links for your site and store include outreach, guest blogging, and broken link building.
Social Media - As social media channels have become more popular, profiles and social media links have made their way into search engine results pages. This means your eCommerce site's social media channels not only drive traffic to your store directly but can also bring in traffic by supporting your website content and ranking in Google. Much like your website content, you should plan social media content with keywords and other signals that show the quality of your content and your site.
SEO with Scripted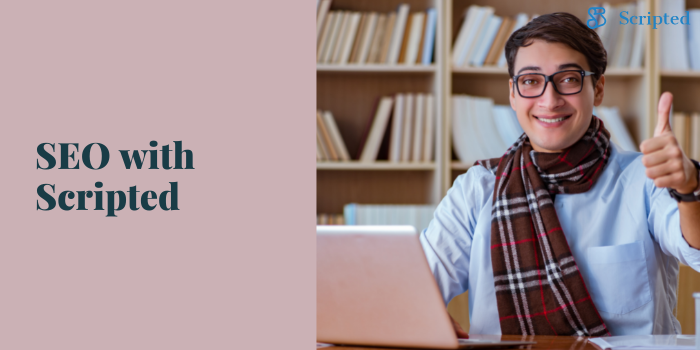 As you can see from the strategies above, content is one of the most important aspects of building an online store that drives traffic from search engines like Google. High-quality content, from informational pages to blog posts and even product listings, are the material you'll use to optimize your eCommerce site. If you're looking for more guidance on your content and marketing strategy for your online store, we recommend our Guide to Content Marketing in the Retail and eCommerce Industry. It covers everything you need to know to build your eCommerce business and resources for building your content base.