What is the Difference Between Copy Editing and Content Editing?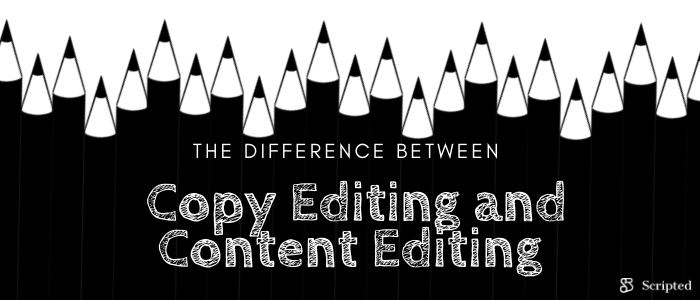 Many people feel the pressure of attempting to keep up with the need to produce marketing content today. This can become overwhelming particularly for small and medium-sized business owners who might not have the writing skills, the time, or the interest to keep up with each phase of the writing process. Enter content editors and copy editors who can assist with ensuring that a piece is polished and ready to be shared live. 
What is Content Marketing and Where Does Editing Fit In?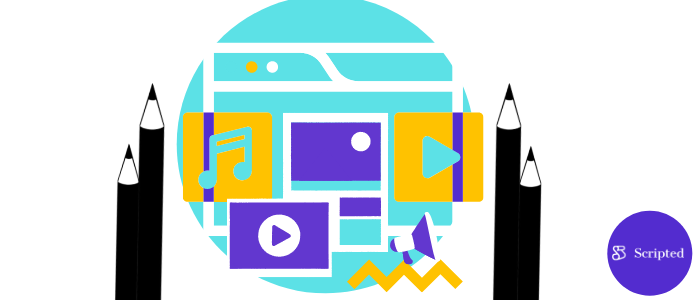 Content marketing refers to a strategic marketing plan designed to create and share valuable relevant content for a target audience. Today's demands for long-form content and interesting materials mean that business owners must be engaged in the process of content marketing regularly. 
Plenty of them turns to freelance writers to ensure that their process or their products that their deliverables are created and published on a timely basis, and with accurate and helpful information inside. 
A freelance writer will usually help the company draft its content marketing deliverables, be that from scratch or using a content brief. The company would then use a content editor or copy editor they've partnered with either in a contract capacity or in-house. These are all different roles, although they can sometimes be mixed. Of course, a freelance writer should still turn in a polished piece that requires minimal edits, but it's a good idea to separate the final editing from the freelance writer's role. 
Benefits of Hiring a Professional Editor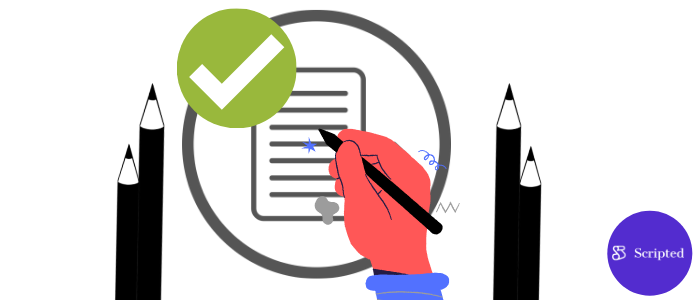 Editing and proofreading are key components of the overall writing process. Everyone makes mistakes, even professional writers. Regardless of the size of the piece, it should be reviewed by an editor before it has been published. The published work looks more polished and professional when it's been edited properly, and it also helps to engage readers more effectively. 
Sometimes that fresh set of eyes can help to identify mistakes that slipped by others. on bigger projects, such as book publications, it's common for the editing process to include four or five rounds of revision as a result. 
Professional editors provide many benefits to those involved in content marketing, including bullet a unique perspective on the overall content bullet, ability to make the writing better to become more accessible to readers bullet ensuring no minor mistakes compromise the effectiveness of the final published piece. 
The word editing, however, is a broad term that means different things to different people. various levels of editing might be required depending on the depth and length of a process, the depth, and the length of a project. 
Content editing and copy editing are actually two different skills and could be provided by different freelancers. Both copy editors and content editors will look at the document in full line by line and frequently will use a tool such as Track Changes to ensure that the recipient of the document is aware of the changes that were made. 
Furthermore, both of these parties might insert comments when something is unclear, or when they have made a change to the document that they are not sure the client will accept. However, the editing process means that content editing and copy editing actually occur at different stages, and therefore the skill sets are different and usually come from two different people.
What is a Content Editor? 
A content editor is a professional editor who looks at the writing from a big picture perspective. On a subject such as a book, for example, a Content Editor might focus on things like plot development, the overall dialogue, factual mistakes, the organization of chapters, and any inconsistency in the plot. Feedback provided by a content editor on a project like this can include suggestions that certain passages be completely rewritten or omitted and help with things such as plot development. 
On shorter projects, a content editor will make suggestions for reorganization, reduction of repetitiveness, clarification of issues that are still vague, and more. The editor thinks about how this fits into the bigger strategy, which persona the piece is aligned with, and how well it fits the brief and overall goals. 
A copy editor, however, is frequently used later in the process and dives into a greater level of detail as a result. By the time the piece reaches the copy editor, the freelance writer has likely already done one round of revisions based on the content editor's feedback. 
What Is a Copy Editor's Role?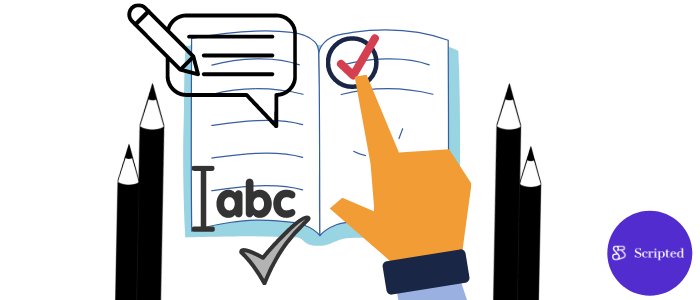 A copy editor focuses on the nearly-final document, be it a one-page blog or a full-length book, at a closer and more technical level. This is usually the final proof of a piece before it is published to ensure that things such as grammar, spelling, and punctuation are all accurate. A copy editor will review for things such as:
Grammar

Word usage

Flow

Punctuation

Spelling
A professional copy editor might leave comments in the document but is more likely to directly edit the document itself and ensure that it has been fully polished before being submitted for publication. This is why copy editing is usually the last phase in the process because it ensures that bigger picture issues such as reorganization of text or chapters do not have to be revisited do not have to be completed more than once. 
The use of a second person in the copyediting role is very common because of the fresh perspective and unique set of eyes that this person can bring to the project likely catching mistakes that might not have been noticed at previous rounds of editing.
Reasons to Outsource Writing and Editing Projects
 You can save time, get the confidence that comes from partnering with an experienced professional and make sure your writing projects stay on deadline by using the services of a freelance writer and freelance editor.
When someone else outside of the company and the writer is involved as an editor, you'll pick up on mistakes big and small that could have compromised the overall success of the finished product. Since an editor is trained to think about how this will sit with the audience and look either digitally or in printed form, this can greatly benefit companies that need someone with that unique perspective. 
A freelance writer and editor might be needed as part of your content marketing team if you're making a big push with your upcoming content or if you have a steady volume of projects. Working with freelancers means you can partner with someone as much or as little as you need, reaping all the benefits of a professional writer and editor every time you hit "publish".