Short-form Content vs. Long-form Content: Which is best for your business?

There's a lot of debate over the power of long-form content vs. short-form content in the world of digital marketing. 
Some experts argue that long-form content is best because Google ranks these pages higher in search results. Others say that readers don't have the attention span to read 2,000+ words of content in one sitting. They'd much rather be fed small snippets of information they can process quickly, so short-form content should be top priority.
Whichever side of the debate you choose, everyone seems to agree on one thing: content matters. Regardless of length, a consistent, reliable posting schedule is essential to building an audience and ultimately converting sales.
With this in mind, which format should you choose for your content: short-form or long-form? The truth is that both are effective when used correctly. 
To choose the best length for your brand's content, you'll need to consider a number of things, like your business model, your audience's habits and preferences, and your overall sales goals. 
This guide will walk you through the pros and cons of both short-form and long-form content so you can ultimately make the best decision for your brand.
What is short-form content?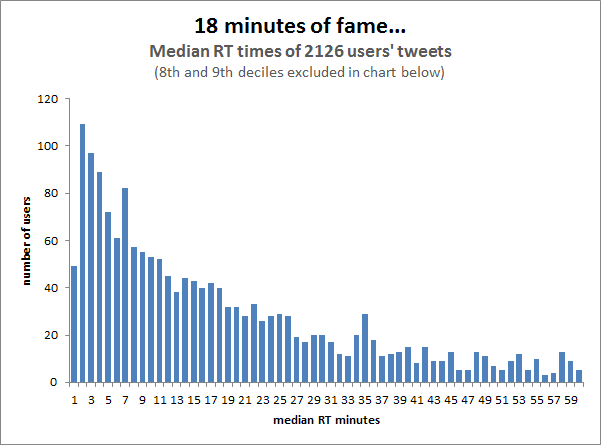 First, it's important to discuss the basics. Let's start with short-form content. What is it exactly?
Short-form content is any type of content that is created quickly and consumed just as quickly by the reader. Tweets are the ultimate example of short-form content. Research states that the "shelf life" of the average tweet is just 18 minutes. Thanks to Twitter's algorithm and format, once a tweet is 18 minutes old, views sharply drop and the tweet becomes old news.
But there are other types of short-form content, too. Facebook status updates, Instagram stories and photo captions, Snapchat "snaps," and Tiktok videos are examples of social media short-form content. Most infographics, short video scripts, and blog posts under 1,000 words are also considered short-form content. 
Here's an example of a short-form blog post titled, "Can Dogs Eat Celery?" Clocking in at just over 300 words, readers will spend only a minute or two digesting this content. Since the goal of this post is to quickly guide readers' attention to the call-to-action in the conclusion, short-form might work best for this company's goals with this particular post. 
However, in other instances, it might make more sense to lengthen the post, giving it a broader title such as, "10 Foods to Avoid When You Have a Pet," which could easily be a more substantial 1,500 words or longer. This brings us to long-form content.
What is long-form content?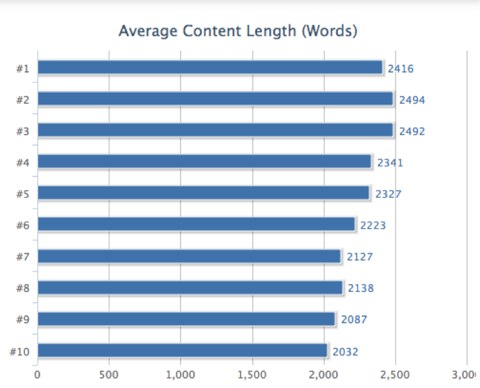 Generally speaking, long-form content is any information that's meant to be an in-depth, comprehensive analysis of a certain subject. This content length encourages critical thinking and sometimes even a shift in personal values or opinions. 
Longer blog posts, detailed infographics, full-length video scripts, white papers, and books are all considered long-form content. These pieces should be at least 1,000 words, and longer is often better. Digital marketing expert Neil Patel suggests that 3,000+ word articles are the newest gold standard. 
Long-form blog posts frequently include multiple links, both to internal content as well as to outside sources. You'll also want to position yourself as a subject matter expert, incorporating statistics, testimonials, quotes, and other quality information. This helps create a relationship with your readers, building trust in the long-run.
Which type of long-form content is best?
When you post long-form content, you should also consider presentation and ease-of-use.
For example, most experts discourage publishing a blog post that's over 5,000 words. Instead, you might break this content into a series or consider publishing an ebook. Why? Because people don't expect to focus on a blog post for more than 15 minutes at a time. If it takes much longer to read the information, you may lose your audience.
Here's an example of a long-form blog post titled, "How Much to Tip Movers: 23+ Movers Give Advice." This piece is much longer than the short-form post we mentioned earlier, and the writer's objective is obviously to create a comprehensive guide on the subject of tipping movers. He positions himself as an expert on the subject by including quotes from 23 different industry professionals. 
The total length of the post is a few thousand words, which is fairly long for a blog. Still, the average reader is able to digest (or at least scan) this content before their attention span urges them to move to the next article.
Short-form Content vs. Long-form Content: The Pros and Cons of Each Format
Simply stated, the primary benefit of short-form content is that it's both easy to create and inexpensive. The obvious downside is that it also requires little investment from your reader, which makes it forgettable. Most readers won't interact much with short-form content, so it won't help you meet your sales goals quickly. In fact, most experts would argue that you will need to produce more short-form content in rapid-fire succession to achieve the same conversion results you'd achieve with just a few long-form posts.
Still, that doesn't mean it's useless. Consistently publishing short-form content is a great strategy that helps drive engagement and clicks. People like short content because they like instant gratification. They search for a term or see a snazzy headline, click a link, and find the information they came for within seconds. Many experts argue that short-form content's greatest benefit is building traffic. Because it's so easy to produce, you can make a lot of it, and people like it.
However, short-form content has a high turnover rate, and its virtual life is limited to a short period of time. That's just the nature of this type of content. You will need to constantly produce shorter content to ensure it reaches as much of your audience as possible. This might be possible on certain platforms, such as Twitter, Instagram, and other types of social media, but it's much more difficult when it comes to blog posts and videos.
Conversely, the primary benefit of long-form content is that it performs better in almost every metric. 
Readers share long-form content on social media more frequently than short-form content. Recent studies suggest long-form content is shared 56% more often than short-form content.
Longer content also ranks higher in Google search results. Experts found that top search results averaged 2,000 words or more, and the shorter the post, the lower its rank on Google.
Finally (and perhaps most importantly), a study performed by Crazy Egg shows that long-form content has a 30% higher conversion rate.
However, it's also more expensive and time-consuming to produce. But if you want to stay in the game, you'll need some long-form content in your arsenal to keep readers interested and coming back for more.
Pillar Posts: What Are They and How Can They Work for You?
Now that we've established the benefits of long-form content vs. short-form content, let's take it a step further and discuss the best content format of all: pillar posts.
Pillar posts go by many names, including anchor posts, pillar pages, cornerstone content, etc. – but they're all essentially the same thing.
These are the long-form posts (or videos or whatever type of content you publish) that function as the foundation for the rest of your content. They are also essential for establishing your brand building rapport with your readers.
Pillar posts should be extremely detailed, helpful guides that position you as an expert in your field. They should be evergreen, meaning they are never outdated because you either update the information regularly or the information itself is timeless. And they should be at least 2,000 words long. Many experts recommend even longer pillar posts, though you should break up topics of 5,000 words or more into chapters or a series of individual posts so it's easier for your audience to read.
If you're not sure where to start when it comes to content, pillar posts are your best bet. Even with a brand new site, you can publish 5, 10, or even 20 pillar posts, then fill in the gaps later with short-form content, which will help you rank more quickly on Google and other search engines.
Turning Existing Content Into Cornerstone Content
If your site or business is already established, it's fairly easy to determine which content has the most pillar post potential.
First, take a look at your analytics to find the posts that perform best in search results. (If you need help, BufferApp gives you a step-by-step guide that helps you conduct your own content audit.)
Which of these posts most closely align with your goals as a brand? Could you expand these posts so they're at least 2,000 words? Do you have enough expertise to offer a detailed, comprehensive guide on the main topic? If the answer is "yes" to all of these questions, it's time to turn these shorter posts into cornerstone content.
The Power of Long-Tail Keywords
One more thing: as you're writing or revamping your cornerstone posts, don't forget to focus on long-tail keywords. These are longer keyword phrases that help boost your rankings in Google search results. Research shows that long-tail keywords perform much better than shorter keywords, and it's easier to rank for these phrases on Google. Long-tail keywords are your best friend when it comes to SEO.
The Benefits of Employing a Mix of Short-form and Long-form Content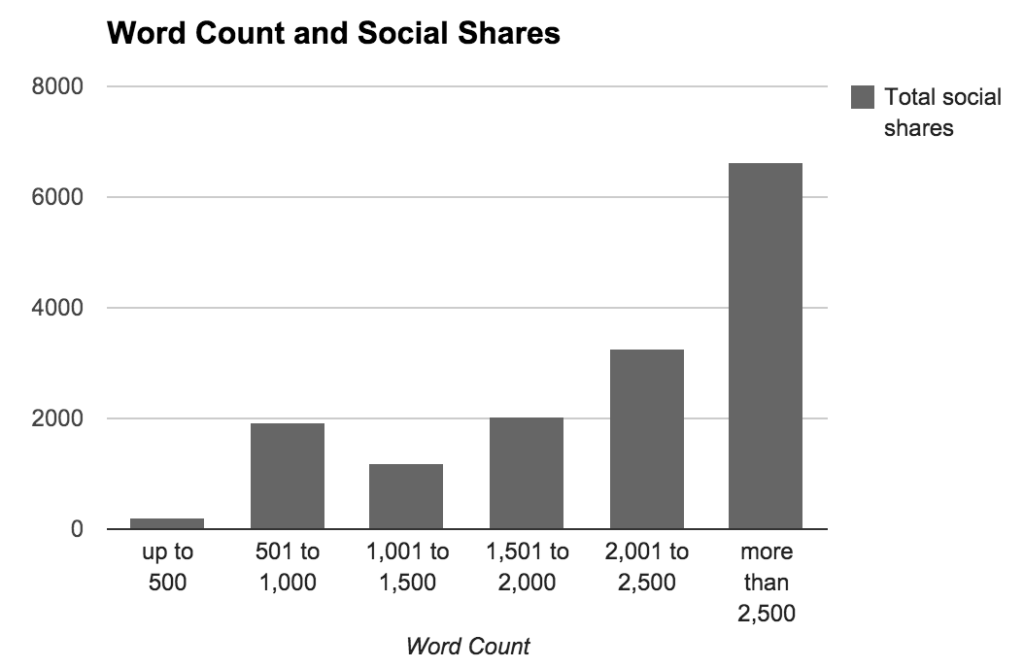 When you combine a foundation of long-form content with the social aspects of short-form content, you create a marketing plan that successfully targets your audience from all angles.
There are many ways to utilize this strategy, but here's one step-by-step example:
Create your long-form content, such as a cornerstone post for your blog, an ebook, or a white paper. Then pull some of the most interesting quotes or statistics and create a series of Facebook status updates, tweets, and Instagram captions or stories. You can post these snippets at regular intervals prior to the release of your long-form content to build interest.

Create a short series of videos that consist of highlights from the long-form content. Upload the videos to your YouTube channel or Facebook page, then share a link with a quick caption on your social media platforms.

Organize the main talking point of your content into a highly visual infographic that your audience can share easily across various social media platforms.

After posting or releasing your long-form content, create a series of shorter blog posts that complements the longer post or ebook. Make sure you

link your posts

so it's easy for readers to navigate from one post to the next, which helps drive traffic and lowers your bounce rate.
Hiring a Content Writer on Scripted
If this process seems a bit overwhelming, you may be relieved to know that there are professionals who can help. Many business owners hire content writers to create both short-form and long-form content. The proficient content writers on Scripted have both writing skills as well as SEO skills. They understand the power of utilizing short-form and long-form content to boost your marketing efforts, and they know when your goals require one format or the other. If you're stuck with your digital content marketing strategy, a Scripted content writer can help you make decisions that help you rank higher in search results as well as convert readers into a long-standing audience. 
Final Thoughts
Short-form content is great for driving traffic to your content dense blog or corporate website, but it's your long-form content that is going to build the lasting, long-term relationship you want with your future customers.
The best digital marketing strategy incorporates a blend of both short-form and long-form content, using each format to create a cohesive marketing strategy that helps build your audience while also keeping readers interested and coming back for more.