How to Measure Your White Paper's Success

Formatting white papers correctly makes tracking traffic and ROI simple.
Recently, we discussed how to
track a return on investment from your blog content
. Now we're going to look at white papers, which are often considered a more valuable form of content to marketing strategists, thanks to their versatility in educating. If you're curious to know whether creating white papers can yield strong ROI, then now is the time to inform yourself on what a white paper is and how its unique properties can help your marketing efforts.
See also: How to Measure the ROI of Blog Content
So, What Exactly is a White Paper?
A white paper is a factual, informational analysis that uses data and research to convey the benefits of a product, strategy, or service. White papers provide credible answers and solutions, in addition to showing factual information. White papers are usually downloadable pieces of content that live on a company's resources section. Below are examples of where you may find white papers and what they look like: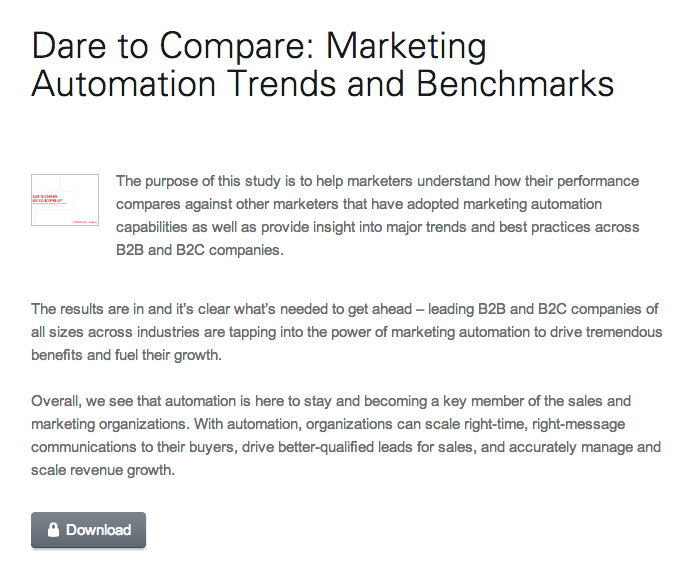 After registering for the white paper download, you'll most likely find white papers formatted as such: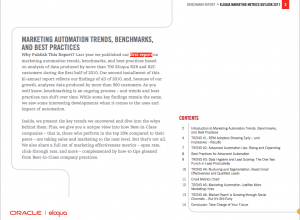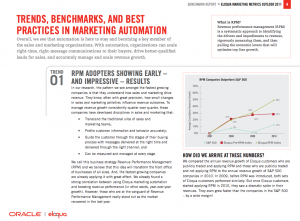 How to Measure White Paper Performance
White papers are unique because they one of the largest drivers of generating leads for B2B companies due to the fact that most white papers are gated content. White papers also generate newsletter and email signups and can be syndicated for publication in multiple platforms. The effectiveness of your white paper can be determined through a variety of analytics: Number of downloads, social shares, SEO rank, and revenue generated.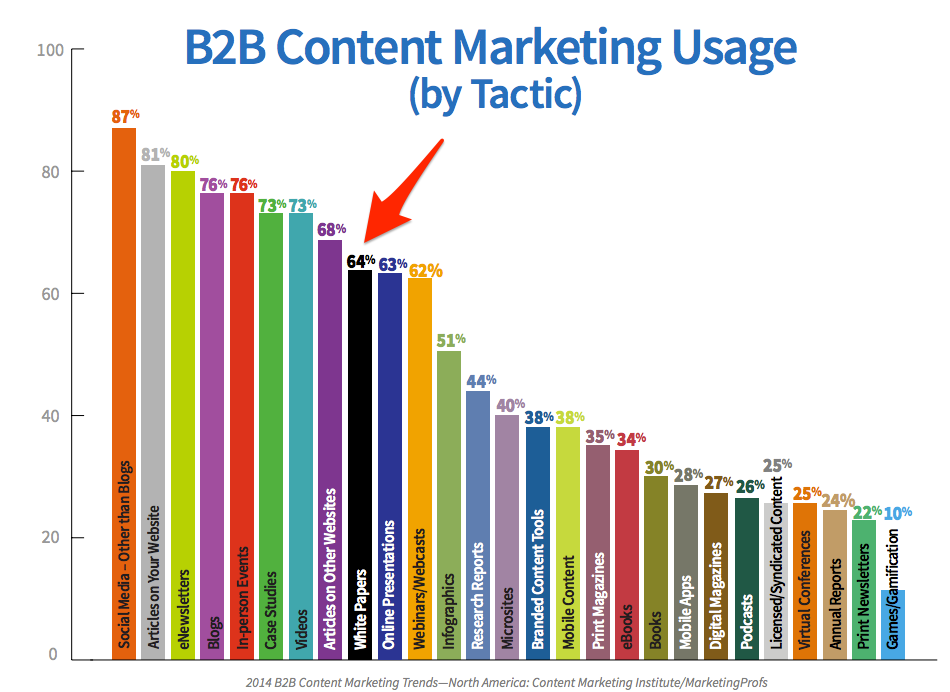 White paper downloads are most commonly tracked by marketing automation software such as Marketo (public), Eloqua (Oracle), Pardot (Salesforce), and HubSpot (private). These services not only host your white papers on your website, but they are essential to managing your lead generation efforts and lead scoring rules. Visitors who download relevant white papers are great buying signals to your sales team and marketing team.
Tracking your white paper download is a must when it comes to measuring the ROI of your content. At the most detailed level, a content marketer would want to see the revenue driven from a single white paper. This is possible to track, but your reporting may be too narrow to track this on a frequent basis. A simple measurement is track to downloads and shares for each white paper. This can let your marketing team know what type of content is resonating with your audience which may influence your future content creation. Marketo classifies downloads as "targets" and calculates the cost per target across all of their marketing channels. This helps them forecast budgets and set lead targets for each month.
Optimizing Your White Papers
The last piece of this white paper puzzle is to make sure you're giving your content a fair chance to succeed. The organization of your content can play a large role in how your content is consumed. Most websites have a resource section and others have a specific section just for white papers. ClickZ has an entire library of white papers: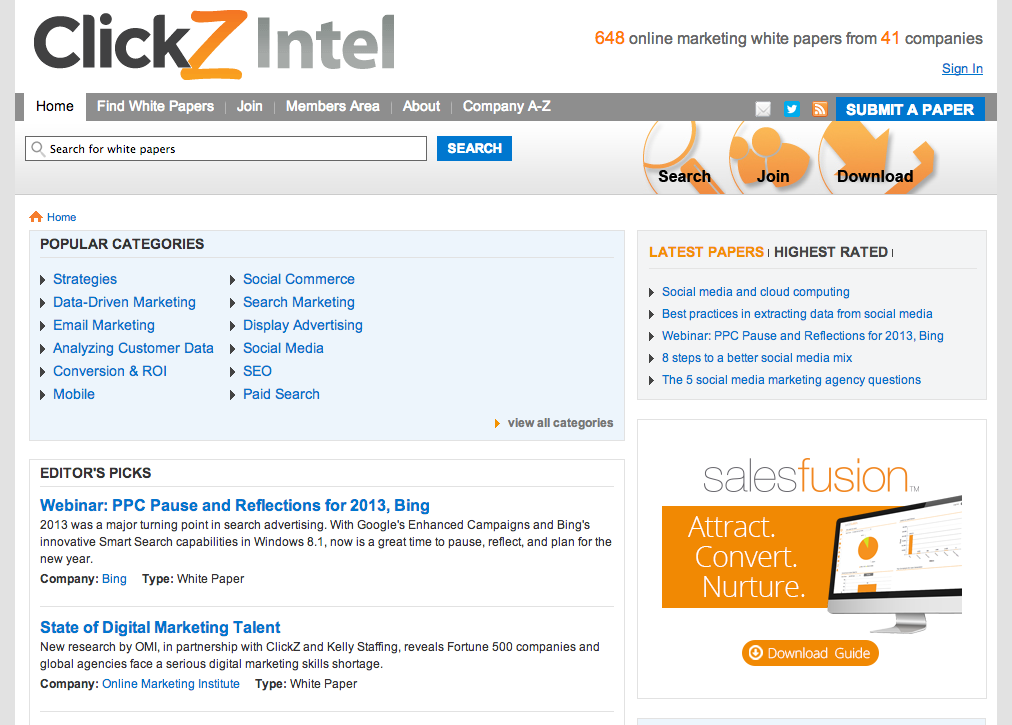 Feature your best content on your homepage or in sponsored ads. Many companies are publishing more ebooks and white papers and are promoting them as ads across various publishers. The most common display ads seen recently are below: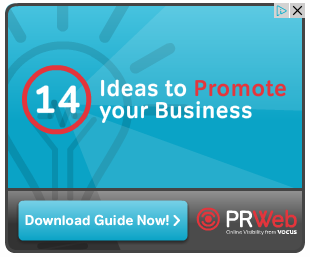 How do you measure a white paper's ROI? Share your thought with us in the comments section below.
Additional Reading
Socialmouths: How To Use White Papers In Your Content Marketing Strategy
White Paper Source: Seven Reasons You Should Launch White Papers Like Products
ePower Marketing: How Google Analytics Will Help You Improve Online Results
Powered by Scripted.com
Photo credit: LendingMemo