Top Five Tips to Grow Your Email Subscription List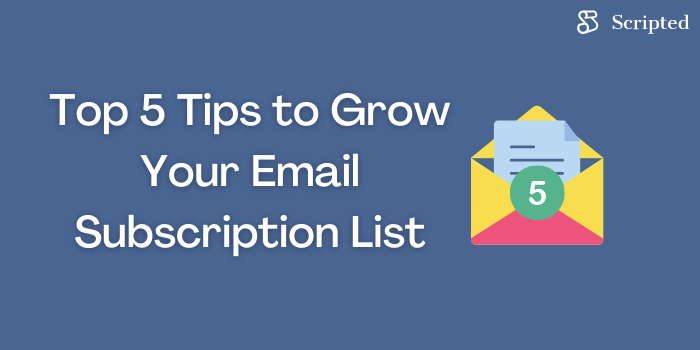 Business owners have been wondering whether email marketing is worth the investment. Many think we'll outgrow the technology with new platforms, social media marketing, influencer marketing, and even SMS. All those things are important, but any marketing guru will tell you, "You don't have a tribe if you don't have an email list."
Email marketing is far from dead. In fact, it's one of the best ways to build a long-lasting, genuine relationship with your audience. While social media platforms can be an excellent way to drive traffic to your site, you don't own them. What happens if the platform goes under or you get banned? You might think it can't happen to you, but if someone reports you, even if you haven't broken any rules, it can take weeks to get your account back up.
Did you know the average ROI (return on investment) for every dollar spent on email marketing is $42? You don't want to miss that kind of powerhouse asset in your marketing strategy. While it takes commitment to grow and maintain your list, it's well worth the time.You might have a great email list, but even the best list won't stay green forever. People change jobs and email providers or otherwise update their information. You need to maintain your list as vigilantly as you work to build it.
Growing your list is a challenge, but it doesn't need to be difficult. Take advantage of some tried-and-true ways to attract new subscribers, and get creative to reach your target audience.
Here are five of our current favorites:
The Free Offer

Targeted Campaigns by Platform

CTAs on Your Social Media

Link the Opt-In Page in Your Email

Include Social Share Links in All Campaigns
The Free Offer
This is one of the most common methods for building your list, and it works. The free offer — also called an opt-in incentive or lead magnet — is content or a digital product you give away to anyone who signs up to your list. In effect, they exchange their contact information to get the downloaded or gated content. But they don't pay or input payment information.
There are a few reasons this works so well. First, you're giving them something of value. And it needs to be valuable. If you're hyping the content as brilliant and life-changing, it really needs to be. Your audience will be disappointed and may unsubscribe if it falls short of your promise.
The free offer is a brilliant investment of your time and marketing efforts because you're opening a conversation that offers a sample of your expertise. Ideally, you keep following that with great content and build up trust in your brand.
Targeted Campaigns by Platform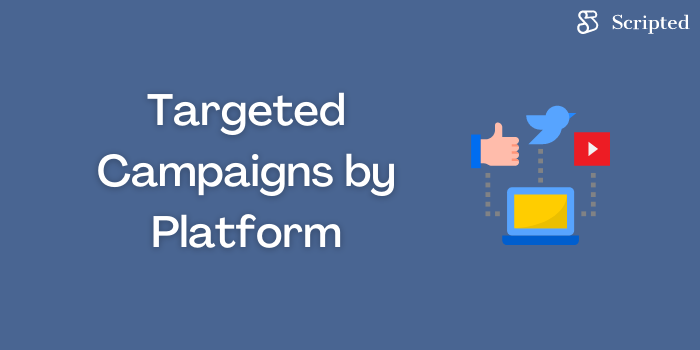 What platforms are you using to promote your business? Social media is a great way to expand your newsletter readership and increase your mailing list. Consider creative advertising, a reader challenge, or asking for a simple share.
You should tailor your efforts to the individual platform and audience. One problem a lot of businesses have is that they use the same content across all social media channels even though audiences are different on each. Check your analytics and see which posts and platforms have the most engagement. Get creative.
For example, if a live video gets the most attention on Twitter, offer an "Ask Me Anything" if you reach x number of subscribers. An AMA is an offer to answer questions from your followers if you hit your goal. Or you could offer a free chapter of your book (if you wrote one). There's no limit to the creative ways you can use your platforms to increase your mailing list. Test out a few to see what works.
CTAs on Your Social Media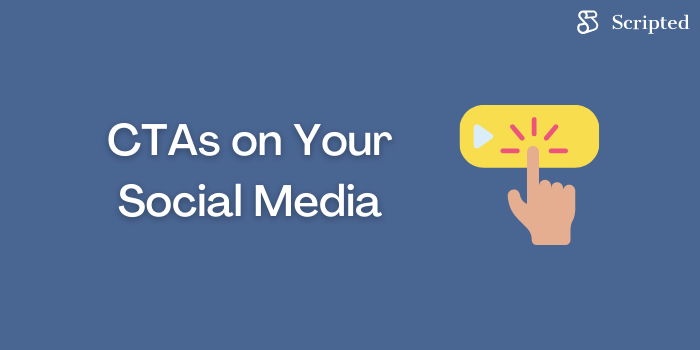 Your profile or page offers great real estate to include a CTA (call to action) for your mailing list. Some platforms let you include an opt-in button. In other cases, you can use a pinned post to keep it at the top of your feed for high visibility.
A great CTA is an unobtrusive way to keep the offer out there without being overly salesy. You're giving your audience an easy way to connect with your newsletter and mailing list. If you're offering great content people enjoy, many will take the extra step to sign up so they don't miss anything.
Link the Opt-In Page in Your Email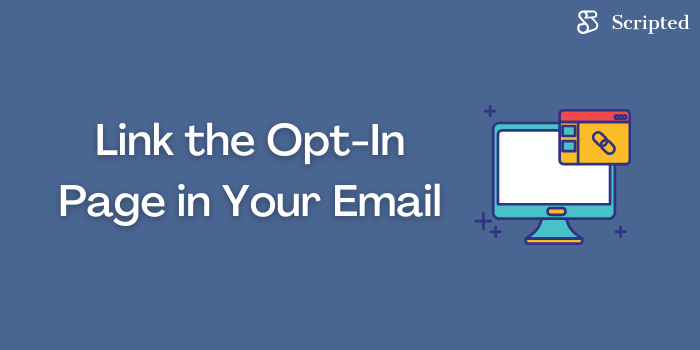 Your personal and business email are great places to promote your newsletter or free offer. If you run a business with employees, ask them to share the link in their signatures, too.
People often forget about their email signatures, but your connections have a chance every time you communicate to check out those links. It takes only a few minutes to adjust your email templates, so it's definitely worth the time. You can also include a brief CTA if you're offering a giveaway or event. If you promoted your newsletter with a contest on Facebook, add a sentence or two to the bottom of your email inviting recipients to connect on Facebook or opt-in through a direct link.
These are small actions that take little time but have major impacts on engagement.
Include Social Share Links in All Campaigns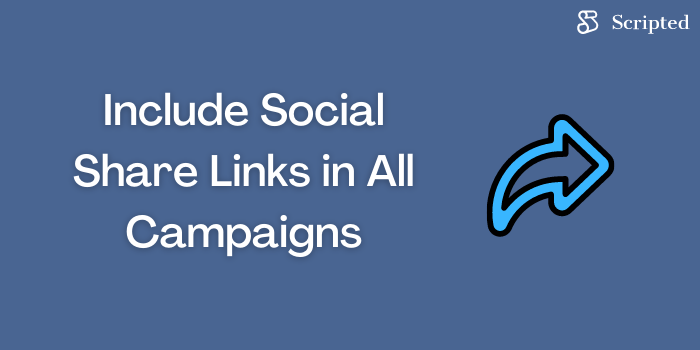 Social shares are so important. You can include share buttons in your email campaigns so recipients can share your content with their followers. This gives them a quick, easy way to share content they find valuable. And it puts you immediately in front of a whole new tribe of followers.
Your email list is an amazing way to increase engagement and personalize messaging for your audience. Add a few strategies to your efforts and see which ones pay off. And don't be afraid to try something new. Sometimes the best campaigns are completely creative and unique to your brand.