How to Crush a Content Tune-Up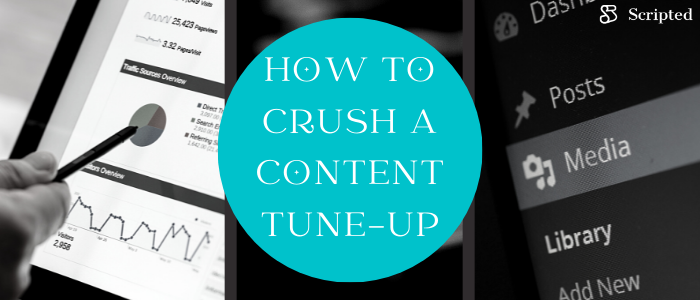 A good content tune-up will take your original post and make small changes to improve readability, SEO potential, tone and style, storytelling ability, and so much more.
So how can you tell if a piece of content, a blog, or an article needs a tune-up, and how can you approach this piece of content so that it does not fall flat again?
When looking to tune up your content, here is a step-by-step approach outlining some writing tips, tools, and processes to ensure your blog posts have their desired impact.
1. Identify the goal of the blog post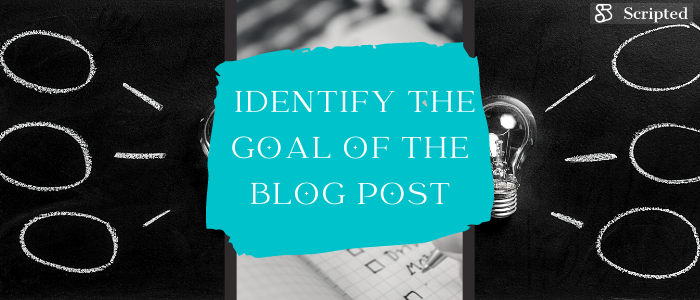 Before you can begin your content tune-up, you must understand what the intention of the article is.
Some common questions that you want to consider are:
Are you looking to sell a product? 
Is it to direct the reader to a specific landing page? 
Is it meant to be informative? 
Is the goal of this content to entertain?
Do you want the reader to take away particular knowledge from your writing?
One essential element to creating successful blog posts is that the reader finds value in the content.
For example, if you write a blog on weight loss for your audience, it is safe to assume your reader is looking for tangible ways to start losing weight immediately. 
If your blog does not provide the reader with actual tips and strategies to lose weight and is only trying to sell a product, the intention will not align, and the reader will not engage with your post.
It is essential to identify the blog post's goal before creating it so that your content matches its intention and does not fall short for readers.
Why identity is key
Backlinks are proven to increase SEO rankings. Companies are likelier to link back to your website if you have a high-value blog post that creates engagement and social shares from readers.
2. Run a webpage speed assessment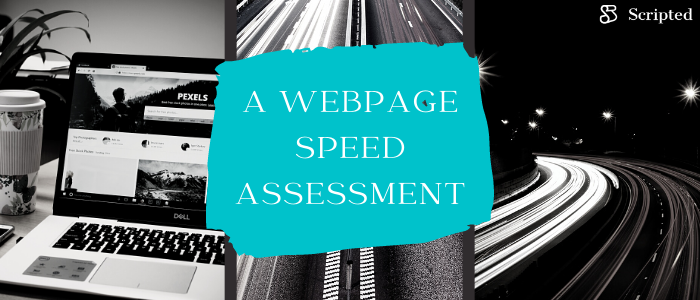 A common issue for writers is that their blog or website may have prolonged loading times.
Not only can this be highly frustrating for the blog readers, but it also can harm your ranking on google.
Here's a quick tutorial on how you can use a google speed test:
Go to

GT Metrix

and enter your blog page URL.

GT Metrix will then provide you with an analysis of your blog or website's performance. This analysis includes first page load time, third-party requests (images, scripts), and the total size of all resources that need to download to see content on the front end.

If it appears that there may be delays due to slow loading times, this could indicate other underlying issues such as server capacity overloads or overloaded networks within internet providers.
It is important to note that mobile loading speed is a common issue for blogging sites, so make sure your blog posts are mobile optimized with fast loading times.
3. Assess the analytics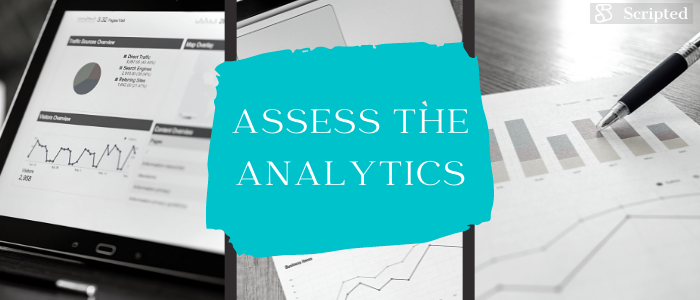 Frequently checking the analytics of each blog post is a great practice to ensure your content achieves optimal traffic to your website or blog.
Analytics is very important as they can provide you insight into how blog readers are engaging with your content.
You want to know what is working for blog posts and which topics need more work to improve engagement rates.
When you identify a blog post that is not getting any page clicks, engagement, or desired results, you must understand the numbers behind the lack of engagement.
One of the most common analytics tools is called Google Analytics.
Google Analytics
Using Google Analytics is a great way to find out what your blog post readers are searching for.
To install Google Analytics, you must start by adding an HTML code to the blog post's header that you are looking to have analyzed.
If you are not familiar with how to install or set up Google Analytics, here is a great guide for you: Step-by-step guide to installing Google Analytics.
Some common metrics that Google Analytics can provide you are as follows:
Whether your readers are using mobile or desktop.

Where your readers are located.

The languages your readers speak.

How many people click on call to action on your blog post.

The amount of time that people spend on your blog post.
Analytics data should always come first before design changes, so you know where weaknesses lie before addressing them.
You'll have a better idea of why the original piece may not have gone according to plan by using analytics.
4. Assess readability and engagement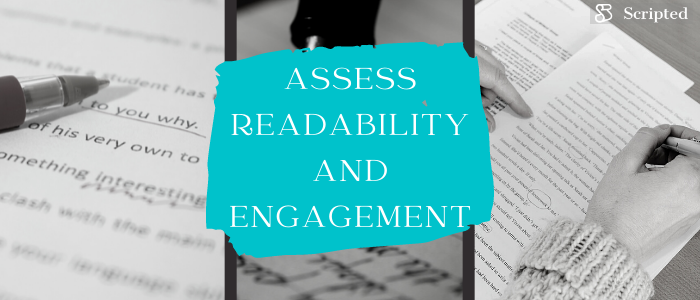 Readability is one aspect that needs constant attention for any piece of content.
Did it have a lot of grammar, spelling, punctuation errors?

Was the content poorly formatted?

Did you not use any headings or subheadings to help readers better navigate through your words and ideas?

Not only does it build credibility with your audience, but google's algorithm also takes

spelling and grammatical errors

into account when it comes to rankings.
Another thing to consider for readability is that your content speaks to your audience's demographic. 
You must understand who your intended audience is and speak in a way that they will understand and engage with.
For instance, if you target a broad audience that may involve a wide variety of expertise, you may want to consider using language and symbols that are easily understandable for a wider range of audiences.
Suppose you're targeting an audience in the medical field. In that case, it may be helpful to use more technical language and terms as your article will more likely have expectations of professionalism and information.
Other readability considerations:
Length

Use of contractions

Word usage (such as using less jargon)

Writing style (formal/informal)

The sentences structures, are they short and concise or run-on sentences?
If it appears readability is an issue, you can use a tool such as Grammarly to assist in all grammatical errors before re-launching your blog posts.
5. Run a keyword analysis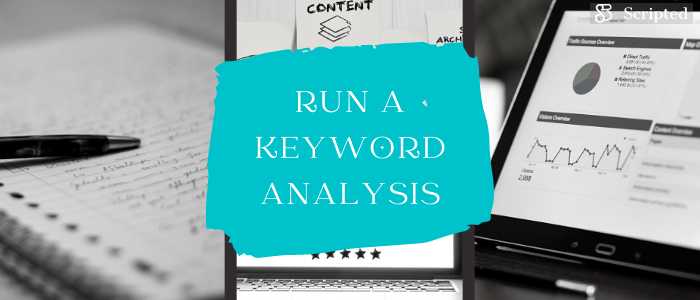 Keywords are the backbone of blog content, and an independent blog post without the proper keywords may not rank very well.
Running a keyword analysis helps you determine what words people use when looking for blog posts.
Keyword analyses are an important step to find out if your blog post has relevant verbiage that your intended audience is searching for when on google.
Here are some things to look for when doing a keyword analysis on your blog post:
How many times each of your keywords are used throughout the article?

How many keywords are used in the headers and subheaders?

If the main keyword is used in the blog URL

How often do high-ranking competitors on google use specific keywords?

The search volume and competitiveness of your keywords

The search phrases your audience is searching for on google
If you are unsure how to run a keyword analysis, there are plenty of great tools and software you can use.
Semrush is a great tool that you can use to run a keyword and ranking audit on your article.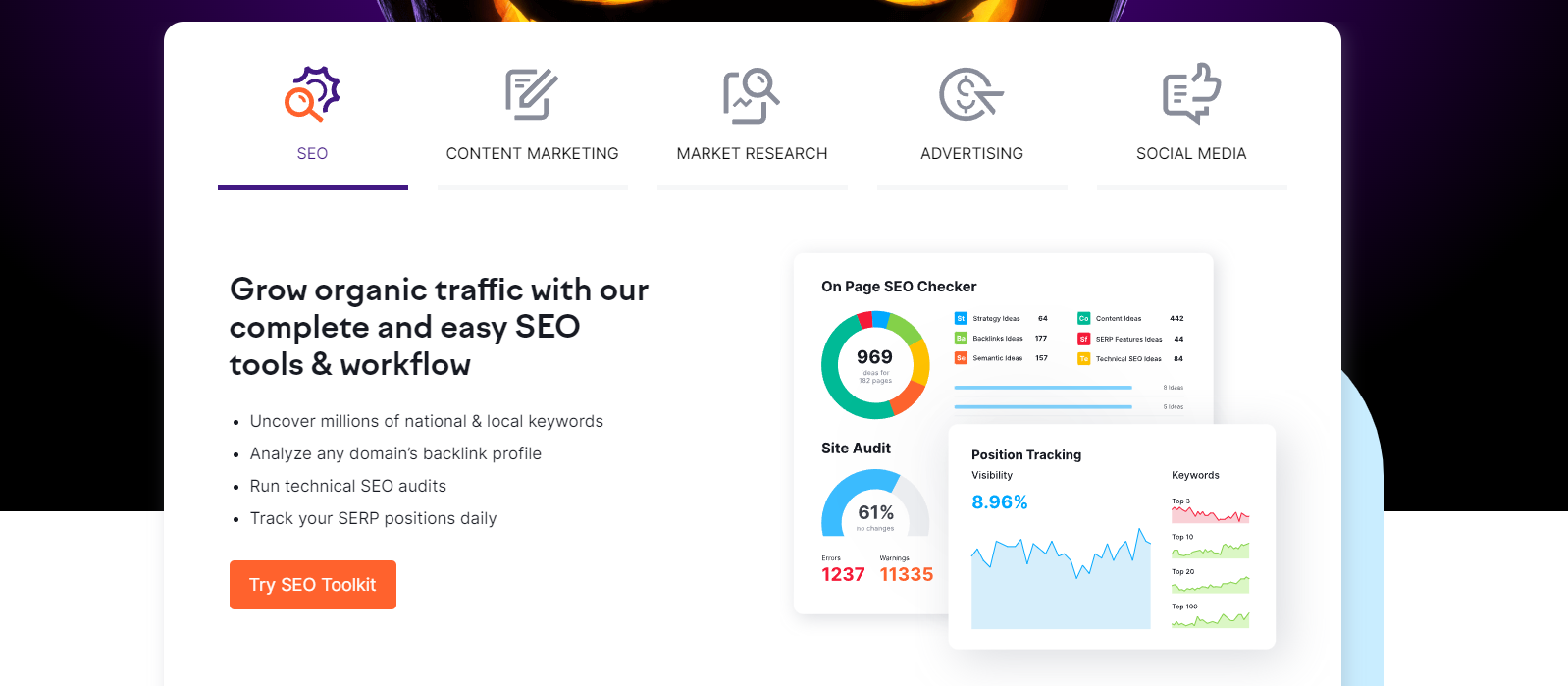 Topic is another excellent tool that can help you ensure you have the right keywords throughout your blog post.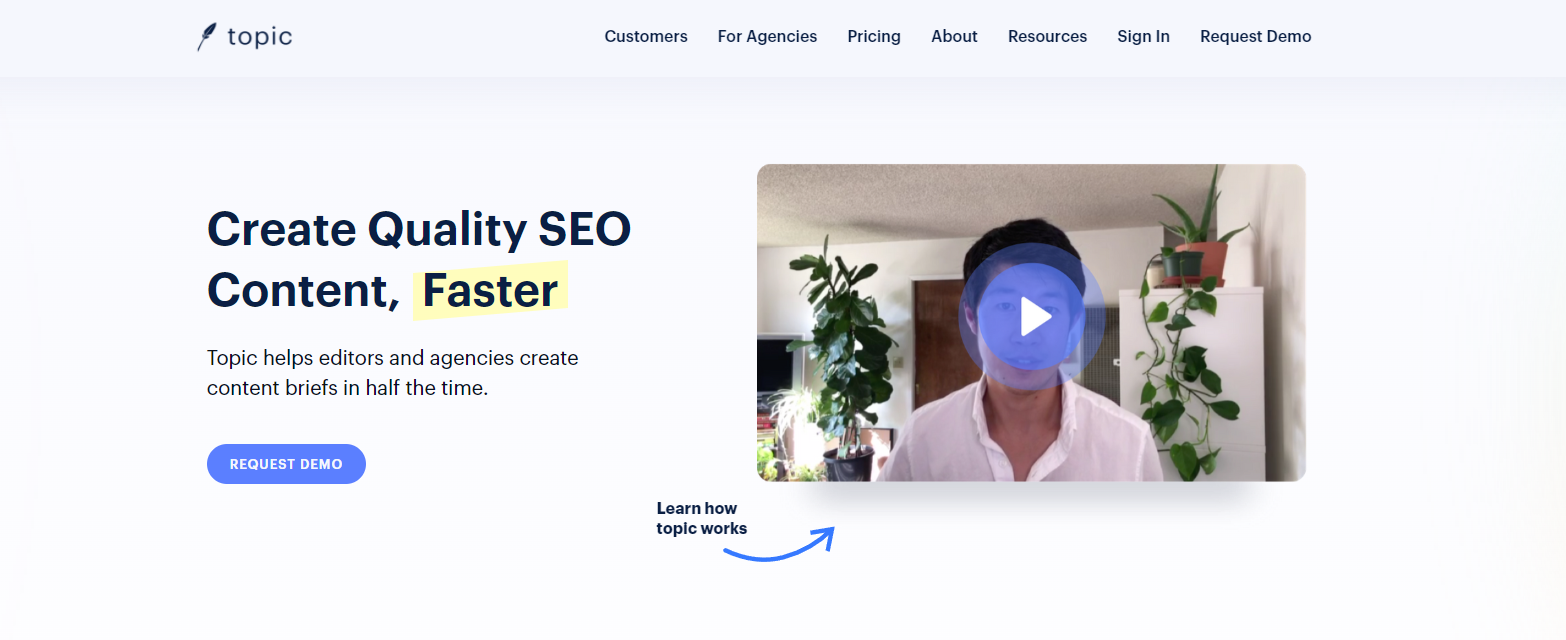 A tool like Topic will provide you with an SEO ranking of your article or blog post before it is even published. This is a great way to ensure your article is optimized to rank on google immediately.
6. Update any outdated information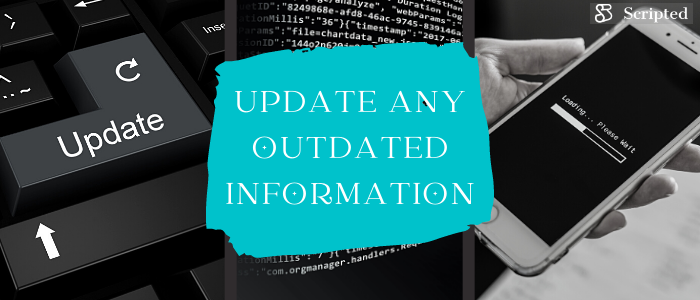 Does your blog post mention a website that no longer exists?
Is there an event you are writing about that has already passed by that makes your post outdated?
If so, it's important to update this information as soon as possible.
Updating your blog posts information can positively impact your Google rankings and increase click-through rates to your blog post.
Some blog posts may just be written several months or years ago and have not been updated since then, leading to outdated information or mistakes in dates.
Updating blog posts ensures readers will find up-to-date content when they search for related keywords on Google searches. It also helps maintain trust with your audience over time in providing quality content from reliable sources at all times.
Conclusion
There are many writer tips and tricks for how you can tune up various content pieces properly. One of the most important things is always to understand what is wrong with the article in the first place. Once you grasp the issues in the blog posts, you next want to run some tangible tests to see how you can further improve the blog. The goal is always to improve content quality and performance to achieve better Google rankings, increase engagement, and provide engaging blog posts readers will want to read more of.
If you're looking for expert support for tuning up your blogs for maximum optimization, hire a Scripted writer today!