Short-form vs. Long-form Content: Which Is Better for Your Business?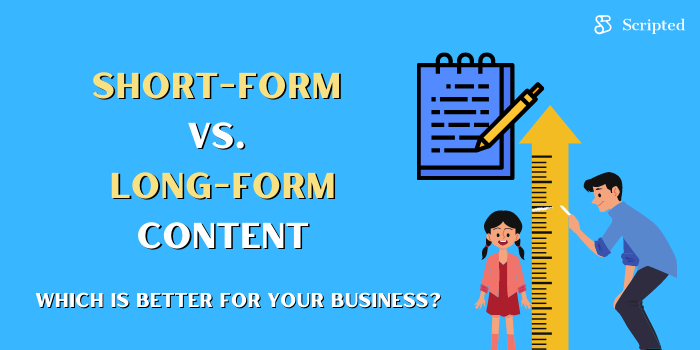 The debate continues over the power of long- vs. short-form content in the world of digital marketing.
Some experts argue that long-form is the way to go because Google ranks them higher. On the other side of the coin, many say that readers simply do not have the attention span to read 2000+ words, so short-form content should be a top priority.
Regardless of which side you're on, one thing is certain, content matters. Period. And so does your posting schedule.
Whether posts are 400 words or 3000, consistent and reliable scheduling is critical when aiming to build an audience and drive sales.
So, which format is best for you? Short- or long-form?
Both are effective when used correctly, so before answering this question, you need to consider your business model, audiences' habits, and your overall sales goals. Let's dive in!
What is the Difference Between Short and Long-form Content?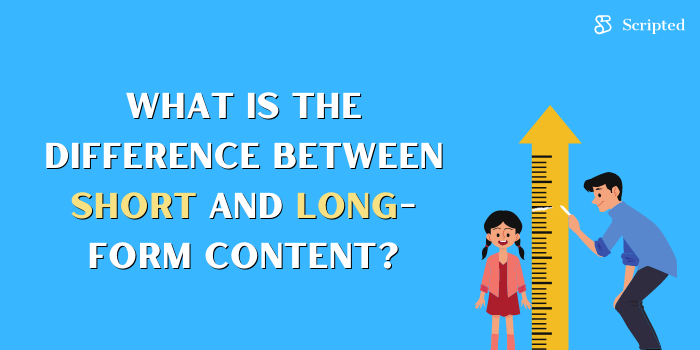 Short-form content is any content that is created quickly and then consumed just as quickly by the reader. Think Instagram stories, tweets, Facebook statuses, short video scripts, and blog posts under 1000 words. Typically, the goal here is to quickly guide or educate readers, bringing their attention to a strong CTA.
When it makes sense to write pieces 1000+ words or longer, with 3000+ words being the golden standard, this is when long-form content comes into play. However, experts discourage blog posts over 5000 words. In this case, consider a series or an eBook.
For long-form content, white papers, books, lengthy blog posts, and full-length video scripts are all optimal choices. When you want to position yourself as a subject matter expert and develop a relationship with readers, this is an optimal choice. To pull off long-form content, you need to position yourself as a subject matter expert, incorporating quotes, testimonials, stats, and other quality pieces of information.
The Pros and Cons of Each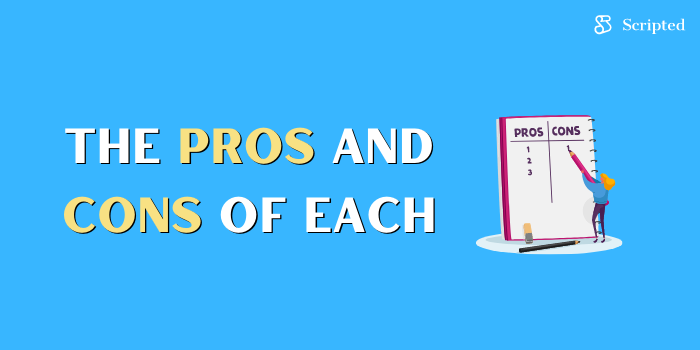 The primary benefit of short-form content is that it's easy and inexpensive to create. The downside is that it also requires little investment from your readers, making it easy for them to forget. This can negatively affect your conversion rates — except for when you consistently publish short-form content that drives clicks and engagement. When done correctly, short-form content can drive traffic and encourage quick growth.
In contrast, long-form content tends to perform better in nearly every metric.
Readers are more likely to share long-form content on social media and this form of content also ranks higher in Google search results. Top results are an average of 2000 words or more, with shorter posts ranking lower.
Perhaps most importantly, a Crazy Egg study found that long-form content has a 30% higher conversion rate.
The cons here are that it's more time-consuming and expensive to produce.
Then There Are Pillar Posts...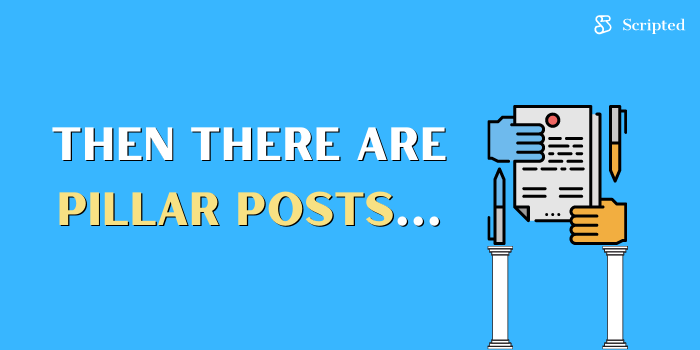 Also known as pillar pages, anchor posts, and cornerstone content, pillar posts are long-form posts that function as the foundation for the rest of your content. These posts are incredibly detailed and evergreen.
If you're just starting, publish 5-10 pillar posts and then fill in the gaps later with short-form content.
If you're already established, you can turn existing content into pillar posts. Looks at your analytics to see what posts perform best. Of these posts, which most closely align with your goals as a brand? Can you expand on these posts to make them 2000+ words if they're not already? Do you have the expertise to offer a more comprehensive guide? If so, turn shorter posts into pillar posts. When doing so, consider keyword research, incorporating long-tail keywords.
So, to answer the initial question — which is better?
The answer is, both serve a purpose and you can create a combination of both.
The key is to create quality content, regardless of the length. Hiring a content writer on Scripted can help you accomplish this.
Start a free trial to get started today!