Blog Ideas For Text
Content marketing blog ideas from freelance writers available for hire. Scripted vets bloggers for quality, creativity and expertise.
Short Blog Post $49.50
This lifestyle post will discuss the most exciting trends for summer 2018 in the form of a product round up/list. The list will include premium press-on nails, clip-in hair extensions, and au naturale-looking makeup for the millennial woman.
---
Standard Blog Post $326.35
Blockchains couldn't exist as we know them without hash encryptions. These codify information into a string of numbers which is lumped together with others in a block that can help identify what should come next in the chain to guarantee information.
---
Short Blog Post $49.50
With Kevin Durant's recent decision to sign with the Golden State, the Warriors look nearly unbeatable. I'd like to write a series of blog posts (probably five) each discussing one other team's chances of beating GS in the playoffs next year.
---
Short Blog Post $49.50
With Tom Brady forgoing his appeal to the Deflategate 4-game suspension, the Patriots may not be playoff contenders for the first time in over a decade. Learn 4 reasons why this NFL team won't make it to playoffs next year.
---
Standard Blog Post $77.50
With the rise of such do-it-yourself (DIY) software to do income taxes, more and more people believe that they are saving money by doing their own taxes. But are they? This SEO blog post -- which is perfect for tax professionals -- will discuss, in extensive detail, the pros and cons of doing your own taxes, and will conclude with a soft cell/CTA (call to action) for the client.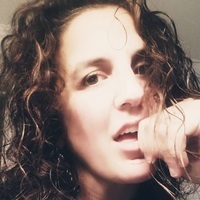 New York, New York, United States •
---
Short Blog Post $49.50
Facebook has a jobs section. LinkedIn allows you to explore people's talents and skills with ease. Even looking at an Instagram or Twitter account allows employers to see what types of activities their potential candidates are interested in and see if their values align with the company's. Using social media is extremely beneficial in recruiting employees and finding those who seem best fit for the job.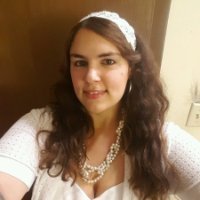 Holland, Michigan, United States •
---
Short Blog Post $63.75
With the new year starting I'd like to write an accessible, informative article detailing 5 ways to keep New Year's resolutions - using proven psychological principals. Some of the main points will include: 1) Creating public accountability by telling family, friends & social media about your goals 2) Using incremental goals to achieve a larger goal - for example setting a timeline to stop smoking, by reducing the number of cigarettes per day with defined targets (rather than just trying to go 'cold turkey') 3) Partner with someone who has the same goal - create extra accountability and draw extra strength by creating a goal with another person - and working to achieve it over the same timeline. This will be a very accessible article that will appeal to almost everyone, and will be the perfect format for social media, blogs etc. It would be a pleasure to write this article for you - Matthew Devitt.
---
Short Blog Post $58.50
I would explain the statutes of limitations for creditors and third-party debt collectors. Inform the consumer of his rights under the FCDRA and what action to take if a creditor violates the act. I would discuss various debts, such as contracts and credit card debt. I would explain the variations in state laws and lengths. In some states the statute of limitations is just three years, while in other states it can be as long as 15 years. I want to answer questions like: What actions reset the clock? How can a debt collector can extend the statute?
---
Standard Blog Post $107.50
**Proposed article length: 750 words. This is a very interesting and emerging topic, and I already have ample experience writing about autonomous vehicles and AI.*** I'd like to write an informative and conversational article about how self-driving cars work, how AI is being improved, and how self-driving cars will soon be safer and more reliable than even the most skilled human driver. Topics I'll cover are: 1) How data is being captured from both the real world and the virtual world, 2) How AI software 'thinks' during driving, how the vehicle processes information (GPS, internal & external sensors etc) and how your car creates an image of the world around it 3) How self-driving cars will change the driving and transport industry (for example, approximately 4 million existing US jobs will become obsolete in the next 5-15 years) 4) What the roadmap is for the next 5-10 years, during which we will see the emergence of "SAE Levels 4 & 5" - which are complete driving autonomy. It would be a pleasure to write this article for you, thank you - Matthew Devitt.
---
Short Blog Post $132.50
Natural selection is not a deliberate process. There's no consciousness behind it executing a grand plan for humanity. But if there were, that consciousness would not be your friend. We attribute our survival skills to natural selection, but it has not taught us how to survive. It has taught us how to reproduce. After that, it doesn't care what happens to us one way or the other. For that reason, we would do well to regard our "natural impulses" with suspicion. This will come as no surprise to anyone confronting the rate of unwanted teen pregnancy. Natural selection doesn't care if pregnancy ruins your life. But what about true love--the kind that makes you feel as though your destiny, your truth, and your ultimate happiness have been revealed to you? Human beings have learned to reign in (to some extent) their raw sexual hunger through morality, cultural pressure, and the law. But what if true love is natural selection's version of The Empire Strikes Back? Consider how many marriages end in divorce or acrimony. Consider how indifferent true love is to things that really support lasting relationships such as shared values, mutual respect, and the ability to negotiate successfully. Consider how true love strangely transcends sexual intercourse while leading always inevitably to precisely that. Consider that true love is great at making babies but not so good at making marriages. Once you reproduce, natural selection is interested neither in your quest for fulfillment nor your need to put the kids through college. The next time you get that loving feeling, ask yourself whether your heart is really leading you to the ultimate union of truth and beauty or natural selection is just luring you into the woods to have its way with you. The thought that our highest aspirations, like our basest urges, might be not our truest selves but something more akin to demonic possession is unnerving. But if you really want to find fulfillment, especially with another person, you might be better off trusting your head than your heart.
---
Power your marketing with great writing.

– Start your 30-day free trial today!
Start Free Trial