Blog Ideas For Paint
Content marketing blog ideas from freelance writers available for hire. Scripted vets bloggers for quality, creativity and expertise. See how blog ideas work...
Short Blog Post $49.50
I will write about how you can prepare for the weeks or months of chemo so that you can maintain your dignity. I will discuss options like purchasing a wig before undergoing the treatment, buying clothes that are comfortable and easy to get on and off. I will also talk about how the individual can use positive affirmations to stay optimistic and have a strong mental attitude during the worst days of the treatment.
---
Short Blog Post $49.50
Most celebrity couples tend to fizzle out within a few years or less, never making it long-term. There are a few couples, however, who have done well at maintaining their marriage. Most that seem to last are those who stay out of the spotlight.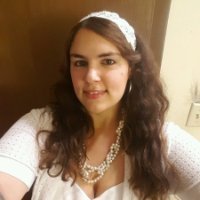 Holland, Michigan, United States
---
Short Blog Post $57.50
I'd like to write an informative, accessible 'listicle' which teaches people simple ways to reduce plastic from their lives. I will include some punchy statistics (with sources) for many of the items, to maintain interest and make the article more visual. Some list headings of the article will be: - Replace disposable coffee cups with glass/cork reusable cups - Buy a refillable metal lighter instead of using disposable lighters - Stop chewing gum! - Buy a razor with replaceable blades instead of plastic disposable razors - Buy some reusable cloth shopping bags (and leave some in the back of the car at all times!) - Switch from plastic diapers/nappies to cloth alternative It would be a pleasure to write this article for you! Thanks very much.
---
Standard Blog Post $170.00
Virtual reality (VR) and augmented reality (AR) are no longer promising tech... they are delivering on those promises. Here are some of the ways firms using practical applications of VR and AR today, from building design to maintenance.
---
Short Blog Post $51.25
Easy to come up with "bad idea" reasons, but: 1) Makes for a great cocktail party conversation 2) Out-hipstering everyone, permanently 3) Creates a closet that is full of intrigue 4) Incredible soil for free 5) Amazing low maintenance science project
---
Short Blog Post $107.50
If you have an old or damaged roof, your homeowners insurance company may decide that you're too big of a risk. Your roof provides essential protection to your home and is expensive to replace, so insurers will drop you if you don't maintain it.
---
Power your marketing with great writing.

– Start your 30-day free trial today!
Start Free Trial