Fouetté to Fit: I Ditched my Barre Class for Real Ballet
Order this Short Blog Post for $49.50:
Ballet-based barre classes have become popular recently, but many people don't know that real ballet classes tailored to adults are also available. The post explores what adult ballet class is like and its health and cost benefits compared to barre
---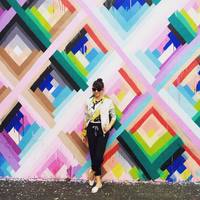 Columbus, Ohio, United States •
I'm a content creator and word nerd currently based in Columbus, Ohio and originally from Mexico City. I have a B.A. Professional Writing and French from the University of New Mexico an an M.A. in British Literature from Kings College London in the UK. I have professional experience as a writer and editor in the nonprofit sector and in trade publishing, and I'm intimately familiar with academic writing in the humanities. Two years of freelance experience in search engine evaluation have given me focused insight into how and why SEO techniques work, and they also gave me time to write my first novel, which I just sold!. My interests are varied--I've traveled extensively, I'm a voracious reader and moviegoer, I'm a baking whiz (just don't ask me to cook), I follow the latest fashion and beauty trends, and I love the performing arts (I wa...
No Ratings