Here are the 6 Types of Copy Editing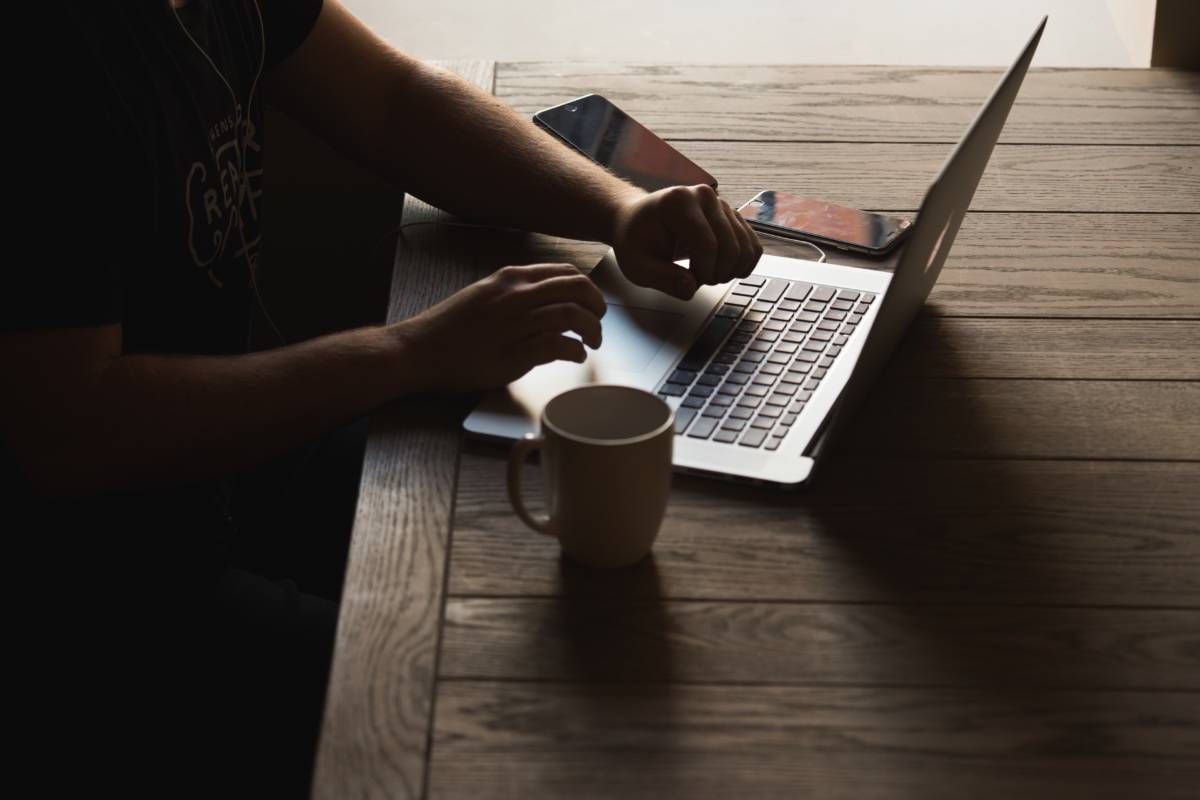 When a writer creates the perfect piece of content for your organization, that's only the start of the copywriting and editing process! A talented editor makes that content even better, leaving you with a finished product worthy of placing on your website, blog, or social media profile.
Though the term 'copyediting' is used to refer to manually reviewing a finished piece of content, there's so much more to it than that. Different types of editing serve a unique purpose in the content development process, with each one benefiting your organization. Familiarize yourself with each form to understand what you can handle and when you might benefit from partnering with a professional and reliable editing service like Scripted. 
1. Proofreading
Proofreading, sometimes called mechanical editing, is the process of checking the grammatical accuracy of written content. It involves ensuring all spelling, capitalization, syntax, punctuation, formatting, noun-pronoun agreement, verb usage, word usage, and sentence structure is correct. That can improve the credibility and authority of your content, encouraging readers to come back for more!
Proofreading offers more benefits than using a spellchecker. Super-talented copyeditors look 'under the hood' of content to identify writing inconsistencies and ensure no grammatical mistakes or typos embarrass your organization. You might use a free tool like Grammarly or ChatGPT to proofread your content, but the results are not the same. A human proofreader will manually review your piece of writing, word by word, and improve readability, helping you reach your content marketing goals.
Proofreading might involve:
Identifying commonly-made grammatical errors in content

Manually correcting content

Making sure content uses the right English

Sending content back to copywriters for grammatical revisions
While sometimes neglected, proofreading is a critical step in the content creation process because it improves your reputation with an audience. Even one or two errors might cause a reader to question the validity of your work, but an experienced copyeditor can catch these mistakes before you publish your content.
If you're not fluent with the rules and mechanics of grammar, it's best to have a professional editor painstakingly review your writing before publishing it. But, if you insist on 'proofing' your own work, it can be helpful to follow tips such as printing your written draft and reading it aloud to spot errors.
2. Line Editing
When most people talk about copyediting, they likely mean line editing. This process involves reviewing a piece of content as a whole, considering its tone, accuracy, clarity, consistency, and overall effectiveness. Line editing helps ensure a content piece's argument and main points are clear, well-supported, and match your house style. This process also makes sure content adheres to style guides such as the Chicago Manual of Style or the Associated Press (AP).
When line editing, you can take two approaches. If you decide to line-edit your work, it's best to step away from it for a few days and then read through it again with a clear mind. Alternatively, you can utilize a copyediting service like Scripted to provide an unbiased critique from a third party and ultimately make your piece stronger.
Think of line editing as an art, not a science. While free tools like Grammarly can identify inconsistencies in word choice, phrasing, and overall tone, only a human copyeditor can ensure a piece of content adheres exactly to your brief and stylebook, line by line. Unlike digital tools, these professionals have interpersonal skills and know how to enhance the flow and pacing of written content so it really resonates with your readers.
3. Fact-Checking
Fact-checking is a more straightforward type of copyediting. It ensures all facts are accurately represented and appropriately attributed according to the publisher's style requirements. While fact-checking services exist, you can fact-check your content by revisiting referenced works to double-check accuracy and add citations before publishing. However, this process can be labor intensive and prevent you from completing other business tasks.
Fact-checking is critical in the copyediting process because it prevents your organization from spreading misinformation to audiences. Not fact-checking claims you make in content pieces could jeopardize the reputation of your business and impact the search engine optimization (SEO) of your articles. Google, for example, favors content with reputable sources, such as credible news articles, government organizations, peer-reviewed research studies, and whitepapers.
A recent copywriting trend is the rise of AI-generated content like that created with ChatGPT. However, this tool can't verify information like a human copywriter or editor can, resulting in your content lacking credibility. Using a professional copyeditor to remove factual errors and check information with authoritative sources will improve your content marketing objectives and ensure your content is error-free. 
4. Rewriting
Sometimes a result of line editing, rewriting involves reconstructing a portion of a written piece. It might be a copyeditor's job to rewrite sections of content by removing outdated information, replacing existing sentences with new ones, and ensuring content matches your intended style and tone. A content writer might rewrite an entire article if you want to improve SEO, change the perspective of a piece, or make content more relevant to audiences after a recent business or industry development.
If you're facing a rewrite, it can be helpful to leverage an outside party to provide a fresh outlook and approach to the piece. A good copyeditor will restructure certain portions of your content so it meets your exact requirements, helping you create content that appeals more to your readers.
Content rewriting might involve:
Changing words and sentence structure to improve content without changing its original purpose or intent

Adding a new keyword or series of keywords to the existing content so it ranks higher on search engines like Google

Improving tone, grammar, syntax, and executing other copyediting jobs

Adding tables of content, page numbers, bullet points, and other aesthetic elements to existing content pieces
The best content editing platforms might provide you with a document that shows edits made to your original content so you can track changes.
5. SEO Copyediting
When writing for the web, it's important to write and edit your copy for search engine optimization. That means identifying the keywords your target audience is searching for — Scripted and other content editing platforms can also help with this process — and incorporating those words or phrases regularly and naturally throughout the copy.
Whether you are optimizing content for search engines for the first time or have intermediate knowledge of SEO, a copyediting platform like Scripted can transform your search rankings on platforms like Google. That can help you attract more people to your website or blog, increase brand awareness, and target potential customers with your products and services.
While they don't necessarily provide a direct copyedit, SEO copyeditors like Scripted's freelancers can help with other SEO measures, such as ensuring your site links are up to date, your content is tagged appropriately, and you use the right heading types for search engine crawling (H1s, H2s, H3s, etc.). These professionals can also create meta descriptions, SEO titles, page titles, link slugs, alternative image text, social media posts, and other elements that can improve your search rankings.
SEO copyediting is important because 68% of all internet experiences start with a search engine. By optimizing your content, you can promote your offerings and establish yourself as a credible and authoritative content creator to a potentially global audience. Some of the world's most successful companies use SEO copywriting and editing to move potential customers through their sales and marketing pipelines.
6. Content Refreshing
As a general rule, it's a good idea to refresh your content regularly. This can involve a simple content review to check for a stale or outdated tone of voice, inaccurate or changed information, and other out-of-date copy. Refreshing digital content can also help improve SEO results.
Say you own a real estate business and created a blog post a couple of years ago about the best places to purchase property in your market. That list might have changed considerably since you published the blog post, making it time for a content refresh. An experienced copy editor can take your original content and quickly remove outdated data and freshen up your content. That means you don't need to write a new blog post from scratch.
While you can likely refresh your own copy, it can be very affordable to leverage a copyediting service for this work. The copyeditors can provide a fresh perspective on your messaging and quickly adapt your copy to a new tone of voice. You can also save time refreshing your content and focus your efforts on other areas of your content strategy.
How Scripted Helps You Achieve Your Copyediting Goals
As a general rule, if you're uncertain of your ability in any of the six copyediting types above, leverage the help of an expert who can affordably copyedit your work for you. Scripted takes care of the heavy lifting of copyediting. Its vetted freelance editors are waiting right now to proofread, line edit, fact-check, rewrite, optimize, or refresh content based on your business requirements and use case.
There's no comparison between an AI-based copyediting tool and a real human copyeditor. Scripted's freelancers will ensure your content gets in front of the right eyes, regardless of your publishing channel, helping you target your desired audience.
Sign up for your free 30-day Scripted trial today.