Why Your Website Needs to Be Search Engine Optimized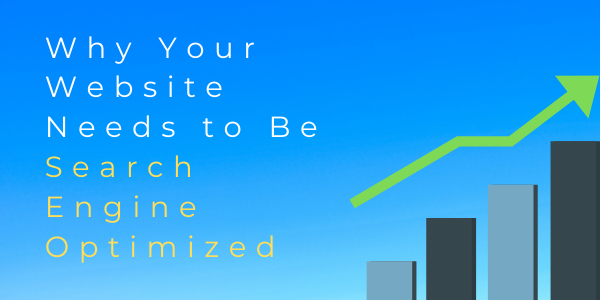 An SEO optimized website can give your business multiple benefits that lead to greater levels of success. Optimization isn't something that you can accomplish within a few hours or days, though. It takes a lot of skill, practice, and patience. Still, the results are often worth it.
You don't have to do all the work in-house. You can always outsource services to Scripted to optimize your site without forcing your creative team to work overtime. 
Improve Search Engine Ranking and Boost Traffic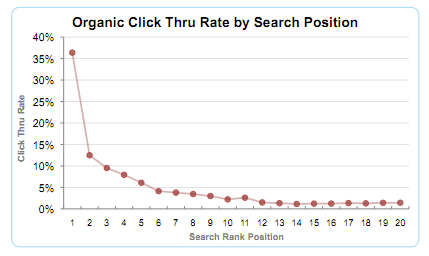 Few things drive business success like your website's search engine ranking. If your website doesn't get listed on the first page of search engine results, very few people will ever see it. The closer you can get to the top position, the more traffic you'll attract.
In Google search results, the first result has a 31.7% click-through rate (CTR). The second result has an average 24.7% CTR, and the third, 18.66%. By the time you reach the sixth position, your CTR falls to 6.23%. The tenth position at the bottom of the first page has a mere 3.09% CTR.
As someone managing a website, your primary goal is to reach the first page of search engine results. Once you hit that milestone, though, you still have a lot of work ahead of you because the first result gets 10-times more clicks than the tenth result.
Earn More Advertising Revenue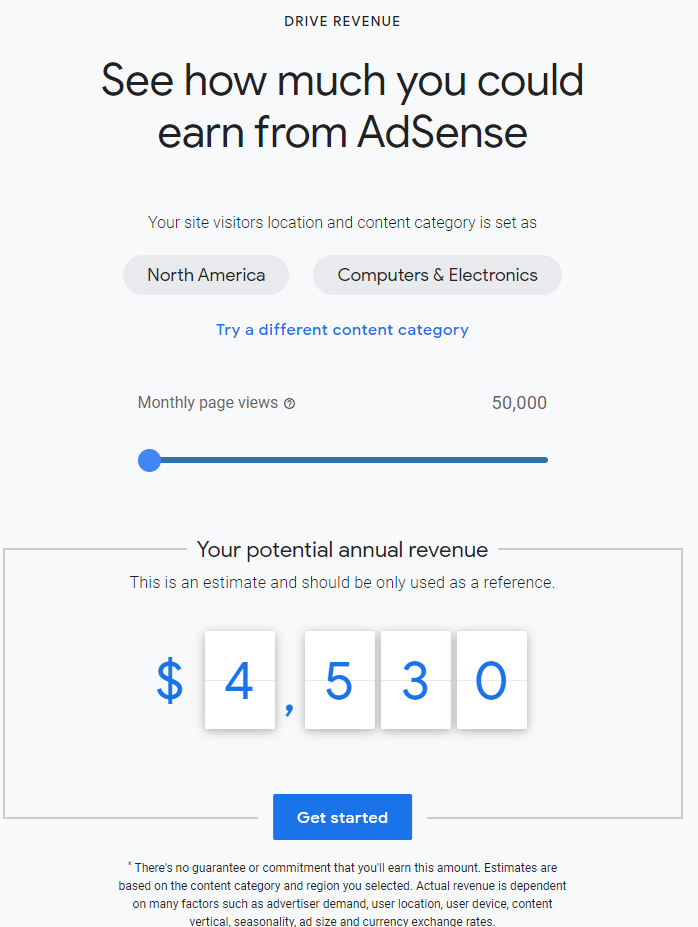 Driving more traffic to your website makes it easier for you to reach your other KPIs. As more people come to your site, you get more opportunities to generate revenue from advertising.
Google AdSense probably comes to mind when you think about earning money from advertisements. AdSense gives you an easy way to do that. If you're willing to give Google some space on your web pages, you can earn money when people click those ads.
Unfortunately, most websites find it challenging to generate impressive amounts of money from AdSense. AdSense provides a calculator that estimates how much money you can make. If you have a website based in North America that publishes content about sports, you can potentially earn $3,888 per year when 50,000 people per month visit your site.
With 600,000 annual views, you make about $324 per month. Increasing traffic to your site can increase the amount, but you could still struggle to earn enough to make content development worth your time and effort.
Other ways to earn revenue from advertising include:
Affiliate links—sites like

Commission Junction

,

ShareASale

, and

Clickbank

can help you earn money from affiliate sales.

Selling advertising space on your pages—

BuySellAds

can connect you with advertisers.

Sponsored posts—Accept payment from professionals and companies that want to publish guest posts on your site.
None of these approaches to making money work well until you can show potential partners that you have a popular site that gets consistent traffic. No traffic, no money. Making an SEO optimized website increases the chances that you will attract enough visitors to impress advertisers.
Boost Leads and Conversions to Make More Money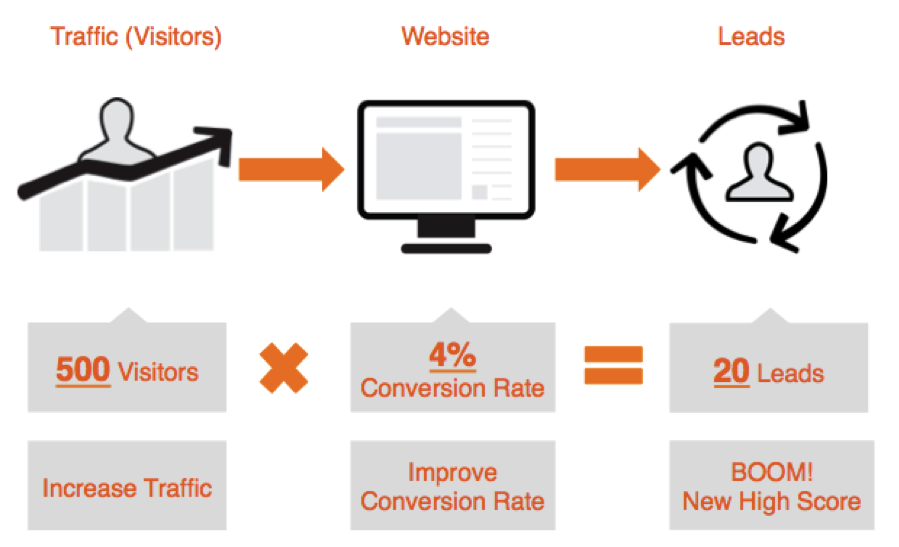 Increasing traffic to your website by improving its search engine ranking also gives you more opportunities to convert visitors into paying customers.
Not surprisingly, more companies focus on increasing conversions and leads than growing website traffic. Marketing expert Neil Patel shows the folly of that approach by pointing out that websites have notoriously low conversion rates. Realistically, you can't do much to improve your conversion rate. When you do increase it, don't expect a significant jump in sales.
It makes more sense to create an SEO optimized website. You get more sales by increasing your traffic than by increasing your conversion rate.
Most Successful Strategies for SEO Optimized Websites
SEO optimized websites perform better than those that don't use effective strategies. That raises an obvious question: what strategies get the best results?
Research Keywords That Rank for Your Industry
Search engine crawlers look for keywords that help them find and rank content that users need. Unfortunately, you don't get great results just by adding keywords that you think other people might use when searching for your content. You might get lucky, but you might also waste hours writing content that doesn't rank well.
Researching keywords gives you a better chance to optimize your content. Some of the best SEO keyword rank trackers come from:
Ahrefs

AuthorityLabs

Moz

ProRankTracker

SEMRush
These tools will give you accurate information, but you have to pay for access. And SEMRush subscriptions for freelancers start at $99.95 per month. A Business subscription costs $399.95 per month.
On top of your subscription price, you have to pay someone to create content that appeals to search engines and readers. You can do the work yourself, but it's a delicate skill. Most website developers and business owners prefer dedicating their time to other tasks.
Research the Keywords Your Competitors Use
An SEO optimized website has to compete against other websites to get a higher ranking. If someone does the job slightly better than you, they will attract more traffic.
Researching the keywords that your competitors use makes it more likely that you will understand their optimization techniques. With some trial and error, you can beat them at their own game by using their high-ranking keywords more effectively.
Place Your Keywords in the Right Places
Where you place your primary keyword helps search engines decide how much of a role the word plays in your content. If your keyword doesn't appear until the fourth paragraph, it probably doesn't matter that much.
When placing keywords, you want to make sure you include them:
Near the beginning of your title.

Somewhere in your meta description.

Within the first paragraph of your content.

In header tags and subheadings.
If you add an image to your page, try to include the keyword naturally in your alt tag.
Avoid Keyword Stuffing
Before search engines like Google developed advanced algorithms, website developers could attract traffic with a technique called "keyword stuffing." Keyword stuffing involves using an important keyword repeatedly to make it seem more important than it is or adding keywords that don't have anything to do with the content.
For example, someone publishing a web page about plumbing in 1995 might include references to TLC, Waterfalls, and Creep in the content. The musical group TLC had two of the year's most popular songs, so a lot of people searched for them online. Stuffing those keywords into text about plumbing meant companies could trick primitive search engines into suggesting their pages.
Keyword stuffing made search engines frustrating for users. Companies like Google recognized the issue and made better algorithms that could identify keyword stuffing and penalize websites that used the technique.
Today, keyword stuffing will ruin your website. Unfortunately, your content can get flagged just for looking like it uses keyword stuffing.
High keyword-density rates won't help your content perform better. An SEO optimized page has a keyword density that attracts search engine crawlers without raising suspicions.
SEO Optimized Websites Post Shareworthy Content
One of the most frustrating things about SEO optimizations is that sites that already receive a lot of traffic get rewarded for their popularity. Search engines assume that highly popular websites have information that people find useful or entertaining. In response, the search engines assign higher positions to the sites that get a lot of visitors.
Starting a new website means you have a disadvantage against sites that have been publishing content for years.
It takes time, but you can climb the rankings to put your content near the top of search engine result pages. It starts with posting content that people want to share with their friends and colleagues.
You can do several things to make your content more "shareworthy." Start by focusing on topics that will interest your readers. If you have a website that covers science news, take a fresh approach to describing the latest in medicine, space exploration, climate change, and other similar topics. Perhaps you make your content stand out by personalizing topics. Maybe you add value to your content by interviewing well-known scientists who can give you knowledgeable insights.
Other tips for getting more people to share your content include:
Adding buttons

that will automatically share content on social media platforms.

Including CTAs that encourage readers to share content with others.

Hiring social media writers

to create compelling posts that will convince more people to click-through to your content.
Update Old Content for a Quick SEO Boost
Content goes stale quickly in today's world. Whether you publish blog posts about video games or politics, most people will lose interest in your content within a couple of years.
Search engines know that their users don't want to read old content, so they tend to give higher rankings to new posts. (Obviously, A LOT of other factors influence your ranking. Assuming that two pieces of content are equally optimized, though, the newer page will usually get a higher ranking.)
Your old content shouldn't hurt your website's overall search engine positions. Unfortunately, those old posts won't get much traffic that contributes to your position, though.
A content tune-up can make your content more relevant to search engines and readers. Instead of hiring someone to write new blog posts, you can hire someone to update old posts by adding new links, data, and subheadings. With a little attention, that blog post about the unemployment rate in 2016 becomes relevant to readers in 2021. Search engines notice this and reward you by improving your content's ranking.
Is Your Site SEO Optimized? Check the Data!
Only data can tell you whether you have an SEO optimized website. You can get a broad view of your optimization's effects by paying attention to KPIs like:
Organic traffic coming to your pages from search engines.

Traffic coming directly to your website (meaning that people enter your URL in their browsers instead of searching for it).

Leads and conversions generated by your website.

Bounce rates—A high bounce rate means people didn't find the information they wanted, so they quickly navigated away from your page.

Session length that shows your content engages visitors long enough for them to finish reading posts.
A single metric can't measure your website optimization. When you look at more data, you get a better idea of whether your SEO optimization strategies work.
Take Control of SEO Costs by Outsourcing Your Strategy
Clearly, it takes a lot of time and effort to create SEO optimized websites. You can create an in-house team to optimize your content and website, but you'll spend a lot of money on projects. Marketing managers get paid a median annual wage of $149,200. The technical writers you need to create excellent content will expect salaries around $63,200 per year.
Now, consider the cost of employee benefits. Plus, you have to pay subscription fees that give your team access to the tools they need to research keywords and optimize content.
Expenses add up quickly!
Become a Cruise Control Member for Managed SEO Services
Cruise Control offers fully managed SEO and content creation services that will make your website more successful. Instead of hiring an in-house team or spending a lot of money at a marketing agency, you get SEO optimized content from campaign managers and writers.
Some of the benefits of becoming a Cruise Control member include:
A personalized content marketing strategy that uses

keyword research

and

competitive analysis

to improve your website's visibility and success.

A

dedicated account manager

who will work with you to establish goals and track metrics.

Content ideation and creation

from the best writers working in the Scripted network.

Analytics and reporting

that shows how SEO optimized content moves your site closer to its goals.

Monthly optimization reviews

that offer insight into your campaign and help your manager tweak your strategy for better results.

A

content calendar

that ensures you always have fresh content published on your site.
Schedule a consultation with a Cruise Control manager today so you can learn more about the SEO optimization benefits of joining Scripted.
Hire Vetted Writers With Experience in Website Optimization
If you're not ready to become a Cruise Control member, you can still get SEO optimized content from the experienced writers at Scripted. Scripted vets every writer before letting them join the network. Only about 2% of applicants get invited to join.
Take a few minutes to browse writer profiles so you can hire content creators with the experience and expertise that you need to make your website more successful.