How to Measure SEO Goals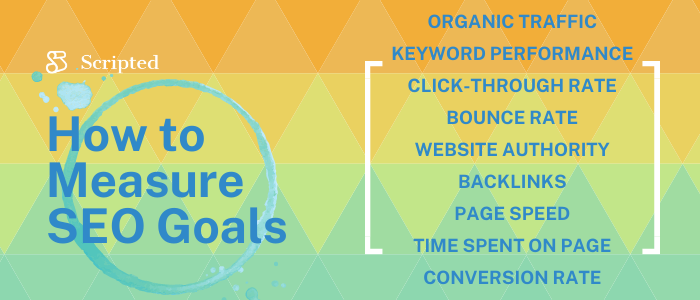 You can't manage what you don't measure, which is why tracking your performance is so important to getting results. Of course, Google itself tracks over 200 ranking factors, so how many should you be tracking on a regular basis, and which ones really matter? Let's dive into measuring your SEO goals so you can start getting real results.
The Best SEO Metrics
A great majority of website owners track the success of their SEO strategy based on straightforward metrics, like how much organic traffic their content is generating. However, you can't summarize everything into just that number. Here are the best SEO metrics to track.
Organic Traffic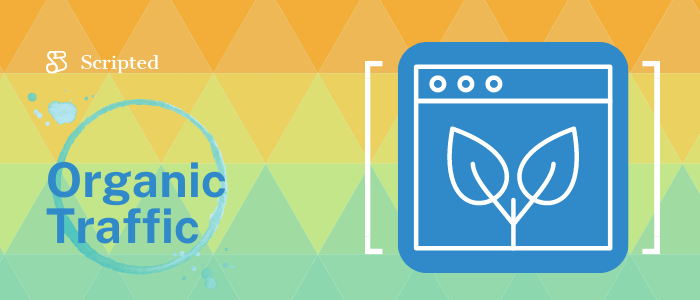 There's no doubt that organic traffic is a huge marker of how effective your SEO strategy is because it tells you, across all of your rankings, how many clicks you're actually getting. You may see this as a number, like 2,400 unique visits this week or 328 unique visits as of today. However, you should always get more granular.
You can start learning more about your organic traffic and perhaps extract information that will help you earn more of it by looking at:
The keywords that are driving the most clicks.

The keywords that are driving the most conversions.

Other organic traffic sources other than search (i.e., backlinks).
Countless tools exist that can help you dig into your traffic to analyze where it's coming from and where you may be able to get more.
Keyword Performance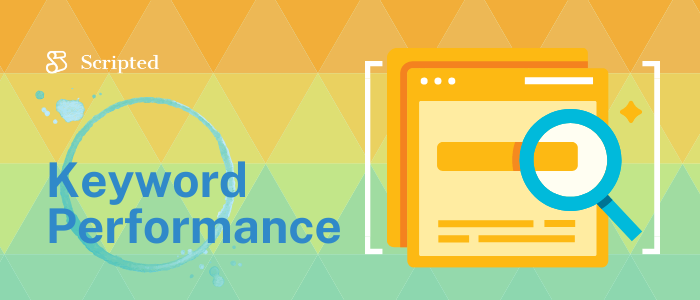 Any term searched on a search engine is a "keyword" that you can target and try to rank for. If a single word produces a results page in a search engine, that too is a keyword. If a combination of more than three words produces a results page, it's called a "long-tail" keyword. Knowing where you stand in the results pages is another good marker of your SEO strategy's effectiveness.
You can always check on where your website sits in the search engine by simply plugging in a keyword and finding your website. However, using a rank tracker is a much more efficient way of going about it, plus it will track your performance from multiple locations to give you a more accurate view of where you stand. 
Keyword tools can help you dig deeper into your keyword performance and discover new keywords you may want to target based on your niche. You can also look into your competitors' keywords to see where they're ranking and identify "keyword gaps" where you aren't. 
Click-Through Rate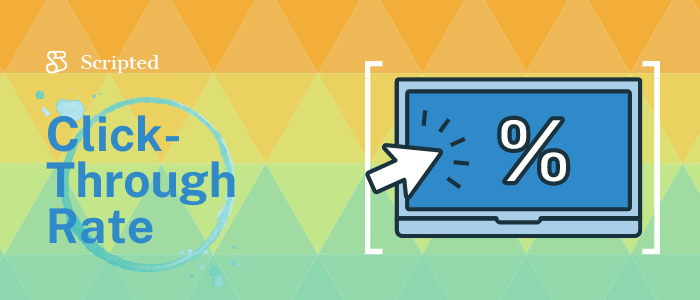 Some tools will reveal your search visibility, which is how often your website is being seen by searchers on the search engine results page. These tools typically go a step further and give you your click-through rate (CTR), which tells you how many people clicked on your link in the search results. For instance, if your website appeared 1,000 times last week and 270 people clicked, your CTR would be 27%. 
When you begin looking at this metric, it can reveal a lot, like whether or not your title tags and meta descriptions are enticing enough to get people to click on your site over all the other results in front of them. This metric can also make you take a second look at a keyword that may not lead to a lot of clicks. 
For instance, searches that revolve around a question can often be answered in brief by a featured snippet, so they may not result in a click. If that's the case, your goal should be to earn the featured snippet on the page, which gives you the absolute best chance of getting a click on that results page.
Bounce Rate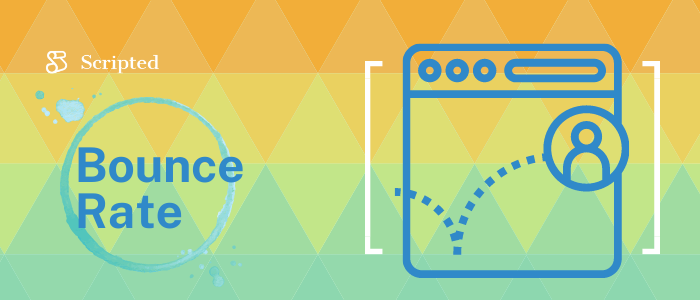 Your website's bounce rate is calculated based on the percentage of users who visit your website only to hit the "back" button or close the page before interacting with it. A high bounce rate is a bad sign, and something search engines don't like to see, because they assume a bounced visitor didn't get the answer they wanted from your site.
However, most bounces don't occur because of your content. Rather, since a bounced visitor was only on your website for a short amount of time, it's more likely that they left because your website's layout or lead magnet looked unappealing to them. In other words, bounces typically happen because your website and/or page design is lacking.
If your posts lack a featured image or if visitors generally click on your result and are met with a "wall of text," that can contribute to a high bounce rate.
Website Authority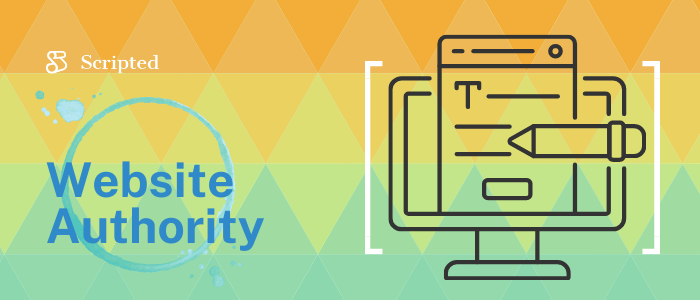 Website authority scores, such as domain authority ("DA") and page authority ("PA") can predict your domain's ranking. SEMrush is one tool that offers an Authority Score system, and they explain: "[The] Authority Score is measured on a logarithmic scale of 1 to 100, and a higher number means more traffic and better ranking. A low number may cause decreased traffic and ranking. Utilize domain authority scores to compare your website to your competitors and modify your SEO strategy to aim for a higher score than them."
To build authority, SEMrush suggests building backlinks, gaining consistent organic traffic, and giving your website time to age as all new sites are assigned a score of 1. Moz has created a similar system, called "Domain Authority," which "is based on data from our Link Explorer web index and uses dozens of factors in its calculations. The actual Domain Authority calculation itself uses a machine learning model to predictively find a "best fit" algorithm that most closely correlates our link data with rankings across thousands of actual search results that we use as standards to scale against."
These metrics aren't used by search engines, but they're based on factors that search engines take into account, so they can help you measure your website's health and potential performance.
Backlinks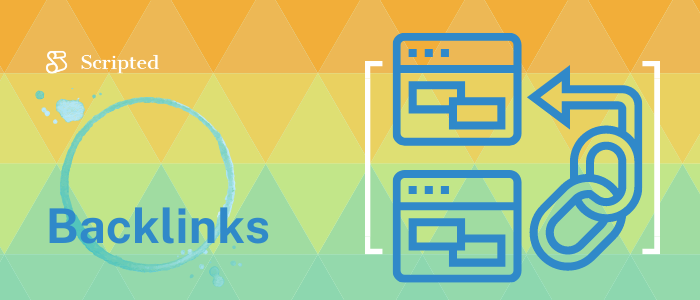 Google considers backlinks to be one of the most important factors when ranking a website, so you should definitely be monitoring metrics like how many backlinks you have and where they're coming from. You should also track your backlinks so you know when you lose them and so you can take steps to recover or replace them before it impacts your ranking.
Monitoring backlinks will help tell you if other sites are finding your content valuable and reveal the topics or types of content that earn the most links. It can also tell you how effective your backlink strategy really is. A backlinks analytics tool will tell you how many links you have when you get a new link, and where all of your links are coming from. It can also help you discover new backlink opportunities. 
Page Speed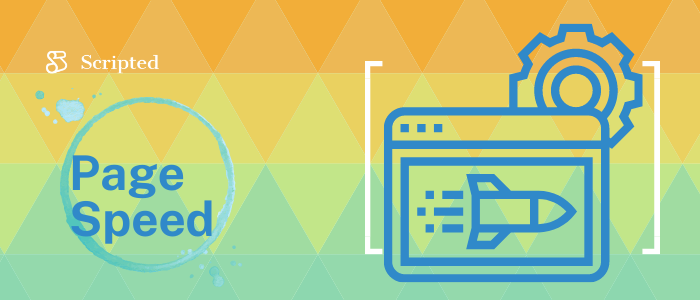 How quickly your pages load can impact all of your other metrics. SEMrush shared that a "study by Portent found that when you increase your site's speed from two seconds to one second, your dollars per page view double." In fact, not only will knowing and improving your page speed help with your SEO strategy and rankings, but it can also increase conversion rates and decrease bounce rates. 
Google released many statistics on page speed and found that "as page load, times go up, the chance of someone leaving your site increases. A website that takes 10 seconds to load means an increase in a bounce rate of around 120%." To help, Google offers its own free tool called PageSpeed Insights so you can find out exactly how fast your website is. The higher the score, the better. 
Time Spent on Page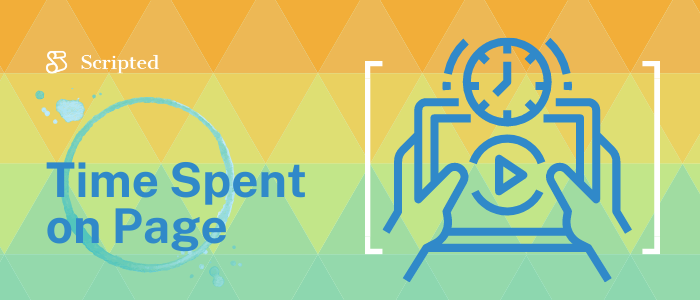 The average amount of time a visitor spends on a given page can tell you much more than you may first assume. Generally, you want visitors to spend a lot of time on a page, as that means they're finding and consuming good information and it's holding their attention. Of course, there are cases where a visitor spending a lot of time on a page is not good.
For instance, if visitors spend a lot of time on your checkout page, it could be because they're looking for a discount code or they're comparing your price to competitors, meaning you haven't fully convinced them and you're at risk of losing them. On other pages, like the homepage, extra time spent on a page could mean they're having trouble finding an answer or navigating to where they want to be.
To further understand how your visitors are spending time on your pages, it's worth using a heat maps tool that will show you where the cursor often goes and lingers. Most people put their cursor to where they're reading or looking, so it gives you an idea if they're hovering over the coupon code box or if they're on your homepage endlessly searching your navigation menu. 
With all of that in mind, few websites have an issue of visitors spending too much time on their pages, as most are consumed with trying to increase the number of time visitors is spending on each page. To do this, you need to make sure that you're holding each visitors' attention with high-quality graphics, engaging headings/sub-headings, and lots of great content.
Conversion Rate
Whether you're selling a product or service or generating leads, knowing how many visitors actually "convert" and end up opting for whatever you're offering is a big deal and certainly not a metric that you can leave out. Just like click-through rate, your conversion rate is calculated as a percentage of visitors. For instance, if 20 of 100 visitors sign up for your email list, that's a 20% conversion rate, which is quite high in most niches.
Determining whether or not your conversion rate is "good" is not a cut-and-dry process. It depends on your niche, your offering, and its price point, and how much competition you have. Things like the average sales cycle length or closing time also impact what a "good" conversion rate is, so start by figuring out what it is now and then take steps to improve it in the future.
If you have a low conversion rate, it may be because you're not effectively using calls-to-action in your content, or your content does not sell your offering, or maybe because you're targeting keywords that don't drive purchase intent. Working backward through your strategy and figuring out where other metrics fall short can help.
Try Scripted's SEO Performance Tool
Let's face it: Ranking a website isn't easy. If you're struggling to get the results you want, it starts with measuring the right goals, but where do you go from there? If you want help with your SEO performance, try Scripted's new SEO performance tool. Sign up for a free trial today!