Everything You Need to Know About Link Building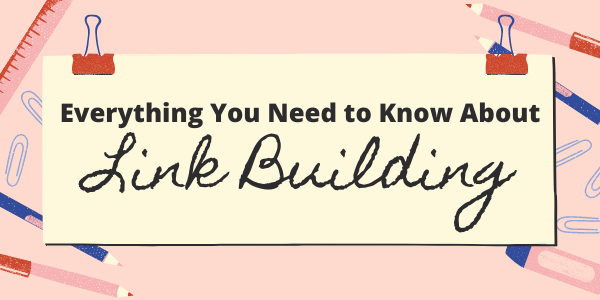 If you're developing content to increase website traffic, you know how important it is to have an effective search engine optimization (SEO) strategy.
Within that strategy, link building is critical.
In 2019, most SEO experts said external links were one of the three most valuable aspects of SEO strategies. After all, links are one of the top two criteria for Google's page ranking algorithm.
Whether you are optimizing your blog or simply investing more heavily in content marketing this year, link building is an area you need to address. Here's what you need to know and how to get started!
What Is Link Building?
Link building is a field of SEO that aims to increase the number of quality inbound links to a webpage. You must also strategically link to other sites. This will help boost your ranking and increase visibility online.
For example, if you own and operate an animal health website, other pet blogs may link to your website based on the information you publish. When these websites link to your website, search algorithms will determine that you have "authority" in your industry. The higher your authority level is, the easier it will be for people to find your site based on your ranking.
Linking to other posts on your site can also help boost your authority. These links are known as internal links.
By implementing the right types of links, you will boost traffic, improve your ranking, establish authority, and enhance the customer experience.
Types of Links and Why They Matter
Not all links are equal.
Yes, getting websites of any caliber to link to your site is great! However, the more credible a website is, the better.
For example, if you have a notable publication with a high search ranking linking to your site, that link will count for more than an internal link or a link from a less credible site.
It's also important to remain mindful of the links you build in terms of search authority. If you link a post or page to a site with no or poor authority, you could actually harm your ranking. So, don't link to sites that aren't credible. It's all about creating quality content, and link building is part of that.
To create an effective link building strategy, here are the three main types of links you need to know:
Backlinks (inbound links)

— These are the hyperlinks from other websites to yours. Quality matters!

Outbound links

— These are the links from your website to other sites.

Internal links

— These are links that go to other pages within the same website. The goal is to help your visitors find related content so that they stay on your site longer.
Link Building Tactics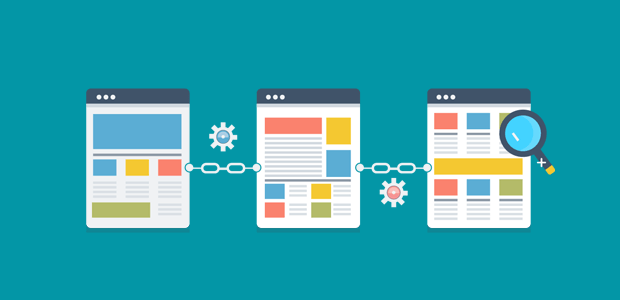 "The object is not to 'make your links appear natural' — the objective is that your links are natural." — Matt Cutts, Administrator at the U.S. Digital Service (USDS)
Once you understand the types of links that matter, you can implement your developing strategy.
Let's go back to the types of links discussed above. Here are some top tips to ensure greater success.
Backlinks
Always create valuable, quality content that generates interest. This will encourage other sites to share your content with their visitors.

Find good linking candidates and reach out. To begin this process, see what sites are linking to your top competitors.

SEMrush

can help you achieve this. Once you have a list of your competitor's backlinks and quality content, ask site owners and influencers to link to your site.

Seek high-authority domains, such as those with .edu or .gov extensions.

Diversify your links, as it's better to have a single link from a wide variety of credible sites than it is to have many links from one site.

Address bad links. Regularly check the links on your site using

Google Search Console

. If you'd like low-quality links removed, either contact the source website and ask them to remove it or use

Google's disavow links tool

.
Outbound links
Reevaluate the content on your site to identify places where an outbound link will bring your readers value. For example, a research source of an in-depth piece of content that supports the points you make.

Configure links so that they open in a new window. This will allow readers to easily navigate back to your site.
Internal links
Internal links help search engines better understand how content relates to your site, as well as the most important pages. This will allow users to more easily find your content.

When creating content, link to any relevant content on your site — especially the most popular pages.

Always use anchor text that highlights keywords relevant to the page you're linking to.
Based on the tips above, here are some general strategies to get other sites to link to you:
Make unique, high-quality content your top priority

. The more valuable your content is, the more people will naturally want to link to it. Once it's published, tell people about it!

Reach out to influencers in your industry

, such as bloggers or individuals with a large social media following. Reviews and mentions are powerful. There are various outreach strategies, including email, social, influencer, and press outreach.

Whenever possible, ask friends or partners to link to your site

— but relevance matters! Only ask them to link to your site if they cover topics in your industry or niche. Random, unrelated sites won't help your ranking.

Don't buy links!

Link building takes time and patience. Opting for shortcuts, including buying links, can have devastating effects on your SEO.
Recommended reading: The 10 Best Link Building Tools: Reviews, Prices, and Features
Measurements and Metrics Tips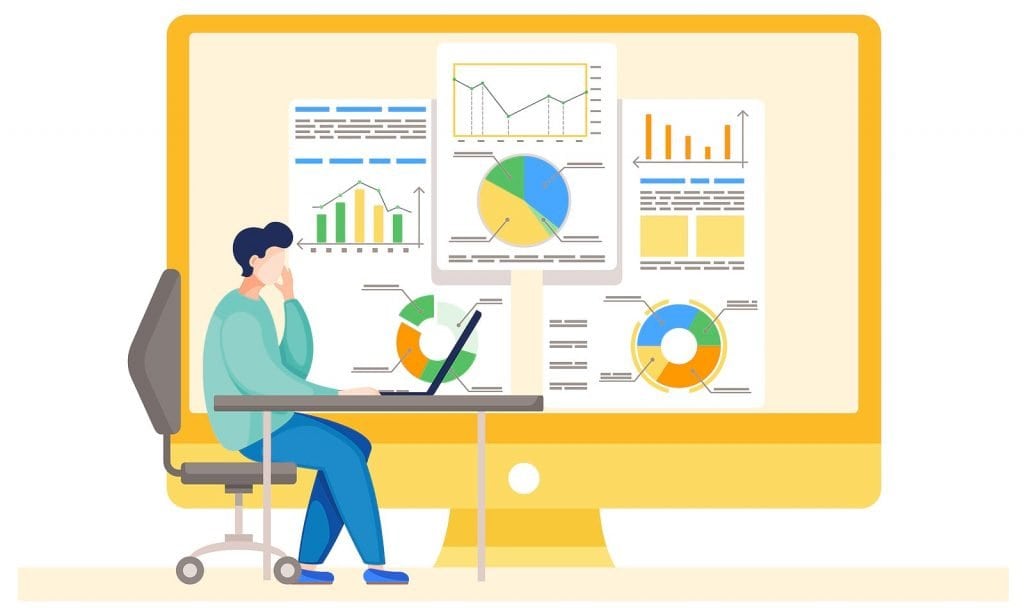 Creating a linking-building strategy is only half the battle. Once you take an active approach towards link building, you'll want to consider the most powerful metrics.
Domain and PageRank
This metric measures a website's authority. This is calculated based on how old a website is, how popular, how much content it has, and how many other sites link to it. The Moz Link Research tool is one of the most well-known resources to check any website's domain strength. Domain Authority runs on a scale of 0-100, with 100 being the highest.
Google rates PageRank on a scale of 0 to 10 — with 10 being the highest strength score. The tool above includes a page authority metric. However, you can also use free tools such as PR Checker.
Anchor Text
Anchor text can help you rank higher based on target keywords. However, the strength of anchor text has diminished slightly in recent years. That is why it's important to be cautious in terms of how you use anchor text. Do not build too many links that have the same anchor text in them, especially if those links are not from high-quality domains. Always make your anchor text and associated links as natural as possible.
Number of links
When link building is the name of the game, you'll want to know how many links you've built. Research shows that the raw number of links that point to your website is a strong ranking indicator. However, always remember that quality trumps quantity. As a metric, knowing the number of links will help you measure progress and be more mindful of where you stand compared to competitors.
Link Building Targets
Once you have developed your content marketing strategy, you'll need to identify your target audience for link building!
If you own a barbecue restaurant and create a guide titled, The Definitive Guide to Smoking Meat at Home, think about who may be interested in sharing your guide?
Food bloggers

Home cooks and barbecue enthusiasts (there are plenty of social influencers that fall under this category)

Recipe websites

Party or hosting websites seeking content for backyard gatherings
Get creative, thinking about companies and individuals that will shine a positive light on your content.
How Scripted Can Help
Regardless of how you approach link building now and in the future, one thing is certain — quality content is crucial.
If your content doesn't offer any value, no one is going to link to your posts or pages. To attract credible sites and encourage link building, you need to invest in the type of content that converts.
Don't have time to create content your audience can't get enough of? Scripted can help!
Scripted is an all-in-one platform that offers access to thousands of highly vetted writers. Browse expert writers based on your industry, partnering with a freelance writing team that understands your audience, and more importantly, the power of SEO. Accepting only the top 2% of applicants means that you no longer need to waste your time sifting through applications. The hiring process is quick and seamless, allowing you to get back to your business.
Ready to start working with a writing team that will help you achieve your content marketing goals?
Check out Scripted's writing services and start your free 30-day trial Today!