The 10 Best Link Building Tools: Reviews, Prices, and Features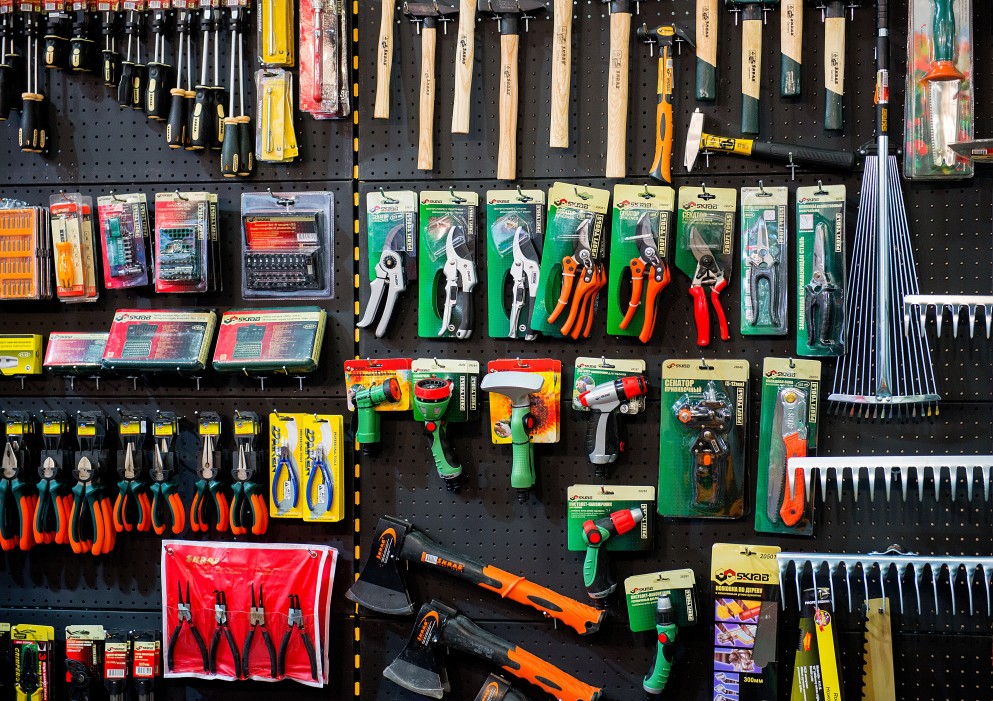 Building high-quality backlinks to your website is one of the pillars of a good SEO strategy. However, trying to do it manually without any tracking capabilities is a recipe for disaster. In order for your efforts to be effective, it's worth turning to one of these time-tested tools.
Here's a look at the top 10 link building tools available today:
#1 Ahrefs
Price: $99/month to $999/month
Ahrefs is often the first tool that comes to mind when thinking about link building. And, it's no wonder why. It's the largest backlink index, so no list would be complete without a mention of it. It is well worth the price they charge, even at higher tiers that cost hundreds of dollars per month.
Its list of features is constantly growing, but some major highlights include the ability to see what sites are linking to your competitors but haven't linked to you yet (Ahrefs calls it "Link Intersect"). Other features complement your link building practices, like rank tracking and the content explorer tool.
When you signup for Ahrefs, your membership will also get you new tools every week. This is a toolset that's constantly expanding, in part thanks to its major clientele (including Facebook, LinkedIn, and eBay). Even at a basic membership tier, you'll get to benefit from Ahrefs being the most complete dataset in the industry.
For these reasons, even small businesses and individuals can justify the cost of joining Ahrefs. It negates the need for many tools that you'd otherwise have to signup for separately. Therefore, it might just end up saving you money–and it will most certainly save you time.
Learn more about it here.
#2 Moz Link Explorer

Price: $99/month to $999/month
The power of Moz Link Explorer lies in its ability to seek out your competitors' backlinks and let you analyze them. Link Explorer is the primary highlight of Moz Pro, and for good reason. With this tool, you can get metrics like Domain Authority for all of your competitors' websites and see who's linking to them. You can also see the most common anchor text used for these backlinks.
After running just one or two reports for your main competitors, you'll have a solid understanding of how you need to proceed with your own link building practices in order to start dominating the search results. It's simply a tool you can't pass up.
Learn more about it here.
#3 Link Prospector
Price: $47/month to $497/month
Finding prospects worth contacting is the real chore of link building. It's a time-consuming process that many people handle completely by-hand. But, you don't have to with Link Prospector. Simply insert some keywords you want to rank for and this tool will go through hundreds of results pages collecting the most valuable prospects for you.
These prospects are then put into a handy report. Plus, with the "Link Target Score" (LTS) feature, you won't have to sift through a long list. The tool will automatically sort prospects based on their potential relevancy and value to your domain. It puts websites most similar to yours at the top of the list so you can easily contact the sites that will most likely link to you.
Learn more about it here.
#4 Guest Post Tracker
Price: $99 one-time
One thing that draws people to Guest Post Tracker is that it's not a monthly subscription service. Unlike so many tools today, this one is a one-time purchase that you can buy and keep in your arsenal for a long time coming. With that said, don't underestimate its value.
It allows you to search for guest post opportunities across the internet. The tool lets you sort by category, domain authority, and even the cost of guest posts. You can see the blog name and all relevant statistics at a glance thanks to the clean user interface.
If you spend a lot of time searching for guest posts, this tool will prove to be a worthy investment. It eliminates the need to scour through Google executing endless "niche" + "write for us" searches.
Learn more about it here.
#5 BuzzStream
Price: $24/month to $999/month
This outreach platform is all about scaling your link building activities while keeping you organized and productive. It allows you to handle your outreach activities from a single interface, rather than checking your email constantly, searching for disjointed conversations, and cross-referencing spreadsheets.
Its consolidated approach is especially ideal for teams and companies that need a collaborative work environment. With that said, it's also great for individuals who are sick of wasting time re-verifying info and tracking down old messages.
You can either find a website with the discovery tool or upload a list of sites you already know you want to reach out to. From there, the tool does the majority of the work. BuzzStream easily locates contact information, especially if you use the Chrome Extension. After that, the only thing left to do is link your email account and begin reaching out.
If you want to keep up with conversations on a deeper level, you can dig into the reporting area. It will show you sent emails and help you remember conversations you may want to follow-up on.
You can use custom fields to stay organized the way you see fit, easily tagging conversations with a "Relationship Status" so you always know where you stand in the link building process with any given site. For example, you can tag a prospect with "Prepped for Outreach" or "Attempting to Reach" so you can streamline your workflow.
Learn more about it here.
#6 BuzzSumo

Price: $79/month to $239/month
BuzzSumo is really built for content marketers, but plenty of SEO gurus use it too. It enables you to easily discover influencers in any niche and handle the backlink building process from start to finish.
With the Content Analyzer, BuzzSumo will help you design content that people will actually want to link back to. From there, you can use the influencer search function to discover and sort through bloggers. One of the most powerful sort features is the ability to find influencers who have recently shared something from one of your competitors.
BuzzSumo also lets you track brand mentions. This let's you know when a person mentions your brand but didn't include a link. With a simple email asking them to politely include a link is often all it takes to turn this mention into a strong backlink. It also lets you track new backlinks as they pop up across the internet.
Learn more about it here.
#7 cognitiveSEO
Price: $99/month to $499/month
Every marketer knows that the quality of a backlink matters, and cognitiveSEO is one of the few tools that emphasizes this, too. Similar to Ahrefs and Moz Link Explorer, cognitiveSEO focuses on analyzing your backlinks and the backlinks of your competitors. However, the "Unnatural Link Detection" feature is one of its best highlights.
With this tool, you can analyze your own backlinks to see if there are any shades sites linking to your brand. Even more interestingly, you can use it to check the backlink profile of a site you're considering as a prospect.
You can also check the "Domain Profile Influence" to see how many backlinks come from high-authority websites and how many come from ordinary blogs. Links get summarized in a circle graph and color-coded from "High" to "Low" with some having "No" influence at all.
Outside of these features, cognitiveSEO is not much unlike its competitors. Considering the cost of this tool and others, it's best to sit down and compare the features of them and looking at where they overlap. Decide which one has the most features you'll use and see if the extras justify any difference in cost.
In other words, it's likely not worth signing up to cognitiveSEO if you already pay for Ahrefs. Likewise, you might not need Ahrefs if you already use this tool. Moz Link Explorer is also very similar, so looking at the three side-by-side for your particular application will help you figure out which one has the most value to offer your business. Most likely, you'll opt for cognitiveSEO over Ahrefs or Moz Link Explorer if you're on a tight budget.
Learn more about it here.
#8 Majestic
Price: $49/month to $99/month
If you're really looking to stretch your dollar, consider Majestic as your link analysis tool. It includes all the standard capabilities, allowing you to see how many backlinks a site has and the anchor text used for them. Beyond this, you'll find a few extra features that add immense value to this affordable tool.
One of them is Topical Trust Flow, a metric enabling you to see the number of links coming from "seed" websites. These are extremely high-quality, well-trusted sites that Google handpicks. Seed websites are basically sites that Google knows will never try "black hat" tactics or attempt unfair SEO practices. This tool is very similar to Google TrustRank.
Overall, the large link database is what makes Majestic worth the money. However, don't expect a modern user interface. The tool itself is a bit outdated and clunky, but on a tight budget, you can certainly get your money's worth if you can't swing for one of the other backlink analysis tools mentioned here (be it cognitiveSEO or Ahrefs).
Learn more about it here.
#9 Monitor Backlinks
Price: $25/month to $144/month
Monitor Backlinks is a great tool, especially for those new to SEO. That's because it keeps the complex task of link building and building a reputation as simple and unintimidating as possible.
However, this platform doesn't have its own link index. Instead, it pulls links from Majestic and Moz. This allows you to see the massive indexes of these two tools inside of one user interface. Of course, this isn't unique to Monitor Backlinks. Other sites (like Raven Tools) also do this.
With that said, Monitor Backlinks is highly functional and allows you to become very good at SEO thanks to its affordable, must-have capabilities. You can keep an eye on the backlinks of both you and your competition, and analyze which links are good or bad. Bonus features let you track your position in the search results and expand upon your current standing with various reports.
The Disavow Tool also makes it painless to sift through backlinks to identify links built using black hat tactics. You can add them to the disavow file easily, which tells search engine crawlers to ignore the bad link so you don't end up with a link penalty.
Learn more about it here.
#10 NinjaOutreach
Price: $69/month to $599/month
NinjaOutreach has a huge database of influencers. With millions of members, you're bound to find multiple opportunities to get a high-quality backlink. NinjaOutreach also tends to focus more on SEO than other outreach platforms of its kind.
Everything is truly tailored to link building, so you can sort by number of backlinks, DA (Domain Authority), and PA (Page Authority). Of course, the cost will scare many individuals and small businesses away. Regardless, NinjaOutreach offers multiple membership levels to try and keep it as accessible as possible.
One of the top features of this tool is that you can even automate your outreach. You can select how many emails you want to send per day and NinjaOutreach will handle the rest, even allowing you to follow-up automatically. Major companies trust Ninja Outreach, too. So, the interface is truly designed to handle big projects and multiple campaigns in a non-cluttered manner.
Learn more about it here.
Selecting The Right Tool
Every expert knows that you can't just rely on one tool. Getting your work done efficiently and effectively requires you to utilize a variety of different platforms, because each one has something to offer. However, finding multi-purpose tools is essential to staying productive.