Check My Links Review: Features, Benefits, Alternatives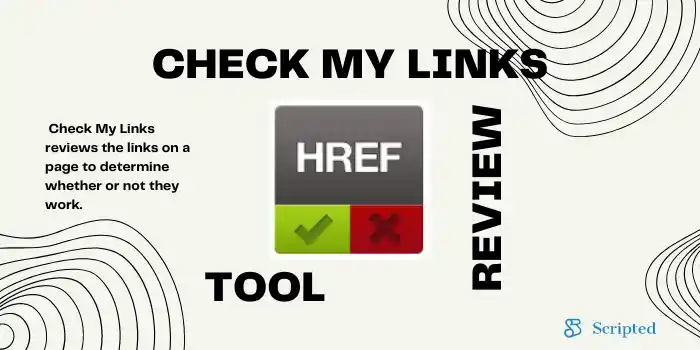 When search engines crawl your content, they look for more than keywords. They also test your links. Ideally, your links lead to authoritative sites that make your content look more appealing. Even if you chose high-authority links when you published a blog post last year, you can't guarantee that the link still works. Check My Links can help you identify broken links that can undermine your SEO strategy.
Broken links lead to 404 pages when visitors click them. Instead of seeing your sources and accessing more information about the topics you content covers, they get a broken page that offers nothing valuable. At best, they may find an amusing graphic telling that that they've followed a broken link.
What Is Check My Links?
Check My Links is a free Chrome extension created by Page Modified. Check My Links reviews the links on a page to determine whether or not they work. The tool comes in handy when you need to edit a page that has a lot of links. You wouldn't use it to check content with two or three links because you can do that manually to make sure they work. When you have content with dozens of links, though, it makes sense to automate the process.
Plenty of subscription services will review your links. Check My Links, however, costs nothing to use. Just install the Chrome extension and have it crawl your webpage to find broken links while you focus on editing and optimizing the content.
Once Check My Links finishes going through all the links on the page, you can copy bad links to your clipboard. From there, you have a straightforward way to pinpoint and correct problems that hurt your SEO and search engine ranking.
Key Benefits of Using Check My Links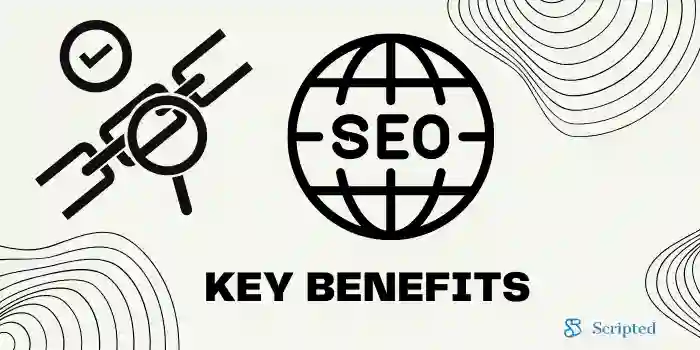 Reviews all the links on a page, requiring no help from you.

Check My Links highlights broken links so you can investigate them. If you have broken internal links, update your links or pages so they work for readers and don't confuse search engine crawlers.

Check My Links gives you a simple way to copy all of a page's bad links to a clipboard. With just one click, you have the information you need to optimize your content by removing, updating, or replacing bad links.
Limitations of Check My Links
Check My Links works much more slowly than you might expect, so you will only want to use it on high-priority pages. You should choose a faster, more comprehensive tool if you want to audit an entire website. I

t struggles to offer its users actionable information that could lead to better search engine optimization.

Check My Links won't let you audit more than one page at a time. Since it's a Chrome extension, it will only check links on the page you have open in your browser.

Check My Links isn't a very smart tool. The Chrome extension checks each link on a page as it comes to it. A smarter tool would skip links that take a long time to load. Unfortunately, this means that you could spend 30 minutes waiting for the tool to review one link before it moves to links further down the page.
Check My Links User Reviews

Check My Links gets diverse reviews from its users. Some people find the tool extremely helpful. Others say that it doesn't help at all. The following reviews could help you decide whether you want to try Check My Links. Considering that the Chrome extension costs nothing, though, you could still install it to test the service for yourself.
Positive User Reviews
"The Absolute Best Link Check (as of Jul 2017)! Page refresh may be required. I sometimes also use Link Audit and Check Broken Links as second checks." - Tom Lahey
"Very useful and robust tool, thank you! Suggestion: it would be nice to have a "take me to the first bad or redirecting link" button, since sometimes a pale green can be hard to spot on a busy page, for example!" - Damon Hart-Davis
"It's great but it would be better if it painted external links in another color." Alvaro Ramirez Martos
"The best tool for dead links for chrome on Macbook." - Alireza Aghamohammadi
"Comprehensive website link checkers exist (and our company has those) the problem is that at large organizations it is impossible for one person to manage broken links across hundreds of thousands of pages. This extension works perfectly for my needs of checking high priority pages quickly and easily. Thank you!" - VM A.
Negative User Reviews
Not everyone agrees that Check My Links works well. Some say that the extension cannot identify broken links. Others seem to have problems understanding how the tool works.
"This is not catching broken links I have which redirect more than once and result in a 303. I tried another Chrome extension and it is accurately flagging these links as 404s." - Ben Amada
"If a URL redirects to a broken URL, it's marked as valid. This is not helpful. If the user ends up on a 404 error I want to know about it." - Gavin Compton
"When I enable this for Chrome I can only click the icon and it does nothing. If I right click the icon I can go to the extension page or update settings. WHERE do I enter a URL to check? Why does it do NOTHING when I click the extension link in the Chrome toolbar." - Chris Eller
"The app was never finished, does not work consistently, and just hangs after a few uses. Uninstalling." - Steve O'Connor
Alternatives to Check My Links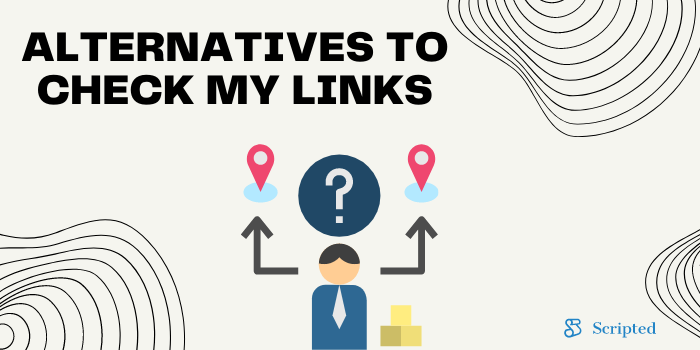 Overall, Check My Links performs its job well. It has limitations that make it less useful for agencies and developers that need a time-efficient way to audit several pages at once.
If you don't feel that Check My Links meets your needs, then you may want to try some of the following free and paid alternatives.
Free Alternatives to Check My Links
Free alternatives to Check My Links often have the same limitations as the Chrome extension. Since they're free, though, you risk nothing by trying them.
Broken Link Checker
According to many people, Broken Link Checker works faster than Check My Links. Still, it can only audit one page at a time.
Link Audit Checker
Link Audit Checker is another Chrome extension that validates links and identifies broken links. It gets predominantly positive reviews, although some people say that it mistakenly reports valid links as broken.
Paid Check My Links Alternatives
Paid alternatives to Check My Links usually work faster, produce more accurate results and give you more insights into how a page's links affect its search engine optimization. If you're willing to pay for your link audits, explore the following services.
Ahrefs 
Ahrefs gives you a comprehensive view of your content's links. You can use it to analyze the links in a specific domain or prefix. For example, you can check your entire site by pasting "mysite.com" into the site explorer field, or you can focus on your blog posts by pasting "mysite.com/blog" into the field. Regardless, you learn a lot about your links, including how many other pages connect to them and whether the links seem spammy, in which case you might need to replace them.
Moz Pro
Moz Pro takes a similar approach as Ahrefs. Its Site Crawler will look at several aspects of your content, including keyword success and broken links. The great thing about Moz Pro is that it ranks your issues by priority. That way, you can get the biggest results quickly. Later, you can clean up the low-priority issues to help your content rank a little better.
Let Scripted Manage Website Content for You!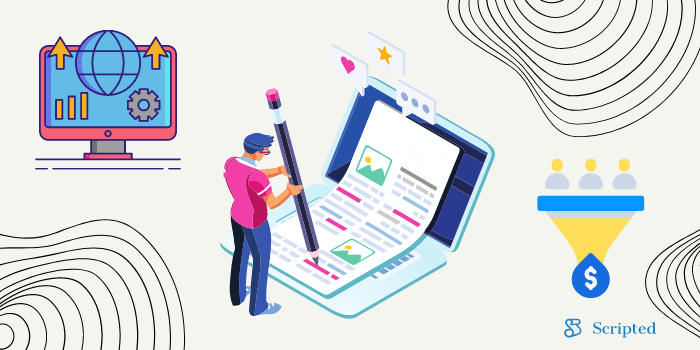 Does checking your website for broken links sound like time you could spend doing more productive things for your business? Many people feel that way. You don't have to waste time optimizing old and new content to help your pages rank well. Instead, you can rely on Scripted to do the job for you.
Sign up for a Scripted membership to have a dedicated manager handle all of your optimization, analytics, content creation and marketing tasks. Your manager will work with a team of professional writers who have spent years learning how to write content that appeals to human readers and search engine crawlers.
Use your time to focus on building your business. Scripted will check your links, optimize your content, and help your website reach the first page of search engine results. It's one of the easiest ways to maximize your content development and SEO strategies.