Weekly Content Marketing Trends 1/17/22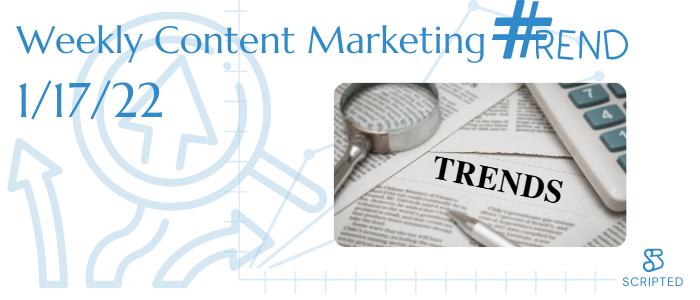 With the holidays behind us and the bright promise of a new year and new possibilities right at our fingertips, we're recovering from the whiplash of how fast 2021 went by and getting excited to see what 2022 has in store. More specifically, how content marketing can help businesses grow and thrive into the new year. 
Let's take a look at what 2022 has to offer.
Quicklinks
The Metaverse and Content Marketing
The Rise Of The Micro-Influencer
Video Marketing Continues To Rise
The Metaverse and Content Marketing
Ready Player One is no longer just a cool movie. It's moved into our reality and taken the internet by storm via the metaverse. That means companies and marketers alike have new territory on which to meet their customers through content marketing. This will be an unfolding story through the year and we'll keep you posted, but here are some known highlights right now.   
Being that the Metaverse uses augmented and virtual reality, marketers must find ways to create a virtual experience of what their service or product has to offer in real life.

You can advertise on virtual billboards.

Branded installations and experiences are a great immersive and interactive method of connecting. 
This is only the beginning, so the name of the game is to experiment and have fun. We'll keep you posted as the Metaverse content marketing landscape continues to unfold.
User Experience Will Be Key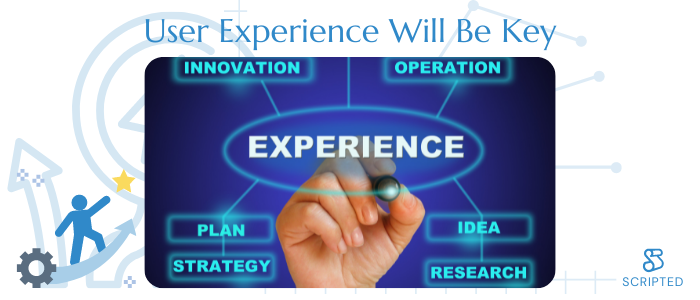 User experience, or UX, has long been a term associated with apps and not so much with content marketing. However, consumers are being trained by sophisticated technology to expect individualized experiences. Luckily A/B testing and advanced analytics can help you deliver that refined journey that your audience has come to expect. 
As a business owner, a few things you'll want to A/B test your audience's preferences for are:
Video vs. written content

Long-form vs. short-form

Different visual elements

Different interactive elements (quizzes, community groups, etc.)
Learn more about A/B testing software to dial in on providing a premium experience for your audience.
The Rise Of The Micro-Influencer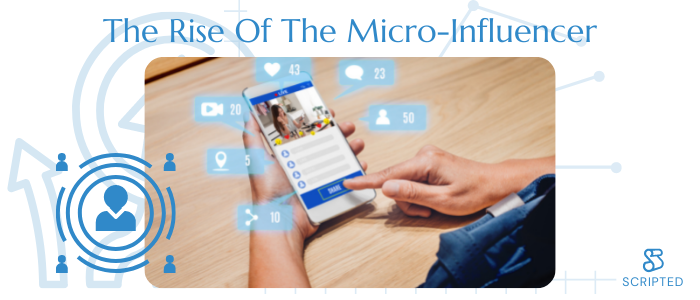 We all know about influencers, but in 2022 it's predicted a new demographic will emerge from this group and dominate the scene. That's the micro-influencer.
An "influencer" typically has a following in the six figures, whereas a micro-influencer has between 1,000 and 40,000 followers. The reason micro-influencers are starting to appeal to brands is it's been discovered that their buy and interaction rates are higher than those of "regular" influencers. 
Is this a question of quality over quantity? Perhaps. But this is good news for smaller social media brands and accounts and also an interesting way to collaborate with other people in your space in the upcoming year.
Video Marketing Continues To Rise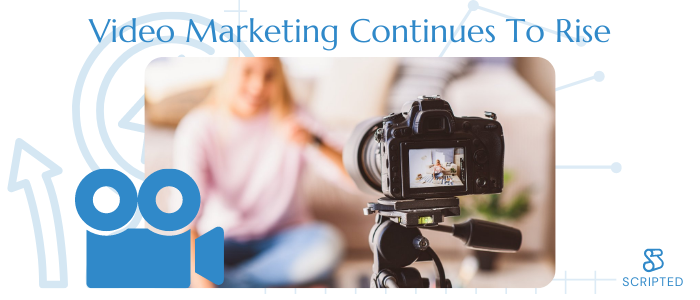 According to Lemonlight:
94 percent of surveyed respondents reported that watching a video helped them decide on making a purchase.

98 percent of marketers believe that video will play an important role over the upcoming years.

99 percent of respondents enjoy watching video brand content online. 
You might think that you need to have a huge production studio and all the latest equipment. If that's what's keeping you away from exploring this exciting marketing medium, we invite you to reconsider. For smaller companies, it sometimes helps to have candid, low-production videos. They can connect you with your audience in an authentic way, which is a key component of any content marketing journey. 
You don't have to be too candid, though. It always helps to be prepared and a script is a great way to start. Here are 7 video script best practices to get you going in the right direction.
Podcast Popularity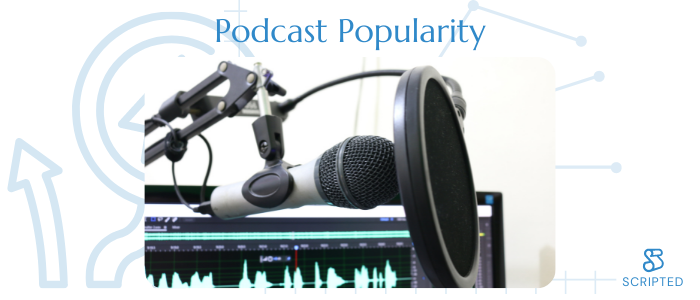 In 2021, podcast listening was up 55 percent from 2020 with a total of 222 million people listening to a podcast last year. This number is expected to increase through 2022 and any business that's ever thought of starting a podcast can move forward with confidence. Podcasts are a powerful part of any content marketing strategy and are an amazing way to build trust with an audience while delivering massive value. 
You might start out of a passion for talking about things that have to do with your business or service, but with consistent delivery and a well-formed and well-executed content marketing strategy, you could eventually find yourself with a sizeable audience and sponsors. 
Taking Action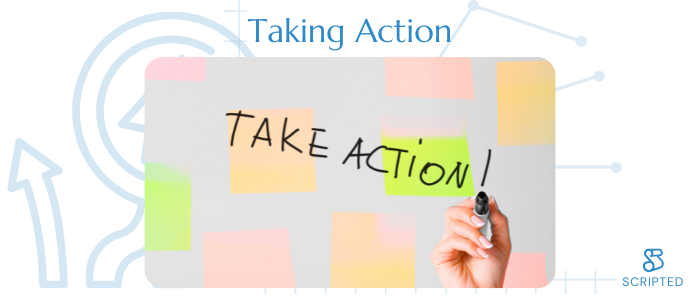 So now you know a few more things about how you can reach your clients through current content marketing trends, so now it's time to put it into practice! At Scripted, we have a team of fully-vetted professional writers, marketers, and strategists who know how to create and implement stellar marketing strategies. That means you'll have professional support while creating a strategy to reach your customers and expand your bottom line without the expense of hiring an in-house marketing expert. 
Ready to get started? Start a free trial today!