Choosing Marketing Software for A/B Testing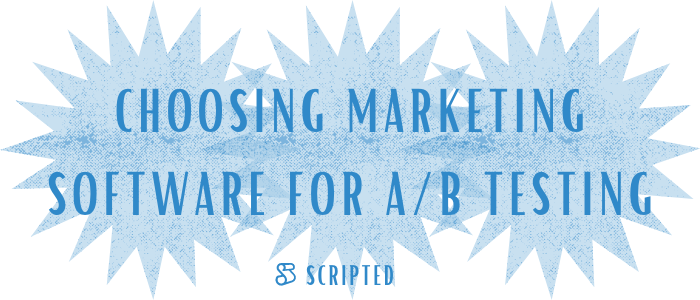 Marketing campaigns are designed to deliver the results that you need to ensure your company's success. That's why some 89% of companies consider conversion rate optimization (CRO) so essential to their business strategy. Companies that use CRO techniques like A/B testing for their marketing campaigns see positive results by as much as 70%.  
Unfortunately, with everything else on your plate, A/B testing and optimization often fall by the wayside. Only about 58% of marketers use A/B testing for CRO, and 35% plan to use A/B testing in the future. One of the best ways to effectively optimize your marketing campaigns is via A/B testing, which is why we offer this quick overview of what to consider as you choose your marketing software. 
What Is A/B Testing?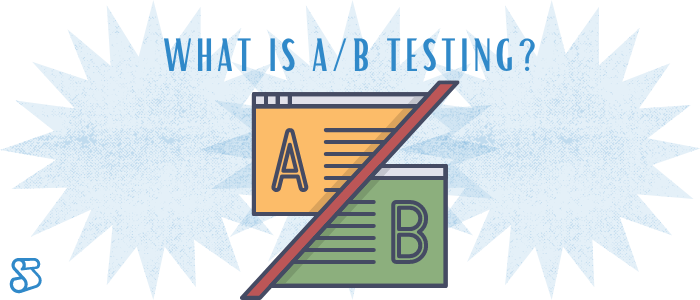 A/B testing (also known as split-run testing or bucket testing) is one of the most popular methods for conversion rate optimization (CRO). It involves an experimentation process with the random use of specified segments of your audience. You send each variant to two different segments (A and B) and then track which one delivers the better results.  
Why Is A/B Testing Important?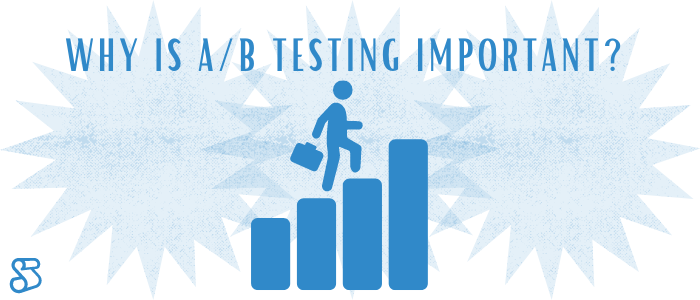 A/B testing is important because you need to see improved results from your marketing campaigns continually. Since your marketing aims to promote your products and services, you need to know how effective your efforts are. You also need to know whether variations in your marketing elements and placements could significantly improve the response.  
Top Benefits of A/B Testing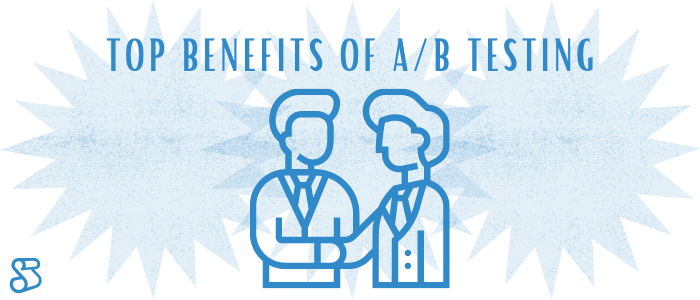 A/B testing allows you to run experiments to gauge the results of your marketing campaign. It's part of your conversation with your audience. When they open your email, click on a link, and interact with your content in other ways, they're participating in your experiment and demonstrating what their preferences are. Here are the top benefits of A/B testing.  
Increase Your Conversion Rates = More Sales 
You can track which of your tests has the highest conversion rate. That gives you essential details about the element(s) that your audience finds the most compelling. You can use that knowledge to optimize your future marketing campaigns in a way that will increase your conversion rate and deliver more sales.  
Optimize Pricing Structure  
Pricing can be tricky. It's often easy to assume that your customers expect and will only pay for a lower price point, but you only really know that based on the results of empirical data. A/B testing is one way to find out whether a different or higher price point is sustainable. That one piece of your marketing campaign can significantly affect your bottom line and your company's future success.  
Mitigate Risk 
Your findings will give you actionable data that should help you decide how to make changes to your website, emails, and other elements of your marketing campaign. Instead of going in blind, you're checking to see how your audience will react to certain changes, which minimizes the risk that you'll implement a change that will adversely affect your company.  
Determine Which Campaign Element(s) You Will A/B Test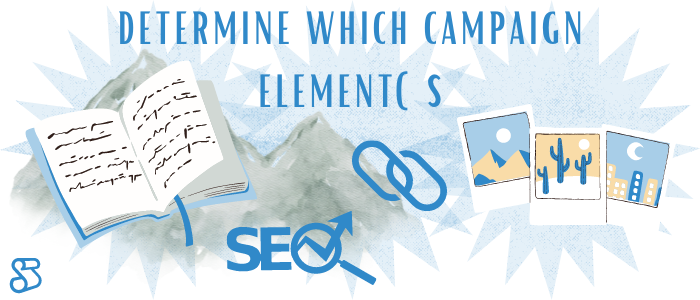 Even if you know the importance of A/B testing, you may not know which element(s) you should test or where you'll run the test. You might run tests on two versions of banner ads, campaign strategies, newsletters, marketing emails, mobile advertising, social media posts, and website pages. The individual elements can be as varied as testing the graphic, language, length, size, or color scheme of ad copy.  
You could also test specific elements. Here are a few of the elements you might test.  
CTA text vs button
How you design your call-to-action is as important as the words you use. Do you use a button or text to ask your audience to sign-up or buy? This is a perfect element to test, and it will also get you a high return on investment when you learn which one is more effective.  
Email subject lines  
Variations on an email subject line could include the use of emojis, personalization, action words, or numbers. You could also test the length of the subject line to find out which version delivers the better results.  
Graphics/videos/audio files
Compelling graphics and video are the cornerstones of an effective marketing campaign. So, what do you do when you have multiple assets which could all convert well? You've got to run the variants through A/B testing to see which one really works best and then use that knowledge to make future decisions about the graphics you use in future campaigns.  
Headings & Subheadings
Those key features help your audience to scan the content. They often gather important details about your products and services. If you've been effective with your copywriting efforts, your headings and subheadings will be compelling, even catchy. So, your headlines should help to inspire engagement and convert your prospects into sales.  
Layout
How you present the content in your marketing campaign is as important as what you say. A/B testing will tell you whether it's more effective to put the graphics upfront or further down. You can also test breaking up the content, creating a shorter email (or webpage), and varying other layout elements of the campaign.  
Offers
When you A/B test offers, you can see which offer resonates the most with your variant audiences. You can test a free trial offer, or you can test the length of time they have to respond.  
Product descriptions
You might assume that the more "salesy" version would convert at a higher rate, but that's not always the case. Run your A/B test to see which version of the product descriptions your audience prefers.  
Top Marketing Software for A/B Testing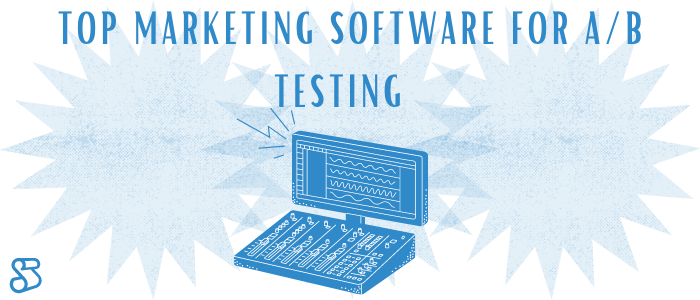 With so many options available for A/B testing, you may feel a bit overwhelmed. How do you pick the one that will best meet your needs? Some of the top A/B testing software options include:
Convert:

With a 15-day free trial, you can try out the A/B testing functionality of

Convert

.  

Convertize:

This "smart" A/B testing software offers a 14-day free trial. The

Convertize

Autopilot allows you to track and optimize your traffic.

Google Analytics & Google Optimize:

Google is the name you know and love, but did you know that you can also

optimize

your data.

Kameleoon:

This web-based, cloud, and SaaS software package integrates with MailChimp, Office365, Shopify, and Slack.  

Optimizely:

This app is a Mac program, but it's also web-based, cloud, and SaaS.  

VWO Testing:

This app supports A/B testing for apps, websites, and products. 

Zoho PageSense:

This web-based, cloud, and SaaS software package integrates with MailChimp, Office365, Shopify, and Slack.  
Other options for A/B testing include: AB Tasty, Adobe Target, Apptimize, Evergage, Freshmarketer, Nelio AB Testing, Oracle Maxymiser, Monetate, HubSpot, Unbounce, and Omniconvert.  
Which Option Is Best for You? 
You probably already have a sense of what you need from A/B software testing. If you really want to be as effective with your testing as possible, you need to make a list, determine what's the most important information you're trying to gather from your audience, and then plan how you'll accomplish it.  
A/B testing programs are designed to support your testing in the easiest and most straightforward way possible, with integrations into the other programs that you already know and use. Be sure that you consider all your options and hone in on the solution that will best meet your needs.  
Next Step: Order Content Today!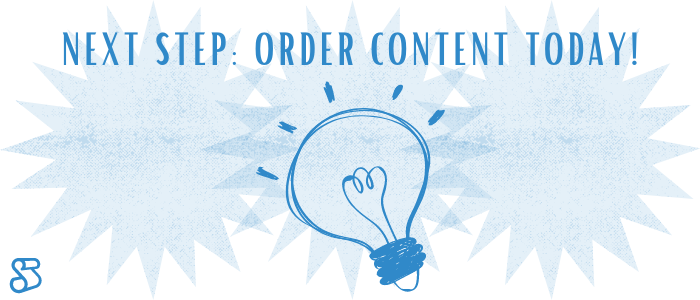 The content on your website and in your marketing campaigns play essential roles in your organization. That's why you need high-quality content that will demonstrate your knowledge while providing the resources your clients need. It's all part of fostering and deepening your relationship with your audience, built on trust and understanding.  
That's why our team at Scripted delivers the content you need to broaden your scope of influence, further develop your content repository, and educate your audience on essential topics related to your products and services. At Scripted, we do more than just deliver content. We deliver the expertise and experience, reinforcing the fact that you're the expert. Order Your Expert Content Today!