Content Marketing Strategy for Small Businesses
In 2019, "Content marketing strategy" was the most searched keyword phrase related to content marketing. You have probably heard of content marketing strategy. But you may not be using it. Many large enterprises have an excellent content marketing strategy in place and are using it effectively. But for small businesses, it's far more difficult.
According to recent statistics, 63% of businesses do not have a documented content marketing strategy. Interestingly, 64% of marketers want to learn how to build a better content marketing strategy.
For small businesses, this poses a major dilemma. Where large companies have whole marketing departments and often work with marketing agencies, small businesses don't have the budget for all of those options. When you consider that building a better strategy challenges marketing professionals, it's easy to see why small business owners are at a disadvantage.
Content marketing strategy is not a one-size-fits-all process. It's customized to the business and target audience. And it is a higher-level marketing skill. That doesn't mean that small businesses should go without. In this post, you'll learn some basics to get your content marketing strategy down on paper. This way, you'll have a starting point to improve your process.
What is a content marketing strategy?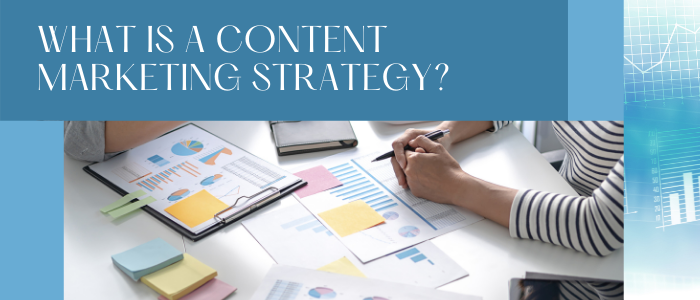 You hear a lot about content marketing strategy, but few sources give you an actionable definition. Your content strategy is tailored to your business. So it's difficult to find one source that perfectly fits your needs. But you can follow best practices to narrow your strategy down to help boost your content marketing efforts.
At its root, your content marketing strategy gives you a blueprint to develop all of your marketing initiatives. The strategies you use are chosen based on your unique business.
Some things you'll address in your content marketing strategy include:
Market Positioning.

This is your first step. Your market positioning is where you are in the industry, who your competitors are, why your business is different, and who your target audience is. Getting this crystal clear helps you develop all of your content in a personalized way and keeps you on brand.

Branding.

Your branding is the voice of your business. It includes color schemes and logos, but it's so much more than that. Your branding should include your mission statement, vision statement, and the values that your business stands for. Your branding might also include style sheets for writers, the type of content you deliver, and the way that you want your audience to view your business. Your branding is your business's personality.

Buyer Persona.

Your buyer persona is a detailed picture of who your target audience is. This allows you to develop content that's personalized rather than generic content that doesn't necessarily help with conversion.

SEO Keyword Research.

Your keyword research is integral to getting you found by the RIGHT people.

Competitor Research.

Competitor research helps you see how your competitors are performing, what search terms they're using, and where there might be holes in their services or strategy.

Content Audit.

Once you have a solid keyword strategy in place and you've clarified your positioning, you need to audit your existing content to make sure that it's on-brand. You can also repurpose and update content to keep it fresh and useful.

Marketing Channels.

Your business likely uses many marketing channels. You need to make sure that each channel is included in your overall strategy so that you can develop schedules and content that works together for the larger goals.

Social Media Marketing.

Your content strategy should analyze your presence on all of your social media channels. This portion of your strategy should research your buyer persona and make sure that you're building a presence on the platforms where you're most likely to find that target audience.

Backlink Strategy.

Backlinks are important to increase website traffic and ranking.
SEO in your strategy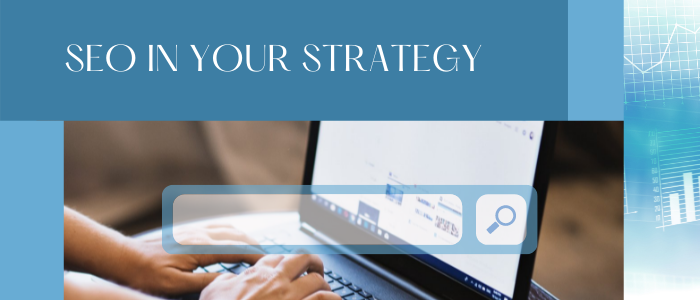 Search engine optimization encompasses a lot of things. Most people are familiar with SEO keywords, and that is a major portion of your SEO strategy. You'll also want to consider other aspects of SEO, such as on-page SEO and back-end SEO. Your business model may also benefit from geographic or local SEO.
So let's break down what you need to know and how to build your SEO strategy.
SEO Keyword Research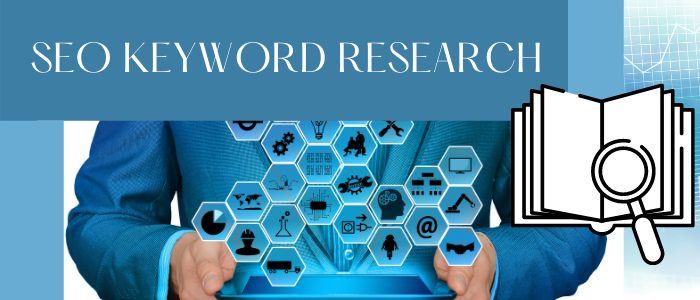 Your keyword research is one of the central points of your content. You'll build blog posts and web pages based on the keywords you need to rank for. You'll use keywords in your on-page and back-end SEO. You'll even tag your business by keywords for your industry.
Keyword research is important. If you get it wrong, you'll put a lot of time into creating content that won't convert. And people do get it wrong. This is why you need to develop your keywords and watch the analytics to see how they're performing. You might find that you're driving a high amount of traffic but not getting the conversion. That may be due to a long customer journey. If you see that traffic come in and leave right away, it's more likely that the searcher wanted something else when they landed on your page.
This is more difficult than it sounds. You need to be able to put yourself into the mind of the searcher and honestly think about what you would look for with a query.
Develop a list and best practices for using them. Keep an organized account of where they were used so that you're not reusing the same keywords repeatedly.
On-Page SEO
On-page SEO is just what it sounds like. It's everything on that page. It's how you use the SEO keywords, how you format the title and headers, and how you format the meta description. On-page SEO also includes how you tag images and whether you're using high-quality images, as well as the length of the post.
There are tools you can use to help you with this. For instance,   is a popular tool that alerts you to all aspects of on-page SEO. This plugin is available for WordPress.
Back-End SEO
Your Back-End SEO is the stuff that the audience won't see. This includes all of the things that your webmaster will probably take care of, like the site speed, loading errors, and site map. These technical aspects of your SEO make a tremendous difference in your user experience, and they are also part of the process of ranking your site.
Backlinks
Backlinks are a major part of what will increase your domain authority and page rank. In essence, backlinks are any time another website links into your website. They might also be called inbound links. But not all backlinks are created equal. The search engines prioritize links from high-ranking sites. They act as a sort of recommendation for your business, and the quality of the site that "recommends" you makes a big difference.
Some small businesses don't pay attention to backlinks. They hope that offering shareable content will increase backlinks naturally. Of course, everyone wants to create viral content. It's great if you can, but it's probably not a strategy you should count on.
Guest posting is one of the most popular strategies to increase backlinks. It also helps you leverage your authority and gets your business in front of another website's audience.
Local SEO
For businesses where the customer base is in a specific area, local SEO is absolutely integral. Local SEO will help you get found in searches for that area. So, if you're a plumber in Dayton, you'll have searchers in Dayton finding your business through a phone search.
These types of searches often lead to immediate conversion because the customer is looking for a solution right then. Local SEO includes geographic phrases, Google My Business, and review sites.
Increase website traffic with the right techniques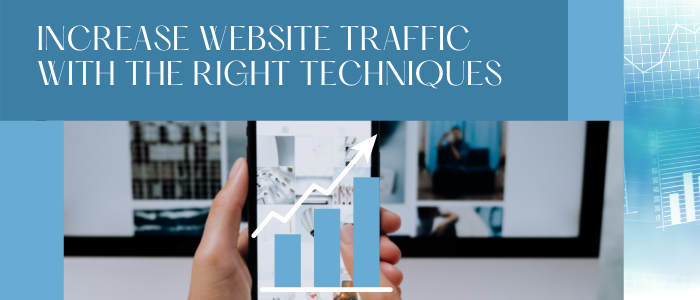 There is more to your content strategy than simply increasing your website traffic, but it is one thing most strategists are looking to do. Increased traffic from the right audience will be key, but you need to tailor your strategies to help them find and interact with you on multiple channels.
Your SEO techniques will help with organic traffic, but you also want to use techniques that bring your audience to your site from other places online. This includes connecting all of your social media sites, actively participating on platforms where your audience is found, your email marketing, and any ads you're launching through Google or individual social media platforms.
Outsourcing your content marketing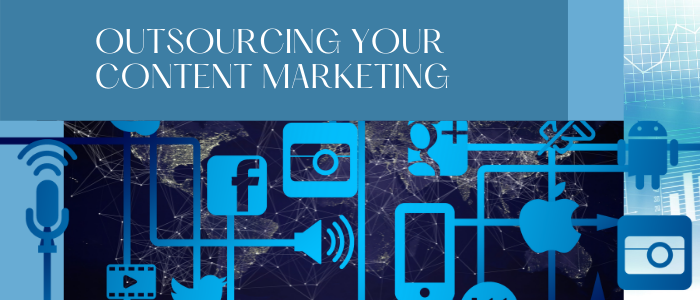 Marketing is a specialized field, and all content is NOT created equal. If you're a small business, it makes sense to outsource to experienced writers, designers, and agencies. The return on investment can be much higher than trying to take everything on internally. Marketing professionals just have more experience and can create and launch content efficiently.
If you're looking to add qualified and highly skilled writers to your roster, Scripted has you covered. Some of our writers also specialize in content strategy and can use best practices to get your messaging exact. This means high engagement and better results.