7 Video Script Best Practices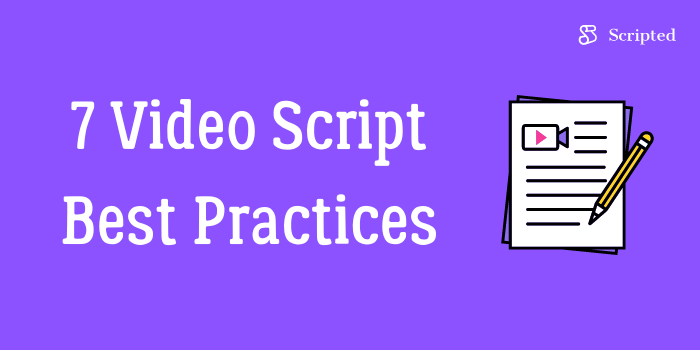 Many companies are now using videos to reach their audiences with 54% of businesses using videos on their landing pages alone. Therefore, if you want to match your competitors, it's essential to learn the video script best practices. A video provides you with the opportunity to share a more in-depth message with a visual element. People are attracted to visual content on social media platforms. Sharing videos with your audience can be a great way to provide them with a different kind of content and connect with your brand in a unique way. Writing a video script can be challenging, especially if you've never done it before. Here are some tips for writing better video scripts.
1. Research Your Target Audience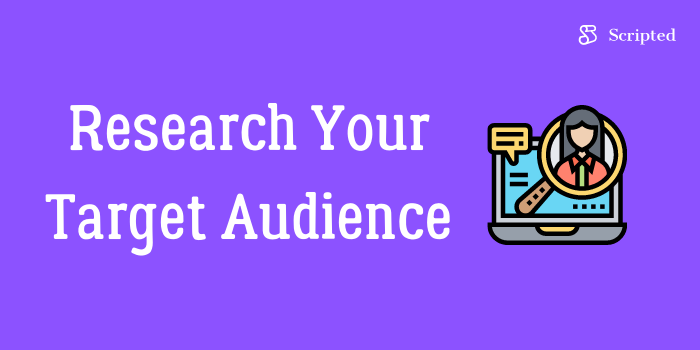 Identifying your target audience can help you determine the type of content that you want to create. Your target audience will usually be the type of people you want to buy the product or service that you're selling. Therefore, you'll need to write a script that will resonate with them. This means thinking about themes that may interest your viewer. Think about their understanding of the product or service that you are promoting, are they experts or is it all new to them? You'll need to use language that resonates with your audience and makes them want to connect with your brand.
Think about your ideal customer. How old are they? What gender are they? How much do they earn? How can they benefit personally from what you are offering?
You should think about your target audience and use language accordingly. If you are targeting experts in a particular sector, for example, you won't need to explain the basics. Furthermore, the language you use can also depend on the target audience for your product/service. If you are offering a high-end more luxurious product or service to higher earners, then you'll likely use words that will convey this. For example, "indulgent," "prestigious," "superior," etc. 
These factors can be important when it comes to creating your script.
2. Write Conversationally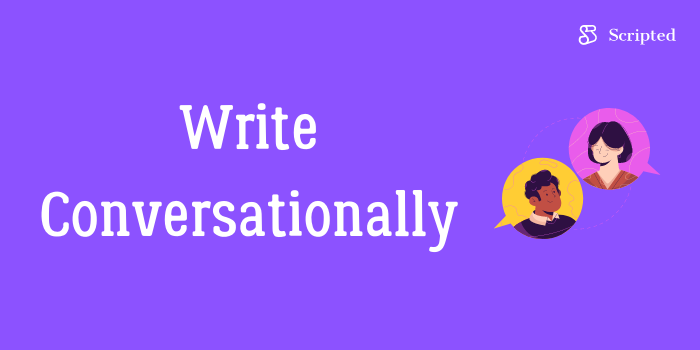 The key to writing a good video script is to write it as if you were talking to someone. This can be very difficult, especially if you're used to writing formally. Writing a script means writing in a way that will flow correctly when it is read aloud. This usually means using less formal language and avoiding some words you might use when writing an article or blog post. For example, you may write "as a consequence of" when writing formally, but be more likely to say "because of" if you were talking to someone.
The best way to make sure you're writing conversationally is to read your script aloud. Reading each sentence as you write it and tweaking it to sound more natural is usually the most effective way to do this.
3. Make It Easy to Read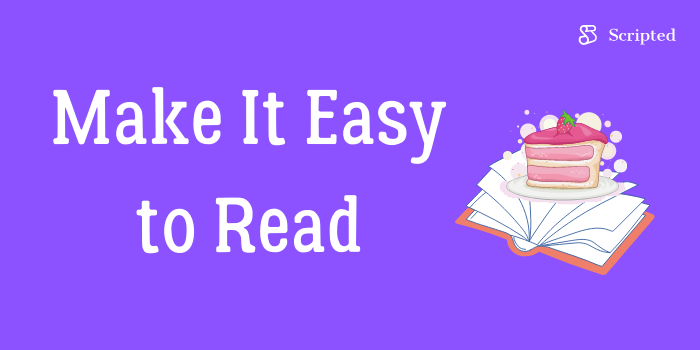 If you're writing a script, you'll realize the importance of making it easy to read. This is one of the best tips for writing better video scripts. Try reading your script and see if it flows well each time you read it. Keeping your sentences short and making sure you're not using long paragraphs is usually a good idea. Leaving space on the page between different sections and a larger font can also make it easier to read quickly.
If you're writing a script to be used on a teleprompter, then it is essential that you break it down into bite-sized chunks. This is because a teleprompter will only show a small amount of text at a time. If you don't have a teleprompter, then writing short sentences will make it much more readable when you read it off the page.
4. Create a Structure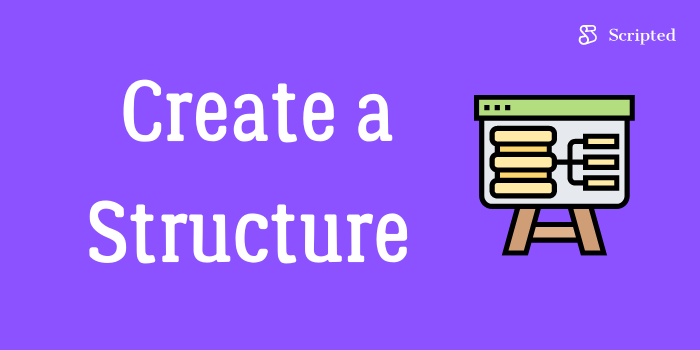 This is one of the most crucial tips for writing better video scripts. Structure is important in all writing. When you're writing for a video, a clear structure is essential. Be sure that your script has a short introduction where you explain what your video will be about and what the viewer can expect. Then, ensure that the video follows a logical structure where you provide information in a way that is digestible. This means writing around your main focal point for the middle of the video and then summarizing at the end. You should also time your script to ensure that it will fit well in your video and trim it to fit if necessary. When you edit your script, make sure that it still contains all of the key points that you initially wanted to put across.
Sometimes, using a template can be a great way to keep to your structure and write a professional-looking script. 
5. Don't Rely on Sound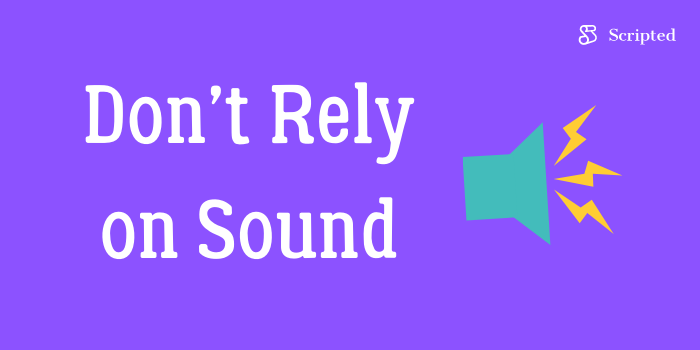 Although you may be writing a script for a video that includes sound, don't rely on it. A video should make sense without sound if it's being posted on social media platforms. Most videos viewed on social media platforms are done so on mute. This means you'll either need to display subtitles in the video that convey your message or write a script that includes directions to display your message visually.
6. Post Videos Tactically and Include a CTA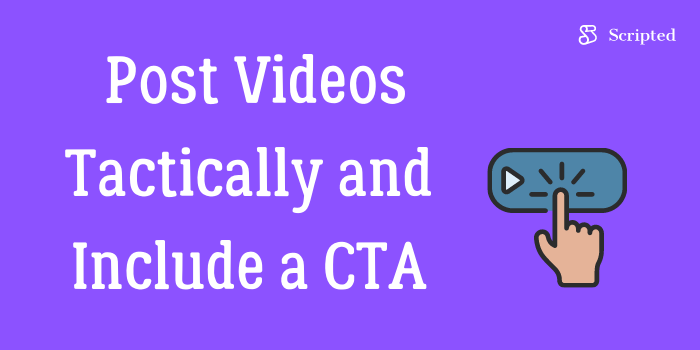 If you want your video to go viral and reach your marketing goals, you need to post tactically. Posting your video at the right time will mean it will be seen by the biggest audience. The best time for posting on social media overall is on a Tuesday, Wednesday or Thursday at around 10am. Including a clear call to action (CTA) can help with engagement. An example of a CTA may be "comment on our video," "like the video," or "subscribe to our channel."
7. Video Script Best Practices — Hire a Professional Scriptwriter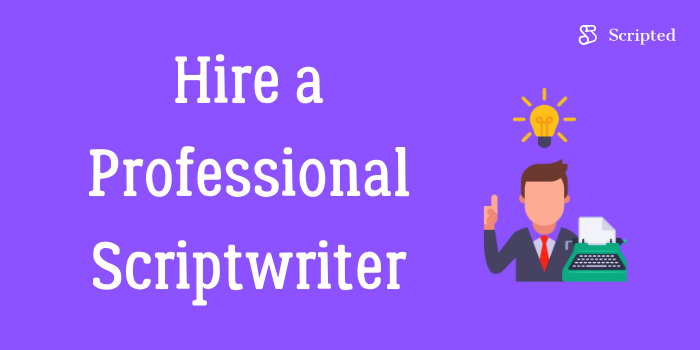 You've read the video script best practices, if you've tried to write a script with no success, then it may be best to leave it to the professionals. Even if you've not tried to write one, having a professional take care of it for you can free you up to take care of other responsibilities. Professional scriptwriters have the experience to create scripts that will read well and engage your audience to help you reach your goals.