Writing For The Web: The Best Blog Post Templates for SEO (Free & Paid)

As content marketers, writing unique and compelling content that brings our readers genuine value is the greatest challenge we face. And that challenge is made more difficult if we have to start from scratch with every blog post. The dreaded blank page and its dastardly friend the blinking cursor. A reliable blog post template can go a long way toward saving you hours in content creation.
Thankfully, here at Scripted we have done the work for you and sought out the most effective and easy to use blog post templates in the land. These templates (both free and paid) make writing for the web simpler without encouraging you to just repeat a mediocre version of what is already out there. As long as you start with an original idea, take, perspective--these templates will cut your writing time down significantly.
So don't start with a blank page anymore. Start with one of these outlines, simplify your content creation process, and keep your readers coming back for more.



Summary: Brian Dean of Backlinko is excellent at taking the often complicated process of content marketing and simplifying it into an actionable process that really does work. We use a lot of his advice, including his content templates, in our own content marketing process.
Here's a breakdown of some of our favorite blog post templates from SEOThatWorks:


The Go-To Guidebook

The Go-To Guidebook is a research-heavy guide or e-book that takes the reader through a specific strategy for a common problem. You have the advantage of going through your process again and again, but your reader may be trying this for the first time. If you can create a resources people can easily follow to accomplish a specific goal--they will come back again and again.

Example: Scripted's Content Coach Series


The Expanded List

The Expanded List Post (ELP) is basically a listicle with more detail and more strategy behind it. The key here is to keep your list filled with actionable advice and clearly show the benefits of each tip. You also want to take the reader on a journey from beginning to end by putting your list in a natural storytelling structure.

Example: 17 Insanely Actionable List Building Strategies, Moving On Quotes: 17 Quotes and Action Steps


Crowdsourced Manual

This is like a "How To" article where you reach out to influencers before you publish to see if they'd be willing to contribute. You do research before-hand to see that these influencers have contributed to a similar post before to increase your chances they will participate. Now you will have increased authority from experts in your field and you start to build a relationship with these experts that can lead to links and more informed content.

Examples: Content Creation: How to Create Great Content Every Time, The Ultimate Content Marketing Guide: 20 Actionable Tips From The Experts, How Much to Tip Movers: The Ultimate Guide (advice from 20+ movers!)
The Hero Formula

The Hero Formula post is a case study that tells a story in which a client/customer you have helped is the "hero" and you or your company is the mentor that showed them the way. It's a win/win strategy where you showcase the success of a client, which they love, and you showcase your ability to help a client, which is a great way to get new clients.

Example: Viral Marketing Case Study: How a Brand New Blog Generated 17,584 Visitors In One Day



Summary: Hubspot, the ubiquitous CRM software, has more content marketing templates than you would know what to do with. You can see that in The Ultimate Collection of Free Content Marketing Templates. These templates are very detailed workbooks that give you an overview of the blog post type, a step-by-step guide, expert tips, and a live example.

For our purposes let's focus on just their 5 content writing templates:


The "How To" Blog Post Template

A "How To" blog post is exactly what it sounds like: a blog post that teaches someone how to do something. You are an expert in your niche and nothing proves that like being able to break down your topic and teach it to others in easy to follow steps. This is a simple template you will be able to use again and again.

Examples: How to Create a Content Strategy: A Step-by-step Guide, 3 insanely simple SEO tips you can do NOW to boost your Google traffic, How to Fill out a Deposit Slip and How to Fill out A Wells Fargo Deposit Slip (this one provides a helpful download)
The List-based Blog Post Template

The List-based post is the most common blog post type you will find out there. Buzzfeed has built an empire on it. They are easy to produce and readers love them because they are easy to scan and find exactly the information you are looking for. A simple ranking of subjects your audience has strong opinions on can spark conversation and lead to real growth on social media.

Example: Top Podcasts for Content Marketers
The Curated Blog Post Template

Curation is an extremely valuable service when writing for the web. People want to know as much as possible in as little time as possible and that can be a difficult task when you have to jump from site to site to site for good information. Being an active member in your online niche makes creating curated posts a breeze. You know where all the great content lies, now you just have to put it all in one spot for your readers.

Example: Top Content Marketing Tools & Companies
The Slideshare Blog Post Template

Many potential customers may not be inclined to read. Many are just visual learners. Preparing a SlideShare post can be a crucial element of your content marketing strategy to bring in those customers. This template gives you a nice and simple guide to creating effective SlideShare posts.

Example: 5 Spooky Signs Your Content Team Needs Ghostwriters [Slideshare]
The Newsjack Blog Post Template

We're all trying to get ahead of the next trend in our respective industries. Creating content around big, breaking news stories may have a short-lived impact, but that impact can be significant for bringing in a new audience and establishing authority. It also keeps your writing efficient because you are forced to abide by short deadlines.

Example: The Dark World of Affiliate Marketing, Black Hat SEO, and...Mattresses?



Summary: The guys at Authority Hacker give great, actionable advice in their content marketing training. They provide you with extremely detailed briefs or templates for each of their content types. In fact, of all the content templates we've reviewed and used, we like theirs the best. The amount of detail and instruction they pack in ensures you'll get a high quality piece of content without having to use an expensive writer. Another benefit is that you can get consistent results even when using multiple writers. At Scripted, we use their briefs as examples for our customers to give our writers for assignments. The more detailed you are about the content you desire from a freelance writer, the better the content will be. You also save any time spent on revisions for you and your writer due to poor communication to start a project.

We particularly like these three outlines from Authority Hacker:

Individual Product Reviews

Which product is better? It's a question consumers everywhere are trying to figure out. If you can give them a clear, honest, and authoritative product review, you can build an audience of loyal readers. Easier said than done, of course. This content template helps you remain reader focused and clear in your writing. This isn't a time to use sales language or just list product features. Answer this question: "What is it like to use this product in real life?" and you've done your job.

Example: Ahrefs Review & Tutorial, HeidiSQL Review and Tutorial, Earth Class Mail Review
(Bonus: If you sign up for this webinar you can get this template for free and they will give you tips on how to use it.)

Roundup Product Reviews

Much like the individual product review, the roundup simply benefits from being able to compare and contrast multiple products in a single piece of content. Each product has different advantages for different uses, here is where you explain what those differences are so the reader can identify why they need a product and which is right for their needs.

Example: The 20 Best SEO Tools in 2019, What Is The Best Body Fat Scale in 2018?
Question Post

This type of post is less commercially focused than the others. However, it usually answers a specific question the user has. This is good as it informs and educates your audience, making them more likely to buy a product you recommend afterward. The key with question posts is to understand what information the user really needs in order to understand the 'how' and the 'why' of the solution. Doing this right will be excellent for link building, especially if you are utilizing the skyscraper methodology.

Example: Is Olive Oil Healthy?, Delayed Job vs. Sidekiq - Which One Should You Choose?
It's a lot of work, but your skyscraper content is what you build your content marketing strategy around and it should stand the test of time.



Summary: Co-schedule has a lot of really great content on its blog, especially surrounding social media marketing. Their "Headline Analyzer" tool is especially handy for creating blog post headlines that readers and search engines love. They recently created these "10 Blog Post Templates For Marketers to Create The Best Content" which is a little different than our previous examples in that there is just one blog post template for the copy of the post, but the other 9 templates focus on everything from keyword research to social posts, on-page SEO, and CTAs. All very important aspects to successful content. You can easily download them all, but here are a few we found especially useful:

Blog Post Copy Template

From the headline down to the final CTA, this blog post template does a good job of guiding you through your post so that it flows well and includes all the elements you need to a reader and SEO friendly blog post. They even include a general word count for your headlines, subheadings, CTAs, and sentences to ensure your content is easy to read with no fluff.

On-Page SEO Checklist Template

With all the little things that make up a single piece of content, it's easy to forget something. A missing meta-tag here or a broken external link there can keep you from getting the most exposure possible to your post. This checklist helps you ask all the right questions before hitting publish so you know each post is ready to go.

Blog Post Call To Action Template

An often forgotten art to a truly optimized blog post is an effective call-to-action at the end. This CTA template get into the psychology of what it is you want the ready to do by first choosing what emotion you want to elicit. Then it shows you have to set up A/B tests for your CTAs so you can always be improving. And finally, they give you a handful of examples of big brands using a variety of different CTA approaches to inspire you and find the one that works best for you and your audience.

Co-schedule also provides some handy Google sheets to help you stay organized and track the performance of your content.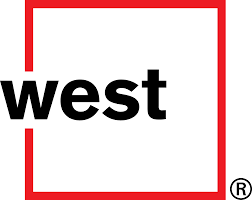 Summary: Writing press releases can an be effective way of promoting new content or announcing new features or products, but not everyone knows how to write a proper press release. That's why our friends at West UC break down 6 Press Release Templates for us so we can create awesome press releases in no time. You can read about them all yourself, but here are a few we love: 
General Press Release Template
The General Press Release template works for almost every situation and ensures you have every element needed for the press and your readers to take action and get your message out into the world. Be sure to read their step by step guide here before you create any of your press releases.
Awards and Special Achievements Press Release Template
Who doesn't like to pat themselves on the back? Whether your company won an award or you'd like to show off something great one of your employees accomplished, this is a great template to work with to let people know that greatness was achieved.

Contact List Press Release Template (for Sending to an Email List)

This one is particularly great for content marketers because we love to send all our great content to everyone we know. Using this template will save you time on those weekly blasts and give your email list something consistent and great they can rely on.



Venngage is one of the top infographic creation companies out there with over 21,000 customers. Infographics have their own special appeal when being used to build links and appeal to a new audience. You can offer them to be published on other sites, either communally or exclusively. You can repurpose an old blog post and bring in a new audience with a fresh look. Venngage breaks down all the different types of infographics in "The Top 9 Infographic Templates and When to Use Them". Here are some of our favorites from that list:

Statistical Infographics

Data, data, data! Without it, our content is just like, your opinion, man. Backing up an argument or perspective with data is essential to establish credibility and authority. Visualizing that data with a statistical infographic can bring that data to life and tell a story in a way a blog post cannot.

Process Infographics

A process infographic is like a more visually appealing "How To" post. In fact, taking your "How To" post and repurposing it into a process infographic is a great way to increase shares and build links. Process infographics take the reader step-by-step through a task they are trying to accomplish.

Example: the-9-life-stages-of-an-evergreen-blog-post-infographic
Comparison Infographics

Remember the roundup product review posts from earlier? Comparison infographics--you guessed it--are great for repurposing product reviews or comparing similar company services. Try building a comparison infographic with you and your competitor to show how what you offer is so clearly superior.
Bonus Tips
These blog post templates will undoubtedly help you write clearer and more efficiently. In addition, it's important to remember that every page on your site needs to be optimized for search engines. Here are a few guides and tools to help ensure all your posts are SEO-friendly:

On Page SEO - Backlinko

Seo Copywriting Tips - Backlinko

On-page SEO Grader - SEO Review Tools

SEO Report Template - Ahrefs

Free Grammar Checker - Grammarly

Writing Style Editor - Hemmingway App

There you have it, the best blog post templates (and infographic templates) to keep you writing and away from that dreaded blank page. Now you can take those great ideas swimming around in your head and turn them into blog posts your readers will love without all the banging your head against the wall.