The Ultimate Content Marketing Guide: 20 Actionable Tips From The Experts

Digital technology has transformed how people communicate, and it has impacted every aspect of the relationship between consumers and the businesses they patronize. Traditional advertising campaigns that rely on a few attractive images and a list of product benefits simply don't work anymore. Consumers are paying less attention to the endless barrage of banner and pop-up ads, and most are opting-out of such marketing tactics altogether. Today, more than 615 million devices are protected with ad-blocking software, which prevents users from being exposed to unwanted advertising messages.
Organizations that have transitioned away from traditional outbound marketing in favor of content marketing strategies are noticing substantial benefits. On average, content marketing generates three times as many leads as formerly popular outbound marketing methods, though it costs 62 percent less to produce.
This Ultimate Content Marketing Guide will take you through each step of your campaign, with the help of our favorite content marketing experts, offering critical insight into creating content that works. Follow their advice and you can enhance your content marketing efforts, ensuring every piece you produce offers maximum return on your investment.
Let's start the content marketing journey...
The Basics: What is Content Marketing?

Whether you're building brand awareness, advertising a product, or educating through your content, stories are the key to building real human connections between you and your customers.




~ Shane Snow, Founder at Large, and Joe Lazauskas, Editor in Chief and Director of Content Strategy at Contently -

Content Experience Show

At its most basic, content marketing is the art and science of sharing your brand and telling your story through a variety of mediums. While form may vary from infographics to in-depth reports, the goal is the same. Your content helps you connect with current and potential customers, building relationships to encourage both initial and repeat sales.
How you choose to present content depends on factors such as your intended audience, your current content-production resources, and the distribution channels you have developed. However, there are some rules to content marketing that hold true regardless of format and channel.
Engaging
With the average human attention span lasting just 8.25 seconds, there's something to be said about those snap judgements. As a marketing copywriter who's working day in and day out to woo my audience with clever prose and charming insights, it's my job to make a great first impression on my audience. If I fail, they're going to move on to something (or someone) else. And I don't want my audience dating around -- I'm after that exclusive kind of relationship.



~

Anne Leuman

, Contributor, TopRank Marketing



From the first sentence of a blog post or the first frame of a video, you only have seconds to grab viewers' attention. One of the most crucial content marketing skills is the ability to make a great first impression, convincing your audience to invest a few more minutes with you instead of scrolling by. An effective technique for engaging readers is naming the problem and previewing the solution you will provide at the very start of your post. For example, you can open with something like this: "Mastering the nuances of SEO can be a challenge. Fortunately, you don't have to be an expert to keep your rankings high."
High-Quality
When content is superior, it creates conversations, it gets shared -- and content has no value unless it is seen and shared. Research shows the most-shared content inspires awe, and makes people see something new ... there is some emotion behind the content other than "Seven content marketing tips.





~

Mark Schaefer

, Executive Director, Schaefer Marketing Solutions
In the early days of content marketing, search engines focused on quantity. More posts, more keywords and more links boosted page rankings, whether or not the piece contained any useful information. Some content marketers were known to hire individuals with rudimentary English skills for minimal pay to produce post after post of nonsensical material. Sites that published such content enjoyed brief improvements in search engine rankings but offered no value for consumers.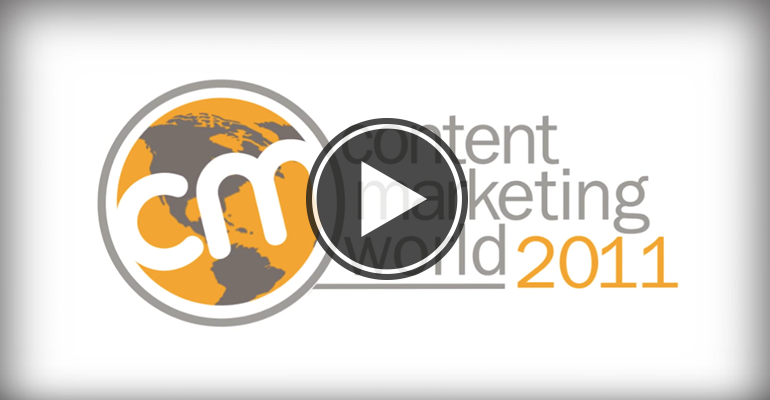 Search engines have become far more sophisticated, and algorithms have been designed to focus on quality over quantity. This is good news for content marketers, who no longer have to keep up with competitors churning out an endless stream of thin posts. As long as your content adds value, you have a place in the digital world. You will know that your content meets quality standards when you can answer yes to these three questions:

Does the piece speak to a specific audience? If you are trying to be all things to all people, you will succeed in pleasing none.

Did you share new information and offer innovative solutions for current issues facing your target audience? If not, your piece just adds to online noise your audience is confronted with daily.

Are facts backed up with links to reputable sources? Your credibility can be permanently damaged with a single false statement.
Timely
Rather than living in isolation in marketing, marketers and business leaders benefit from real-time content and social networking. At forward-thinking organizations, salespeople curate real-time content, customer support offers real-time troubleshooting, and management uses real-time engagement metrics to inform business decisions.





~

David Meerman Scott

, Bestselling Author and Speaker
While some of your content is likely to be evergreen, successful content marketers know that staying current matters to consumers. Ensure you have content that is updated and relevant in a constantly changing world. You can step up your content marketing game by engaging with your readers in real-time. Respond to comments on your blog posts and encourage your audience to share their own insights. Take the time to answer questions on the content you published. These techniques keep the conversation going after consumers have finished with your initial piece, building the relationship.
Unique
When there's someone in your category (or everyone in your category) that does something in a certain way, it feels smart and safe to do it the same way. The problem is that it's pretty tough to stand out when you're just like everyone else. The only way to compete is to outspend the competitors and for most companies that isn't an option. What [popular Broadway musical] Hamilton creator Lin-Manuel Miranda understood is that being different is marketing gold. Being different means you have less competition, and every dollar you spend telling your story is amplified because it's not competing with as much noise. He also understood that being different means you get plenty of media attention, which creates curiosity, interest, and momentum.





~

Drew McLellan

, Founder, McLellan Marketing Group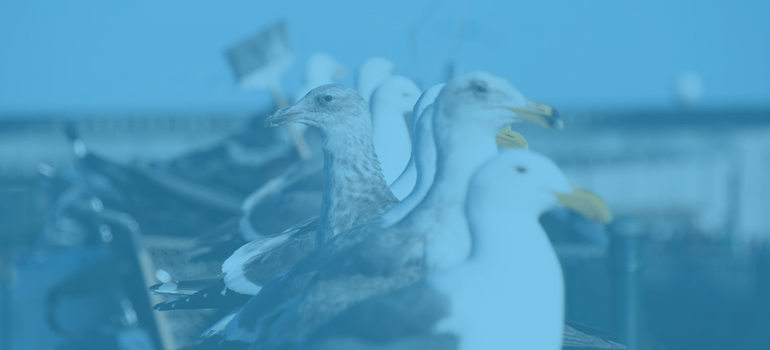 Content marketing follows the same rules that apply to any product or service. Without differentiation, there is nothing to separate you from the competition. You might still achieve some level of success, but you are unlikely to sustain customer relationships long-term. After all, what is their incentive to stay loyal? Instead of producing content that relies on the same old formulas or provides solutions to problems that have already been solved, consider these techniques:
Change the script.
Once content marketers realized that "how to" was a popular search term, they started adding these words to the title of every single post. As a result, typing "how to XYZ" is likely to produce dozens of results with nearly identical titles. Someone might click on your content if you use this title, but they may chance upon one of your competitors instead.
What have you done to be more valuable than what is already out there?
Before you start producing content, look at what's out there - then get creative and offer an alternative option that stands out.
Find a niche.
If there are already 15 recent posts about the topic you have chosen, reconsider your approach. For example, if you host a film review blog, you might not have anything new to say about "The Five Top-Grossing Films of 2017". However, when you search "2017's Best Films Featuring Dogs", there isn't a single hit. Publishing content on this topic will set you apart from competing sites.
Plus, you get to do all that adorable research.
The Facts About Keyword Research and SEO-Friendly Writing
Sure, you need to do keyword research if you hope to get your content to rank highly on search engine ranking pages (SERPs) - and by pages, I mean page one. But effective keyword research also helps you better understand search intent or why people are searching for the things they are searching. Intent is the key to unlocking new products and services.





~

John Jantsch

, Founder and Author, Duct Tape Marketing

No matter how well-written your blog post is or how much care you put into planning your video, content is useless if no one engages with it. Before you start to produce content marketing pieces, spend time on research.
First, figure out which keywords are already bringing people to your site. Tools like Google Analytics, AHrefs, or SEMRush can help you find this information. These results give you a preliminary list of useful keywords.
Next, do an in-depth review of keywords that are relevant to your business, identifying what your target audience is searching. If you aren't sure where to start, make a list of words and topics that relate to your industry. Search these in Google, then scroll down to the bottom of the page where you will see a section on related search terms. You may find additional possibilities here.
Then, develop a targeted list of "long-tail" keywords that you would like to consider. These are usually phrases containing three or more words, making the search more specific. For example, a basic keyword is "car dealer", while a long-tail keyword is "used car dealer in New York".
Finally, go back to the those handy keyword tools to check your list of keywords and find related keywords with a relatively low in terms of competition, but still high in traffic volume.
There are three things you always want to keep in mind when performing your keyword research. You want to find the right balance of (1) monthly search volume, (2) competition score, and (3) competitors' domain authority. Based on your site, these metrics may change, but here is a general rule of thumb that we've found to be highly competitive for most sites:





Monthly search volume over 500

C

ompetition score under 30 percent

Top 10 competitors' domain authority under 30 (or more than half of them under 30)"




~

Jay Baer

, President of Convince & Convert

Keyword research can get quite technical. After all, there is heavy competition in the digital marketplace, and no matter what industry you are in, you can be sure there are others trying to attract the same sets of eyes that you are.
Once you have your list of targeted keywords, you can tailor your content accordingly. Develop content that offers answers to common questions and solutions to prospective customers' problems, positioning yourself as their most trusted source of information. Balancing keyword popularity with competition puts you squarely in the right niche to be the authority in your space.
As marketers, we use data to justify our strategies and to improve campaigns, but make no mistake, content marketing is a mix of art and science. There is no one-size-fits-all formula that works for everyone.
Publishing Tips From the Pros
Google is Now Smarter Than Humans (Kind Of...) Or should we say, Google's RankBrain is smarter than humans. RankBrain is a sophisticated AI program which helps to process Google's search queries. Google developers were so confident in the machine's learning abilities that in 2015 they conducted an experiment in which they went head to head with RankBrain itself. Who won? RankBrain did. In fact, it outscored the humans by 10%. Impressive. No wonder our search experience is so brilliant when the machines that power it are cleverer than us.





~

Matt Cayless

,

Co-Founder and SEO Expert at

Bubblegum Search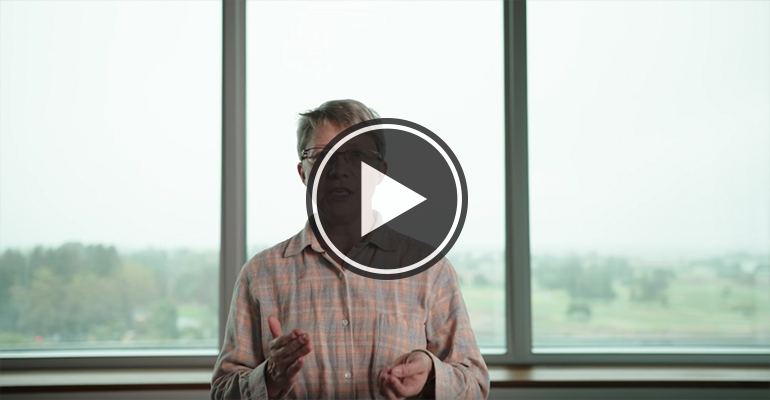 Dropping keywords willy-nilly into your content marketing won't fool search engines. These platforms are so sophisticated they can sniff out thin content in a microsecond -- and they will quickly put you at the bottom of the search results if you take shortcuts. While your pieces can and should be based on relevant keywords, be sure they come up organically in your work -- and that your content is rich in value. While no one knows exactly how search engine algorithms function, experts in the field are certain about one thing: The technology is designed to recognize content that offers the most value to those searching.
A good publisher will be familiar with SEO techniques. They'll take your perfect article and format it nicely with the images you've chosen. Here's a quick checklist for the publishing stage:




Use alt tags for all images (I generally go with the target keyword or a secondary keyword).

Make sure the article is broken up into easy to read sections with headings and subheadings.

Add keyword tags to make the article searchable on your site.

Add an SEO title and meta description to the back end to cater to Google's spiders."

~

Jay Baer

, President of Convince & Convert
There are a wide variety of free and premium SEO tools to help you manage the technical work of optimizing your content. Some options include the All-In-One SEO Pack from WordPress and the Yoast SEO Plugin. However, if managing the technical aspects of publication isn't your strongest skill or you simply can't spare the time, consider enlisting the aid of a high-quality content marketing publisher. These specialists know exactly how to best showcase your work to ensure it has maximum impact on your intended audience.
Powerful Promotion - Social Media and Beyond
When it comes to content distribution, PR 20/20 follows the 80/20 distribution approach, which states that 80% of your time and efforts should go to promotion, while the other 20% should be spent creating it. In other words, if you spent less time on the quantity of content and more on the quality of distribution, you gain the opportunity to connect with more online audiences and increase overall reach.





~

Shannen Laur

, Consultant, PR 20/20



The potential reach of a single piece of content is practically limitless. As long as the information stays current, you will never run out of opportunities to promote it. Once you have published, get it in front of more consumers with some (or all) of these tactics:
Share the post on your personal and professional Facebook and Twitter pages, as well as your LinkedIn page

Mark your calendar and share it again in a week or two - and perhaps a week or two after that

Create a Pinterest board (if your audience uses Pinterest) for your blog and pin your post image to it

Add your post image to any relevant Pinterest group boards

Wait a month, update your content as needed, and repeat these four steps again
Remember, most of the people you want to reach probably won't see your post on your first attempt. Newsfeeds on major social media sites move at the speed of light, and it is easy to miss information from a single source. By reposting periodically, you are dramatically increasing the likelihood of reaching your target audience.
Adopting the 80/20 rule into your content marketing strategy reduces the pressure to constantly create something new. Develop a portfolio of high-quality content, then focus your energy on getting it out to your audience through search engines, social media, email lists, and complementary host sites.
Campaigns are often used for promoting a new idea or product or generating or leveraging the buzz around an industry conference, event or hot topic. But once the newness wears off or the event passes, your campaign can become stale if you fail to iterate on the content or neglected to consider how it could enhance your other efforts.





~

Alexis Hall

, TopRank Marketing
Of course, you can't keep promoting content that has become obsolete, but that doesn't mean starting over. Choose pieces that generated good results, and refresh, repurpose and reuse. Articles that were popular two years ago can be shared with an entirely new group of current and prospective clients with a few tweaks.
I suggest that you approach LinkedIn and other social networks like you would a cocktail party.





Do you go into a large gathering filled with a few acquaintances and tons of people you do not know and shout "BUY MY PRODUCT"?

Do you go into a cocktail party and ask every single person you meet for a business card before you agree to speak with them.

Do you listen more than you speak?

Are you helpful, providing valuable information to people with no expectation of something tangible in return?"
~

David Meerman Scott

, Best-Selling Author and Speaker
The premise of social media is creating connections and helping grow relationships. This holds true across all the popular platforms. Your content marketing will be most effective if you approach social media from this perspective. Forget the hard sell, and focus on becoming part of the community. Sales will come later as potential customers grow to know and trust your brand.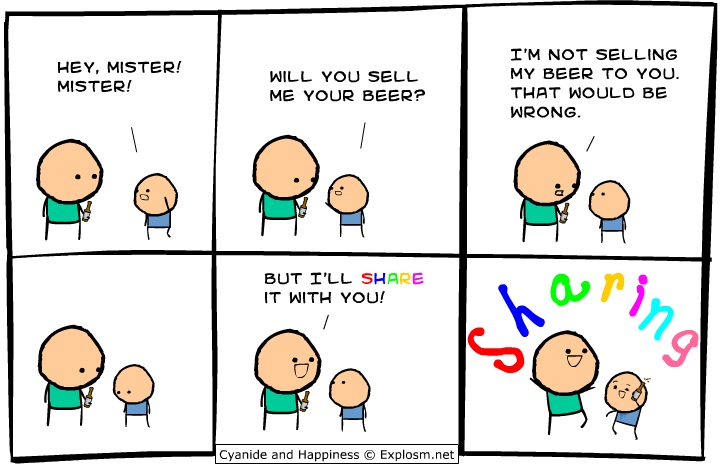 Source: Explosm.net
Building a brand and marketing yourself or business can often be frustratingly unpredictable. What works for other brands might not work for yours. Furthermore, what worked for your brand last year may be outdated and fail to maintain your brand's relevance for the next year. For example, maybe your brand hasn't moved from printed ads to using the evermore popular digital signage displays. Or, maybe your efforts would work better on a different social media platform. Oversights like these can make the difference between having your brand seen by new and emerging audiences to seeing your brand dwindle away because of stale marketing methods.





~

Avery Phillips

, Contributor, Social Media Impact

While there is no downside to maintaining a presence on the most popular social media sites, don't limit yourself to the big names. User demographics change all the time, and you should constantly experiment with alternative distribution methods for your content.

Once you are established on Facebook, Twitter, Instagram, and Pinterest, explore some of the less well-known platforms and newcomers to this space. For example, Tumblr, Google+, and Reddit have small but loyal fan bases, and there are a variety of international social media sites that may be helpful for building your business.
Learn more about Medium, which gives you an additional forum to post your articles and connect with sites that complement your business to inquire about a guest blogging spot.
Experts Weigh In on the Importance of Email Marketing
Email marketing is rated as the most effective digital marketing strategy. But, that doesn't mean email marketing works all the time. Marketers know that email marketing only yields results if your subscriber list is on point. Building an engaged subscriber list is an ongoing process that involves finding the right audience at the right time and then sending them the right messages. To help ensure you see the astounding ROI you can get from email marketing, it's vital to participate in list building best practices.





~

Kim Courvoisier

, Director of Content Marketing and Social Media, Campaign Monitor

There is absolute proof that email marketing works, but there is a catch -- your content has to be good, and you have to get it in front of the right audience. Inadequate content or a lifeless subscriber list will quickly extinguish your email marketing efforts. These are just a few of the ways you can grow your audience effectively:

Include social media sharing buttons and an option to automatically share the message with friends

Create valuable content and require readers to enter an email address to gain access

Sprinkle opportunities for your website visitors to opt-in to your newsletter throughout your site - not just on the "Contact Us" page

Partner with other businesses (not your direct competitors) to co-host content and online events, then share participants' email addresses with each other

One of my clients is in the talent recruitment space, so thanks to Google Alerts, I've discovered

theundercoverrecruiter.com

.

I have to say, this company gets it. They have clearly ID'd the various personas they target, recruited top-notch talent, and ceaselessly deliver every conceivable form of useful content. Above all, they do great email. If you don't do great email, you're not in the big leagues.

~ Heidi Cohen, President, Riverside Marketing Strategies
Clearly, your ability to produce high-quality emails reflects on your company as a whole. Missing the mark when it comes to your email can drag down the effectiveness of your entire content marketing strategy. If you aren't sure how to step up your game, here's a great checklist from the pros at Pure360: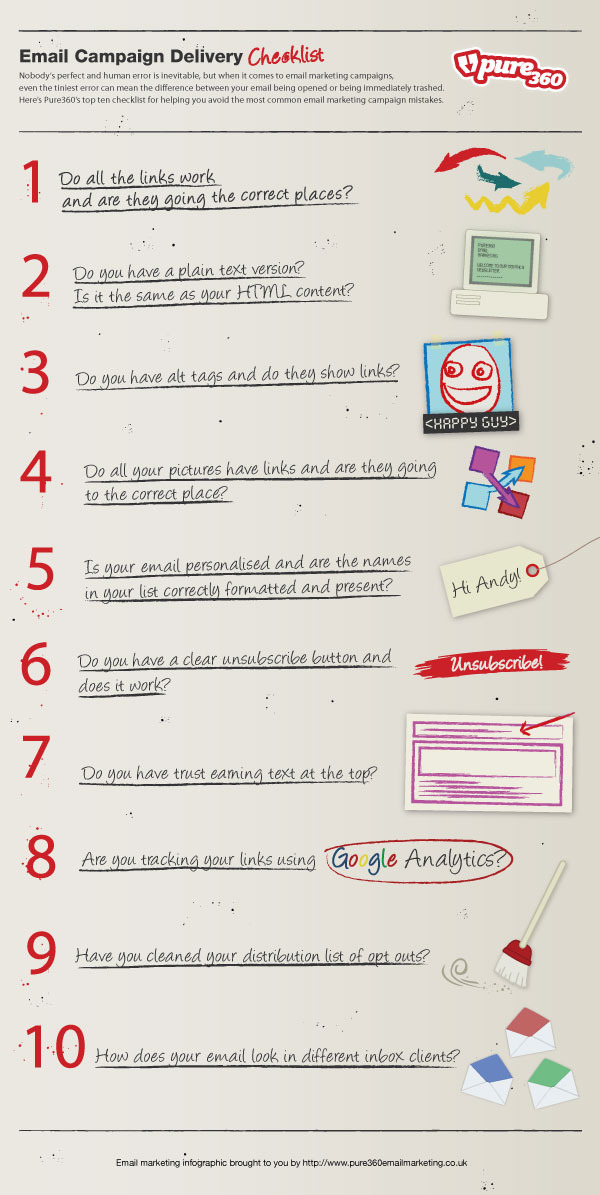 Most importantly, pay attention to when and why you open some of the messages in your own inbox and not others. Don't hesitate to learn from leaders in this space -- look at what they do and how they do it, then adopt best practices that work for your business.
The Forgotten Final Step: Analytics and Reporting
The data shows that B2B content marketing teams are often small and (of course) wear many hats. As a part of a small, nimble team, I know what that's like. However, implementing consistent measurement shouldn't be a "nice to have" part of your marketing program.





~

Zontee Hou

, Senior Strategist, Convince & Convert

Creating content, managing SEO, publishing and promoting require an enormous investment of time and resources. Once your work is in front of your audience, you might be tempted to mark the job complete and move on to the next item on your to-do list. In fact, many content marketers do just that. However, you are throwing away future gains when you fail to measure results.
By collecting and analyzing data, you can see what works -- and stop wasting your time on what doesn't. Fortunately, you don't have purchase costly software or spend hours on complex calculations to get the information you need. There are a variety of low-cost or free tools that measure key performance metrics. Google Analytics is one of the most popular analytics and reporting tools, offering an excellent starting point for those who are new to content marketing.
Choose key performance indicators that make sense for your objectives. It's important to measure campaign success across the entire consumer journey, and not rely on view counts alone. Then, apply the right metrics to measure your results. Finally, use tracking tools to measure your progress and adjust your strategy. In short, all of us need to remain sober-minded, because none of us wants to be the punchline to a joke that starts, 'Three video marketers walk into a bar...





~

Greg Jarboe

, President and Co-Founder, SEO-PR
You can learn a lot from content marketers who are already successful, and adopting their best practices gets you closer to your goals. However, be sure that you focus on the content, audience and performance metrics that make sense for your industry and your business. Begin with the most common key performance indicators. Examples include:
Page Views

Average Time on Page

Unique Visitors

Traffic Sources

Conversion Rate
Then, move on to less common metrics that are particularly relevant to your business. Remember, even your closest competitors aren't an exact match, and their strategies won't mesh 100 percent with the needs of your organization.
Eyes on the Prize: Staying Goal-Oriented
When it comes to your content efforts, you must always be paying attention to the results you're seeing. Even if the content appears to check all the boxes on your list, it doesn't mean it will perform well once it's published. Keep an eye on the metrics to see what resonates with your audience and what does not. Keep in mind that one piece of content shouldn't dictate strategy moving forward. You need to look for trends to help you decide what to stick with and what to revise moving forward.





~

John Jantsch

, Founder and Author, Duct Tape Marketing
After all the effort you have put into producing high-quality content, it can be terribly disappointing when your audience isn't receptive. Unfortunately, this happens on occasion, and it isn't always possible to figure out where you went wrong. Even if you have incorporated all the critical elements for successful content, sometimes it just flops. You will know when this happens based on sudden drops in your engagement metrics, including Likes, Mentions, Shares, Comments, and Re-publications. Resist the temptation to double down on promotion for content that just doesn't work. Focus on trends and adjust your strategy accordingly to reach your true goal: building long-term customer relationships.
It is a big job to consistently create and publish quality content that your community and potential leads find of value. And while it can be greatly satisfying to know that they find your content helpful, most of us cannot to afford to create content for content's sake alone. That content needs to pay off in some form - ultimately increasing your sales and income.





~

Mitt Ray

,

Founder, Social Marketing Writing
Sometimes you can do everything right, producing high-quality content that attracts readers and keeps them engaged all the way through to the end. This is another point where it is awfully tempting to pat yourself on the back for a job well done and move on. However, you could be missing the entire point of your content marketing efforts if your work isn't converting to sales.
Keep an eye on critical metrics such as New Leads Generated, Conversation Rate, Return on Investment, and Cost per Acquisition. These figures illustrate whether your content marketing is translating to bottom line profits. Don't lose sight of your primary goal, no matter how well-received your content. If customers aren't signing up or sticking around, it is time to go back to the drawing board for new ideas.
Final Thoughts
Going where everyone else isn't requires thinking about the problem more deeply and differently, noticing what others are missing. It also requires commitment and hard work. Customer-centric became experience-led and the rest, as they say, is history.





~

Valeria Maltoni

, Founder and Head of Strategy, Conversation Agent LLC

Content marketing is a step away from the manipulative tactics of traditional advertising. Instead of tricking consumers into parting with their money, you are building relationships that, in turn, lead to loyal customers. Engaging content adds value and improves your customers' experiences, increasing the likelihood that new visitors will make a purchase, those who have already bought will buy again, and your clientele will grow through the power of social networking.
I hope you found this post helpful and you are able to refer back to it whenever you lose your way along the content marketing journey.
Thank you to all the experts whose insights helped me create this post, please check out their blogs, they are all amazing.