Top 10 Article Writing Services
In recent years, content marketing has been all the craze -- and for good reason.

By offering consumers authentic, transparent content, brands are able to better connect with their audience, without seeming overly salesy.

Considering content marketing generates more than three times as many leads as traditional outbound marketing, and costs 62 percent less, it's no surprise that article writing services are a key area of interest. However, not all platforms and writing services are created equal.

To ensure that your unique needs are met, there is a wide range of content marketing platforms available. Be sure to do your research before you commit to the first available option, especially if you are working with a tight budget.
10 Article Writing Services You Need to Know About
If you are currently looking for fresh, well-written content, you have a wide range of options right at your fingertips. The problem is finding the right fit.

This guide outlines the top ten writing services based on value, reviews, quality, and professionalism.
1. Scripted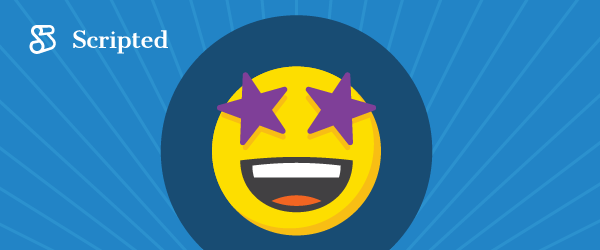 We are well aware that we placed ourselves at the top of this list -- which was intentional. Based on what we offer and our clients' feedback, it seemed like a no-brainer.

Here at Scripted, we provide a simple interface and access to expert writers, making us an optimal choice when it comes to quality content and convenience. Not to toot our own horn, but many clients come to us because we deliver unmatched humanity. Our clients often develop reliable, long-term relationships with the writers on our platform.

We are a freelance writer marketplace, offering you an opportunity to really drive your content marketing strategies, based on a range of tools and services. Simply put, when you're in the market to hire article writers, Scripted offers a flexible, cost-effective solution.

Although our services tend to cost slightly more than some of the other commonly used platforms online, our clients get what they pay for. Still affordable enough for growing a small and medium-sized business, yet capable of handling the needs of large corporations, there are options for every budget.

Memberships range from $124 per month, up to $999 for the "Cruise Control" package -- which is still affordable in regards to clients' resulting ROI. Whether you strive to increase your conversion rate or simply grow your site's traffic, Scripted can help you reach each milestone with ease.

What clients are saying:


"Scripted has been a wonderful resource for original content across many topics. They are effective at pitching new ideas or taking raw thoughts and building them into well-crafted masterpieces of content."


"Scripted gives me the resources I need to be successful. I can count on my projects with Scripted to be on time, on budget and the quality we demand. Their writers really are an extension of my team."


"We liked the Scripted process, which allowed us to put our general ideas out to a group of writers and get thoughts and ideas back. It helps to have more brain power and creative thinking on a topic rather than just a single in-house writer."
Pros


You will gain access to high-quality writers, based on Scripted's selective screening process. In addition, content comes with a 100 percent quality guarantee. With a 98 percent acceptance rate across the platform, this is based on the platform's high-quality talent pool.
Scripted's interface is easy to use, making it easy to navigate -- yet extensive enough that clients can enjoy a wide range of unique features.
If you do not have time to search for writers, the platform's SmartMatch technology will help you find the perfect writer based on your specifications. You will also be able to receive free pitches to better drive creative and analytical processes, all while saving your most precious resource of all -- your time.
Cons


As discussed, in comparison to other content writing services, Scripted does come with a slightly higher price tag. However, writers are able to set their own rates, offering a competitive marketplace.

Bottom line: Scripted is ideal for all business -- big and small. Offering high-quality content and writers and flexible membership fees, we are committed to your content marketing needs. The platform itself is intuitive and reliable, powering your marketing strategies with ease.
2. ClearVoice



In comparison to some of the other suggestions on this list, ClearVoice.com is a much more extensive marketing platform. Being an assignment-driven system, ClearVoice can help you tackle each campaign with ease. Although they offer content writing services, they also specialize in project management.

Although ClearVoice has been referred to as the "Swiss Army knife" for content marketing, for some, the platform is too extensive for their current needs. If you simply require reliable, quality content, you may not need all of the bells and whistles that come with ClearVoice.

Pricing is built-to-order, so depending on your membership, you could be paying anywhere between $250 to $7000+ a month.

In contrast, if your marketing needs are rapidly growing and you need to better control various campaigns, all while receiving consistent content, ClearVoice can help you tackle your growth strategies. For a more in-depth review of ClearVoice, please read this comparison article.

Here is what ClearVoice's clients are saying:


"I love the service. Long learning curve."
"ClearVoice helps take your blog PM software to new heights."
"Powerful content creation management platform."
Pros
Excellent customer service, providing greater peace-of-mind.
Offers a simple and efficient way to better manage your entire team's content.
Cons
Many find that there is an initial learning curve and based on all of the features offered, clients often find that it's too extensive for their marketing needs and objectives. If you do not plan on generating a large volume of blogs monthly, ClearVoice may not be the best solution.
It can be tough to find writers that are well-versed on industry-specific topics.

Bottom line: If you are looking for a more comprehensive contenting marketing solution and have a clear strategy in mind, ClearVoice may be an ideal choice. Whether you require greater control over your work flow or require more collaborative tools, ClearVoice offers a more holistic marketing solution. At its core, this all-in-one platform is somewhat of a niche product.
3. Textbroker


As they say at Textbroker, "get custom content that is fast, affordable and scalable." Their goal is to bring their writers and clients together, in a quick and efficient manner. With more than 100,000 US-verified writers, their talent pool is immense. This allows the platform to offer greater flexibility in regards to their pricing.

Related: Textbroker -- Reviews, Features, Prices, and Alternative

What makes this platform unique, is that they operate on a 2- to a 5-star rating system. For example, a 2-star author would cost 1.3 cents/word, in comparison to a 5-star author, which would cost clients 7.2 cents/word. They also offer various pricing options in regards to your desired service level. View Textbroker's pricing model here.

This level of flexibility allows clients to budget accordingly. Although some clients have stated that it took them a bit of time to find their go-to writers, once they did, they were incredibly happy with the service.

In fact, here is what some of Textbroker's clients had to say on SiteJabber.com:


"One of my favorite things about the TB system is you can choose the quality of the writers. 5-stars usually means very little editing (if any). I've been able to put together a team of quality writers who understand the different markets I serve and are available to do the work in a timely manner."
"I use TextBroker to quickly get content for our website and in less than a few hours, we typically have the article being worked on. Then a day or less later, it's done. Love it!"
"We have been using Textbroker off and on for a few years. When we find the perfect writers, it's a love affair, but it's a matter of finding the right one. The service is great, turn around is awesome."
Pros
Perhaps the most beneficial feature associated with Textbroker is its simplicity and ease-of-use. This allows clients to receive content fast and efficiently.
Cons
Some clients have had issues with the platform's customer service, this is particularly the case in terms of revisions and turnaround times (especially when investing in the lowest pricing tier).
The majority of poor reviews are written by those who worked for the platform.
Bottom line: If you are in need of content today, TextBroker offers a simple, fast solution. Depending on your needs, patience may be required to find the right writer in regards to your brand and overall vision.
4. Contently



If your current goal is to build your brand through quality content and effective marketing strategies, Contently can help you meet your growing needs. Acting as more of an end-to-end marketing platform, you will be able to view key insights each step of the way.

Much like ClearVoice, Contently is known for its hybrid, holistic approach. This is why the majority of clients who use this service are larger companies (1000+ employees) who require higher levels of organization across numerous campaigns. There is no denying that Contently is an excellent platform. However, it also comes with a more hefty price tag.

Although their pricing system varies immensely, clients tend to spend anywhere between $50,000 and $200,000 per quarter. When investing in this platform, companies are guaranteed engagement. Since Contently uses a series of specialized algorithms, they will help you determine the best place to publish your content in order to reach your unique goals.

Achieving an overall rating of 4.3 stars out of 5 on G2 Crowd, learn more about what ClearVoice's clients have to say here.

Pros
Being able to consolidate all marketing tasks and campaigns in one place increases efficiency and overall productivity. There is also a wide range of supportive tools that will help you reach your unique goals.
Access to talented writers and journalists, who can help you take your brand to new heights. You can also gain access to photographers, illustrators, designers, and videographers.
Cons
Very costly, making it a poor choice for growing businesses who do not yet have access to an immense marketing budget.
There have been concerns surrounding the editing software and the analytics component of the platform, based on the unique need of highly-established businesses.

Read more about the core advantages, disadvantages, and features of Contently here.

Bottom line: If you are a larger corporation that has a high marketing budget, this service will help you maximize your ROI. Offering clients with an opportunity to revolutionize their brand online, Contently offers proven growth strategies. Just remember, this is not an affordable option for the majority of small and medium-sized businesses.
5. WriterAccess



If you are strictly looking for content that is ready-to-publish on your site or elsewhere, you may find WriterAccess useful. This is particularly the case if you're looking for budget-friendly options. However, it is worth noting that although WriterAccess is affordable, this may interfere with the overall quality of work you receive.

With no on-staff editors, it is possible that your content will contain errors (although you can pay more for higher quality writers). In that sense, if you're confident in your ability to make minor edits and are more interested in consistent, affordable content, WriterAccess is a great choice. Read more about the pros and cons of this platform here.

With the ability to set your price and job specifications, you will be able to ensure that your weekly content goals are met. The majority of clients agree that WriterAccess helps them scale their marketing efforts, as they continue to focus on their growing business. However, many agree that the quality of the content they receive isn't always the greatest.

In fact, WriterAccess received 3.5 stars out of 5 on G2 Crowd. Read more about what clients had to say about their experiences here.

Pros
Access to a large pool of writers, ranging from 2-star to 6-star ratings. This rating system provides greater flexibility in terms of your current budget.
WriterAccess prides themselves on their excellent customer service -- regardless of what membership level you choose.
Cons
Although affordable, many clients are not happy with the quality of writing. At the end of the day, high-quality writing will come at a cost, no matter what. If you are not comfortable investing in content that sub-par, this may not be the best platform for you.
The platform and interface aren't as flexible as some would expect.
Bottom line: If you are looking for a platform that provides basic, simplistic writing jobs, you'll be able to access a lot of writers and enjoy quick turnaround times. However, if you invest in writers that are rated 3-stars or below, you are better offer investing your money elsewhere.
6. NewsCred



Once again, NewCred is a content marketing management platform that does it all. Allowing you to plan your whole strategy, you will then be able to source and publish content. From content creation to content curation, distribution to analytics, NewsCred is ideal for those in need of a flexible, comprehensive marketing platform.

Well-received among active clients, it is important to note that NewsCred does cost more than most content creation services. Although many enterprises opt for custom pricing options, the most basic plan costs around $2,950 per month, up to $10,500 per month for their pro subscription model.

In fact, when compared to other services within the content marketing category, NewsCred ranked in the 94th percentile for cost. However, those who use this platform are happy with the content and support they receive.

Pros
Offers a wide range of tools and features. This is particularly true regarding your ability to better manage and organize key processes and workflows.
Offers a deep, comprehensive analytics solution.
Cons


Some clients find their site a touch confusing, reducing overall efficiency. You will require a fair amount of technical knowledge to maximize each feature.
Using this platform tends to be fairly expensive in comparison to other platforms.
Bottom line: NewsCred is a high-quality, credible platform. However, it is extremely costly. Unless you have thousands to spend on your marketing efforts each month, it's best to consider other options.
7. Skyword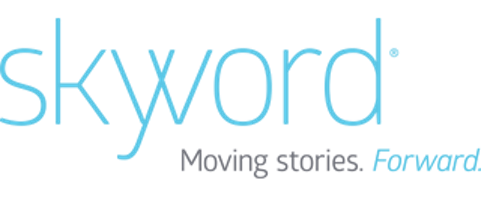 Offering a range of content marketing tools and solutions, Skyword will help you produce, optimize, and promote your content. Much like Scripted, Skyword helps companies build meaningful connections with the writers they work with. They have also received a number of awards for their technology.

Skyword's pricing model is available upon request. However, they tend to work more with medium and large businesses. As stated on G2 Crowd, Skyword ranks in the 55th percentile for cost. Therefore, if you're a smaller business who is just starting out, this may not be the best option for you.

Pros
Skyword is easy to use and is fairly straightforward in terms of its interface, It is also updated often to improve efficiency.
Helps companies scale quality content production.
Cons
The text editor can be a touch buggy, causing formatting issues. There have also been a number of glitches reported, as well as problems with the available SEO tools.
Bottom line: Skyword works with some fairly large enterprises, who can afford the services they offer. If you are simply in the market for quality content, without the needed for additional services, there are more simplistic, affordable options available.
8. iWriter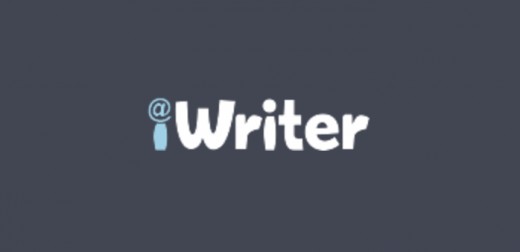 Another commonly used marketplace, iWriter has been around for quite some time. Known to be one of the fastest writing services in terms of turnaround times, this has also sparked concerns regarding quality. This is because although their writer pool is massive, this makes quality control much harder to manage.

In terms of pricing, there are four tiers -- standard, premium, elite, and elite plus. To give you an example, a standard 1000-word article would cost you $8.25 in comparison to $72 when investing in the "elite plus" packaging. Learn more here.

Pros
Of the writing services listed, iWriter offers the cheapest option for their "top tier" -- meaning, the highest quality writers on iWriter cost less than other agencies.
Known for its speed, if you would like a lot of content quickly (and don't mind editing), iWriter may be a good option. Overall, the process to order content is very simple, allowing for a speedy turnaround.
Cons
You will likely experience a massive difference in quality. Although you can obtain higher quality content when investing in the top tier, if you are going to spend that money, you're budget may be better spent elsewhere.
They are known to for their "spammy" practices. Also, writers cannot hyperlink throughout, which is often a major pain point.


Bottom line: iWriter is a great place to get super cheap content. However, "cheap" and "high-quality" do not mix. If you would like content fast and do not mind editing, this is an ideal option. When speed matters (i.e. in outreach), iWriter is an option. However, most would not recommend this service as their go-to. After all, their reviews are quite poor.

You can also try Zerys (#9 on our list) or CopyPress (#10 on our list), both of which have mixed reviews (3.4 out of 5 stars and 3.1 out of 5 stars respectively).

Regardless of the writing service you choose, make sure that they align with your company's core goals and objectives. When you find the right fit, you'll know.

Whether your goal is to boost traffic or strengthen your brand's authority online, why not sign up for Scripted's 30 Day free trial? Start getting more from your content today!
---
Published by
Kevin O'Connor
on Tuesday, October 30, 2018
in
Content Marketing
,
Digital Marketing
,
Marketing Tools
,
Seo
,
Writing
,
Article Writing Services
,
Clearvoice
,
Contently
,
Copypress
,
Iwriter
,
Newscred
,
Scripted
,
Skyword
,
Textbroker
,
Upwork
,
Writeraccess
,
Zrys
.