Contently: Reviews, Features, Prices, and Alternative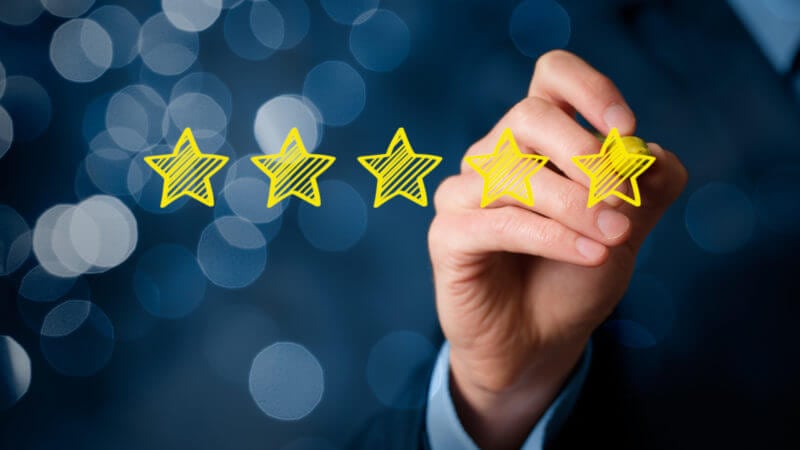 There is no denying the importance of content marketing in terms of your potential growth.

As stated by DemandMetric, 78 percent of chief marketing officers believe that custom content is the future of marketing. As the digital world evolves, you'll need to adapt, developing content tailored to your specific audience.

If you're looking for a content marketing and writing service, you are likely wondering how Contently stacks up against the competition. What are the advantages of using this service and how do the available alternatives compare in regards to your current goals?

Helping digital marketers simplify the entire marketing process, Contently will allow you to connect with various experts and professionals. As you delegate key tasks, maintaining greater control over the entire process, you will successfully hit various milestones.

In its most basic form, Contently is an online content management platform, which helps you organize and assign various tasks. However, the overall process is far more complex in terms of its capabilities. If you are wondering whether or not Contently is the right option in regards to your current goals, then this is the guide for you.
An Overview of Contently

Originally founded in 2010, Contently offers content marketing solutions that will help you build your brand. Using smart technology, you are able to create content at scale with the help of content marketing experts and creative talent. In order to help you succeed, contently provides the technology, talent, and strategy required to achieve your unique goals.


Technology -- Offering a cloud-based platform, Contently allows you to easily assign stories, modify and share your editorial calendar, and gain ideas from a network of freelancers.
Talent -- By building a team of talented freelancers, finding the right storyteller for your piece is simple. Although blog posts are a common request, these freelancers can create everything from infographics to video.
Strategy -- If you're busy handling the day-to-day operations associated with your business, Contently's network of managing editors and content strategists are able to handle the day-to-day workload.
How Does Contently Compare to Alternatives, Such as Scripted.com?

In terms of Contently's core objectives and overall design, it is often described as a superior alternative to smaller scale systems, including Asana and Basecamp.

However, when comparing Contently to Scripted, there are some key noticeable differences right off the bat. As stated on Siftery, Scripted is growing faster, has more customers, and is more recommended overall (which may be due to the unique differences between each platform's clientele). While Scripted is tagged as a "copywriting and content writing service" and a "freelance marketplace," Contently is categorized by "content marketing tools."

Where you begin to see a core difference in how these two platforms approach their clients is adoption by company size. Scripted is much more popular with small and medium-sized companies. In contrast, for large companies (1000+ employees), Contently appears to be a more popular choice. This is particularly the case for B2B marketers.

Some of Contently's unique features include:


Access to an end-to-end content marketing platform, which provides insights each step of the way.
The ability to work with expert talent, including designers, writers, illustrators, videographers, and photographers.
Integration with many apps, including MailChimp, WordPress, LinkedIn, Facebook, Twitter, HubSpot, and more.
Contently is known for its hybrid, "holistic" approach, making it an ideal solution for companies who aim to strategically create content in order to drive results. By combining a network of talent, an end-to-end platform, and strategic methodology, some of the world's top brands have invested in the services offered by Contently.
What does Contently cost?

The total cost to you will depend on your company's needs. Requiring a yearly subscription in order to access and use Contently's software, companies can spend anywhere between $50,000 to $200,000+ a year. In addition, if you plan on hiring freelancers within your own network, there is an added cost to do so.

The high cost associated with this platform tends to rule out the majority of content marketers, appealing more to large-scale enterprises. That is why overall, Contently is often recommended for a more narrow niche of digital marketers.

Those who benefit from Contently the most tend to be:


Large and well-established, in the sense that your current marketing budget is not vulnerable.
High-visibility companies that rely on content marketing to push their immediate and long-term goals.
Content marketers who lack effective management systems (and meet the requirements above).


Overall, as long as you have a chunk of cash to spend, Contently is a unique platform that is worth the investment. Although you pay more, the quality of work will match the price tag. That is because Contently only works with bloggers and journalists that have credits in well-known publications who have proven their expertise.

In comparison, Scripted is typically a more affordable, flexible option, making it an attractive choice for smaller and medium-sized companies. In fact, Scripted tends to be more flexible across the board, offering a range of assignment types that match your budget.

The costs associated with Scripted vary depending on your needs. In addition to paying a monthly fee (in order to be a member), you will only pay for the content you need, when you need it. For example, a short blog post (350-450 words) will start at $45. Pricing is then driven by our freelance marketplace. This payment structure comes with a 100% satisfaction guarantee, based on Scripted's priority vetting system.
Contently's Content Marketing Packages vs Scripted's Cruise Control Package

On Contently's website, you will not find any prices or associated packages. As stated by Contently, they offer several different tiers of distribution pricing. These range from $50,000 to $200,000 per quarter. Based on a CPC model, Contently will optimize your budget on a quarterly, monthly, and weekly basis.

Each project is unique, as you are able to order extra features. Here is a resource that outlines the pricing process for infographics.

In this case, some of the most significant variables which impact pricing include the size and complexity of the infographic. For example, the number of chapters you wish to include, whether or not you'd like the content rushed (in relation to turnaround time), the inclusion of social snippets, etc.

You can still take a more hands-off approach with Scripted, as we offer a service known as Cruise Control. Starting at $999/month for the specialist package, companies can take advantage of content marketing strategies, content creation, account management, and analytics. There is also a standard package that is $499/month.
What Others Are Saying About Contently and Scripted

Sometimes, the best way to obtain honest feedback is to investigate third-party reviews.
For Contently, here is what people had to say:

With an overall 4.1 star (out of 5-star) rating on Glassdoor, 78% say that they would recommend this service to a friend. Similarly, Contently has achieved an overall rating of 4.3 on G2 Crowd.

On Clutch.co, Contently received an overall rating of 4.7 (out of 5 stars). As stated on this site, Contently is made with extensive in-app communication and comment options. However, it is not for inexpensive marketing campaigns. For those who can afford to work with Contently, few have anything negative to say.

On Gartner, Contently has achieved a nearly perfect rating of 4.9 out of 5 stars. Here is what some of the users had to say about their experiences:


"We love Contently and consider them a true arm of our department. Sometimes the platform has things-to-be-desired (better editing capabilities), but they also take feedback seriously."
"Great to work with on all levels. The output of content is exceptional, CMS technology is a great system to work with, account managers are wonderful, the quality of writers and editors are great."
"Contently is a strong partner and has played a critical role in helping our organization improve our content development efficiency. The workflow tools and access to external resources have allowed us to reduce content creation costs and increase our output."
Pros
The ability to consolidate work in one place, making day-to-day tasks much more efficient and productive. An account manager (1001-5000 employees) left a review (8 out of 10) on TrustRadius, stating that "Contently is the best," as it allows the user to organize the many steps of content marketing, from brainstorming to delegating work, all on one platform.
Productive platform with many available features. As reported by one client on Clutch.co, "We use the content management and SEO features of Contently. This has helped us build a better profile of customers."
Access to incredible talent and storytellers, supporting brand development and digital growth.
Cons
Although the majority of users have had a positive experience and would recommend Contently to others, one of the main "cons" was pricing. As stated above, Contently is an expensive service. However, many agree that it is worth the investment.
Users often struggle with the analytics component, stating that it is not as intuitive as it could be. Other users have issues with the editing software.
For Scripted, here is what people had to say:

As stated on Clutch.com, Scripted received a 4.8 (out of 5-star) rating. When comparing to Contently (where most reviewers had 5000+ employees), the majority of reviewers were small businesses (1-500 employees).

On Featured Customers, Scripted received an overall rating of 4.3 stars (based on 724 reviews). Here are some of the testimonials which reflect this rating:
"Scripted has been a wonderful resource for original content across many topics. They are effective at pitching new ideas or taking raw thoughts and building them into well-crafted masterpieces of content." -- Koka Sexton, Sr. Social Marketing Manager, LinkedIn
"The team at Scripted has been amazing to work with. Scripted has allowed us to fill needs in key areas where we were lacking content. The quality of the writers are amazing and the end products have driven up our engagement rates with our followers." -- David Hsu, Digital Project Manager, L'Oreal
"We've seen a 33 percent increase in our keyword rankings so far and only hope it gets better." -- Bernard Huang, Growth Hacker, 42 Floors

Based on the needs of these emerging business, users are very satisfied with the quality of work they receive. As reported by one marketing and communications director, "Scripted is responsive, competitive in cost, and deliver all products in an efficient, timely manner."

Pros


Companies have reported a significant growth in sales. Simple. Thrifty. Living. stated that since joining Scripted, they achieved a 543% growth in organic traffic. Based on the content generated on Scripted, they went from 4.6k visitors a month to nearly 30k per month.
Allows companies to increase organic keywords. As reported by Gosur, within the first three months of working with Scripted, they achieved a 500+ increase in organic keywords/phrases.
Ease-of-use and access to quality content for a fair price.


Cons
As stated by a reviewer on G2 Crowd, although they love the customer service and interface offered by Scripted, it can take some time to find writers that really "hit the spot." Since this review, Scripted has altered their approach, making it easier for clients to develop productive relationships with writers.
Scripted or Contently? Which Is Right for You?

Both Contently and Scripted offer a community of quality writers. When compared side-by-side, both of these platforms offer a number of perks, both for their clients and freelancers.

Considering Contently works with companies such as Microsoft, Manulife, Walmart, and Marriott, they tend to appeal more to those who have a large content marketing budget. These corporations have the funds to front their growth strategies, and although they are paying a premium for Contently's services, they are also able to maximize their ROI.

If you are looking to revolutionize your brand online while working with a fairly significant team of people, then Contently is certainly worth looking into. This platform can help you optimize productivity and grow your brand. However, it will come at a steep cost.

In comparison, Scripted is a more attractive option for small and medium-sized business. However, the company does work with larger enterprises, especially emerging tech companies. Offering greater flexibility in terms of both your content and budget, Scripted will help you get your marketing strategy off the ground, as you gain traction online.

Although a more affordable option, you will not need to sacrifice quality. Scripted's rigorous vetting process means that only the top 2 percent of applicants become writers on the platform. Whether you are looking for experts in the auto or health industry, Scripted's freelancers will help you execute your vision.

If you are strictly focusing on kick-starting or elevating your current content strategy, Scripted will provide professional support while staying within your budget. You can even begin a free trial so that you can better understand how the platform works and how it will benefit your business.
Bottom Line:

As mentioned, those who have access to a large marketing budget can gain significant traction online through Contently's planning and promotion services. If you're looking for greater flexibility, excellent communication, and industry-specific content, Scripted is a great choice.
---
Published by
Krista H
on Monday, September 24, 2018
in
Content Marketing
,
Content Strategy
,
Digital Marketing
,
Marketing Tools
,
Seo
,
Contently
,
Contently Reviews
,
Content Marketing Services
,
Content Marketing Tools
,
Scripted
.