ClearVoice: Reviews, Features, Prices, and Alternatives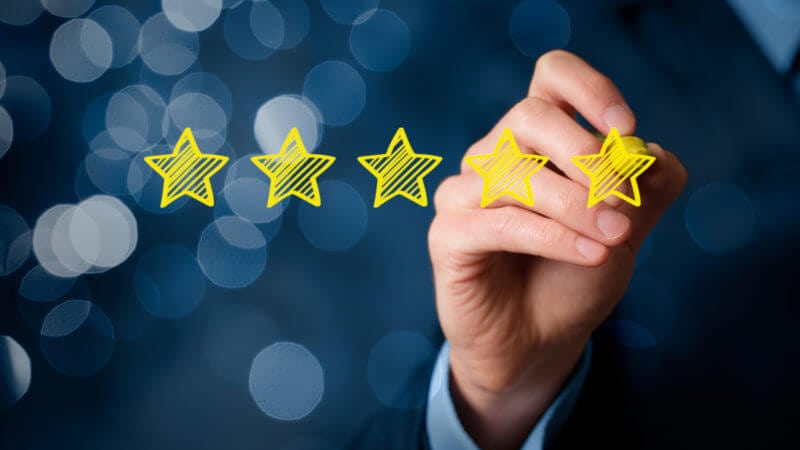 It is no secret that the world's biggest brands recognize that content is the future, and for good reason. Highly cost-effective in regards to your ROI, content marketing drives conversions.

When you compare traditional marketing strategies, content marketing costs as much as 62 percent less, yet generates approximately three times the number of leads. What's even more interesting, is that on average, companies that use content marketing experience conversion rates that are six times higher than those who do not.

If you are currently seeking quality marketing content, it's important to do your research in regards to the best platforms available. ClearVoice is one of your options, offering a unique platform for web publishers and marketers. Here we will look at ClearVoice reviews, prices, features, and compare it to Scripted.com as an alternative.
What Does ClearVoice.com Offer?



After launching in 2014, ClearVoice has received significant traction. Their overall vision is to support and further creative collaboration.

Put simply, ClearVoice is a software company that supports marketers by providing a way to better organize their content initiatives. Whether that means managing marketing copy or addressing your email, ClearVoice will help you combine all of your marketing needs through their collaborative software.

As Joe Griffin, the co-founder and CEO at ClearVoice said, at its core, their software is, "really a campaign and assignments-driven system." Although it is designed for content, the software is also a project management tool, making marketers more aware of their current to-do task list.

Some of the main features associated with ClearVoice.com include:


Automated content workflow
Dynamic editorial calendar
In-app messaging and collaborative editing
It has been described as the "Swiss Army knife" for content marketing, helping marketers manage their content at all stages. From planning to recruiting, creating to distributing, ClearVoice is often viewed as an all-in-one solution.
If you are someone who is looking to streamline your content marketing workflow, as you better manage your team and clients, then ClearVoice.com is certainly beneficial.
How Does It Stack Up to Scripted.com?



When it comes to ClearVoice competitors, suggested alternatives will depend on what you plan to achieve. For example, ClearVoice offers what's known as Content Studio. Comparable to BuzzSumo.com, ClearVoice is growing at a much slower pace. However, ClearVoice is more of a niche product, offering much more than what BuzzSumo has to offer in regards to a more holistic marketing solution.

In terms of content creation, ClearVoice is ideal for all businesses, whether they are small or large. However, the majority of clients that work with ClearVoice are those who have 1000+ employees. This is due to the software's potential, as its full capabilities are appealing to large enterprises. Since these enterprises have a more extensive team to manage, in comparison to smaller businesses, ClearVoice is an attractive option.

In comparison, Scripted is an online freelance writer marketplace that really focuses on the connecting companies with expert writers. With thousands of carefully selected writers available, it is easy to find an expert that can address various niches markets, across a wide range of industries.

Scripted pros:


The ability to create and publish high-quality content with ease. Not only do writers go through a selective screening process, but all content comes with a 100% quality guarantee. The writers that are accepted must complete multiple customized writing tests, resulting in 98 percent of all work being accepted by clients.
A simple interface that makes assignment ordering a breeze. The platform is clear and intuitive, making ordering content a stress-free experience.
Access to free blog pitches from writers, helping you expand your ideas. Fast and easy to use, the convenience of this platform is attractive to companies of all sizes.
Scripted cons:
In comparison to some services online, Scripted can come with a higher price tag. However, clients get what they pay for. Also, since the platform allows freelancers to enter their own rates, pricing is becoming more competitive.
Companies have to pay for articles in addition to their membership and not all membership plans allow for customization.
How Much Does ClearVoice.com Cost?

How much ClearVoice.com costs will depend on what you require in terms of your weekly/monthly goals. The cost starts at $99 to gain access to the marketplace. This price point is intended for single user systems, which includes the majority of small business.

For larger business, they require a more "pro" edition, which will cost anywhere between $250 to $7000+ a month. As stated on their website, pricing is built-to-order. This is unique in comparison to Scripted's pricing system, which offers memberships as low as $124 a month, in addition to blog posts starting at $45.

The $999/month package is known as Cruise Control, offering an opportunity to sit back as you achieve your content-related goals. In comparison, ClearVoice offers a "managed plan" which is $1449 per month.

Overall, as stated on G2 Crowd, ClearVoice ranks in the 60th percentile for cost in the content marketing category. It is also worth mentioning that ClearVoice requires an annual commitment.
Here's What Others Have to Say About ClearVoice.com and Scripted.com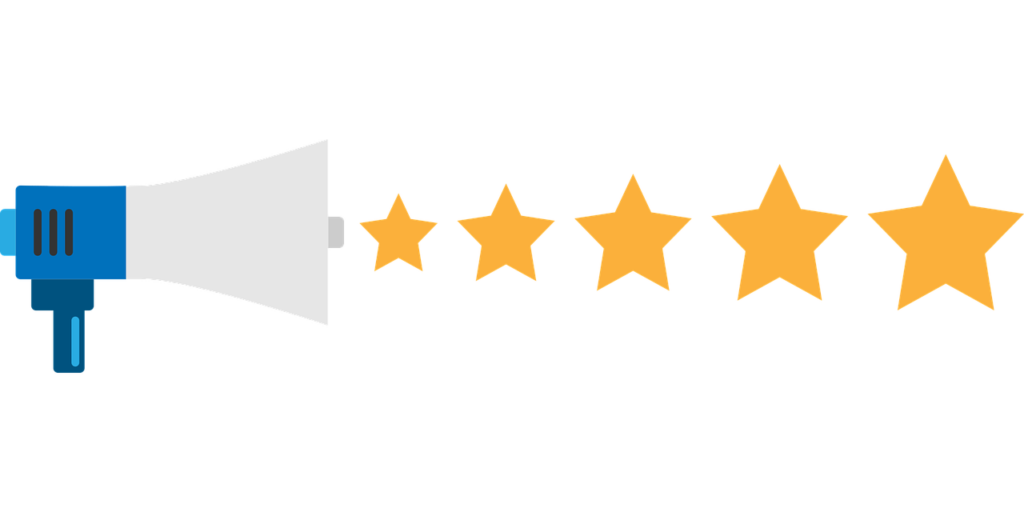 ClearVoice has received plenty of positive feedback, including a 4.4 star (out of 5) rating on G2 Crowd, as well as a 4.9-star rating (out of 5) on Glassdoor.

Based on the 21 reviews published on G2 Crowd, here's what various users had to say:


"I love the service. Long learning curve."
"ClearVoice helps take your blog PM software to new heights"
"Great applications for high volume blogs"


Of these reviews, some of the main pros were:


Outstanding customer service
An easy way to manage yours and your team's content, allowing you to centralize all of your content creation
The offering of a specific agency model
Great way to increase capacity


In contrast, some of the things that users dislike include:


The initial learning curve
Can be challenging to find writers for a specific topic based on industry
Trial and error to find writers that are well-versed on key topics
The tool is slightly cost prohibitive if you are not generating a large volume of monthly blogs


On GetApp, ClearVoice received a 4.64 (out of 5-star) rating, with 88% of reviewers saying that they would recommend this software. The majority of users left positive feedback, especially in regards to easy, effective content creation and management. The most common "con" was that there are occasional glitches, and some users believe that the submenus should be shorters, as many options are not necessary.
How does Scripted.com compare?

In comparison, Scripted received a 4.8-star rating (out of 5 stars) on Clutch.co -- and on Softonic, Scripted received a score of 83 out of 100 in the "marketplaces" category.

Based on the services offered by Scripted, it is apparent that content marketing drives this platform, followed by digital strategy and SEO services. It's also important to note that Scripted's client focus is approximately 60 percent small business, followed by a fairly even split between midmarket and enterprise businesses.

Users often agree that they love the fact that they are working with real people rather than an interface. Scripted makes it easy for clients to build profitable relationships with high-quality writers. For the most part, clients have 1-500 employees. This level of humanity and relationship development is what makes Scripted a unique marketplace.

Some of the reviews related to Scripted's platform include:


"We're seeing lots of customer demand for fresh, high-caliber writing to power content marketing programs. Scripted has been the perfect partner, with subject matter experts to meet the unique needs of every customer vertical." -- Shik Sundar, Director of Business Development, Percolate
"We have found that our clients have experienced a huge increase in engagement. The articles written by Scripted's writers receive a large number of organic social shares with no budget invested by the client other than having the content written." -- Mark Hayes, Founder, Tiger Tiger Manchester
"Scripted has been a very effective content management resource for us at Scale. Whenever we need quick turnaround and thought-provoking, quality content, it's great to know we have Scripted at our fingertips. The interface is very user-friendly!" -- Adrianne Salmon, Content Development Director, Scale
Is ClearVoice.com Right for You?

At the end of the day, ClearVoice.com is intended for those who are serious about content marketing. As stated by Joe Griffin, their ideal customer will be someone who has a goal of at least three original pieces of content weekly. This platform is intended for those who have clear marketing strategies in mind, requiring collaborative tools and a consistent flow of content.

If you are serious about your marketing strategy, require greater organization across your team, and have a fairly substantial budget, then ClearVoice.com could certainly be an ideal choice for you and your objectives. Just remember, there will be a slight learning curve to begin. However, if you plan on consistently creating, publishing, and measuring the impact of new content, then it will be worth the time and money you invest.

Bottom line: If you are looking for an all-in-one marketing solution, which offers all the elements need to make your marketing campaigns a success, then ClearVoice.com can assist you.

This software is best for marketers who need content on a consistent basis, all while managing various campaigns. More specifically, ClearVoice.com tends to appeal to B2B and B2C brands that fall in the middle market and enterprise market, as well as marketing agencies.
How Scripted Can Meet Your Growing Content Needs

In comparison, if you are are not looking to manage tasks or team members, Scripted provides highly convenient and effective content. With fast turn-around times, you can get started immediately, as you scroll through the thousands of available writers.

Regardless of your budget, both Scripted and ClearVoice.com offer flexible pricing. However, for those on a tight budget and only require fresh weekly content, Scripted is recommended. In addition to Scripted, you can use Basecamp to better manage your small team.

Once you grow and require more tools and solution, then ClearVoice.com may be of particular interest to you and your company's evolving needs. However, if you simply require quality content and do not need a team management solution, then Scripted can meet the needs of large enterprises as well. Working with companies such as Linkedin and L'Oreal (10,000+ employees), whether you are a startup or an established corporation, Scripted can address your content needs.

For those who would like to keep their team small, working with Scripted.com to outsource content allows companies to focus on the bigger picture in terms of their business objectives. As stated by Bernard Huang from 42 Floors, "Outsourcing content can keep the core team small and nimble, and keep our company culture closer as opposed to hiring full-time content creators. We also don't really have to deal with the overhead of managing writers."

If you're still unsure, you can start a free trial with Scripted so that you can quickly familiarize yourself with the overall ordering and publishing process.

In summary: If your marketing needs are growing at a rapid pace and you require greater control across your campaigns, ClearVoice.com is definitely worth checking out. In contrast, if you require fast, high-quality content based on your industry's specific needs, then Scripted.com can certainly help you reach your goals. Regardless of the platform you choose, content marketing is the future -- invest today.
---
Published by
Krista H
on Friday, October 5, 2018
in
Content Marketing
,
Content Strategy
,
Digital Marketing
,
Marketing Tools
,
Seo
,
Clearvoice.Com
,
Clearvoice Reviews
,
Content Writing Servic
,
Content Writing Service
,
Scripted.Com Reviews
.