A Crash Course on Video Ads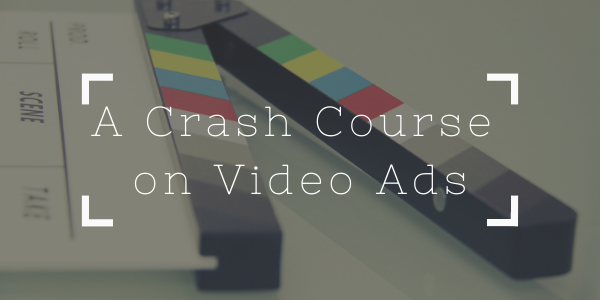 Most business owners and company leaders now recognize the importance of content marketing. Unfortunately, they often view video ads as a form of content that's beyond their promotional budgets. There are even some who don't realize just how powerful of a tool video marketing can be. The following guide will put both these issues to rest so your business can focus on increasing sales.
Do Video Ads Work?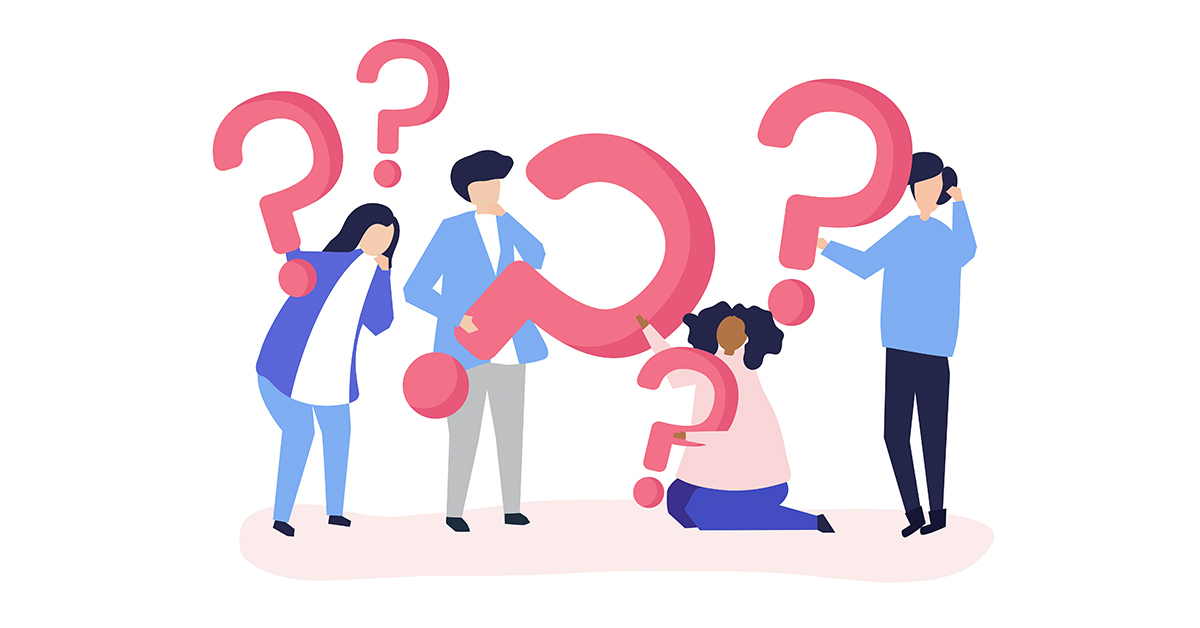 Video marketing is something that's on every entrepreneur's radar, but they often wonder if it's worth the investment. Maybe they've done some live streaming on Facebook that didn't create many leads, or maybe their YouTube videos haven't translated well to other social platforms. This often creates the idea that the return on investment (ROI) of video ads doesn't justify their use.
In reality, the statistics show the exact opposite. There are many reasons your video content might fall flat, but it's not because this form of visual marketing isn't effective. Consider the following facts:
Videos on social media get

12 times as many shares

as image and text posts combined. 

LinkedIn has a video share rate 20 times higher than image and text posts. 

Website visitors spend 88 percent more time on pages that have video content. 

Consumers remember 95 percent of a message from videos. They remember only 10 percent of information they read. 

By 2022, experts expect video marketing to dominate over

80 percent

of all consumer internet traffic. 

Among marketers who use video,

nearly 90 percent

feel their return on investment is satisfactory. 
The statistics don't lie: video ads work. As with anything else in the content marketing world, though, success boils down to effective implementation. Companies that see an impressive ROI on their video content aren't just getting lucky. They're following an established blueprint that has repeatedly proven its effectiveness. 
Don't fall into the trap of thinking your industry, geographic location or consumer base makes video marketing ineffective. If you follow the best practices of the pros, none of these factors can hold you back. 
5 Elements of Every Successful Video Ad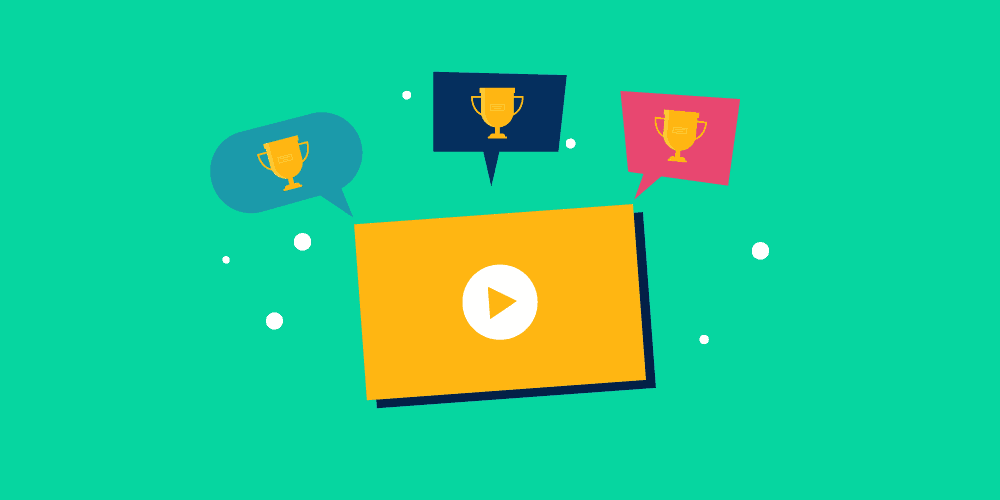 When you view video content online, you'll notice how different it can be across brands. Some companies will rely heavily on comedic content and immediately achieve viral status. Still others will appeal to our values and easily result in the "Share" button getting clicked. Regardless of the many variations between successful video ads, they typically share certain elements. 
To ensure your video marketing garners conversions gets noticed on social media and increases organic traffic to your website, focus on getting the following details perfect: 
1. An Immediate Hook
The first few seconds of your video are often the only chance you'll have to grab a viewer's attention. You should quickly spark their interest by asking a relevant question, addressing a common concern or immediately mentioning your value proposition. 
2. Clear and Concise 
Whether your current focus is on short video ads or in-depth instructional videos that provide value, you need to remain clear and concise. Video content doesn't require a person's full attention, so if you go off the rails, they're likely to miss something important. Get to the point and stay on it. 
3. High-Quality Video Script
No matter how respected you are in an industry, you should still opt for a professionally written video script. Your industry knowledge won't typically translate to great video ads. You need someone with experience writing marketing scripts. Of course, you'll also want to make sure your writer is knowledgeable in your line of work. 
Scripted provides content writers in niche industries for any field you can imagine. We're also currently offering a 30-day free trial with a satisfaction guarantee, so now would be a great time to see what a professional video script can do for you. 
4. Include Captions
You won't hear this tip from many marketing experts, but consider making captions part of your normal video creation routine. Facebook found that including captions in videos made people 80 percent more likely to finish watching a video. When people view your video ads in their entirety, they're more likely to convert into paying customers. 
5. Clear Call to Action
You've no doubt seen blogs and articles with widely used endings such as "Contact us for more information" or "Click here to download our eBook," but written content isn't the only appropriate place for these calls to action (CTA). The entire point of video ads is to get consumers to take a specific action. Make sure you let them know what's needed of them. 
Best Video Marketing Tools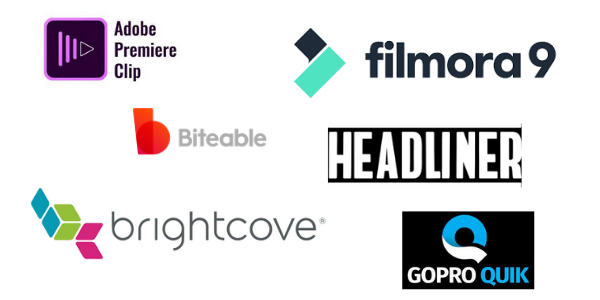 There is a distinct difference between understanding what your video needs and actually creating a video that includes these essentials. After all, it's unlikely that even the greatest idea for an ad will fall short if you're not using the right tools to create it. Because of this reality, we've compiled a list of the best video marketing tools that your business should use. 
Best Paid Tools for Video Ads
Whether you're adding video content to increase traffic to your entrepreneur website or simply want to create a great Facebook video, you typically get what you pay for. That's why the following tools stand out among their competitors. 
Brightcove

: This all-in-one suite offers editing, coding, live streaming and even performance analysis. 

Biteable

: This video marketing software creates studio-quality videos and offers stock footage to help improve content. The company also offers a free trial. 

Filmora

: Great for those new to video editing software. Offers video stabilization, clip layering, background creation and countless other tools that turn amateur video marketers into pros. 
Best Free Tools for Video Ads
There's no such thing as a free lunch, but there are some great free video marketing tools out there. Most of these will provide improved features for a price, but if you're hoping to test the waters with video ads before leaping in, these programs offer an affordable way to do so. 
Headliner

: This simple video editing tool provides all the basic necessities to create a quality video for potential customers. It also makes adding captions a cinch, and as you might remember, this is a pretty big deal. 

Quik by GoPro

: If you're working on a

shoestring marketing budget

, this program allows you to make excellent video ads right on your phone. You don't need a GoPro to use this tool, and it does everything from adding seamless transitions to creating beautiful effects. 

Adobe Premiere Clip

: Adobe stands out in just about everything it does, and this holds true for its mobile video editing app as well. It has an impressive suite of features and even works with other great tools such as Lightroom and Capture CC.
Get Started on Video Marketing Now!
No company can succeed without a focused content marketing strategy, and if this plan doesn't include video ads, then it's not fully serving its purpose. If you've ever watched a competitor's videos and said "I wish we could do that," it's time to recognize that this isn't outside of your reach. Your company can excel with video ads, but only if you take the first step.
When you're ready to take your organization's content marketing to the next level, check out our video script offerings on Scripted and claim your free trial today!

---
Published by
Scripted Writers
on Tuesday, March 9, 2021
in
Content Marketing
,
Digital Marketing
,
Video Production
,
Adobe Premiere Clip
,
Biteable
,
Brightcove
,
Filmora
,
Headliner
,
Quik By Go Pro
.