7 Benefits of Listicle Content for Your Blog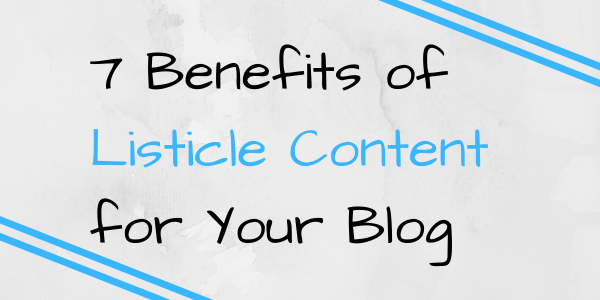 Listicle content typically consists of medium-length blog posts, characterized by numbered subheadings that count up or down to the number specified in the post's title. There's a reason why listicle-style content has grown so popular in recent years. In fact, there are several. Here are 7 reasons why you should be using listicle content for your blog.
#1 Numbers Get People's Attention

When someone sees a title like "5 Reasons to Add a Big Dog to Your Small Family," they're enticed to click. Why? One theory says the number helps set our expectations as to how much there is to read or how long it will take us to finish. Another theory says that the number helps reinforce how many facts, points, or pieces of information we'll receive, helping the article seem more valuable.
There are lots of theories as to why people are more attracted to a blog post with a number in its title. Regardless of which point-of-view you choose to believe, there's no doubting that numbers stand out, and that's why they're so great to include.
#2 Odd Numbers Are Even Better

If you're deciding how many numbers to include in your listicle blog post, it's been shown that odd numbers tend to get more clicks than even numbers. They've even been associated with more attractive and authentic perceptions, particularly the number seven, so choose your number wisely for the listicle content you produce.
#3 Content Stays Neat and Tidy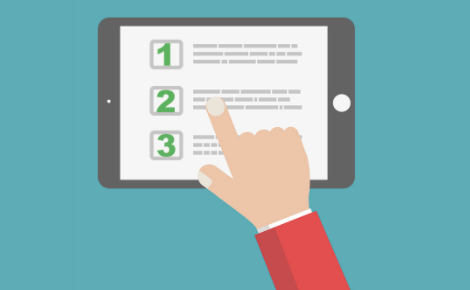 When a reader clicks on a post, there's an expectation that they will finish the piece with some new information. With a listicle blog post, they know exactly how many pieces of new information to expect. The numbered subheadings of a listicle post bring attention to specific information and break up the "wall of text" that often causes readers to lose attention.
With X number of subheadings, your listicle will also remain better organized. Each subheading should present a small factoid or statistic, with the paragraph(s) below it digging deeper into that specific point. This structure makes listicles easy to skim and read on the go.
#4 They're Ideal for Busy Readers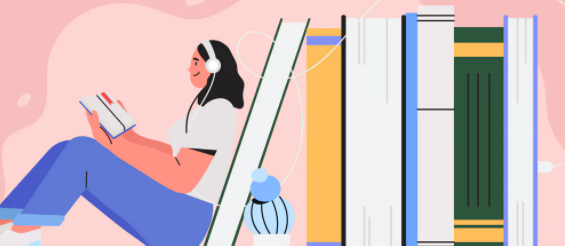 These days, everyone's busy and struggling to find time for the little things. Listicle titles imply that they will be quick and easy to digest, not wasting any of the reader's time. Once a reader clicks on a listicle post, the structure (and wise use of imagery) helps hold up to this promise, ensuring that readers can quickly get the info they want and carry on with their day.
As a website, you ultimately want people to spend time on every page, but you can't try to force readers to stay on a page by adding filler or making every article extra-long. Listicle content may be skimmed quickly, but when readers come to associate your brand with high-value, no-nonsense content, they are sure to come back for more.
#5 Listicles Are Highly Sharable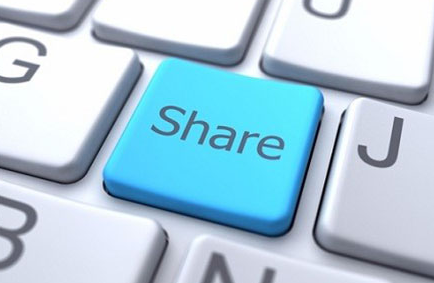 Whether they're inspired to share the entire article or just one point from it, listicle posts produce highly-sharable content. It's also highly-memorable content, as most everyone will walk away knowing a new fact or statistic that they can use to spark conversations.
When people associate your website with a source of easily digested and sharable information, it will help grow your reader base in a sustainable manner. Every time someone shares a listicle blog post, even more new readers are introduced to your site's valuable content. So, you should encourage sharing by including a reminder at the end of your post and by incorporating social share buttons on your website.
#6 They spark conversations
A reader may walk away with a new fact that they'll use to break the ice later in the day, but even more immediately, you'll find that listicles help spark conversations on your own website. If you have an active comments section, expect your listicle-style content to get more replies than any other format on your site -- whether readers are discussing the points or even disagreeing with them.
Listicle content also sparks conversations on social channels. Whenever you share a point from one of your listicles, you can expect lots of comments, shares, and engagement. This is yet another benefit of using listicle-style content as it helps bring your social channels to life, bringing attention to your brand.
#7 Readers Want Listicles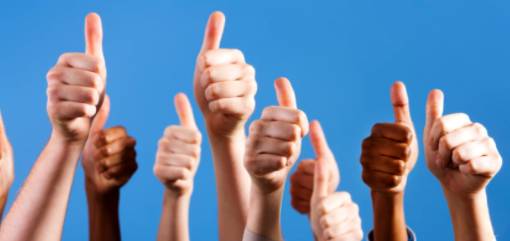 While a traditional journalist may scoff at the structure of listicle-style content, your site's job is to give readers what they want. While there is still very much a place for long-form articles and in-depth guides, sometimes all a reader needs is a quick list to take them through key points or facts that they didn't already know.
No matter your niche, listicle content can certainly play a role in offering the information your readers need in a format that they will enjoy. The trick is making sure you choose the right writer for the job. After all, the best listicle should be packed with high-value information and structured in a way that captures readers' attention and holds it until the end.
Are you looking for a writer to help you fill up your blog with click-worthy content? Scripted can help. Our database of over 7,000 writers can help you produce better content. With listicle writers in every niche, Scripted's team can help you take your blog to the next level. Get started today!