5 Promotion Platforms Marketers Should Be Using For Content Right Now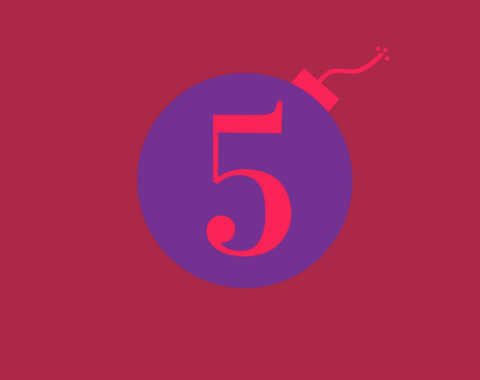 Good social media marketing requires experimentation with different platforms and features. Here are five underutilized sites to share your brand's story.
Most writers do the lion's share of their personal marketing on Facebook and Twitter. Those platforms have the most users, so it makes sense to focus your efforts there, right? Not exactly. Facebook and Twitter shouldn't be ignored, but there are a slew of other platforms that you can use effectively to reach more readers. Below we've collected five of our favorites:
1. LinkedIn
Unlike Facebook, relationships on LinkedIn are professional or industry-level contacts, like clients, coworkers. This ensures a smaller, but much more relevant audience for content marketing.
For example, Scripted's most currently trafficked posts receive significantly more LinkedIn shares than retweets or Google+ recommendations:
Relevant marketing communities to share content
:
See also: Retail, Finance, Auto & More: LinkedIn Groups to Join for Every Industry
2. Google+
The search giant continues to position Google+ as the spine to all of its other existing properties. That's made the platform a critical tool for marketers. Google+ allows any writer or marketer to attach a profile their content with
Google Authorship
. This is immensely valuable for search engine optimization because it helps ensure your work ranks higher in search results.
But out of all the tools that Google+ offers,
communities
might be the most important. Communities are collections of hundreds of thousands of users united by one single interest, such as weight loss, web development or travel. Anyone can join and post in a community and
content writers
get the benefit of exposing their work directly to a huge group of self-identified, like-minded readers.
Relevant communities to share content
:
3. Pinterest Recommendations
Pinterest is
far more
than a picture-sharing website. Savvy companies have been using it to market their products for years. The power of Pinterest is found in its recommendation feature. If a user pins a picture, Pinterest will suggest that the user follow a board belonging to another who pinned the same thing. This leads potential readers to your work through association.
To do
: Create a board that features your area of expertise -- e.g travel, politics or social media -- and populate that board not only with your work, but with articles from other sources. This will expand the reach of your board and make it more likely that users will follow and re-pin your articles.
See also: How Your B2B Company Can Grow an Audience on Pinterest
4. Instagram
Instagram doesn't allow hyperlinked (clickable) URLs in photo descriptions, but there are still a lot of ways that writers can benefit from using this platform.
Every marketer should have a link to a blog or website in his or her Instagram bio. The bio section does allow users to post clickable hyperlinks and provides you with the opportunity to write a brief description of your background and the topics you cover. Users will start to visit your profile page as you build your following. Instagram offers a great opportunity to direct them toward your work.
You can use Instagram photos as an opportunity to share your expertise. Post a photo from your article and include one or two lines that summarize its point, along with relevant hashtags, and watch as like-minded people start to comment and re-gram your photo. Make sure to include a quick line noting that more photos can be found in the link in your profile.
See also: Why Instagram is the Social Media Platform of 2014
5. Alltop
The creation of content guru and entrepreneur Guy Kawasaki,
Alltop
is a content aggregator designed to make it easier for readers to find the best websites and blogs.
If you're consistently putting out quality content on your own blog, you can submit it to be part of Alltop's digital magazine rack. What makes Alltop so powerful is that its ranking system is not slavishly devoted to one algorithm or metric. In fact, Alltop's , mission is to "help out underdogs and undiscovered gems." That means that if you're doing good work, Alltop may take notice and introduce it new readers.
Relavent topics for marketing readers
:
Social media marketing is not as obvious as it looks. Rather than sticking to Facebook, Twitter or any of the above lesser-utilized platforms, experiment to see which matches your brand and audience best.
What's your favorite social media platform to post your work on? Share your thoughts below.
To Read More About Social Media Promotion See Below:
Promoting Content on Social Media: How to Increase Your Shares
Marketing Strategy 101: Business Social Media Pages
How Small Businesses Can Use LinkedIn's Publishing Platform