Blog Ideas From Freelance Writers
Content marketing blog ideas from freelance writers available for hire. Scripted vets bloggers for quality, creativity and expertise..
Get Started
Short Blog Post $49.50
Starting over and taking the leap into a new career can be daunting at any stage. Here are a few tips to help you navigate the transition and make yourself as competitive as possible in your new chosen field.
---
Short Blog Post $53.25
Remote working is becoming increasingly popular both with workers and employees. This article will outline several of the benefits of remote working (EG: research has found that employees allowed to work remotely take fewer sick days), as well as several of the pitfalls (EG: remote employees are entirely dependent on technology). It will conclude that you should consider these points when deciding if remote working is right for you or your employees.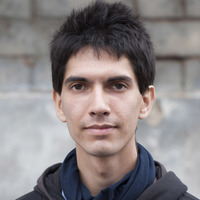 ---
Standard Blog Post $76.75
People may have turned on the news in the past to see the bad things happening in the world. They may have felt bad or sad about what they saw happening but didn't often do much about it. Technology has made the younger generation more caring. They not only see the news of things happening around them but also get to voice their concerns on the matters. GoFundMe pages and Facebook's donate your birthday to a cause option have made it easier for people to donate and find a cause to care about. It's made movements like MeToo possible.
---
Short Blog Post $49.50
Facebook has a jobs section. LinkedIn allows you to explore people's talents and skills with ease. Even looking at an Instagram or Twitter account allows employers to see what types of activities their potential candidates are interested in and see if their values align with the company's. Using social media is extremely beneficial in recruiting employees and finding those who seem best fit for the job.
---
Short Blog Post $57.50
There are 3 areas that affect your local ranking, local, website, and reputation/social. If any of these areas are compromised, they will affect your placement on Google. So we're gonna explore each category to ensure you're getting the best results.
---
Short Blog Post $49.50
The majority of consumers use the internet to search for local businesses. If your business doesn't feature in local search results, you are likely to lose out on potential customers. I'll give explain why local search matters and give some local SEO tips for small businesses.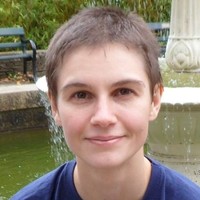 ---
Short Blog Post $82.50
Sample intro: Heading into a job interview today? Before you prepare your perfect pitch, find out what recruiters today are really looking for when they are hiring a new employee. Read on for five insider tips that could help you land your dream job today! Sample topics: enthusiasm, team players (using "we" over "I"), grit, etc.
---
Short Blog Post $49.50
This post is for the busy mom or the career person who wants to stay in shape but doesn't have time to do a 30 minute workout video on YouTube or go a to a gym. It features the three most effective overall exercises in three categories that can easily be interspersed into your day: Upper Body, Lower Body, and Cardio. The Upper Body will be focused on pushups. How to do them properly, how to set up your number of reps, and what muscles they strengthen and overall benefits. The Lower Body will be focused on squats, with details on good alignment, coming up with sets and numbers of reps, and what muscles they strengthen and other benefits. And the Cardio section will be focused on walking or running up and down stairs with information on how to squeeze that into your day, and the cardiovascular and muscular benefits.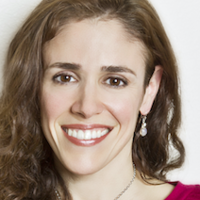 ---
Short Blog Post $49.50
Friends don't let friends skip leg day! Not only are many muscles in your lower body such as your glutes part of your core, these are the very muscles that get us around every day! Keep your lower body toned and in shape with these top five lower body exercises. [The exercises are: front squats which tone the rear end and thighs; side squats which tone the inner and outer thighs; calf lifts which will build up the calves; lunges which help create a toned butt; and bridge lifts which also target the butt.]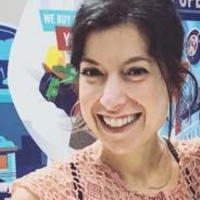 ---
Standard Blog Post $77.50
Even though many businesses only concern themselves with their income taxes around April 15th -- the filing deadline -- this SEO blog post will discuss, in extensive detail, why it's important for businessmen and businesswomen to keep track of their income taxes prior to the April 15th deadline. This post will also end with a CTA (call to action) for the client.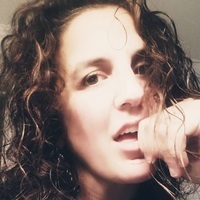 ---
Standard Blog Post $88.75
Sample intro: We may not all have a background in finance or accounting, but when it comes to personal finance, being informed can go a long way. Here are some of the most common financial errors most people make and how to avoid them. Sample topics: Not saving enough for retirement, not investing in company's 401K, not looking for employers who off student debt repayment benefits, etc.
---
Short Blog Post $51.25
Intro with the booming growth of our aging population and touch on their buying power, explaining why they an important demographic. Introduce these tech gadgets for Baby Boomers and seniors. Describe the gadgets and why they would be appealing. 1) Ambient Intelligence Devices/wearables/IoT ( (i.e. Neura and the Onyx Digital Pharmacy provide medication reminders/alerts; Lifepod, a voice-controlled virtual caregiver; and ElliQ - intelligent robot meant to act as a companion and ease loneliness) 2) The Bond Stick -- works as both an umbrella and walking stick and has built-in functions, like an MP3 player and alarm sensor. 3) Tablets for Seniors with magnifying glass and simplified apps 4) Key/Phone Finder (i.e. Tile Mate) 5) Gilette Treo designed to allow caregivers to shave seniors.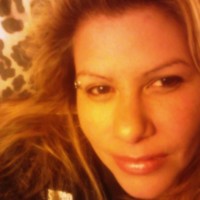 ---