Blog Ideas From Freelance Writers
Content marketing blog ideas from freelance writers available for hire. Scripted vets bloggers for quality, creativity and expertise..
Get Started
Short Blog Post $49.50
Geared towards marketing for restaurants and restaurant management. Focus of the article would be on the importance of hospitality and experience. Too many restaurant owners approach the business as if food is all that matters, but in reality building a distinct brand for the restaurant is more important.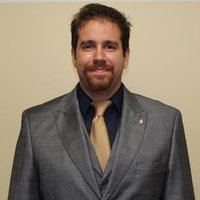 ---
Standard Blog Post $76.75
This project would be a listicle of the 10 most interesting looking games coming out in 2019. In this project I would list out 10 major video game releases coming out this year and provide details regarding who the games publisher and developers are, what the themes of the games are, and any solid release dates for said games.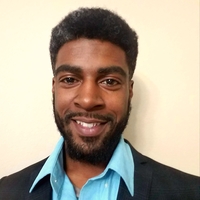 ---
Standard Blog Post $76.75
This blog post will discuss the benefits of getting outside help with the data management needs of a small business, noting areas such as security, organization, and processing.
---
Short Blog Post $70.00
Monarch butterflies face extinction, and so does the National Butterfly Center in Mission, Texas, a sanctuary to at least 60 types of butterflies. The proposed border wall likely will mean the end of this sanctuary. Dwindling numbers of butterflies, ravaged by loss of habitats, climate changes and use of pesticides, do not just diminish beauty in the world. Dying populations of the winged insect also contribute to problems for the human populations. Learn more about butterflies plight and importance, as well as identify what actions you can take to help.
---
Standard Blog Post $76.75
Explains to consumers why the 60-20-20 budget works best. This budget recommends 60% of one's income for needs (housing, food, clothing, etc.), 20% for savings (emergency funds, funding retirement accounts, etc.), and 20% for "fun" or things you want to do. This budget is the perfect balance of needs/savings/wants. This piece will introduce the budget to consumers and explain why it would be beneficial for their family to use this budget to accommodate their lifestyle. It allows you to save and have fun without neglecting the basics or being caught in a dilemma if an emergency ever strikes.
---
Short Blog Post $63.75
With the new year starting I'd like to write an accessible, informative article detailing 5 ways to keep New Year's resolutions - using proven psychological principals. Some of the main points will include: 1) Creating public accountability by telling family, friends & social media about your goals 2) Using incremental goals to achieve a larger goal - for example setting a timeline to stop smoking, by reducing the number of cigarettes per day with defined targets (rather than just trying to go 'cold turkey') 3) Partner with someone who has the same goal - create extra accountability and draw extra strength by creating a goal with another person - and working to achieve it over the same timeline. This will be a very accessible article that will appeal to almost everyone, and will be the perfect format for social media, blogs etc. It would be a pleasure to write this article for you - Matthew Devitt.
---
Standard Blog Post $107.50
**Proposed article length: 750 words. This is a very interesting and emerging topic, and I already have ample experience writing about autonomous vehicles and AI.*** I'd like to write an informative and conversational article about how self-driving cars work, how AI is being improved, and how self-driving cars will soon be safer and more reliable than even the most skilled human driver. Topics I'll cover are: 1) How data is being captured from both the real world and the virtual world, 2) How AI software 'thinks' during driving, how the vehicle processes information (GPS, internal & external sensors etc) and how your car creates an image of the world around it 3) How self-driving cars will change the driving and transport industry (for example, approximately 4 million existing US jobs will become obsolete in the next 5-15 years) 4) What the roadmap is for the next 5-10 years, during which we will see the emergence of "SAE Levels 4 & 5" - which are complete driving autonomy. It would be a pleasure to write this article for you, thank you - Matthew Devitt.
---
Short Blog Post $57.50
The purpose of this piece is to increase reader awareness of three specific SEO topics and trends that could become more important over the course of the next year. In particular, the piece would highlight (1) focused content, (2) structured data, and (3) image optimization. 1. Focused content - Google increasingly prioritizes quality over quantity - Focused content (re: targeting specific topics and less competitive keywords) will yield more significant gains on SERPs 2. Structured data - What is 'structured data' and how do you use it? - Allows search crawlers to better understand your site - Tips for using structured data 3. Image optimization - Google's image search can yield a ton of traffic - Important to optimize images with keywords and meta data to make site easier to find
---
Short Blog Post $49.50
This will be a listicle about the top five most expensive disasters. The list will be a lead-in on how insurance is crucial to protect your home or business from disasters. For instance, hurricanes or floods - that kind of thing.
---
Short Blog Post $49.50
This is about regular blog posts vs personalized ones. How personalized blogs gain more interest from potential and existing clients and can lead to a solid following.
---
Standard Blog Post $88.75
This would be a research- and evidence-based piece that (1) explains what biometric authentication is and how it works on mobile devices, and (2) provides relevant evidence/sources to show that biometric authentication on mobile devices is more about convenience than security. The final objective of this piece would be to explain to readers how best to secure their mobile devices using the biometric, alphanumeric, and software-based security methods that are currently available. The tentative format would be the following: Introduction: Explains why discussions of mobile security is important in a world that increasingly revolves around data access and mobile devices. H2: What is biometric security? - Explains biometric authentication, comparing it to other forms of security available on smartphones (e.g. passwords, pin codes, patterns). - Mentions how biometric authentication on smartphones differs from other applications for biometric authentication; in particular, mobile biometrics is about convenience more than security. H2: What's the safest way to secure a mobile device? - Explain that, since biometric authentication is actually less secure than using certain password best practices, biometric isn't the best choice if your priority is security. - Offers tips for maximizing your security with each of the authentication methods available on smartphones. H2: Conclusion (will have a different title) - Basically summarizes the information presented. - Could offer some mention of potential mobile authentication methods that we might see in the future. - Mention the importance of securing mobile devices.
---
Standard Blog Post $133.75
After a rocky end to 2018, many investors are worried about what 2019 will bring. Now is the time to make sure your asset allocation is right and you have a solid emergency fund. After that, stay the course and keep up your regular investments no matter what.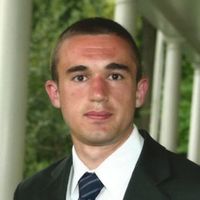 ---